It has been 8 years since "Summer Wars" was released back in 2009. Directed by Mamoru Hosoda, the film went on to become an international hit, being distributed in over 90 different countries including the US, France, UK, Germany, Australia, South Korea, Taiwan, Hong Kong and more, and was one of the first feature length animated movies to be shown at the Berlin International Film Festival, the world's third biggest film festival. It has gained much attention overseas and Hosoda has been praised by critics around the world.
Due to popular demand displayed by passionate fans of the film, a special "Summer Wars" exhibition will be set up at "Animate Bangkok" in Thailand.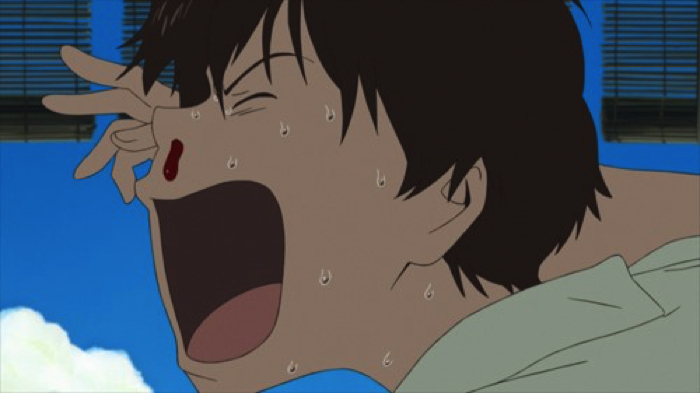 The gorgeous original illustrations, background, character setting, story boards and more will be shown outside Japan for the very first time. Fans have also expressed their desire to see "Summer Wars" on the big screen, so as part of the exhibition, it will be shown in the movie theatre absolutely free. After the screening, a talk is scheduled to be held by Summer Wars producer Yuichiro Saito of Studio Chizu, an animation studio that was established during the production of Hosoda's own "Wolf Children."
The exhibition will feature merchandise designed by Takashi Okazaki, who was responsible for the designs of numerous avatars that appear in the film, including King Kazuma and Love Machine. There will also be brand new Summer Wars merchandise up for grabs which you can only get in Japan.
Although Thailand is in Southeast Asia, Japanese anime is very popular over there. There will be an event titled "Anico" by the Thailand publisher and Japanese publisher running at the same time.
If you have plans to visit Thailand and are a big Summer Wars fan, then make sure to drop by Animate Bangkok on your visit.
▶︎Comment from the manager of Animate Bangkok
"Animate opened its doors in Thailand in February 2016. Once year has passed, and I feel that Japanese pop culture, such as anime and manga, are spreading at a rapid pace in Thailand. And now, because "Summer Wars," a Japanese animated film, is being shown once more here in Thailand after being shown in the past and proving to be remarkably popular, I hope that all Thai fans of anime can enjoy the screening while also getting close and personal with the wonder of Japanese animation. That's why we have planned this screening. I dare say that the main thing reason for holding this screening is because we want people who could not see the film when it was shown in theatres previously the beautiful aesthetic of the scenery and the virtual world in which Summer Wars is set."
■Information
Running: Saturday September 9, 2017 to Sunday September 10, 2017
Location: Animate Bangkok store, Mahboonkrong Center (MBK) 7F
Event: Screening (free) at 14:00-16:00 in the MBK Cinema
Talk Event: 16:30-17:30 <MBK 5F *ANICO>
Related Article:Say Goodbye To Rainy Sorrows With Our MOSHI MOSHI Rainy Season Guide
Related Article:"Yuri" Themed Exhibition to Be Held at "2017 Comic Exhibition" in Taiwan