"Summer Wars" Exhibition to be Held in Thailand at Animate Bangkok!
It has been 8 years since "Summer Wars" was released back in 2009. Directed by Mamoru Hosoda, the film went on to become an international hit, being distributed in over 90 different countries including the US, France, UK, Germany, Australia, South Korea, Taiwan, Hong Kong and more, and was one of the first feature length animated movies to be shown at the Berlin International Film Festival, the world's third biggest film festival. It has gained much attention overseas and Hosoda has been praised by critics around the world.
Due to popular demand displayed by passionate fans of the film, a special "Summer Wars" exhibition will be set up at "Animate Bangkok" in Thailand.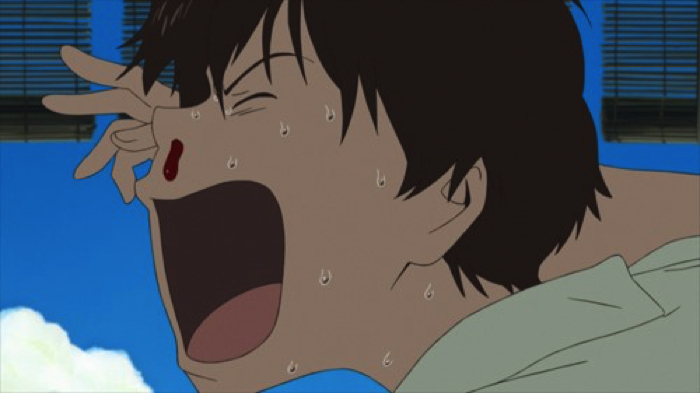 The gorgeous original illustrations, background, character setting, story boards and more will be shown outside Japan for the very first time. Fans have also expressed their desire to see "Summer Wars" on the big screen, so as part of the exhibition, it will be shown in the movie theatre absolutely free. After the screening, a talk is scheduled to be held by Summer Wars producer Yuichiro Saito of Studio Chizu, an animation studio that was established during the production of Hosoda's own "Wolf Children."
The exhibition will feature merchandise designed by Takashi Okazaki, who was responsible for the designs of numerous avatars that appear in the film, including King Kazuma and Love Machine. There will also be brand new Summer Wars merchandise up for grabs which you can only get in Japan.
Although Thailand is in Southeast Asia, Japanese anime is very popular over there. There will be an event titled "Anico" by the Thailand publisher and Japanese publisher running at the same time.
If you have plans to visit Thailand and are a big Summer Wars fan, then make sure to drop by Animate Bangkok on your visit.
▶︎Comment from the manager of Animate Bangkok
"Animate opened its doors in Thailand in February 2016. Once year has passed, and I feel that Japanese pop culture, such as anime and manga, are spreading at a rapid pace in Thailand. And now, because "Summer Wars," a Japanese animated film, is being shown once more here in Thailand after being shown in the past and proving to be remarkably popular, I hope that all Thai fans of anime can enjoy the screening while also getting close and personal with the wonder of Japanese animation. That's why we have planned this screening. I dare say that the main thing reason for holding this screening is because we want people who could not see the film when it was shown in theatres previously the beautiful aesthetic of the scenery and the virtual world in which Summer Wars is set."
■Information
Running: Saturday September 9, 2017 to Sunday September 10, 2017
Location: Animate Bangkok store, Mahboonkrong Center (MBK) 7F
Event: Screening (free) at 14:00-16:00 in the MBK Cinema
Talk Event: 16:30-17:30 <MBK 5F *ANICO>
Related Article:Say Goodbye To Rainy Sorrows With Our MOSHI MOSHI Rainy Season Guide
Related Article:"Yuri" Themed Exhibition to Be Held at "2017 Comic Exhibition" in Taiwan
RELATED ENTRIES
Dance Vocal Group BALLISTIK BOYZ Release New Track 'Drop Dead' with Popular Thai Group TRINITY

BALLISTIK BOYZ, currently busy training in Thailand, released a new track titled Drop Dead feat. TRINITY on February 16. This marks the group's first time collaborating with a popular Thai artist, and to commemorate the occasion, the music video has also been released on the High Cloud Entertainment YouTube channel.

In September 2022, BALLISTIK BOYZ moved their base of operations to Thailand to realilze the group's motto of "music has no borders." The group has since appeared at a number of live events, including the OCTO POP FEST in October 2022 and the BIG MOUNTAIN MUSIC FES 12, one of the largest festivals in Southeast Asia.

Drop Dead feat.TRINITY – BALLISTIK BOYZ from EXILE TRIBE (Music Video)

Drop Dead feat. TRINITY was created following an encounter with TRINITY, a popular T-pop group that shares the same aspirations as the BALLISTIK BOYZ. The group is known for blending pop and rap with addictive Trap and EDM beats, and this new track shares the feelings many experience while chasing their dreams. Designed to give listeners a bit more fighting spirit, it's perfect for blaring when you need a pick-me-up.

The music video tells the story of how BALLISTIK BOYZ and TRINITY met in a foreign land, taking on the world stage and trying to make it where many challengers have lost their dreams and given up. Filmed in spectacular locations across Thailand, the video has plenty of cinematic flair.

Footage from the song's recording sessions can be seen on the New School Breakin', a brand-new reality show on High Cloud Entertainment's YouTube channel. Fans can also see the first collaboration performance between the two groups during the BIG MOUNTAIN MUSIC FESTIVAL 12.

Comment from BALLISTIK BOYZ

"We're proud to announce the release of our first international production, Drop Dead!!

 This time around, we collaborated with TRINITY, an incredible group from Thailand. Fusing together J-pop and T-pop, we're aiming to bring Japanese music to the rest of Asia, and from Asia, we want to spread to the rest of the world. This song really shows off our determination in the music, lyrics, and choreography!

This is our first attempt at completely English lyrics, and I think it gives a brand new feel to the BALLISTIK BOYZ. I hope you'll listen to it and check out the music video!

We'll continue to work hard to take this song to the next level, so please continue to support us!"

Information

Drop Dead feat.TRINITY – BALLISTIK BOYZ from EXILE TRIBE
Stream and Download: https://ldh.lnk.to/Drop_Dead_feat_TRINITY

New School Breakin' (Reality Show)
BALLISTIK BOYZ from EXILE TRIBE & PSYCHIC FEVER from EXILE TRIBE, who restarted their activities in Thailand aiming to be active on the world stage, will take on new challenges in the reality show New School Breakin'. Popular Thai actors and artists appear in the series, taking on tons of unique missions and challenges as the members of BALLISTIK BOYZ work towards achieving their dreams.

How to watch: https://youtu.be/uNLXPiln5tE

Tokyo Revengers Event to be Held at Animate to Celebrate the Return of the Series

From December 10, 2022 until January 22, 2023, a special Tokyo Revengers Fair will take place at Animate locations nationwide and online to celebrate the return of the anime series for the Christmas Showdown Arc!



The series tells the story of freelancer Takemichi Hanagaki, who finds out that his only girlfriend has been killed by the ruthless Tokyo Manji Gang. Going back in time 12 years, he decides to save his girlfriend and become a better version of himself. The first season of the anime series ran from April to September of last year and was based on Ken Wakui's manga series, which concluded on November 16. The anime will return in January 2023 for its second season.



During the event, fans can snag a special bromide (8 varieties) for every ¥1,100 spent (including tax) on Tokyo Revengers goods. These bromides will feature new illustrations of Mikey, Draken, Inupi, Koko, and other popular characters in tuxedos!

New merchandise will also be on sale, including clear cases, acrylic stands, and more, all featuring the new artwork.



Christmas card-style flyers will also be handed out at select Animate stores starting December 3 while supplies last, so be sure to celebrate the holiday season with the cast of Tokyo Revengers!

(C)和久井健・講談社/アニメ「東京リベンジャーズ」製作委員会


Attack on Titan-Themed Tea Time Event to be Held at Animate

From September 17 until October 2, Animate will hold the 'Soldier's Tea Time' collaboration event with popular characters from the Attack on Titan series.

Goods

Animate Exclusive Box Purchase Bonus

Pin (8 varieties)

Mini Signboard (8 varieties)

Acrylic Stand (8 varieties)

Event Purchase Bonus – Bromide (8 varieties)



During the event, fans can purchase tons of exclusive items featuring newly-drawn illustrations of Levi, Eren, Erwin, and Jean. Purchase bonuses will also be given to those snagging merchandise.

Come have a cup with these handsome soldiers!

©諫山創・講談社/「進撃の巨人」The Final Season製作委員会 ®KODANSHA

Banana Fish Event Celebrating Ash Lynx's Birthday to be Held at Animate

Animate stores nationwide will celebrate Ash Lynx's birthday starting August 6, 2022! The main character of the Banana Fish anime series is a fan favorite, and visitors will be able to see new Ani-Art illustrations from the series. Certain illustrations will be available to preorder!

Merchandise

Animated Exclusive Box Purchase Bonus

Animate Online has started a preorder campaign prior to the in-store event. The in-store campaign will run from August 6 until August 21, 2022.



Don't miss this special event and a chance to celebrate Ash's special day!
 

©吉田秋生・小学館/Project BANANA FISH

Animate to Release Embroidered Dr. Stone T-shirts in July

Fans of Dr. Stone will be able to grab some embroidered T-shirts at Animate locations starting July 29, 2022!

Kingdom of Science

The Kingdom of Science shirt features Senku, Gen, and Chrome standing tall.

Empire of Might

Fans of the Empire of Might will want to grab this shirt featuring Tsukasa, Hyoga, and Ukyo.

©米スタジオ・Boichi/集英社・Dr.STONE 製作委員会

Tokyo Revengers Season 2 Fair to be Held at Animate

Animate will hold a fair to celebrate the second season of the Tokyo Revengers anime series starting May 14, 2022! Special items will be available both in-store and online.

The first season aired from April to September 2021 and instantly became a worldwide hit. Ken Watui's original manga series has sold over 50 million copies and has also inspired a live-action film and stage play.

Lineup


During the fair, for every ¥1,100 spent (including tax) on Tokyo Revengers merchandise, customers will receive a random bromide as a gift (7 varieties). These feature new illustrations of everyone's favorite characters getting ready for battle.


New goods from acrylic stands to character pins using these new illustrations will also be available for purchase.

(C)和久井健・講談社/アニメ「東京リベンジャーズ」製作委員会

Anime Series 'Rascal Does Not Dream of Bunny Girl Senpai' Gets Animate Fair in June

Starting June 11, the anime series Rascal Does Not Dream of Bunny Girl Senpai will take center stage in a new Animate Fair! Fans can find new products featuring illustrations drawn exclusively for the event, and a ton of special bonuses will be available for those preordering goods and those buying items during the event at participating Animate stores.


Fair Pre-sale Goods

Animate Limited Box Purchase Bonus

Fair Bonuses


Preorder Campaign

Purchase Campaign


Currently, Animate Online is running a preorder campaign until April 19, 2022. The in-store purchase campaign will run during the event, so be sure to snag some of this merchandise while it's available!

©2018 鴨志田 一/KADOKAWA アスキー・メディアワークス/青ブタ Project

Information

Rascal Does Not Dream of Bunny Girl Senpai Animate Fair in 2022

Running: June 11 – June 26, 2022

Details: https://event.amnibus.com/aobuta-animate-2022/

Preorder Campaign

Running: March 31 – April 19, 2022

Where: Animate Online

Purchase Campaign

Running: June 11 – June 26, 2022
Participating Locations: Animate (Ikebukuro, Sendai, Sapporo, Nagoya, Akihabara, Fukuoka PARCO, Fujisawa, Osaka Nipponbashi)

Animate Event to Celebrate Third Anniversary of Trigger's 'Promare' Anime Film

Animate locations across Japan will be celebrating the 3rd anniversary of the anime film Promare, produced by famed anime studio Trigger. The Promare Fair will be held from May 21 until June 5, 2022.

Fair Merchandise Available for Preorder

Bonus for Purchasing the Animate Exclusive Box

Exclusive Fair Bonus

Purchase Campaign

 

To celebrate the third anniversary of the film's release, a number of products featuring new illustrations are now available for preorder at the Animate Online shop. 

©TRIGGER・中島かずき/XFLAG

Animate Cafe Ikebukuro 2 & Osaka Nipponbashi Hold Code Geass Student Council-themed Event

Animate Cafe Ikebukuro 2 and Osaka Nipponbashi are now holding a collaboration with popular characters from the Code Geass anime series! Running until March 27, the new Chocolate & Tea Lounge-themed menu items and limited-edition merchandise can't be missed by fans of Lelouch. 

Animate Cafe Exclusive Illustration

Collaboration Menu

Hamburger Steak with Mushroom Sauce

[Lelouch's Favorite Dessert] Chocolate Fondue

[Suzaku's Favorite Dessert] Chocolate Afternoon Tea

Chocolate & Tea Lounge Special Chocolate Drink

Merchandise

Newly Illustrated Big Acrylic Stand

Newly Illustrated Glitter Acrylic Keychain

Newly Illustrated Special Acrylic Plate

(C)SUNRISE/PROJECT L-GEASS Character Design (C)2006-2017 CLAMP・ST


My Hero Academia Hero's Holiday Fair Begins at Animate

The globally popular My Hero Academia anime series is being featured at the 'My Hero Academia Hero's Holiday Fair' at Animate locations around Japan and online through March 13, 2022.

The My Hero Academia manga series by Kohei Horikoshi has been serialized in Weekly Shonen Jump since 2014, and over 65 million copies have been sold worldwide. The series tells the story of Izuku Midoriya, a boy without superpowers in a world where they have become commonplace. Still dreaming of being a hero, he is scouted by Japan's greatest hero All Might, who chooses Midoriya as his successor. The series celebrated the fifth anniversary of the subsequent anime series last year, spanning five seasons and three films. The sixth season is scheduled to premiere in fall 2022. 


Illustration Card with AR Function

Those spending ¥1,100 or more (including tax) will receive one illustration card with AR functionality (5 varieties) randomly. Products available at the fair include DVDs, books, CDs, Blu-rays, and tons of character-related goods.


Three-sided Case with New Illustration by Character Designer Yoshihiko Umakoshi

Animate Exclusive Bonus Set

Animate Bonuses

New products with newly-drawn designs will be released during the fair, and the Blu-ray and DVD versions of the latest anime film are also on sale now!

©堀越耕平/集英社・僕のヒーローアカデミア製作委員会
©2021「僕のヒーローアカデミアTHE MOVIE」製作委員会 ©堀越耕平/集英社

Tokyo Revengers Animate Fair to Open This Spring

The Tokyo Revengers Animate Fair will be held at Animate locations nationwide and online starting April 9, 2022!

Fair Preorder Goods

Bonus for Purchasing 1 Box

Oendan Ver. Pin (14 varieties)

Oendan Ver. Acrylic Stand (7 varieties)

Oendan Ver. Mini Signboard (14 varieties)

Preorder Campaign Bonus: 1 Limited-edition Bromide (7 varieties, random)

Purchase Campaign Bonus: 1 Postcard (7 varieties)

 

Tons of new Tokyo Revengers products with newly-drawn illustrations will be on sale ahead of time, and other special offers will pop up during the fair. A preorder campaign is currently underway at the Animate online store, and the in-store purchase campaign will take place from April 9 until April 24.


 

©和久井健・講談社/アニメ「東京リベンジャーズ」製作委員会 ®KODANSHA

Information

Tokyo Revengers Animate Fair 2022 Spring

Preorder Campaign

Running until February 15, 2022

Available on the Animate Online Shop 


Purchase Campaign
Running: April 9 – April 24, 2022

Where: Animate Stores Nationwide (Excluding Animate Online)

Details: https://event.amnibus.com/tokyorevengers-animate/

Official Site: https://amnibus.com


NIJISANJI 4th Anniversary Fair to Open at Animate Stores Nationwide for a Limited Time

Animate stores around Japan will celebrate the 4th anniversary of the VTuber group NIJISANJI with two distinct fairs! The first will be held from February 5 until February 18, and the second will run from February 19 until March 13. 

NIJISANJI now consists of over 100 distinct talents. To celebrate four years, a number of events will be underway during 2022, with exclusive digital content and new merchandise to look forward to!

NIJISANJI Mini Anniversary Bromide

NIJISANJI Anniversary Bromide

Pin Collection (A ver.)

Pin Collection (B ver.)

Acrylic Stand (15 varieties)

For every ¥1,500 spent on preorders or during the fair (including tax), fans will receive a randomly-selected prize. Those making purchases during the first round will receive a mini bromide (15 varieties), while customers buying goods during the second round will receive a standard bromide (14 varieties). 

(C)ANYCOLOR, Inc.