VTuber Shibuya HAL to Perform Ending Theme for The Yakuza's Guide to Babysitting Anime Series
VTuber Shibuya HAL has been announced as the ending theme artist for the upcoming The Yakuza's Guide to Babysitting anime series. 

Shibuya HAL is known for streaming first-person shooters, but he's also popular for his singing streams and videos, often performing popular tracks and participating in cover song projects.

The opening song for the series, Mirai no Hero Tachi e, will be performed by YouTuber Sho Takeyaki.
Up-and-coming creator ANCHOR produced both the opening and ending themes. The artist has produced music for numerous anime series, video games, and more.

Shibuya HAL's sweet and gentle voice matches perfectly with the new song, which is sure to make you feel all warm and fuzzy inside!
Comment from Shibuya HAL
I'm Shibuya HAL, and I've been put in charge of the ending theme for The Yakuza's Guide to Babysitting!
When I received the offer, I freaked out. "The ending theme for an anime? I'm super excited, but I'm way too nervous for such a big role!" But ANCHOR did a wonderful job on the song, and when I heard the finished soundtrack, I thought to myself, "I'm looking forward to this being played!" 
I'm much looking forward to the start of the broadcast when we can finally see the characters moving around!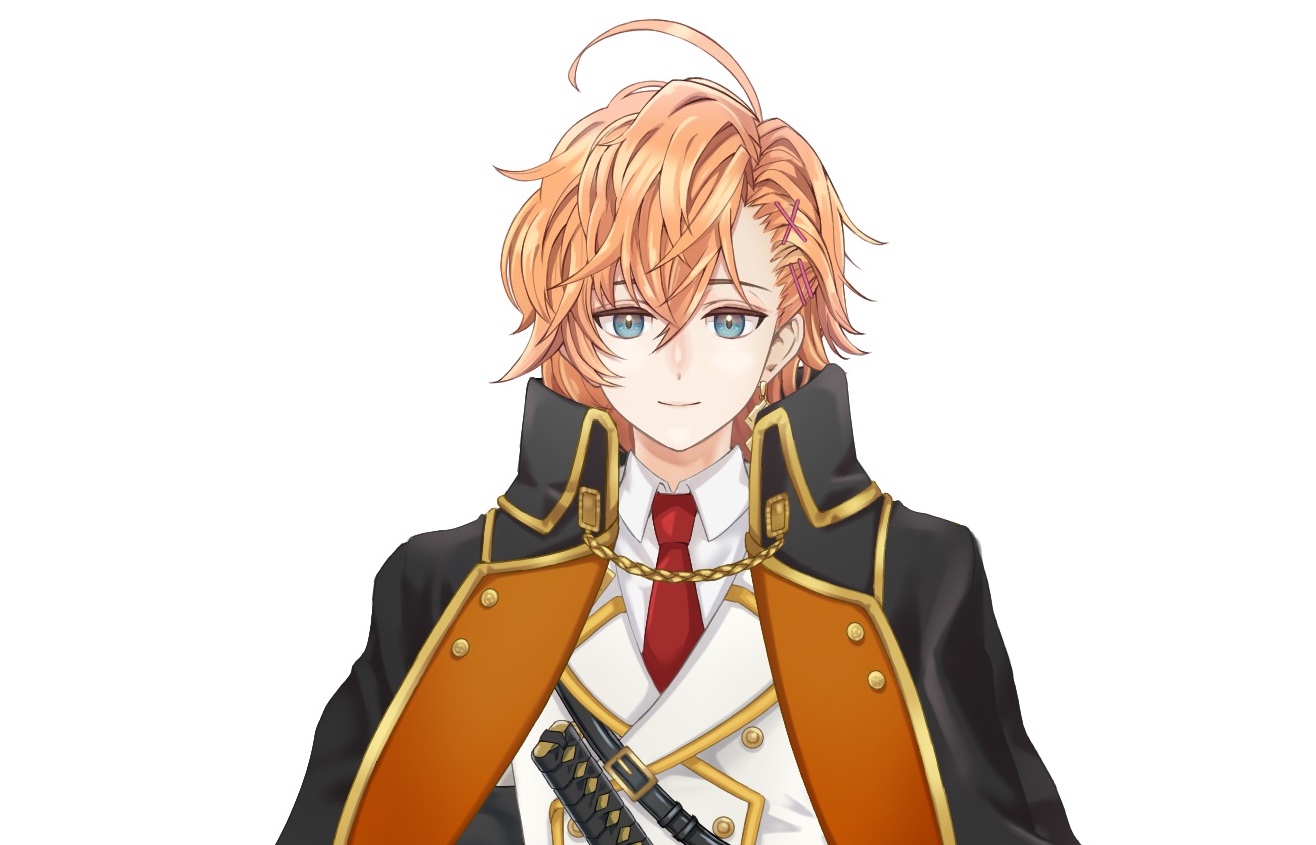 ShibuyaHAL YouTube Channel: https://www.youtube.com/c/HALchannel
ShibuyaHAL Official Twitter Page: http://twitter.com/ShibuyaHAL
Ⓒつきや・マイクロマガジン社/組長娘と世話係製作委員会
Information
Kaerimichi no Iro
The Yakuza's Guide to Babysitting Ending Theme
Lyrics, Composition, Arrangement: ANCHOR
Artist: ShibuyaHAL
Official Site: https://kumichomusume.com
RELATED ENTRIES
NIJISANJI EN VTuber Unit LazuLight Celebrates 1st Anniversary with New Merchandise, Available Worldwide

The popular three-member unit LazuLight from NIJISANJI EN celebrated its first anniversary on May 12, 2022, and both fans in Japan and abroad can order some new celebratory merchandise through May 31, 2022!


The adorable items feature newly-drawn illustrations of Elira Pendora, Pomu Rainpuff, and Finana Ryugu. They are now available at the NIJISANJI Official Store in Japan and the NIJISANJI EN Official Store for international customers.

Lineup

Acrylic Stand

Clear Folders (Set of 3)

Streamer Design T-shirt

Pin (Random)

Snapshot Card (Random)

Finger Puppet

Goods available include acrylic stands, clear folders, pins, T-shirts, snapshot cards, and finger puppets.

Be sure to celebrate the girls' first anniversary with an adorable addition to your shelf!

NIJISANJI Fes 2022 Reveals Main Stage Schedule, More Details

NIJISANJI Fes 2022, the largest NIJISANJI event to date, will be held on October 1 and October 2 at Makuhari Messe in Chiba! More details about the event have emerged, including information about the rescheduled 4th Anniversary concerts, 'FANTASIA.' These will now be held on September 30 and October 1. 

October 1
Sanbaka Stage
Lize Helesta / Angie Katrina / Inui Toko

Performance Stage
Alice in Wonderland featuring Monobeno Alice and more… (To be announced!)

October 2
NIJISANJI B Grade Variety Stage
Hayase Sou, Debidebi Debiru, Mysterious Lady (voiced by Suo Sango), Ibrahim

Tsukino Mito, Hoshikawa Sara, Fuwa Minato & ChroNoir Stage
Tsukino Mito, Hoshikawa Sara, Fuwa Minato, ChroNoir (Kanae, Kuzuha)

More than 100 NIJISANJI VTubers will participate in the festival, including both domestic and overseas members. This year's event theme is "Cultural Festival," and fans won't want to miss out on the live performances and talks, themed food and drinks, and exclusive merchandise!

Information

NIJISANJI Fes 2022

Dates: October 1 – October 2, 2022

*Night Stage on September 30 and October 1, 2022
Venue: Makuhari Messe 1-5 Hall (2-1 Nakase, Mihama-ku, Chiba)
Tickets: General & Fan Club Lottery: July 1 – July 13, 2022
General Ticket Sales / 1st Lottery: July 26 – August 1, 2022
Official Site: https://fes.nijisanji.jp/

4th Anniversary LIVE 'FANTASIA – NIJISANJI Fes 2022 Night Stage' (Rescheduled Date)

Day 1: September 30

Inui Toko, Yorumi Rena, Higuchi Kaede, Yukia Shiina, Tsukino Mito, Aiba Uiha, Sasaki Saku, Shirayuki Tomoe

Day 2: October 1
Kenmochi Touya, Kanae, Kagami Hayato, Yumeoi Kakeru, Saegusa Akina, Uzuki Kou, Shellin Burgundy, Yashiro

VTuber Group Hololive Reveals New Unit 'ORIO,' Group Releases First Single

The Hololive VTuber collective has revealed a new unit! Kanata Amane and Toyokami Towahave formed the unit ORIO, releasing their first single Over Time on May 2, 2022.

Some of Hololive's female VTubers are a part of the Hololive IDOL PROJECT, singing and posting videos on YouTube and even holding live concerts. On February 17, 2021, Hololive IDOL PROJECT held its first concert 'Bloom' in which the talents performed only original songs. On April 21, 2021, the talents released their first full-length album Bouquet.


Over Time, the first single by ORIO, is now available on streaming services. The pair's unit name was announced during the recorded session of Hololive Idol Road Radio earlier this month.

The new song was written by Kana Yaginuma and composed and arranged by Kazuki Satou.



Over Time will be used as the ending theme to the May episode of 'Hololive IDOL PROJECT presents Hololive Idol Project Radio ~Listen to Our Songs!'

Members

Amane Kanata

An angel from the Celestial Academy. She is now studying how to heal people.
To hide her shyness, she pretends to be cool.

Character Design: Oshioshio (@oshioshio_info)
YouTube: https://www.youtube.com/channel/UCZlDXzGoo7d44bwdNObFacg
Twitter: https://twitter.com/amanekanatach


Tokoyami Towa

A young devil who is visiting human society to gain experience and develop her skills. But instead of studying, she became addicted to video games!
After learning about a tool for communicating with humans called "streaming," she's trying it out to help with her studies.


Character Design: rurudo (@rurudo_)
YouTube: https://www.youtube.com/channel/UC1uv2Oq6kNxgATlCiez59hw
Twitter: https://twitter.com/tokoyamitowa
 

VTuber Group NIJISANJI Teams up with Anideal Fragrance for Second Perfume Collaboration

VΔLZ, an all-male three-member group from the VTuber collective NIJISANJI, is getting collaborative perfume! Fans of Haru Kaita, Genzuki Tojiro, and Nagao Kei will want to order these special items while supplies last. Each perfume is available to order until May 18, and every package will also include a postcard featuring a new illustration made for the collab.

Lineup

Haru Kaida Eau de Toilette

This fruity and floral fragrance features fresh scents of lemon and apricot at the top, with peonies and roses filling out the middle. 

Genzuki Tojiro Eau de Toilette

With top notes of rose and middle notes of jasmine and lily, this elegant scent will make anyone smell like royalty.



Nagao Kei Eau de Toilette

Cassis and pear come through in this perfume, and middle and bottom notes of honeysuckle and sandalwood make this a calming and gentle scent.


The three members decided that these perfumes are scents most people wouldn't mind smelling each and every day. Each product also comes in a stylish bottle, with oversized packaging and a classy logo.

The front of each package features new illustrations by popular illustrator Essual.

Information

Haru Kaida/Genzuki Tojiro/Nagao Kei Eau de Toilette

Price: ¥5,500 each (Tax Included)
Order Period: April 26 – May 18, 15:00
Estimated Shipping Date: Mid-September 2022
*This applies to first-run orders. Additional orders in excess of the expected quantity will be shipped after November 2022.

Where to Buy: Ueni Trading Official Online Shop
https://www.fragrance-u.jp/pages/anideal

Holostars Male VTuber Group to Celebrate 3rd Anniversary with Fan Event

The male VTuber group Holostars will be celebrating its third anniversary with a special event at harevutai in Ikebukuro, Tokyo on June 26, 2022. 'HOLOSTARS 3RISE SUPER FAN MEETING ~FLAGSHIP~' will feature all members of Holostars: Hanasaki Miyabi, Kanade Izuru, Arurandeisu, Rikka, Astel Leda, Kishido Temma, Yukoku Roberu, Kageyama Shien, and Aragami Oga.

The variety event will celebrate the group's huge milestone, with the nine Holostars members appearing in 3D.

The event will focus on fan participation, and each guest will receive a set of flags with each ticket purchase. These will be used for games and other activities during the event! Tickets with other bonuses will also be available. If you've ever wanted to get to know the Holostars more, this is the event for you!


Ticket

Merchandise

 

On-site tickets went on sale on April 24, and streaming tickets are also available on SPWN. Overseas fans can also snag merchandise, so check the link below!

Information

HOLOSTARS 3RISE SUPER FAN MEETING ~FLAGSHIP~
Date:
June 26, 2022
Doors Open 16:00 / Stream Starts 16:30 / Show Starts 17:00
Participants:

Hanasaki Miyabi, Kanade Izuru, Arurandeisu, Rikka, Astel Leda, Kishido Temma, Yukoku Roberu, Kageyama Shien, Aragami Oga

Venue: harevutai (Hareza Ikebukuro 1F / 1-19-1 Higashiikebukuro, Toshima-ku, Tokyo)
Details: https://3rd-aniversary-flagship-holostars.hololivepro.com/

Merchandise

Orders open until May 10 at 23:59

Merchandise Details: https://3rd-aniversary-flagship-holostars.hololivepro.com/goods/
Japan Orders: https://virtual.spwn.jp/events/22062601-jpholostars3rise/goods
Overseas Orders: https://shop.geekjack.net/collections/holostars-3rise-super-fan-meeting

NIJISANJI EN to Offer Spring Goods at EN Store and NIJISANJI Store

English VTuber group NIJISANJI EN will appear in a collection of spring goods! The Sakura Bloom Goods & Voice 2022 lineup will be available to purchase at the NIJISANJI EN Official Store on April 22 and at the NIJISANJI Official Store on April 27, 2022.

This collection will see the first items inspired by the male VTuber unit Noctyx. In addition, fans can grab goods featuring new illustrations featuring members of Luxiem and Elira Pendora, Selen Tatsuki, and Nina Kosaka.

Sakura Bloom Goods 2022

Clear Folder (Set of 3)

Acrylic Keychain

Pin (Random)

Sakura Bloom Voice 2022

The new lineup includes a clear file set, acrylic keychains, and pins, all completely made to order. 

For Sakura Bloom Voice 2022, 19 NIJISANJI members will participate to bring fans a relaxed spring chat, making it feel as if you were out enjoying the weather with some of your favorite VTubers. Each voice product also includes a special smartphone wallpaper!

Sakura Bloom Voice 2022 Participants


Pomu Rainpuff, Elira Pendora, Finana Ryugu, Selen Tatsuki, Rosemi Lovelock, Petra Gurin, Reimu Endou, Nina Kosaka, Enna Alouette, Ike Eveland, Luca Kaneshiro, Mysta Rias, Shu Yamino, Vox Akuma, Yugo Asuma, Sonny Brisko, Fulgur Ovid, Alban Knox, Uki Violeta


*Sakura Bloom Voice 2022 may be made available again in the future.

Alba Sera from Sony Music VTuber Project 'VERSEⁿ' Celebrates Birthday with New Merch

Sony Music Labels is now accepting orders for Alba Sera birthday goods! The talent from VERSEⁿ, a VTuber project in collaboration with Helixes, is celebrating her special day with tons of new merch. Items will be available until May 8 on the VERSEⁿ official BOOTH shop.

Birthday Merchandise

Full Birthday Goods Set (Including Bonus)

Sticker Set

Acrylic Keychain

Canvas Art

Alba Sera
A girl who sticks to her beliefs even in loneliness.
She is quite hard on herself and not very good at socializing, but she does care about others and has a lovely side of a little girl. She sings her heart out strongly through her doubts and conflicts. 

Twitter Account: https://twitter.com/sera_alb
Character Design: Kane / https://twitter.com/Kaneblob
 

NIJISANJI Vtuber Unit ROF-MAO to Collaborate with Animate Cafe in Ikebukuro, Nagoya, Tennoji

Animate Cafe locations often collaborate with popular anime and manga series for delectable themed menu items and special merchandise. From April 27 until May 30, fans of ROF-MAO will be able to show their support and enjoy an experience like no other in either Ikebukuro, Nagoya, or Tennoji. ROF-MAO is a unit consisting of the VTubers Kagami Hayato, Kenmochi Toya, Fuwa Minato, and Kaida Haru from NIJISANJI. 

The cafe will feature menu items inspired by each of the four talents, as well as limited-edition goods decorated with art made exclusively for the collaboration.

Menu at a Glance

Finally, Another Collaboration! Miracle Survival Meal

You'll be Hypnotized to Eat this Dish

Kick Down the Door Parfait

Units Available! Kaida Apartment Cake

Marshmallow Delivery Drink

Menu Order Bonus: Coaster (12 varieties, random)

Goods at a Glance

ROF-MAO Jelly Cube (1 Sticker Included)

Glitter Acrylic Keychain

Summer Bag

Acrylic Stand Keychain vol. 2 (8 varieties)

Which member is your favorite?

©ANYCOLOR, Inc.

VTubers Takanashi Kiara and IRyS to Perform at Germany's DoKomi Anime Convention

Hololive English VTubers Takanashi Kiara and IRyS have announced that they will appear at Germany's largest anime and manga convention DoKomi on June 4 and 5, 2022.


The two will also hold a mini-concert at the event, and selected fans will be able to participate in a chat session with each VTuber. Limited edition merchandise featuring both Kiara and IRyS will be available on-site.

Don't miss your chance to meet Kiara and IRyS from Hololive English!

Takanashi Kiara

An idol whose dream is to become the owner of a fast-food chain. Kiara is a phoenix, not a chicken or turkey. (Very important)

She burns brightly, working herself to the bone since she'll just be reborn from her ashes anyway.


Character Design: huke (@hukeweb)
YouTube: https://www.youtube.com/channel/UCHsx4Hqa-1ORjQTh9TYDhww
Twitter: https://twitter.com/takanashikiara

IRyS

IRyS, a half-demon, half-angel also known as a Nephilim, once brought hope to "The Paradise" during the ancient age. Her full name is — Irys. This current era, riddled with despair and desperation, has brought upon her second awakening. She has arrived to deliver hope, with her feelings put into her lyrics and songs, and determination in her voice.

Though she tends to retain her Nephilim form, she is still quite young within her race. With emotion and "other factors," it is possible that her form may lean to either side. When that occurs, she bears a brief change in her appearance. She does not speak of the events that preceded her second awakening. She faces ever forward, perhaps because she is Hope Incarnate, though no one knows for sure. Or could it be…

"The future is not what helps people; the future is made with our own hands. Salvation is hypocrisy. If people know they are to be saved, they simply will not try. From the depths of despair: a glimmer of light, the warmth of recovery. As long as we are with hope, we live. We stand tall."


Character Design: redjuice (@shiru)
YouTube: https://www.youtube.com/channel/UC8rcEBzJSleTkf_-agPM20g
Twitter: https://twitter.com/irys_en
 

Information

DoKomi

Dates: June 4 – June 5, 2022
Venue: D-Messe Süd/Congr. Center
Official Site: https://www.dokomi.de/ja

Hololive's Mori Calliope to Make Major Label Debut with EMI Records

VTuber Mori Calliope, a member of Hololive English, will make her major-label debut under the Universal Music sublabel EMI Records. Cover Corporation announced the exciting news earlier this month. Mori is the first Hololive English talent to make a major-label debut.

Calliope's first EP, SHINIGAMI NOTE, will be released on July 20, 2022. The artist will also be celebrating her major-label debut with a solo concert the following day, July 21, at Tokyo's Toyosu PIT. The new EP will include six songs including CapSule, the new track by Calliope and Hololive VTuber Suisei Hoshimachi. The music video for the track is available on YouTube now, and it's also available to stream.

The first-press limited edition LP-sized version of SHINIGAMI NOTE will also include a DVD containing a 30-minute interview with Calliope, five original LP-sized cover jackets drawn by various artists, and a crest badge to prove that you're a true Dead Beat. 

Hololive Members Team Up with Kanda Myojin for Collaborative Ginger Ale

Nakiri Ayame, Ookami Mio, and Sakura Miko from the VTuber group Hololive are teaming up with Kanda Myojin Shrine for a unique collaboration! A special ginger ale collection in a limited-time box will be available starting March 30, 2022.

Bonus: Original Postcard (3 varieties)


*One postcard is randomly packed in each set.

The name of this collab is jinja e-ru. In Japanese, jinja means 'shrine' and e-ru means 'support.' It's completely by chance that these words sound like 'ginger ale' together, but it makes for a neat collaboration!

The visual for the collab, drawn by popular illustrator Izumi Sai, features the three participating Hololive members in shrine maiden attire. 

Member Profiles

Nakiri Ayame

A kimono-clad Oni girl from the Underworld Academy. As she loves to prank people, she always uses will-o'-the-wisp on them just to have fun. Many may not realize it, but she is actually the president of the student council.

YouTube: https://www.youtube.com/channel/UC7fk0CB07ly8oSl0aqKkqFg
Twitter  : https://twitter.com/nakiriayame

Ookami Mio
A black-haired wolf-girl who appeared on our radar randomly. She often shows up around shrines. She likes gaming.

 

YouTube: https://www.youtube.com/channel/UCp-5t9SrOQwXMU7iIjQfARg
Twitter  : https://twitter.com/ookamimio

Sakura Miko
Used to work hard in the Virtual Sakura Shrine accomplishing duties as a shrine maiden until, following the gods' orders, she was led to Japan where she found out about Tokino Sora. After developing huge admiration for her, she decided to become a virtual shrine maiden idol and continue to keep working hard for that dream!



YouTube: https://www.youtube.com/channel/UC-hM6YJuNYVAmUWxeIr9FeA
Twitter  : https://twitter.com/sakuramiko35

Information

Jinja E-ru (Ginger Ale)

Where to Buy:

Kanda Myojin Cultural Exchange Center EDOCCO Cafe
Ginger Ale Online Shop: https://jinja-seien.stores.jp

Available: 

Over-the-counter Sales: March 30~ (Limited to 200 sets per day until sold out)
Online Orders: March 30~

Official Site: https://www.hololive.tv/

Three Tower Records Locations to Hold Event Featuring Virtual YouTuber Unit KMNZ

From April 8 until April 17, a KMNZ pop-up shop will be open at three Tower Records locations! Fans of the virtual YouTuber unit, composed of Lita and Liz, should head to either Tower Records Shibuya, Nagoya Kintetsu Passee, or Umeda NU Chayamachi to get some limited-edition goods.

Presale Event Merchandise

Purchase Bonus


 

A number of goods featuring newly drawn illustrations of KMNZ will be available during the event period, and those spending a certain amount will receive a bonus!

©REALITY, Inc. / ©Ficty

Information

KMNZ Pop-up Shop at Tower Records

Running: April 8 – April 17, 2022
Locations: Tower Records Shibuya / Nagoya Kintetsu Passe / Umeda NU Chayamachi
Details: https://event.amnibus.com/kmnz-tower/