WEDNESDAY CAMPANELLA to appear on children's show "Nihongo de Asobo" to perform "Edokko Doko Doko" song
WEDNESDAY CAMPANELLA just completed their first ever performance at the "CAMP FLOG GNAW CARNIVAL 2017″ music festival in LA. Now, KOM_I is set to collaborate with NHK Educational TV's "Nihongo de Asobo."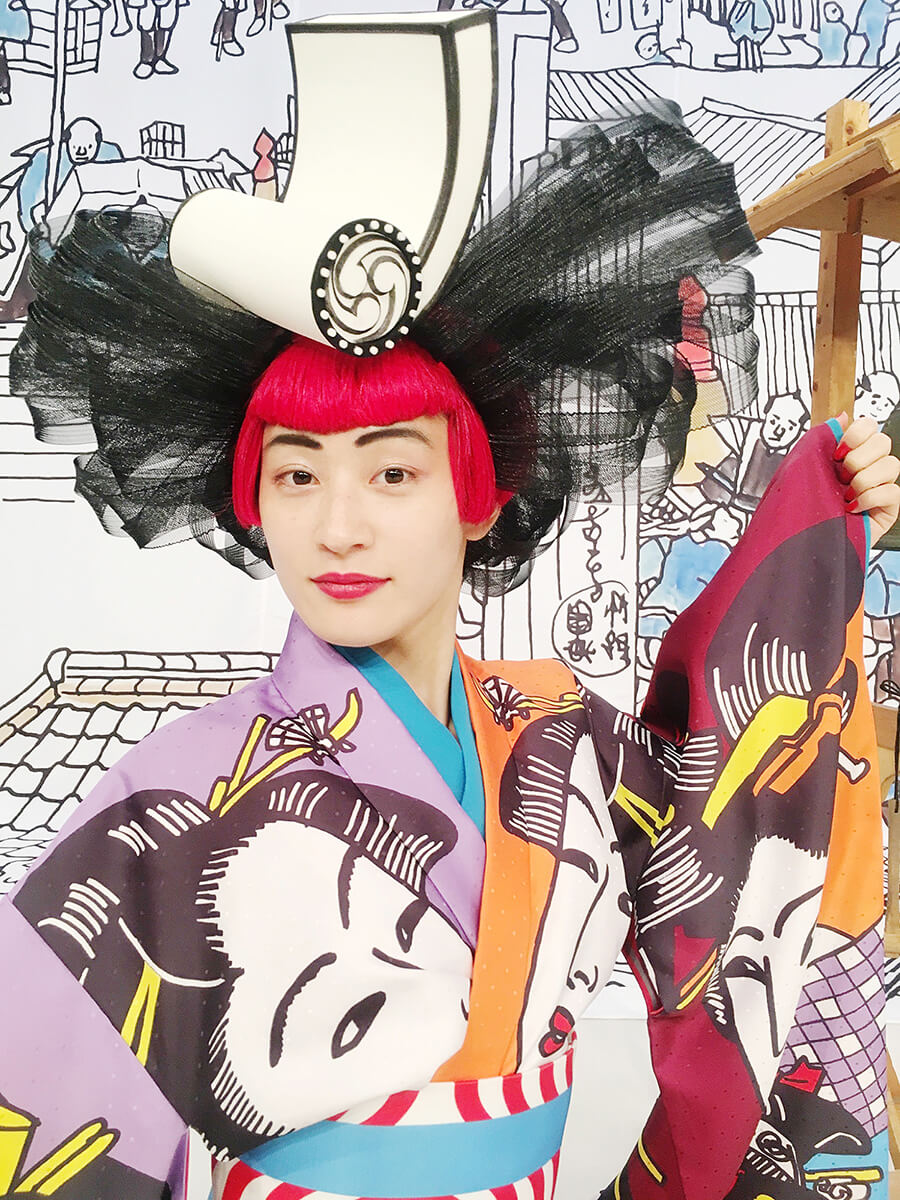 "Nihongo de Asobo" is a children's TV show that talks about the fun, beautiful and interesting aspects of Japan. It airs Monday to Friday every week from 6:35am-6:45am.
The song "Edokko Doko Doko" has been written for the show. Kenmochi Hidefumi is responsible for the lyrics and composition of this track which touches on the rough sounding Edo dialect and its many frank expressions. The feeling of how the words sound is unique and it's easy to sing along to.
The song will debut on "Nihongo de Asobo" next week on November 13th. Joining KOM_I to sing and dance on stage will familiar characters from the show including Miwa-san (Akihiro Miwa), Koni-chan, Miyaji Katsura, choreographer Lucky Ikeda, Eri Ayaki, and all the children.
Costume designer Hibino Kozue created the colourful kimono outfits and Edo street set for the show.


In other news, WEDNESDAY CAMPANELLA are set to appear at Clockenflap Festival 2017 in Hong Kong on November 18th. The group's international presence grows stronger every day. What next exciting thing can we expect from them next?
■Information
NHK Educational TV – "Nihongo de Asobo"
Monday November 13, 2017
Educational TV: Mon-Fri at 6:30am-6:45am
Repeat Broadcast: Mon-Fri at 5pm-5:10pm

【Tour Information】
・Clockenflap Festival 2017
Dates: November 17th-19th (WEDNESDAY CAMPANELLA to perform on November 18th)
Location: Central Harbourfront Hong Kong

Official Event Homepage: http://www.clockenflap.com/
Ticket Information: https://www.ticketflap.com/clockenflap2017