New Year in Japan means trying your luck with a fukubukoro, lucky bags sold at stores around the country filled with all different kinds of goodies. The contents of each and every bag can differ and are usually a complete mystery, making it an exciting experience! A lot of the time the contents are worth more than what you pay for the fukubukuro, so you can get your hands on some great things at a bargain price. We've listed some recommended places where you can get your own fukubukuro.
Laforet Harajuku – "Thank You Bags"
In commemoration of its 39th anniversary since opening on October 28th (Sat.), Laforet HARAJUKU will offer their annual lucky bag at an outrageously low price and they are calling the bag a "Thank-you bag." These lucky bags will be sold for 390 yen and 3900 yen (tax included) and some bags will have goods worth up to 70,000 yen inside them. A real bargain! In addition, as is now a popular annual event, they will offer lucky bags called "You can see and you can choose lucky bag!" where you can purchase the bag of your choice and they will also offer a lucky bag called, "Laforet special bag" which will be stuffed with Laforet original items only.
Full Article: https://www.moshimoshi-nippon.jp/81051
◼Information
2018 First sale of the year / Lucky bag
Address: 11-6 1-Chome, Jingumae, Shibuya-ku, Tokyo
Hours: January 1, 2018 at 9:00-19:00 / January 2, 2018 onward at 11:00-21:00
Stores offering "Thank-you bags"
¥390 bags: 5F Lycka, 4F Ciara, Crisp, 1.5F BeautiK, B1.5F Metamorphose HARAJUKU
¥3,900 bags: 5F Ray Cassin, rivet & surge, 4F DOUBLE NAME, 2F Maison de FLEUR, PARIS HOUSE, 1.5F BeautiK, B1.5F ALGONQUINS, ALICE and the PIRATES, Angelic Pretty, MEDI STORE
Website: http://www.laforet.ne.jp/fukubukuro/
Shibuya ShinQs – "Fukubukuro"
ShinQs are also preparing unique 2018 fukubukuro (Japanese New Year lucky bags) which will appear on January 2nd. In addition to the premium fukubukuro available on the food floor which are popular every year, there will be an even more special fukubukuro on sale, the likes of which you could only imagine in your dreams… Shibuya Hikarie are also joining in the festivity with New Year's menus, merchandise and entertainment.
Full Article: https://www.moshimoshi-nippon.jp/80589
■Information
Shibuya Hikarie
Address: 2-21-1 Shibuya, Shibuya-ku, Tokyo
Opening Hours:
ShinQs 10:00-21:00
Cafe & Restaurant 11:00-23:00
Cafe & Restaurant 7F 11:00-23:30 *7F will close at 23:00 on Sundays
Creative Space 8/ 11:00〜20:00 *select stores will be open until 23:00
Closed: January 1st
Contact: 03-5468-5892
Homepage: http://www.hikarie.jp
Seibu Shibuya – "An out of the ordinary experience: rickshaw fukubukuro"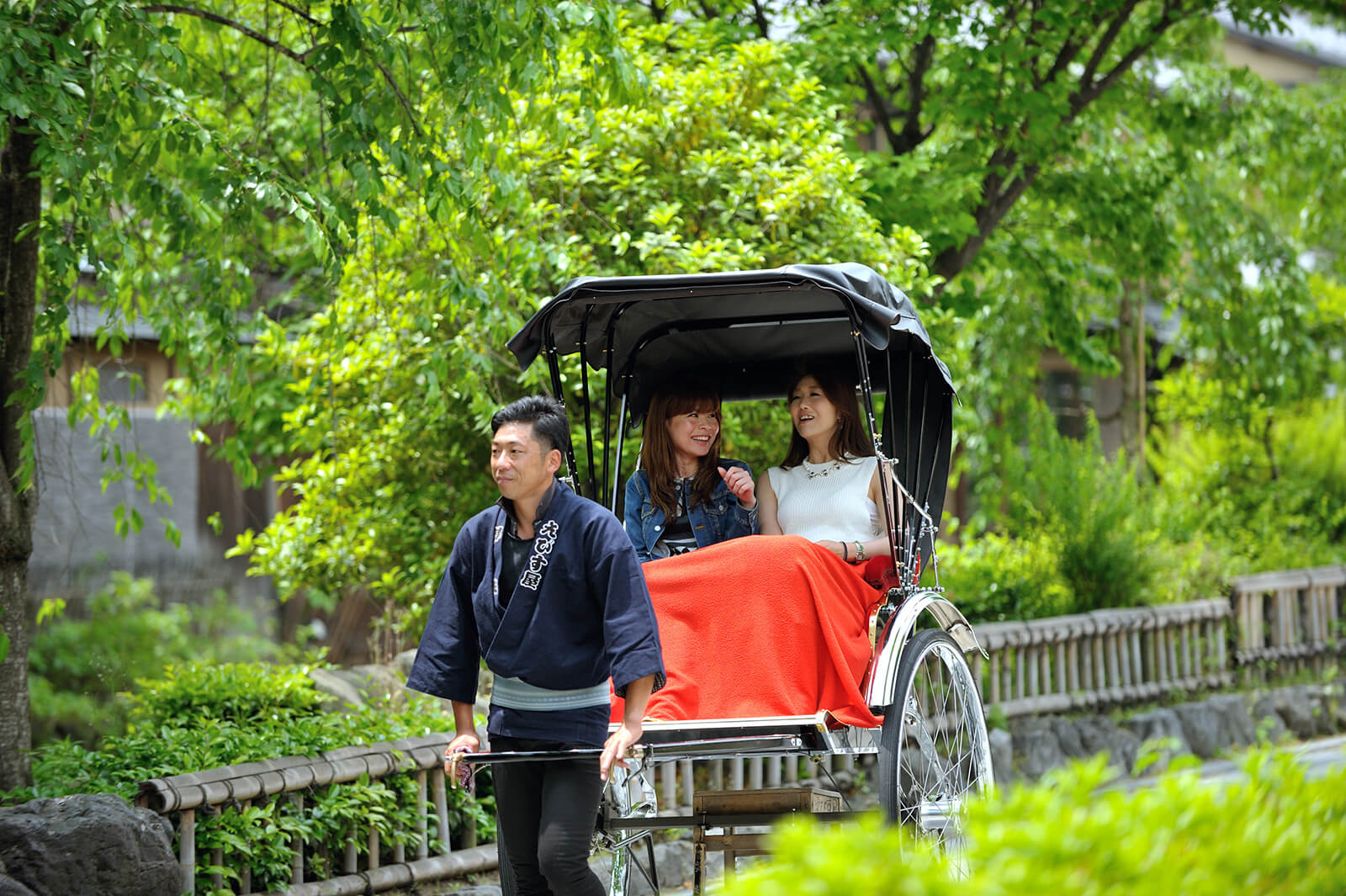 Obtain a special rickshaw ticket in Seibu Shibuya's fukubukuro and gain the power to survive the year of 2018 by visiting Shibuya's shrines including two of the most famous shrines in Shibuya, "Meiji Jingu" and "Kitaya Inari Shrine" where the god of business is enshrined. You can also enjoy eating lunch at "Omotesando Ukai Tei" and take a photo at the Scramble Crossover. Your ride will depart from and return back to Seibu Shibuya.
There are many different unique fukubukuro available at Seibu Shibuya, including the "Experience Japan's Beauty" bag and the "Puella Magi Madoka Magica" bag.
Full Article: https://www.moshimoshi-nippon.jp/82383
■Information
Seibu Shibuya "Fukubukuro Oichi"
Running: January 1, 2018 – January 3, 2018
Address: 21-1, Udagawacho, Shibuyaku, Tokyo
Available: At designated areas.
Contact: 03-3462-0111
Homepage: https://www.sogo-seibu.jp/sogo/
Ginza LOFT – "Original fukubukuro"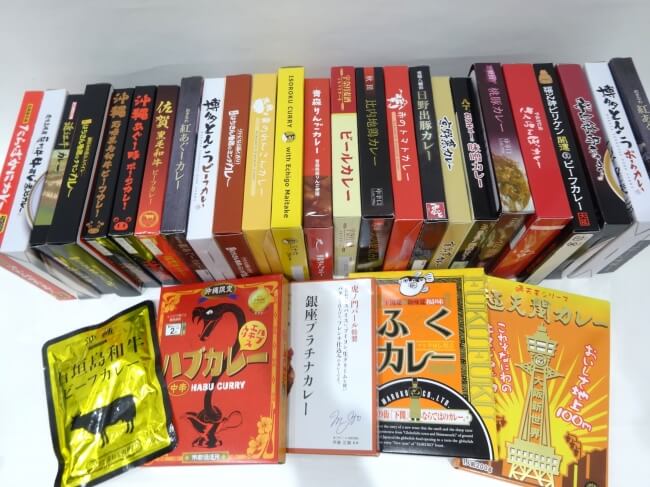 The Ginza branch of LOFT are going to sell limited quantities of original Ginza LOFT fukubukuro from January 2nd-4th. The store will stock lots of unique fukubukuro available only at Ginza LOFT filled with all kinds of goodies including curry, stationary, hand drip coffee starter sets, items to keep yourself moisturised during the dry season, and more. There will also be one special fukubukuro available on a first-come, first-served basis. (*sales will end once all bags have been sold)
■Information
Ginza LOFT
Address: Ginza Velvia-kan 3F-6F, 2-4-6 Ginza, Chuo, Tokyo
<New Year's Business Hours>
・December 31st – 11:00-18:00
・January 1st – Closed
・January 2nd – 10:00-20:00
・January 3rd – 10:00-20:00
・Regular business hours commence from January 4th – 11:00-21:00
Website: http://www.loft.co.jp/shop_list/detail.php?shop_id=407
Gion Tsujiri – "Fukbukuro with original tote bag"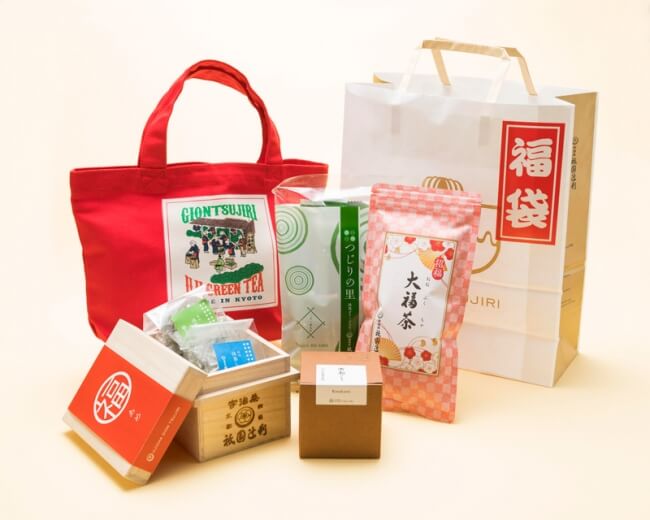 Gion Tsujiri are holding special New Year's cake sale at Space of Asakusa in Matsuya Asakusa until January 2, 2018. They are selling their popular "Tsujiri no Sato" matcha confectionery, their New Year's "Daifukucha" tea, and limited edition fukubukuro. There's lots of tasty treats to look forward to including rich matcha flavoured sweets that come in a special box used to preserve tea, branded with an original mark.
THE Chiffon & Spoon – "Fukubukuro"
THE Chiffon & Spoon is a chiffon cake store where you can eat tasty chiffon cake with a spoon. From January 1st-3rd next year, the shop will sell their own original fukubukuro in limited quantities. You can get a fukubukuro that includes discount coupons for 5 small chiffon cakes of your favourite flavour together with honey jam and tea sets (¥2,160 tax incl.), another that comes with the same but you get 10 discount vouchers instead (¥3,240), and as a special set (¥3,240), you can get 10 of the same discount vouchers along with a set of 3 of their new tiramisu chiffon cakes that were released on December 28th.
■Information
Running: January 1, 2018 –  January 3, 2018
*Details regarding when the products go on sale and the quantity differ from branch to branch. Please see the homepage or visit in-store for more details.
Available: All "THE Chiffon & Spoon" stores (8 total)
Website: http://www.the-chiffon-and-spoon.jp
Enjoy your New Year's shopping by getting your hands on one of the many fukubukuro available in Japan!