Valentine's Day is coming soon! I am sure that many of you want to make your one-and-only sweets item for your precious one.
With just a small bit of ingenuity, turn everyday food into something cute using Kaori's recipe series! With a few simple ideas, an ordinary recipe magically transforms into a cute dish.
Kitty-chan's Chocolate Parfait
Here is a chocolate parfait which you can make with ready-made products within a short amount of time. The KITTY-chan lollipop can be made by simply using a Kitty-chan mold and drawing its face.
Detailed information:https://www.moshimoshi-nippon.jp/88196
Gateau Chocolate
Gateau chocolate is the standard cake of Valentine's Day! This recipe uses KITTY-chan's cookie, but you can use the topping of a character you like! Those of you who love sweets, should try this.
Detailed information:https://www.moshimoshi-nippon.jp/86837
Rilakkuma/Korilakkuma no Trifle Scup Cake
This is a recipe recommended for those of you who don't like chocolate. It has a tender sweetness since fresh cream and fruit are sandwiched between sponge cakes. I am sure that everybody will smile after seeing the cute Rilakkuma and Korilakkuma.
Detailed information:https://www.moshimoshi-nippon.jp/45645
Choco Sandwich Cookie
Cookies are a standard dessert item of Valentine's Day. It is suited to be given as a gift because it is easy to carry, and it has a long keeping quality. You can adjust the amount of chocolate to suit your taste.
Detailed information:https://www.moshimoshi-nippon.jp/39411
Cooking Studio "Whip" 10 menus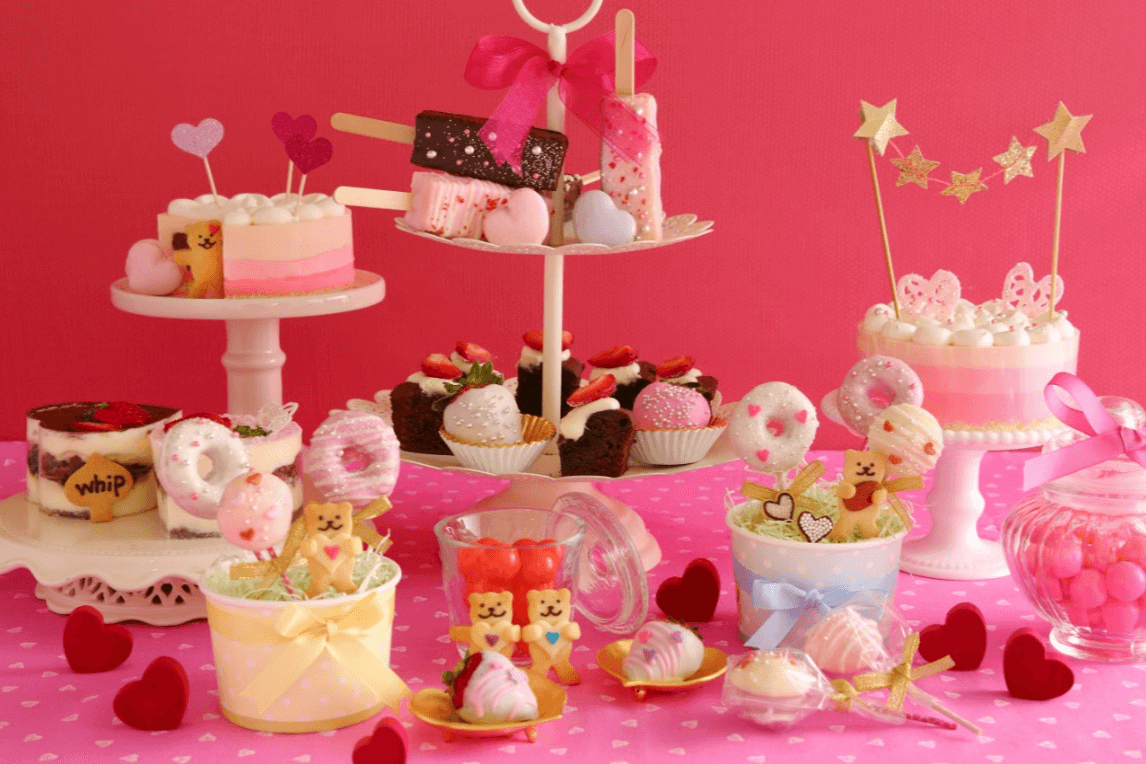 The affiliated brand of ABC Cooking Studio "Whip" is selling 10 Valentine's Day menu items for about two months from January. Pre-ordering of "Whip" items is not necessary and you can buy a sweets-making set for just about 1000 yen so these are good items to get when you have to get a hold of something at the last minute.
 They sell many kinds of items like "Heart Ichigo no Chocolate Cake" which has heart-shaped strawberries placed on top of the gateau chocolate which men love and "Fuwafuwa Chocolate Bar" which looks like an ice candy. For those of you who are not familiar with making home-made chocolate sweets, their items are a "must buy!"
How did you like our introduction to make-it-yourself Valentine's recipes? Why not enjoy making these home-made Valentine's Day chocolates!