6 Limited Edition Foods in Harajuku: May 2018
Hi, everyone! Ellie here from the MOSHI MOSHI BOX Harajuku Tourist Information Center.
The hot weather is still here – it's the season where it feels great to be outside!
Today, we take a look at 5 different limited time offer foods on sale in Harajuku/Shibuya this May.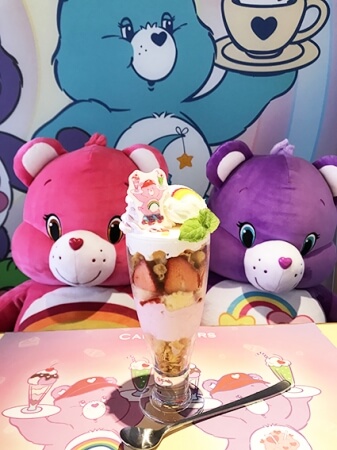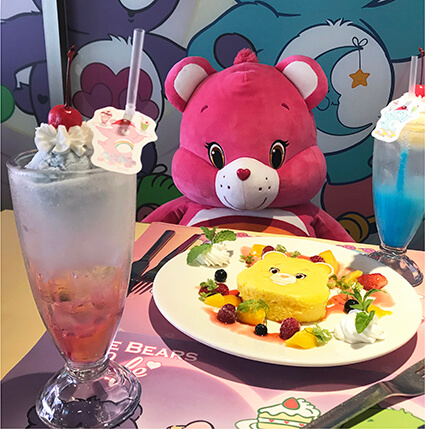 "Care Bear™ Cafe" – Harajuku Box Cafe & Space
The popular Care Bear™ characters are getting their first ever collaborative cafe which will open at Harajuku Box Cafe & Space on May 20. Expect to see a photogenic and themed menu as well as plenty of perfect places to snap photos. There'll also be an opportunity to take a picture with Care Bear™ plush toys♡ Look forward to getting your paws on the cute limited edition merchandise too available only at this cafe.
"Strawberry White Parfait" – THE PARFAIT STAND
The newly opened takeout parfait shop THE PARFAIT STAND is selling drinkable strawberry white parfaits, ordinary strawberry white parfaits, and mini strawberry white parfaits until May 31. They offer innovative parfaits conceivable only by a shop that's based in Harajuku, so be sure to try them yourself.
Full Details: https://www.moshimoshi-nippon.jp/105338
"Honey Ginger Pancakes w/ Black Tea Sauce" – RAINBOW PANCAKE
This dessert at Harajuku's pancake shop RAINBOW PANCAKE uses 'new ginger' from Iwashita. Available until May 31, the pancake dough and sauce is infused with the Iwashita ginger and doushed in honey and milky cream. It marries perfectly with brown sugar coated nuts or whipped cream. On the side you get one whole piece of Iwashita new ginger and jelly.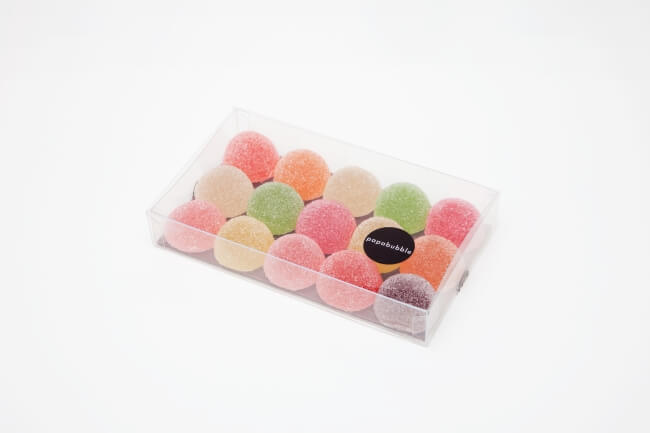 "Summer Gummy Festival" – PAPABUBBLE
PAPABUBBLE is an artistic candy shop hailing from Barcelona, Spain. As part of their Summer Gummy Festival, they are release four new flavours and bringing back two old flavours of their popular Bubblets, a vegan-friendly candy made using pectin which comes from apples. Available until June 15, the new flavours include flat lemon, sudachi, muscat, and yubari lemon. The returning flavours were sold last year and include the popular pineapple and grapefruit editions. They're cute, colourful and go perfect with tea.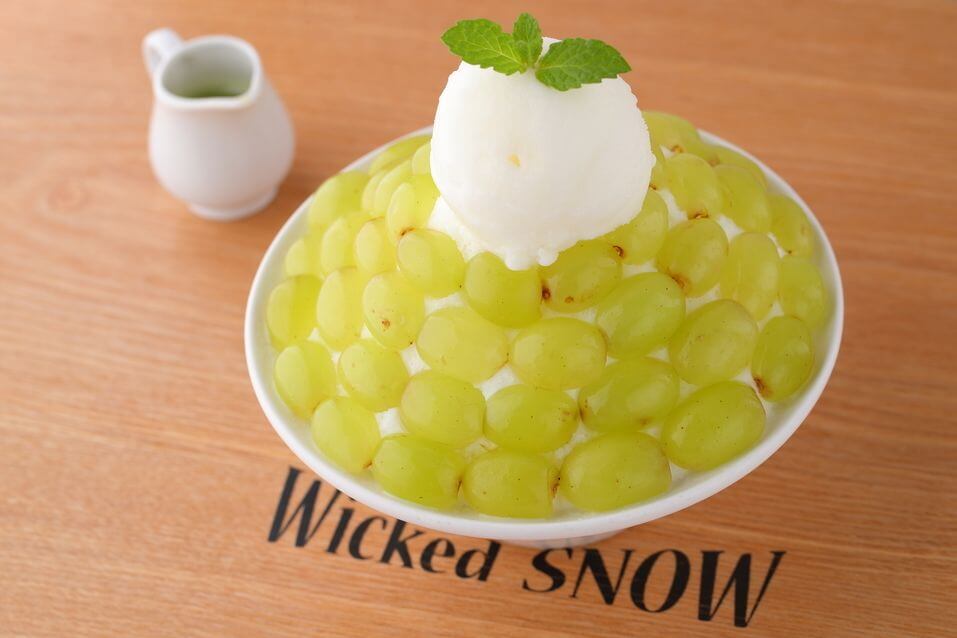 "Wicked Yoghurt Pineapple" – Wicked Snow
Wicked Snow is a South Korean shaved ice cafe in Harajuku. There, they're selling their limited edition 'Wicked Yoghurt Pineapple' flavour until June 30. Atop the powdered-snow-like yoghurt flavoured shaved ice are pieces of juicy pineapple and fresh cream. This fresh and fruity shaved ice is an irresistible choice for the hot summer♡ They are also selling their 'Wicked Muscat' made with plenty of seasonal fruits.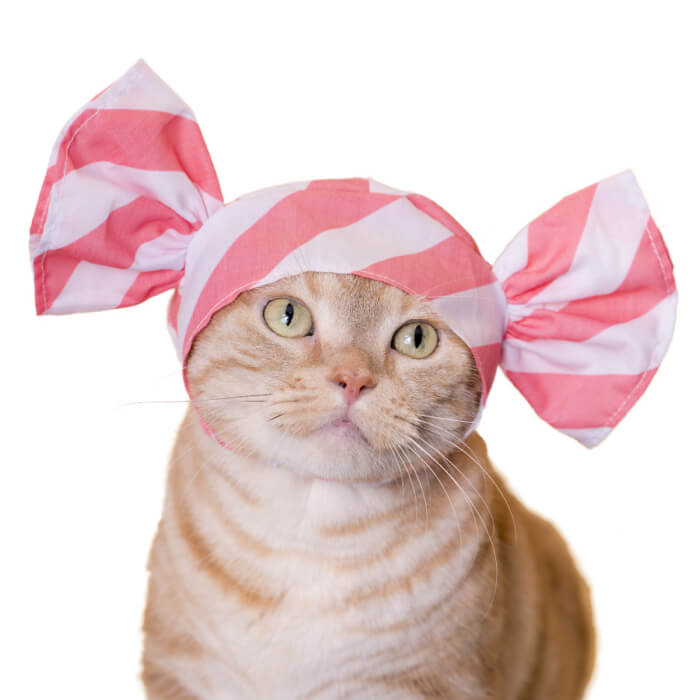 "Neko no Gohanya-san" – Collaborative Cafe
Located on the third floor of Cute Cube Harajuku along Harajuku's iconic Takeshita Street is Kawaiiya where they are currently holding a photo exhibition and cafe in collaboration with Neko no Kaburi Mono, a capsule toy series that was first released in September 2015. When thinking of a dish with 'cat' as the keyword, there's nothing more perfect than neko manma, which translates to 'cat food' but refers to a dish made up of leftovers. Look forward to their 'Ultimate Neko Manma' made with large servings of sliced dried bonito.
Full Details: https://www.moshimoshi-nippon.jp/99802
Did you enjoy this list? Everything on here is available for a limited time only, so if you're in Japan, be sure to hurry!
RECOMMENDED ENTRIES
6 places you can get Instagram-worthy rainbow treats in Tokyo!

Rainbow sweets are now trending. As well as being very popular overseas, a large variety of shops that sell rainbow sweets have also been opening in Japan. Today we'll be looking at rainbow sweets that you can eat in Tokyo! The impact of their vivid colours makes them perfect for an Instagram shot!

LE SHINER (Takeshita Street, Harajuku)

This shop has appeared many times on TV for its Instagram-worthy aesthetics. The pink bear is a real eye-catcher! The exterior is also cute ♡

The shop's speciality is the rainbow soft serve ice cream. Colourful rainbow ice cream spirals around the base of pink ice cream.

Their colourful menu also includes rainbow cake sticks, rainbow sandwiches and much more!

Further information: https://www.moshimoshi-nippon.jp/ja/93444

◼︎Information

LE SHINER (レ・シヤナー)

Address: COXY176 Building 1st floor, 1-7-10, Jingumae, Shibuya, Tokyo

Opening hours: Weekdays – 11:00 — 18:00 / Weekends & national holidays – 10:30 — 19:00

Access: 3-minute walk from Harajuku station Takeshita Street exit (JR Yamanote line)/ 4-minute walk from the 5th exit of Meiji-Jingumae Station (Tokyo Metro Chiyoda line)

TEL:070-1361-8686

Totti Candy Factory (Takeshita Street, Harajuku)

Totti Candy Factory has cute petit cakes, cotton candy and much more. There must be so many people who have tried this! Whatever you may have heard about this place, their showstopper is definitely the huge colourful cotton candy!

If you're looking for a present or souvenir, we recommend you get one in a cup!

◼︎Information

Totti Candy Factory

Address: RYU Apartment 2nd floor, 1-16-5, Jingumae, Shibuya, Tokyo

Opening hours: Weekdays – 11:00 — 20:00

Weekends & national holidays: 10:00 — 20:00

Access: 3-minute walk from Harajuku station Takeshita Exit (JR Yamanote line)

TEL:03-3403-7007

The KAWAII MONSTER CAFE is a new famous spot in Harajuku that has attracted many from all over the world.

One of their specialities is the colourful poison parfait, which is a photogenic masterpiece that is topped with ice cream, fruit, and even a piece of roll cake.

There are even rainbow cakes, rainbow pasta dishes, and much more!

Further information: https://www.moshimoshi-nippon.jp/ja/64096

◼︎Information

KAWAII MONSTER CAFE(カワイイモンスターカフェ)

Address: YM Square 4th floor, 4-31-10, Jingumae, Shibuya, Tokyo

Opening hours: Lunch: 11.30 — 16:30 (last orders: 16:00 ), dinner: 18:00 — 22:30 (last orders: 22:00) (Monday — Saturday and the day before national holidays

※ 90-minute seating slots, last entry: 15:30

Sundays & national holidays 11:00 — 20:00(Last orders: 19:30)

No regular closing days. It is possible that customers will not be allowed to enter the cafe when certain events take place.

Access: 1-minute walk from the 5th exit of Meiji-Jingumae station (Subway)/ 5-minute walk from JR Harajuku station Omotesandō exit

TEL: 03-5413-6142 ※It is possible to make reservations(Excluding Weekends and national holidays)

LOLA'S Cupcakes (Roppongi, Harajuku)

It is possible to say that LOLA'S Cupcakes are the instigators for the rainbow sweets trend. Their cupcakes may be famous, but their rainbow cakes are also a popular choice!

Seven different colour layers of cake are sandwiched together with buttercream.

◼︎Information

LOLA'S Cupcakes

Harajuku

Address: Cascade, 2nd floor, 1-10-37, Jingumae, Shibuya, Tokyo

Opening hours: 11:00 — 20:00

Access: 2-minute walk from 3rd exit Meiji-Jingumae station (Tokyo Metro Fukutoshin line/ Chiyoda line), 2-minute walk from Harajuku station Omotesando exit (JR Yamanote line)

TEL:03-6447-1127

Roppongi

Address: Roppongi Hills Metro Hut floor B1, 6-4-1, Roppongi, Minato, Tokyo

Opening hours: 11:00 — 21:00

Access: Direct access from the concourse of Roppongi station (Tokyo Metro Hibiya line), 4-minute walk from Roppongi station (Toei Ōedo Line)

TEL:03-3475-1127

A WORKS (Gakugei-daigaku Station)

What makes this cafe appear so Instagram-worthy is its resemblance to a traditional Japanse-style house. In this popular cafe, all the cakes are made by hand. Sales end once all the cakes are gone.

This place has more to offer than just a rainbow-coloured cheesecake — there are also unicorn cakes, Cheshire cat cakes and much more ♡

◼︎Information

Address: 3-3-7, Takaban, Mguro, Tokyo

Opening hours: Monday, Tuesday Friday & Sunday:  11:30 — 22:00

Thursdays:  11:30 — 16.00

Saturdays:  11:30 — 23:00(Last orders: 22:00)

Regular closing days: Wednesdays

Access: 2-minute walk from Gakugei-daigaku Station (Toyoko line)

TEL:050-5570-3475

NEW NEW YORK CLUB (Azabu-Jūban/ Jiyūgaoka station)

This shop was built for those who want to experience and taste New York culture in a New York atmosphere. Their signature treat is the rainbow-coloured bagel. However, they are only available on the weekends!

◼︎Information

NEW NEW YORK CLUB

Azabu-Jūban

Address: 3-8-5, Azabu-Jūban, Minato, Tokyo

Opening hours: 9:00 — 18:00 (Sales will end once all have been sold)

No regular closing days

Access: 3-minute walk from the A1 exit of Azabu-Jūban station (Tokyo Metro Namboku line)

TEL:03-6873-1537

Jiyūgaoka

Address: TF 2-15-14, Midorigaoka, Meguro, Tokyo 

Opening hours: 11:30 — 20:00

Regular closing days: Tuesday

Access: 5-minute walk from Jiyūgaoka station

TEL:03-6459-5669

What are you waiting for? Get your hands on some rainbow sweets!

Introducing AFURI—Harajuku's Michelin-Starred Ramen Restaurant

Hi, everyone. I'm Shiota, the Director of the MOSHI MOSHI BOX Harajuku Tourist Information Center.

Foreigners coming to Japan love ramen, as shown in our questionnaire where it ranked 2nd place. I'm sure there's a lot of you reading those who like it too.

Did you know, there's actually a famous ramen place in Harajuku listed by Michelin? Today, I'll introduce you to AFURI Harajuku, a ramen shop recognised worldwide.

It's easy to get to. Just take the JR Yamanote Line to Harajuku Station and it's a 3-minute walk from there. Head left out of Takeshita Exit and make a right when you come to Nescafe Harajuku. You'll be able to see it on your left.

The restaurant itself has a very stylish and modern exterior. You'll actually wonder whether it's really a ramen shop when you see it. It has a welcoming atmosphere even if you go by yourself. When we went, despite it being 3pm on a weekday, most of the seats were taken up. And half of the customers were non-Japanese! As expected of such a popular restaurant.

The smell of citrus hits your nose upon entering the restaurant, something you wouldn't expect in a place that sells ramen.

The inner section of the U-shaped counter is in fact an open kitchen, giving the whole restaurant a feeling of openness, and the background music that plays is calm. It feels like you're in a fancy café.

I ordered the Yuzu Salt Ramen (¥980).

The toppings are simple. It comes with juicy mizuna, a boiled egg, bamboo shoots, char siu chicken fillet, and refreshing yuzu skin. You can choose from a boiled char siu packed with the chicken's good flavour or a light and healthy chicken char siu.

The noodles are thin and a healthy mix of wholewheat flour from Hokkaido and rye. The soup is made with carefully selected ingredients such as roast chicken,  seafood and potherbs that have been carefully cooked in natural spring water from Mount Afuri. The flavour is both full-bodied and light and will have anybody who's tasted it addicted.

There's also a vegan ramen (¥1,350) option too made with seasonal vegetables for vegans, vegetarians and healthy eaters. It's made with freshly-harvested Kamakura vegetables. No animal products are used in the dish, whether that's in the noodles, soup or toppings. The salted soup goes perfectly with the vegetables. This option is also recommended for people who aren't good with thick ramen.

AFURI in Harajuku is celebrated not only by worldwide fans of ramen, but healthy eaters and vegetarians too. There's no doubt you'll become hooked once you give their food a try.

◼︎Information

AFURI Harajuku

Address: Grande Foresta 1F, 3-63-1 Sendagaya, Shibuya, Tokyo

Opening Hours: 10am-3am (following day)

No Fixed Holidays.

3-minutes on foot from Takeshita Exit for Harajuku Station

TEL: 03-6438-1910

Website: http://afuri.com/

■MOSHI MOSHI BOX Harajuku Tourist Information Center

MOSHI MOSHI BOX is a tourist information center located at the cross road of Takeshita Street, Meiji Street, and Harajuku Street. The staff there are experts on the Harajuku area. You can get the most up-to-date news of Harajuku from the site.

Services:

Service list

・free wi-fi

・free water

・free PC & charge

・baggage room

・gift shop

・currency exchange

Opening Hours: 10:00-18:00

Closed: The year-end and New Year holidays

Contact: 03-2225-6447

5 Newly Opened Stores in Harajuku & Omotesando Selling Popular Sweets

Hey, everyone. Shiota here, the Director of the MOSHI MOSHI BOX Harajuku Tourist Information Center. Harajuku is a candy and sweets battleground, with many different stores lining the streets. Today, we take a look at Instagram-worthy goodies from much talked about newly opened stores!

"THE PARFAIT STAND" – Takeout Parfaits
Located exactly ZERO minutes from the Takeshita Exit of Harajuku Station is THE PARFAIT STAND, the sister store to popular cheese tart shop BAKE CHEESE TART.

Topping the parfait isn't fresh cream, but meringue! The taste and texture of the parfait is irresistible throughout, with ice cream, purin, mousse and more. Just holding it is kawaii and something new to take onto the streets of Harajuku with you♡

Full Details: https://www.moshimoshi-nippon.jp/100198

"LONG! LONGER!! LONGEST!!!" – Japan's Longest Food & Sweets
Opening as Japan's first shop to center around the 'length' of food, LONG! LONGER!! LONGEST!!! is located along Takeshita Street. The menu has three size variations, the same as in the store's name. 'LONGEST' in fact offers the longest food product in Japan!

They have lots of products on offer, including soft serve ice cream, tornado potato, churros and more. You'll never forget about their crazy length once you try one!

Full Details: https://www.moshimoshi-nippon.jp/93395

"GOMAYA KUKI" – Sesame Ice Cream
GOMAYA KUKI is a store selling sesame ice cream which has received support from inside and outside Japan. They have opened a store in Ura-Harajuku. One serving is covered in close to 9,000 sesame seeds!

Their menu is full of new, unique products including ice cream made with sweets friend in sesame oil, Japanese-style parfaits sprinkled with sesame seeds, and more. They also offer takeaway ice cream in cups.

"Q-pot CAFE." – Accessories Turned Into Sweets
This café is inspired by Q-pot., an accessory brand who create kawaii products themed around sweets.

The café is decorated in all things sweet as far as the eye can see. The interior has a fairy-tale like atmosphere that female customers will love. The sweets here are both sweet in appearance and taste looking exactly Q-pot.'s necklaces, rings and so on.

"The Pie Hole Los Angeles" – Original Pies from LA
This popular store hails from Los Angeles and sells their own original pies and organic coffee, and it's found its way to Takeshita Street in Harajuku!

Since April 4, they have been holding their second all-you-can-eat session for all their pie products every Wednesday. From sweet pies to classic pies, each and every one is handmade with care and attention. Why not head to one of their all-you-can-eats to try them yourself?

Are you hungry now? Be sure to use this list as reference if you're looking for a café in Harajuku!

And if you're unsure of how to get to any of these places, then pop into the MOSHI MOSHI BOX and we'd be happy to help!

How To: "Lolita Make-Up" – Techniques by MOSHI MOSHI Kimono Salon Staff Member Maho

MOSHI MOSHI BOX recommends 4 second-hand fashion shops located in the fashion capital Harajuku

Hi everyone! I'm Midori Blackmore from MOSHI MOSHI BOX Tourist Information Centre. As you all know, second-hand clothing has quickly become the new fashion. I have never worn a matching second-hand clothing outfit with a friend before. My friends are very different from me. They can effortlessly coordinate second-hand fashion whereas I can't. I love second-hand clothes so much that they make up half the clothes I own in my closet.

…Despite this, I still feel a scared to enter second-hand shops, don't you?

Whenever I see a new collection of second-hand fashion items making their debut appearance in a shop, I always think to myself, "only fashionable people can buy this stuff!" Running out of courage, there are times that I stop right before the entrance of the shop. That's why I'm dedicating this article to all the second-hand fashion newbies out there. Today I'm going to introduce you to some second-hand clothing shops that are not scary to enter!

KINJI

What is scary about second-hand clothing shops you ask? Sometimes they can look kind of dark. After all, dark clothing is fashionable. The dark atmosphere can be quite intimidating and can even put you off checking out the new arrivals of second-hand clothing. However, KENJI is a large shop with a bright interior. The atmosphere is comparable to that of a supermarket. Of course, the items inside are also super cute!

I recommend KENJI's remade goods! If you own one of these, you will find yourself often being asked by people where you got that from.

flamingo

Flamingo is the mecca of second-hand shops. This famous shop also has a branch in Shimokitazawa. We are often asked about this shop at MOSHI MOSHI BOX. Compared to shopping malls, not only are there less customers in second-hand clothing shops, but the staff at second-hand shops approach you more, so there are times that I get put off from entering at all.

I recommend flamingo because unlike other second-hand shops, it is always busy with customers. The atmosphere of "no unfashionable people allowed" might play on your mind in some second-hand shops but not here! At flamingo, everyone is too busy daydreaming about clothes to even notice you so there is no need to overthink!

Flamingo has a reputation of selling lots of shoes. Although brand new shoes are cute, worn out shoes also have their charm. You can wear them down yourself but this can be quite difficult to achieve, so it might be worth just buying some from a second-hand shop.

WEGO Harajuku main shop

WEGO is popular with middle school students because it is cheap, affordable and sells second-hand clothes! There used to be a second-hand shop next to H&M but now there is a special second-hand clothing floor inside WEGO Harajuku main shop. The shop is filled with friendly staff and the kindest of people, so this is definitely a place you could challenge yourself to!

Second-hand clothing plus new accessories… It's fun to think about creating an outfit at WEGO. The prices here are fairly cheap, so you'll probably end up buying lots of things. Sometimes there are limited sales events where you can stuff your bag with as many clothes as you like for a fixed price, so make sure to keep checking their SNS feeds!

MARTE

Have you ever made the effort to buy specifically from a second-hand shop but then the clothes you have and the atmosphere in which you try the clothes on have changed so much that you cannot coordinate anything? When you buy basic items, patterned shirts and large jackets from a second-hand shop, you sometimes think your new purchases are cute when you see them in the shop but then when you go home you lose the confidence to wear them…what a waste, right?

For those of you out there who have experienced this, I recommend MARTE.

I definitely recommend the dresses from here. Just put one on and you will transform into a vintage girl. You can always coordinate these dresses with a jacket and trainers. Consult the fashionable shop assistants and make sure to get your hands on some clothes that are easy to mix and match!

MARTE's original items are also really cute!

I have so many more recommendations for you in mind but the more I write the more likely I am to expose just how nervous I am about entering shops so I'm going to stop here!

If you are ever lost, please come see us at MOSHI MOSHI BOX!

Harajuku's artistic okonomiyaki restaurant: Reporting from Sakura Tei!

Hi! I'm Ellie from MOSHI MOSHI BOX Tourist Information Centre. At MOSHI MOSHI BOX, we get a lot of people asking us to recommend a place where they can eat authentic Japanese food in Harajuku. That's why I've decided to take a trip to "Sakura Tei". Sakura Tei is a restaurant not far from MOSHI MOSI BOX that serves a typical Japanese dish – onokomiyaki. Half of Sakura Tei's customers are tourists from outside of Japan, so I would really recommend this place to foreigners.

What exactly is okonomiyaki? Its basic form is a savoury pancake made from water, wheat flour, shredded cabbage and fried batter pieces. The name okonomiyaki means grilled (yaki) as you like it (onkonomi). Therefore, it can be customised with seafood or meat. The ingredients are mixed together and then grilled in a cast iron pan. This is one of the most popular dishes in Japan.

Look out for the artistic exterior and bamboo

Walk down Meiji-dori in the direction of Murasaki Sports (ムラサキスポーツ) . Meiji-dori is the street on which MOSHI MOSHI BOX is also located. Once you are at Murasaki Sports, walk down the street between Murasaki Sports and New Balance (NB) and then turn left at the Family Mart. You will immediately notice that the road splits off into two directions. From this point, take the thin pathway on your left. You will see a white building on your left called "DESIGN FESTA GALLERY". The restaurant Sakura Tei is on the left of this building. Look out for the vivid wall art and bamboo exterior – this is a sign you are in the right place. If you get lost and don't know the way, don't hesitate to ask us for help at MOSHI MOSHI BOX.

The interior is also photogenic! Each wall is painted with beautiful artwork. A new design is painted on the walls every half year, so you might see something different if you come back later in the year! Some paintings were offered by a solo exhibition artist from the "DESIGN FESTA GALLERY" next door. Other designs were even painted by the restaurant staff! The restaurant seats more than 200 people, making it perfect for even large parties.

Being hit by a wave of beauty, it was fun to take pictures of the interior even before having entered.

What caught my attention the most were the trees that are growing inside the restaurant. I was told that they were growing here before this place became a restaurant, and rather than cutting them down, the owner nurtured them, incorporating them into part of the restaurant. From this dynamic and unique idea, an atmosphere of freedom formed. You wouldn't even believe you are still in Harajuku. The atmosphere is so relaxing.

Order an original Okonomiyaki at Sakura Tei!

Besides okonomiyaki, the menu includes an abundant range of dishes such as monjayaki (similar to okonomiyaki), yakisoba (fried noodle dish) gyoza (dumplings) and teppanyaki (grilled food served on an iron plate). There is also an English menu available and many foreigners belong to the team of staff. They can speak many languages including English and Korean. You can order vegetarian, vegan and halal food too so if you have any questions, feel free to talk to the staff!

I ordered Sakura Tei's most popular item off the menu – the "Sakura yaki" (¥1,400). All the prices on the menu are the prices including tax. Pork, squid, shrimp, matsutake mushrooms, welsh onions, pork belly slices and egg are the eight ingredients mixed into the batter of this okonomiyaki. Each table has a hot teppanyaki plate fitted into it so you can make your own okonomiyaki yourself.

It's ok even if you've never made one before! Easy instructions on how to make it are provided on each table.

I immediately took up the challenge of making one. First, you have to mix the ingredients with the batter with all your might – that's the key to making it so delicious. After mixing well, place the batter onto the grill plate and form it into a round shape. Then, place the pork belly slices on top and cook until golden brown. (Approx. 6-8 minutes)

Once the underside is golden brown, it's time to flip it over! It's heavier than I thought… I wasn't sure if I could do it…

I drew up all my courage and went for it!!

I did it! Whenever customers flip their okonomiyaki particularly well, there is always a mini celebration. It's all about celebrating the process of making okonomiyaki and having fun here. A staff member even mentioned: "I love seeing the customers having fun while making okonomiyaki".

After flipping, cook for another 6 minutes.

When your okonomiyaki is cooked, place your egg on top (that you lightly cooked on the teppanyaki grill) and then add the original sauce and mayonnaise.

Sprinkle on some katsuobushi (dried skipjack tuna flakes), some more mayonnaise and you are done!

I immediately took my first bite while it was still piping hot. Normally, okonomiyaki is slightly thinner than this one…but what about the flavour..?

…Super delicious!!! The batter is packed with ingredients that taste great with the seafood stock. The slightly sweet sauce makes it into a delicious specialty that can only be experienced at Sakura Tei! Normal okonomiyaki uses wheat flour that makes you full very quickly, however Sakura Tei's okonomiyaki is soft and thick – you will hungrily eat it all up! ♡

A fried parfait?! My first dessert experience here

After having okonomiyaki, you always want something sweet in your mouth! Skimming the menu, the one thing that caught my eye was the "ama-imonja yaki banayan" (¥550). Monjayaki uses wheat flour that is lightly mixed with water amongst a range of ingredients and then fried on the pan. It resembles okonomiyaki but is thicker. I quickly gobbled up the ama-imonja yaki.

It was easy to make! Just mix all the parfait ingredients together and then cook it. Just looking at this dessert made feel like an excited child. I had never tasted anything like this before!

It tasted a bit like a banana muffin and the caramelised golden-brown areas were sweet – I just couldn't stop! You should try making this one too!

There is one more thing I would like to recommend you to have after your meal. The homemade "Sakura Lemonade" (¥500 ). Their lemonade includes a Sakura-salted flavor that is popular among foreigners. The fresh flavor and taste of sakura brings back memories of spring. You can enjoy this drink at any time of year, so please check it out!

That was my first visit to Sakura Tei. It wasn't just the okonomiyaki, dessert and drink that I enjoyed, but also the way the restaurant makes the customers laugh and smile. If you're ever in Harajuku, make sure to check this place out!

Model & Writer Ellie

■Information

Sakura Tei (さくら亭)

Address:3-20-1, Jingumae, Shibuya, Tokyo

Opening hours:11:00 — 23:00 Lunch: 11:00 — 15:00

No regular closing days

TEL:050-5872-5426

■MOSHI MOSHI BOX Harajuku Tourist Information Center

MOSHI MOSHI BOX is a tourist information center located at the cross road of Takeshita Street, Meiji Street, and Harajuku Street. The staff there are experts on the Harajuku area. You can get the most up-to-date news of Harajuku from the site.

Services:

Service list

・free wi-fi

・free water

・free PC & charge

・baggage room

・gift shop

・currency exchange

Opening Hours: 10:00-18:00

Closed: The year-end and New Year holidays

Contact: 03-2225-6447

Twitter・Instagram @mmb_harajuku
RELATED ENTRIES
Top 5 Delicious Must-Eat Parfaits in Fukuoka

This time, we're here to present a sweet assortment of parfaits in Fukuoka that are sure to get your mouths watering. We are joined by Instagrammer

moe

who has provided us with photos and descriptions of this tasty line-up.

green bean to bar CHOCOLATE in Imaizumi

 

Let's begin with the Chocolate Glass Parfait, an extravagant parfait which is made with cocoa beans from various different regions, offering plenty of flavour. It's a refreshing parfait topped with chocolate tea granita jelly. It's also drizzled in a chocolate sauce which is made with cocoa beans and imbued with berries. If you're a chocoholic then this one will provide the hit you need!

▼green bean to bar CHOCOLATE

Address: Nishitetsu Tenjin CLASS 1F, 1-19-22 Imaizumi, Chuo Ward, Fukuoka, Fukuoka Prefecture

Opening Hours: 11:00-21:00

Closed: Wednesdays

Patisserie Georges Marceau in Watanabedori

A floral fragrance dances around this beautiful parfait, which one would expect the refreshing peach to be the centerpiece, only to find out that other fruits come through the flavour assortment too like lychee and raspberry. As well as fruits, the parfait includes sherbet, panna cotta, and other refreshing combinations.

▼Patisserie Georges Marceau

Address: 1F, 5-8-19 Watanabedori, Chuo Ward, Fukuoka, Fukuoka Prefecture

Opening Hours: 10:00-20:00 (Until 19:00 on Sundays)

No Fixed Holidays

Oyatsu cafe Hibi to in Hirao

This classic strawberry parfait contains double-sized cornflakes. I would change nothing about its taste or appearance, which also matches the atmosphere of the cosy and beautiful cafe.

▼Oyatsu cafe Hibi to (Japanese: おやつcafe日々to)

Address: Maison Sansou 2F, 2-17-21 Hiaro, Chuo Ward, Fukuoka, Fukuoka Prefecture

Opening Hours: 11:00-20:00

No Fixed Holidays

Kurasukoto in Hirao

Left: Coffee Jelly Parfait / Right: Strawberry Parfait

Coffee jelly is a bitter flavour more suited to the adult palate. It goes perfect with the condensed milk and caramel nut-topped smooth ice cream cake. Piled with juicy strawberries and blueberries, you're sure to enjoy your fill with this strawberry parfait.

▼Kurasukoto

Address: 2F, 1-11-21 Hiaro, Chuo Ward, Fukuoka, Fukuoka Prefecture

Opening Hours: 11:30-18:00 (Food Last Orders 17:15 / Dessert Last Orders 17:30)

Closed: Sundays & Mondays

momotose in Hirao

Strawberries, kumquat, and flower petals adorn this piece of parfait art. The combination of the sour fruits and sweet ice cream is a match made in heaven. As well as parfaits, momotose also sells other delicious desserts too like roll cake.

▼momotose

Address: 1F, 3-19-20 Hiaro, Chuo Ward, Fukuoka, Fukuoka Prefecture

Opening Hours: Lunch 11:00-15:00 / Tea 14:00-18:00 / Dinner 18:00-21:00

No Fixed Holidays

This Week's Breakfast: French Toast at Bread, Espresso & in Omotesando

Once thing I do at least once a week without fail is treat myself out to some delicious food or dessert. It's very important time well spend in order to live a happy life.

Today, I went out for breakfast. I got up a little earlier than usual and headed to my favourite cafe, Bread, Espresso & which is located in Omotesando.

It's really easy to get to: it's just a 5-minute walk from the A2 exit of Omotesando Station. Mornings are quiet in Omotesando, you don't see many people walking around, so it feels like a completely different place compared to its busy streets during the day.

When you enter the cafe, the smell of freshly-baked bread is the first thing to hit your senses. I sat down on one of the comfy sofa-seats and ordered myself the French toast breakfast set.

There's plenty of space between tables, so it's an environment that's easy to kick back and relax in.

Inside and outside the cafe are cute signs with that day's recommended menu items written on them. Next time I visit I think I'll try one of the lunchtime desserts. That's what I daydreamed about while waiting for my French toast to arrive.

French Toast Set w/Drink – ¥800

The French toast has a subtly sweet scent. It's made with one of the cafe's popular foods: the butter-loaded bread known as "Muu."

The toast's crusts were nice and crunchy while the middle part was fluffy. The soft bread just melts in your mouth when taking a bite, and your taste buds are treated to the sweet flavour of the egg.

The toast is delicious as it is, and you can totally leave it at that and enjoy your morning breakfast. But if you want to take it to the next level then you can drizzle the accompanying honey over the toast, giving the sweetness an even richer flavour.

I'm usually not good with the characteristic sweet taste that honey has, or the bitterness layered into the overall flavour, but this honey was on the milder side so I really enjoyed it.

After my food, I enjoyed the cappuccino the barista beautifully made for me which comes as part of the set.

My 1-hour morning was spent even more relaxed than usual here. It's much different from lunchtime which is a much busier and hurried time, so I could sink in my chair and really enjoy my drink too.

Waking up early and enjoying a relaxing breakfast. That's all I did, but it helped ease my busy mind and soul. I'm a simple person, and I think I'll be able to face my week and work hard at it after this.

Today's Presents

Futsu Furu Fig Sandwich – ¥420

Futsu Uni Fruits – ¥400

I wanted to share the happiness between friends and family on this fine day where I got to eat a delicious breakfast. These sandwiches are packed full of fruits―seasonal fruits which are best enjoyed right now. If you're wondering what other sandwiches they sell then be sure to visit.

Writer: Sayuri Mizuno (MOSHI MOSHI NIPPON)

Translator: Joshua Kitosi-Isanga

Information

Bread, Espresso &

Address: 3-4-9 Jingumae, Shibuya, Tokyo

Business Hours: 8:00-20:00

No Fixed Holidays

Winter is Coming But Hotel Chinzanso Tokyo's Yuzu Lemon Afternoon Tea Will Warm You Up

Hotel Chinzanso Tokyo will begin serving its new citrus fruit-packed Yuzu Lemon Afternoon Tea on November 1 at the Le Jardin, the hotel's lobby lounge which offers a view of the beautiful garden.

You'll see yuzu and lemons throughout the year, but it is said that winter is the best season to enjoy them. Both lemons and yuzu are said to have a relaxation effect, and so Hotel Chinzanso Tokyo will beckon guests through its cosy doors with the afternoon tea set's refreshing citrus fragrance, inviting them to an early wonderful winter at the beginning of November.

The set includes an assortment of sweets including a yuzu and lemon flavoured savarin, a lemon cheesecake that squeezes out all the juicy nectar of the citrus fruit, and more. The lemons and yuzu are the citrus kingpins of this afternoon tea.

The seasonal scones are a mix of yuzu and vanilla scones and silky white chocolate scones to relieve some of the sourness. Enjoy together with a mix of dips including salted clotted cream for even more flavour.

On the savoury side of things there is a tempting mix of bites and nibbles, including the use of spicy ginger to warm up your cold body.

Welcome the winter early this year and do it in style with Hotel Chinzanso Tokyo's new afternoon tea set.

Information

Yuzu Lemon Afternoon Tea

Running: November 1, 2019 – November 30, 2019 (*Reservations available only on weekdays)

Time: 12:00-18:00
Location: Le Jardin, Hotel Chinzanso Tokyo

Price: Yuzu Lemon Afternoon Tea ¥4,000 / With Welcome Drink ¥4,500 (Tax and service charge not included in price)

Le Jardin Webpage: https://www.hotel-chinzanso-tokyo.com/dining/le-jardin/

Hotel Chinzanso Tokyo

Address: 2-10-8 Sekiguchi, Bunkyo Ward, Tokyo

Official Website: https://www.hotel-chinzanso-tokyo.com/

Take A Tasty Trip to Tokyo Kaikan to Indulge in Mouthwatering Marron Chantilly Desserts

Kiyotaka Katsume (勝⽬ 清鷹) is the first ever confectioner of the 70-year-old Tokyo Kaikan. This autumn, Tokyo Kaikan is selling Mont Blanc Marron Chantilly dessertsーwhich were invented by Katsumeーfor a limited period only.

Earl Grey Marron Chantilly: ¥908

The Earl Grey Marron Chantilly is only available from October 1 to October 31. The flavour and aroma of earl grey tea leaves has been fully extracted to add to the flavour of the cream.

Premium Marron Chantilly: ¥1,500

The premium Marron Chantilly is only available from September 1 to October 31. Japanese chestnuts sourced from Kasama are shredded with whipped cream for a light and fluffy texture. This is a paradise for anyone who loves chestnuts.

Pumpkin Marron Chantilly¥908

The Halloween-themed desserts at Tokyo Kaikan are a big hit every year. This year, the Pumpkin Marron Chantilly will be taking to the scene to deliver the very best flavours of Halloween. Just looking at this Halloween-coloured dessert is enough to make your mouth water. It is such a shame that it is only selling from October 18 to 31.  

Dig into one of these delicious Marron Chantilly desserts surrounded by the luxurious atmosphere of Tokyo Kaikan. 

5 Must-Try Desserts On Fukuoka's Beach-Lined City Of Itoshima

Itoshima is a city located in the western part of Fukuoka and is known for its many gorgeous and picturesque locations-especially its beaches.

Today, we are joined once again by Instagrammer

moe

who is here to show us the best delicious drinks and desserts to enjoy while gazing out at Itoshima's breathtaking beaches and rural landscapes.

OYATSU-STAND in Nishi-ku

Left: Tapioca Milk Ryokucha Green Tea / Right: Tapioca Milk Houjicha (¥600 Each)

What better way to enjoy a refreshing green bubble tea than with a sun-kissed blue sky and ocean right in front of you? As well as ryokucha and houjicha, there are plenty of other thirst-quenching flavours to choose from as well, including Japanese tea latte.

▼OYATSU-STAND

Address: 2198-3 Kota, Nishi-ku, Fukuoka

Business Hours: 10:30am until sunset

No Fixed Holidays

Itoshima Sabo in Nishi-ku

Specially-Made Single Classic Pancake – ¥500

You'll find yourself reaching for your camera to snap a picture of this Instagram-worthy pancake, branded with the cafe's name Itoshima Sabo in Japanese. They serve everything from breakfasts to full course meals.

▼Itoshima Sabo

Address: 2915-1 Kota, Nishi-ku, Fukuoka

Business Hours: 10:00-21:00

No Fixed Holidays

KUROKI in Nijoishizaki

KUROKI is a French restaurant that serves up a variety of courses. This fluffy homemade roll cake is filled with rich and smooth cream. You can order it as a set together with a meal too. Don't forget, this place is reservation-only!

▼KUROKI

Address: 459-3 Nijoishizaki, Itoshima, Fukuoka

Business Hours: Lunch 12:00-17:00 (Reservation Only) / Dinner 18:00~ (Reservation Only)

Closed: Sundays

Sumi Cafe in Hon

Salted Milk Houjicha Purin – ¥500

Sumi Cafe is a long-standing cafe that can be found by following a narrow road along the countryside. This irresistible salted milk houjicha purin is combined with astringent chestnut and candied chestnut to make a luxurious dessert.

▼Sumi Cafe

Address: 1454 Hon, Itoshima, Fukuoka

Business Hours: 12:00-17:00 (Lunch Last Orders 15:30 / Cafe Menu Last Orders 16:30)

Closed: New Year's Holiday

Loiter Market in Shimakeya

Left: Salt & Caramel / Right: Milk & Strawberry (¥400 Each)

Made with organic ingredients, Loiter Market's gelato is served in cute pastel colours. The salt and caramel is a must-try, it's made with salt sourced in Itoshima.

▼Loiter Market

Address: 166-3 Shimakeya, Itoshima, Fukuoka

Opening Hours: 12:00-17:00

No Fixed Holidays

Did you enjoy these picks? If you're looking for even more desserts to try in Fukuoka then be sure to check out

moe's

Instagram page which is filled with just that!

Häagen-Dazs Release New Soybean Flour Brown Sugar Syrup and Zunda Mochi Ice Creams

Häagen-Dazs Japan has announced that it will release two new flavours from its popular hanamochi ice cream series on September 17: "Soybean Flour Brown Sugar Syrup" and "Zunda."

Soybean Flour Brown Sugar Syrup Hanamochi

The soybean flour brown sugar syrup hanamochi was released back in 2015 and returned again in 2017. This year, Häagen-Dazs is bringing is back even more delicious than before. They have blended together a variety of soybean flours to elevate the ingredient's original flavour.

The top of the mochi is sprinkled with a blend of lightly roasted black and yellow soybeans. By roasting them, the original taste and fragrance of the soybean comes through tenfold. Dark roasted soybean has also been combined with milk for a velvety texture, and the entire thing is drizzled in a rich original brown sugar syrup sauce which further enrichens the soybean flavour.

Zunda Hanamochi

Zunda is sweet soybean paste made from mashed edamame beans and a flavour that has been gaining popularity in Japan in recent years. Häagen-Dazs is incorporating the flavour for the first time in their hanamochi series.

The lumpy texture of the crushed edamame goes deliciously well with the chewy mochi, taking the original authentic taste and texture of edamame to a whole new level. Mixing it with soybeans and rich milk turns it into a smooth ice cream in your mouth. The sauce also contains a sprinkle of salt to bring out the flavour of the zunda.

The packaging has also been updated, inspired by their flavours and topped with a golden lid, giving it a modern-Japanese appeal. Don't miss out on these two new flavours.

Information

Soybean Flour Brown Sugar Syrup Hanamochi (Limited Edition)

Price: ¥319 (Tax Included)

Release Date: September 17, 2019

Available: At supermarkets, convenience stores, and department stores across Japa

Product Page: https://www.haagen-dazs.co.jp/hanamochi_1909/

Zunda Hanamochi (Limited Edition)

Price: ¥319 (Tax Included)

Release Date: September 17, 2019

Available: At supermarkets, convenience stores, and department stores across Japa

Product Page: https://www.haagen-dazs.co.jp/hanamochi_1909/

That Time I Got Reincarnated as a Sanrio Slime Fair Opens at Three KIDDYLAND Stores

From September 21 to October 11, three KIDDYLAND stores will be holding a fair dedicated to the anime That Time I Got Reincarnated as a Slime, which has become a big hit overseas. 

 

The series, which was created by Fuse, aired two seasons from October 2018 to March 2019. It has been confirmed that a sequel will be made in the year 2020. Following the anime's successful reception, a novel version of the anime series which goes by the same name was produced by GOT A CHANCE novel. More than 14 million copies have been sold so far.

The story follows an extraordinary event which happened to a normal man. The main character Satoru Mikami died to random knife attack and was reincarnated as a monster called a slime. The series became massively popular once the adorable figure of the main character as a slime was revealed.

That Time I Got Reincarnated as a Sanrio Slime: Slime Keyring (5 designs): ¥1,200 each (before tax)

All your favourite characters have been reincarnated in a cute Sanrio-style! Head to the KIDDYLAND fair to get your hands on a KIDDYLAND-limited Slime Keyring. A large variety of new goods are being sold here ahead of any other shop and online service.

That Time I Got Reincarnated as a Sanrio Slime: Cuddly Characters Badge (5 designs): ¥680 each (before tax)

Come explore all your favourite characters in their adorable Sanrio form!

©川上泰樹・伏瀬・講談社/転スラ製作委員会

Information

That Time I Got Reincarnated as a Sanrio Slime Fair IN KIDDYLAND

Location: KIDDYLAND (Harajuku, Ikebukuro Sunshine City, Sannomiya)

Running: September 21 ー October 11,2019 

More Information: https://www.kiddyland.co.jp/event/ten-sura/

Kusatsu Onsen's Emerald Green Pudding is a Must-Try After a Dip in the Hot Springs

Kusatsu Onsen is a hot spring resort in Gunma Prefecture that is one of Japan's three principle hot spring locations. The site opened its new Japanese custard dessert (known as 'purin') shop, Kusatsu Onsen Pudding, on August 24, which serves the most incredibly smooth purin you have ever tried, each inspired by the hot springs.

Once you've stepped out of the nice warm hot springs of Kusatsu Onsen you can refresh yourself with a delicious purin packed full of love from the shop which has created a flavour you can only try by travelling to Gunma and going there. Each and every dessert is made fresh in the shop to further elevate its exclusivity as a local speciality.

Kusatsu Onsen Pudding also makes sure to use local and regional ingredients where it can to help support manufacturers and producers. Their purin is also made with a special type of milk sourced from in Gunma known as Haruna milk. The milk is made as delicious as can be by ensuring cows are raised on a healthy natural diet of grass on green pastures in Gunma bathed in plenty of sunlight.

Yuhata Purin

The Yuhata purin is inspired by the hot spring areas where mineral deposits are harvested, its jelly taking on a gorgeous emerald green colour. It's lemon and lime flavoured, the perfect flavour to enjoy when stepping out of the hot water, and one which goes surprisingly well with purin.

Yumomi Purin

The staple purin of the store, this purin is based on yumomi, a method used for cooling the hot water with paddles from which cold water gushes forth. This velvety delight is made with lots of fresh cream and high-quality vanilla beans from Madagascar for added punch.

Furomage

A pun on the word fromage, with furo in Japanese meaning "bath," the Furomage purin uses a rich cream cheese base which has a seriously smooth texture. It's topped off with strawberry jelly for the perfect combination, packing a perfect balance between sweet and sour.

Yuhata Soft (Milk/Yuhata/Mixed)

Choose from the Yuhata soft serve ice cream which is ramune flavoured and inspired by the flowing water of the hot springs or the Haruna milk-mixed vanilla flavoured Milk soft serve. If you can't pick, then choose mixed for a bit of both. A satisfyingly refreshing pick for when you're done in the hot springs.

The shop has plans to sell purin made using bamboo steamers in the near future, so you're pudding can be steamed like yourself after a dip in the water! The wooden spoons used to eat the desserts are also made in the image of the paddles used in yumomi too.

Six Scrumptious and Satisfying Sodas in Kyoto You Have To Try

At MOSHI MOSHI NIPPON, we have introduced a lot of kawaii bubble tea drinks you can in enjoy in Kyoto. However, we have much more to offer you than just bubble tea news! Today we have summarised the top soda drinks you can enjoy in Kyoto which both look and taste amazing. With the help of kyoto cafe life tiara 's phenomenal photos, we will be introducing you our top six picks.

SHIN-SETSU /Nakagyō-ku

Blood Orange (left)  Blue Curaçao (right): ¥690

With a variety of 24 colourful cream sodas on the menu, this café offers a rainbow of flavours to enjoy. Your aesthetic soda is best enjoyed within the the picturesque American-style interior of the café, which is filled with antiques and cute pink decorations.

▼SHIN-SETSU

Address: 277 Enpukujimaecho, Nakagyo Ward, Kyoto

Opening Hours:

Weekdays: 12:00-19:00(L.O)

Saturdays 13:00-19:00(L.O)

Sundays 12:00-19:00(L.O)

No fixed holidays

Official Instagram: @shinsetsu.kyoto

Rhône(ローヌ)

On top of the refreshing blue ocean of soda floats a scoop of ice cream ー what a nostalgic image. The bright red cherry accents the flavour. Rhône serves not only delicious sodas but also homemade pudding and many other delicious desserts which are sure to leave your stomach satisfied. 

 

▼Rhône

Address: 645-1, Sanjoinokumacho, 

Nakagyo Ward, Kyoto

Opening Hours: 12:00-22:00

Closed: Wednesdays and Thursdays

Kissa Zou (喫茶ゾウ)

After becoming a big hit in Nagoya, Kissa Zou opened a new branch in Kyoto earlier this year in April. An adorable elephant (zou) can be seen riding the very top of your scrumptious soda. It is just too cute to eat!

▼ Kizza Zou 

Address:440-3 Santeicho, Kamigyo Ward, Kyoto,

Opening Hours: 9:00-18:00(L.O 17:00)

No fixed holidays

NOTTA CAFE

Cream Soda with Oiri Sweets (left) :  ¥600 Custard Pudding (right): ¥500

NOTTA CAFE's cream sodas have decorated the front pages of magazines before. A large crowd of oiri (Japanese-style round sweets) of a variety of colours can be seen huddled together riding the ice cream float on top of this cream soda. This ice cream soda is one of a kind and full of a variety of textures and flavours so you must try it.

▼NOTTA CAFE

Address: 37 Saiinkitayakakecho, Ukyo Ward, Kyoto

Opening Hours: 11:30-20:00 (Wednesdays: 11:30-21:00)

Closed: Mondays (additional irregular holidays)

Kissa Soirée (喫茶ソワレ)

Blue Sky Cream Soda (left) Strawberry Cream Soda (right): ¥700 each

This soda is topped with vanilla ice cream and a sakuranbo cherry. When the ice cream mixes with the soda, it becomes creamy. The interesting interior of this café is the perfect place to enjoy your luxurious sparkly cream soda.

▼Kissa Soirée

Address: 95, Nishikiyamachidori Shijo Agaru Shincho, Shimogyo-ku, Kyoto

Opening Hours

1st floor: 13:00-19:00 (L.O.18:00)

2nd floor: 14:00-19:30 (L.O.18:45)

Closed:Mondays

Maeda Coffee (前田珈琲)

This butterfly pea herb tea has minty aroma and a refreshing taste.  When you mix it, it gradually turns pink so you can enjoy the flavour as well as the changing appearance of your drink.

▼Maeda Coffee

Address:  236 Takoyakushi Dori Karasuma Nishi Iru Hashibenkeicho, Nakagyo- ku, Kyoto

Opening Hours: 7:00-19:00

Open all year round.

If you are ever in Kyoto, make sure to check out these cafés. If you are looking for more inspiration, look no further than kyoto cafe life tiara's Instagram, which is full of delicious desserts in the Kansai region.

Text and photos: @happy_pinkrose_tiara

Tokyo Station's Christmas Cakes Are a Must-Buy Present This Holiday Season

Two of Tokyo Station's shopping areas, GRANSTA and GRANSTA MARUNOUCHI―which are accessible inside the ticket gates and outside the ticket gates respectively―are set to hold the GRANSTA Christmas Fair from November 5 to December 25.

GRANSTA x Tokyo Staion Hotel

The main GRANSTA shopping area is joining hands with Tokyo Station Hotel for the very first time to release a line of hotel-original Christmas cakes.

Noel – ¥6,200 (Tax Included) @ Tokyo Station Hotel (*10 servings per day)

This pine tree stump chestnut cake was originally sold to support the reconstruction work of the Tokyo Station Marunouchi Building which was held until 2012. Topping the chestnut sweet potato base is a mix of chestnut mousse and coffee cream. This is topped with two types of chestnut pastes in a spiral shape to create the tree rings.

Bûche Chocolat Vanille – ¥5,500 (Tax Included) @ Tokyo Station Hotel (*10 servings per day)

The Bûche Chocolat Vanille is an exquisite yule log made with melt-in-the-mouth chocolate mousse and vanilla cream inside which hides sweet and sour, kirsch-soaked cherries and sauteed pears. The top of the log is temptingly lined with even more cherries to give it both that rich look and even richer taste.

Tokyo Station Marunouchi Building Cake Designs

GRANSTA will also sell cakes inspired by Tokyo Station. As well as the ones shown here, there are ones based on the bullet trains and more.

Station Building Fruit Cake – ¥4,320 (Tax Included) @ Colombin (*only 100 available)

Exclusive to GRANSTA comes this special Christmas fruit cake based on the station building. It would make great gift to bring to the Christmas party.

Cupola de Tokyo – ¥3,780 (Tax Included) @ Caffarel (*only 50 available / *design still a WIP so may differ from the photo)

This colourful Christmas cake draws inspiration from the gorgeous interior designs of the north and south domes of the Tokyo Station Marunouchi Building.

Suica Penguin Cakes

The adorable Suica Penguin is the mascot of Suica contactless smart cards used at train stations.

Suica Penguin Cake – ¥5,400 (Tax Included) @ Dalloyau (*only 100 available)

The main Suica Penguin cake is a combination of chocolate mousse and a cream made from tonka beans. This cute cake is sure to bring joy to any child this Christmas♡

Suica Penguin Chocolate Raspberry – ¥490 (Tax Included) @ Fairycake Fair (*30 servings per day)

Fairycake Fair has whipped up a chocolate cream-topped cupcake filled with raspberry jam. This one is for those who want something a bit smaller than a ginormous cake!

There are lots more cakes to look forward to, including ones in very limited quantities. If you're in Japan this Christmas season, be sure to pay a visit to GRANSTA and GRANSTA MARUNOUCHI in Tokyo Station.

©Chiharu Sakazaki / JR East / DENTSU Suica by JR East Suica

Information

GRANSTA

Address: JR East Tokyo Station Building Floors B1F & 1F (Inside Ticket Gates), 1-9-1 Marunouchi, Chiyoda Ward, Tokyo

Opening Hours: 8:00-22:00 (Until 21:00 on Sundays)

*Opening hours differ for select shops in GRANSTA

*The GRANSTA New Area opening hours are from 9:00-22:00(Until 21:00 on Sundays)

GRANSTA MARUNOUCHI

Address: JR East Tokyo Station Building Floors B1F (Inside Ticket Gates), 1-9-1 Marunouchi, Chiyoda Ward, Tokyo

Opening Hours: 10:00-22:00 (Until 21:00 on Sundays)

*Opening hours differ for select shops in GRANSTA MARUNOUCHI

GRANSTA Official Website (Japanese): https://www.tokyoinfo.com/shop/mall/gransta/

PEANUTS Café and PEANUTS DINER to run Nostalgic Flying Ace Fair

The PEANUTS Cafe and PEANUTS DINER located in Nakameguro, Yokohama and Kobe will be holding a nostalgic Snoopy Flying Ace Fair from September 4th at all branches.

The first time this fair was held, Snoopy dressed as an Astronaut. As this is the second time the fair will be held, Snoopy will be present at all PEANUTS Cafes and PEANUTS DINERs in a different costume. This time, his costume is themed around the series Flying Ace. Pilot Snoopy will be soaring into the scene fully equipped in his Flying Ace gear, steering his red doghouse to battle his rival the Red Baron as he did in those nostalgic daydreams. 

During the fair period, there will be a whole new menu of drinks and original merchandise themed around Snoopy's classic look where he is wearing his Flying Ace aviator hat and red scarf.

Flying Ace Green Tea Latte: ¥700 before tax (eat in) Comes with a limited original drinks coaster

Take out: ¥600 (after tax) 

The colour of the green tea takes on the image of Snoopy's green helmet. The sweetness and bitterness of the flavours perfectly balance out. The strawberry syrup adds a tangy accent of flavour. The vibrant colour creates the imagery of Snoopy's red scarf fluttering in the breeze. The drink is topped with vanilla ice cream and whipped cream and is studded with cocoa cookie bullets penetrating through its deliciously creamy surface. If you love sweet drinks, then come taste the flavour of Snoopy's adventurous daydream.

* The limited original coaster is only given to those who order to eat in.

* As there are a limited number of these coasters, there is a possibility that they will run out before the end of the fair period.

Original Flying Ace Eco Tote Bag (green/orange):¥1,500 (before tax)

The PEANUTS Cafe in Meguro has also released a limited edition Flying Ace version of their popular Original Eco Tote Bag. This bag is available in the two fair colours: green and orange. This A4-sized bag is the perfect size for multiple uses. It can be folded and stored inside your main bag as a sub bag or even used as your main bag.

If you are a Snoopy fan, make sure to stop by!

© 2019 Peanuts Worldwide LLC

Information

Flying Ace Fair: IT'S A BEAGLE LIFE "HOW'S THIS?

Running: September 4 ー November 4, 2019

Running at: PEANUTS Cafe Nakameguro
Address:2 Chome-16-7 Aobadai, Meguro City, Tokyo

Website: http://www.peanutscafe.jp/

Shibuya's New Tourist Information Center is Open For Business at Night & Offers Airport Bus Service

Tokyu Land Corporation has announced that Shibuya's all-new tourist information center will be named "shibuya-san." Located on the first floor of Shibuya FUKURAS, the tourist information and are center is set to open its doors to the public this December.

Tourist Information: Where you can become a Shibuya local

The tourist information section of the center is staffed by people from countries around the world, from Europe to Asia, most of which are non-Japanese students studying abroad. They are able to offer detailed tourist and sightseeing information for Shibuya from the perspective of a "foreigner in Japan."

The center also does away with the ordinary set-up of most tourist information centers in which you speak to someone over the counter. Instead, tourists entering shibuya-san will be greeted directly by staff and talk to them side by side.

They also offer English guide books with a map produced by Time Out Tokyo. Time Out is a city guide service published in 108 countries around the world in 39 languages.

Art Center: Where art brings Shibuya and the world together

shibuya-san will be the first tourist information center in Japan to have its own art gallery. Being located right in front of Shibuya Station means that people visiting from around the world will be exposed to Shibuya's culture through art. Focused on "Travel, City & People," the art gallery will offer not only exhibitions and performances, but also events in which tourists can participate, as well as opportunities to talk directly with artists.

Open Late: Shibuya's nightlife propelled with the center's night hours

Almost all tourist information centers close in the late afternoon/early evening, but not shibuya-san. Shibuya's nightlife is a huge part of the city's culture, and so to make it more accessible to tourists, shibuya-san will be open until 11:00pm, offering helpful information and suggestions for getting around and enjoying yourself after-hours.

shibuya-san even has its own drinks counter where alcohol is served in the evenings. Events will be held there periodically where you can meet and talk with people.

Limousine Buses: Haneda Airport and Narita Airport

The bus terminal in front of the tourist center offers regular buses and will soon offer airport limousine buses from Haneda and Narita Airport. They will serve to create a new doorstep to Shibuya at Shibuya Station's west exit for tourists visiting Shibuya. They will begin running in early December.

Whether you're visiting Shibuya for the first time or are a returning guest, find out all there is to know about the area when shibuya-san opens this December.

Information

shibuya-san tourist information & art center

Address: 1-2-3 Dogenzaka, Shibuya, Tokyo

Services: Tourist Information Center / Baggage Storage & Delivery / Airport Limousine Bus Tickets & Service / Foreign Money Exchange / Shibuya Experience Program / Drinks Bar / Art Center / Events

Business Hours: 10:00-23:00 (*Select services will run at varying times)

Grand Opening: December 2019 (subject to change)

Official Website: https://shibuyasan.jp

*The website is currently a teaser site which opened on August 28, 2019. The full website will go live in the coming months.