Character cafés are an exciting experience in Japan which sees a café collaborate with well-known anime series, game series and various franchises by decorating the café interior with designs and illustrations based on them and meals and drinks inspired by them.
There's plenty of cute collaborations happening for the month of October, so let's take a look!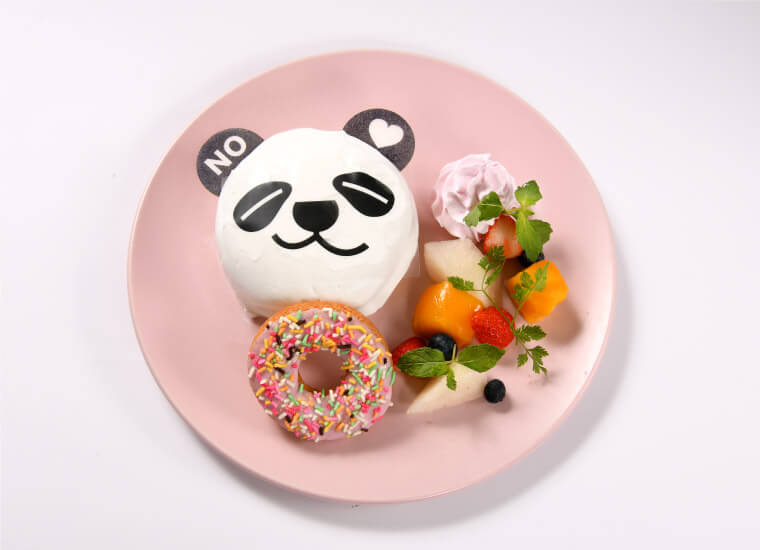 2PM Members x ZooPM (August 31 – October 8)
ZooPM Café, which was first opened in 2016 for a limited time, has gotten a revamp has reopened. Each dish on the menu is inspired by the ZooPM characters such as the Pan. K half-cooked pancakes,  Pi Young cheese curry, emperor penguin and more, as well as a range of ZooPM drinks. You must book in advance and spaces are available on a first-come, first-served basis so if you're interested be sure to get in there quick.
Full Details: https://www.moshimoshi-nippon.jp/123052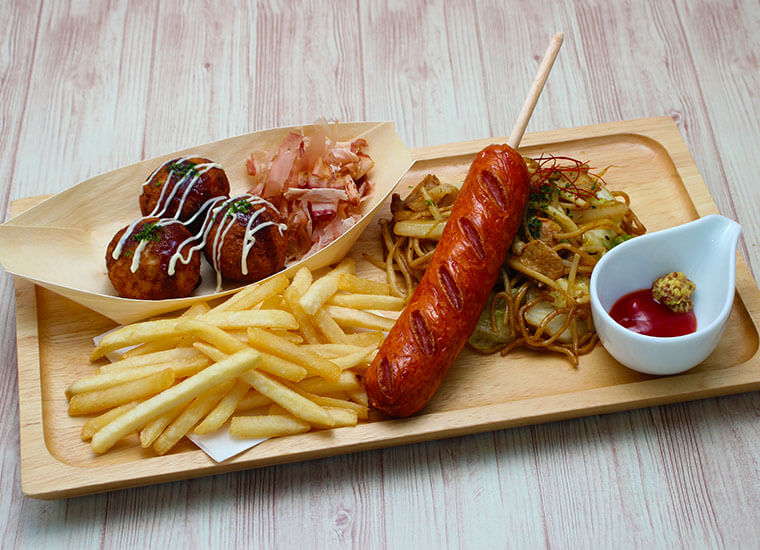 Grand Blue x 46 Shokudo (September 3 – October 8)
46 Shokudo has joined hands with popular anime series Grand Blue is teaming up with to open a collaborative café called Grand Blue Shokudo which is open until October 8. The theme of the café is 'a house by the sea.' The menu is packed with themed food and meals including Food Stall Snacks, Ramen, Nanaka & Chisa's Sisterly Curry, Kebako's Keba Keba Waffle, and more. Enjoy the last summer of Japan's Heisei Period with the members of Grand Blue!
Full Details: https://www.moshimoshi-nippon.jp/125006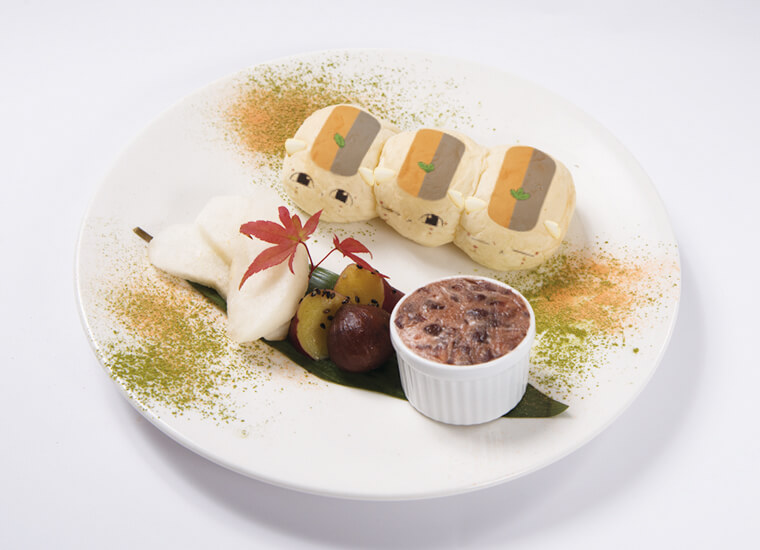 Natsume's Book of Friends: Tied to the Temporal World x BOX CAFE&SPACE (September 14 – October 14)
To celebrate the release of the Natsume's Book of Friends movie on September 29, two themed cafes will open in Tokyo and Saitama as well as a character café booth at the Kyoto International Manga & Anime Fair 2018. They will serve a variety of themed dishes tied to autumn as well as merchandise with an autumn-time theme. Those who book at the Tokyo café in advance will receive one of four randomly selected original stickers pictured above. The menu items will differ at all three cafés, so be sure to try them all!
Full Details: https://www.moshimoshi-nippon.jp/125852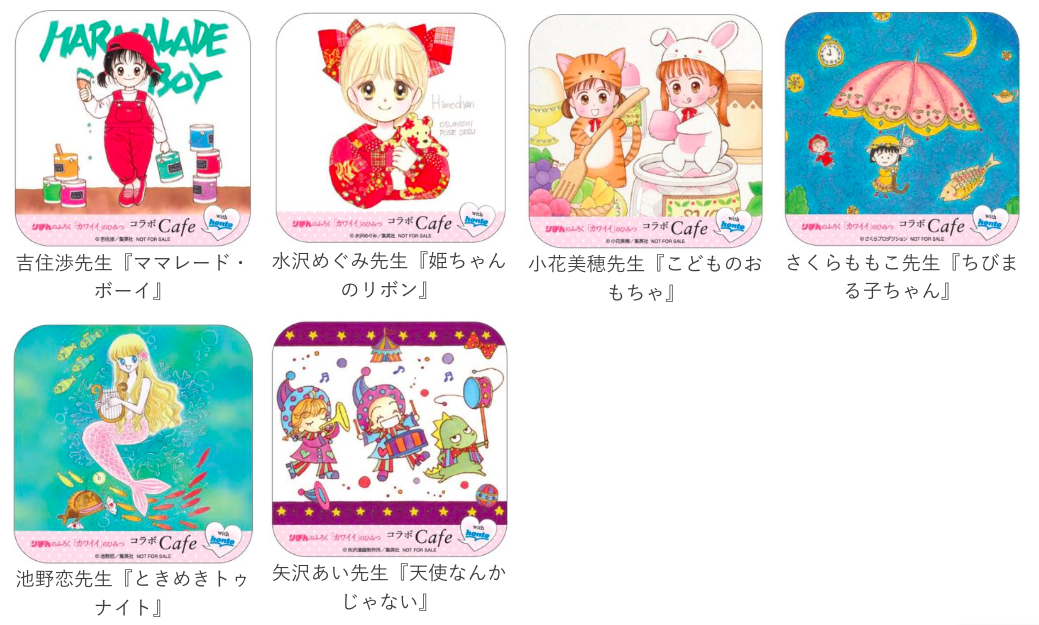 The Secret of Kawaii Ribbon Furoku x DNP Plaza (October 3 – October 22)
Japanese bookstore 'honto' is teaming up with DNP Plaza in Ichigaya, Tokyo to open a collaborative cafe themed on the shojo manga magazine Ribon and the free gifts included with the magazine called furoku. Customers can enjoy latte art with the familiar Ribon Mascot Comics mark illustrated by Ai Yazawa and can get their hands on coasters with designs from 6 popular authors including Momoko Sakura (Chibi Maruko-chan).
Full Details: https://www.moshimoshi-nippon.jp/131026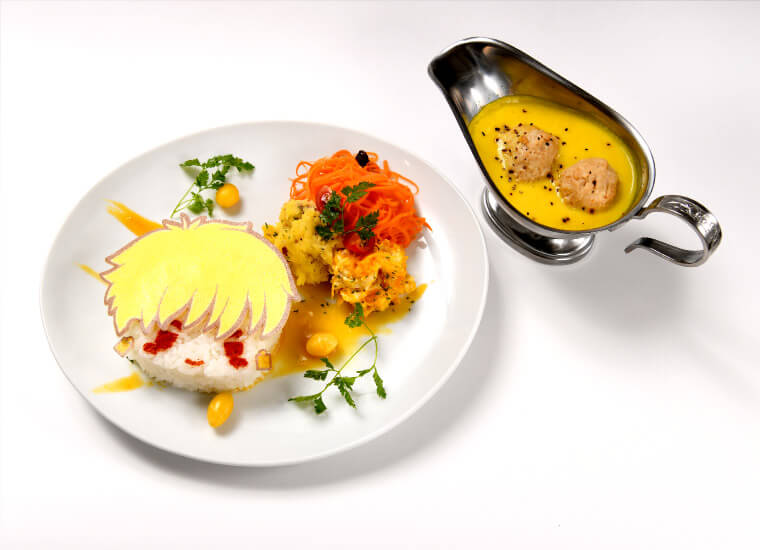 Fate/Grand Order x Sanrio (September 20 – October 28)
Sanrio are collaborating once more with the hugely popular online free-to-play RPG mobile game Fate/Grand Order―which is based on Type-Moon's Fate/stay night franchise―to open three themed cafés. They will open in Tokyo and Osaka alongside Sendai for the first time with newly drawn Heroic Spirits. All the food, drinks and merchandise available at the cafés are inspired by the Servants of Fate/Grand Order who have been drawn with cute designs. Enjoy a Fate experience you can't get anywhere else.
Full Details: https://www.moshimoshi-nippon.jp/123977
The Pokémon Cafe x Limited Edition Autumn Menu (September 8 – October 31)
The Pokémon Cafe in Nihonbashi released a new menu for autumn which is being served until October 31. The cute menu is inspired by different Pokémon including Gastly's Menchi Katsu Burger, Tangela's Halloween Mont Blanc, Golbat's Poisonous Float Drink and more. The cafe are serving their regular grand menu too, so whether it's your first time or you're a regular you're sure to have a lot of fun!
Full Details: https://www.moshimoshi-nippon.jp/126707
Shouta Aoi × Little Twin Stars Café (September 12 – November 4)
The collaboration between Japanese voice actress Shouta Aoi and the Sanrio mascots Kiki and Lala, aka the Little Twin Stars, was so popular in Omotesando that they've teamed up once more to bring people the new Shouta Aoi×Little Twin Stars Café ~Halloween Party~ event. As well as serving the much praised collaborative themed food from last time, there will be a new range of Halloween themed food too, as well as merchandise, all with cute illustrations and designs for a fun Halloween. The cute line-up of Halloween merchandise features rare designs you won't find anywhere else, so don't miss out!
Full Details: https://www.moshimoshi-nippon.jp/126272
Star-Myu x Gakuensai (October 31 – November 27) *Dates depend on branch
Two cafés based on the anime series Star-Myu will open in Tokyo (October 31-November 27) and Osaka (November 2-November 27) with the theme of a school festival. The café menu will features dishes inspired by the characters from the show. You can even order the legendary yakisoba nisuto from the series. There's merchandise to get your hands on too, and the café interior will be decked out with school festival decorations to you can feel part of the festive fun. Don't forget that reservations are required to enter the café!
Full Details: https://www.moshimoshi-nippon.jp/128485
Gudetama x Pompompurin (September 5 – November 30)
Gudetama and Pompompurin are two popular characters from Sanrio who have joined hands at the Pompompurin Cafe in Yokohama. Four cute menu items are available to choose from, all celebrating the 5th anniversary of Gudetama, the theme of which is space.
Full Details: https://www.moshimoshi-nippon.jp/125739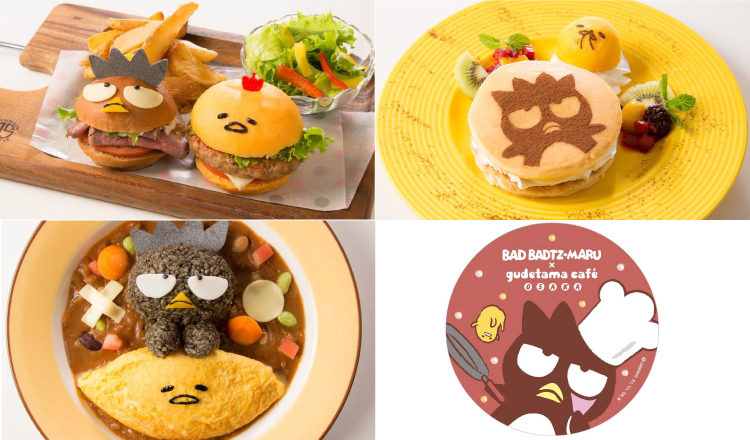 Badtz-Maru x Gudetama Cafe (October 1 – November 30)
The Gudetama Cafe in Osaka, located in the HEP FIVE shopping center just a 3-minute walk from Hankyu Umeda Station, has teamed up with the Sanrio character Badtz-Maru in a new collaborative menu. There are 4 cute dishes to choose from as well as novelties with original designs.
Full Details: https://www.moshimoshi-nippon.jp/129977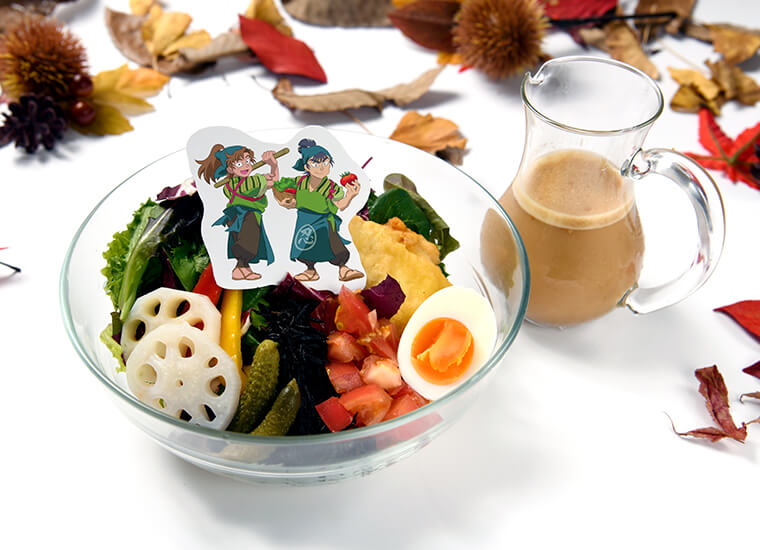 Nintama Rantaro x Chaya (October 12 – December 2) *Dates depend on branch
Two cafés based on the popular TV anime series Nintama Rantaro are opening in Osaka and Tokyo for a limited time. The Osaka café will open at 'contact' in Shinsaibashi from October 12 and the Tokyo café will open at 'Omotesando Box Cafe&Space' from October 25. The menu includes udon, hitsumabushi, hamburgers, parfaits, a matcha latte and more, all themed on the characters Rintaro, Kirimaru and Shinbei from the show who are told that to become fully-fledged ninja they must be able to cook.
Full Details: https://www.moshimoshi-nippon.jp/130902
The Very Hungry Caterpillar x J.S. PANCAKE CAFE (October 3 – January 31)
Japanese pancake shop J.S. PANCAKE CAFE has begun its collaboration with the internationally beloved picture book The Very Hungry Caterpillar by Eric Carle at 12 of its J.S.PANCAKE CAFE branches and 1 of its J.S. FOODIES branches. The cafés will run for four months from October 2018 to January 2019 during sweet pancakes will be served depicting that will depict the story of the caterpillar's growth.  and tale of the caterpillar. For the first month, they are serving French toast style pancakes that represents the sun on the morning that the caterpillar was born. Under the gleaming smile of the sun sits a bed of colourful fruits, all of which serves as the beginning scene to the caterpillars growth. Don't miss this chance to immersive yourself in the vivid world of the tale!
Full Details: https://www.moshimoshi-nippon.jp/129909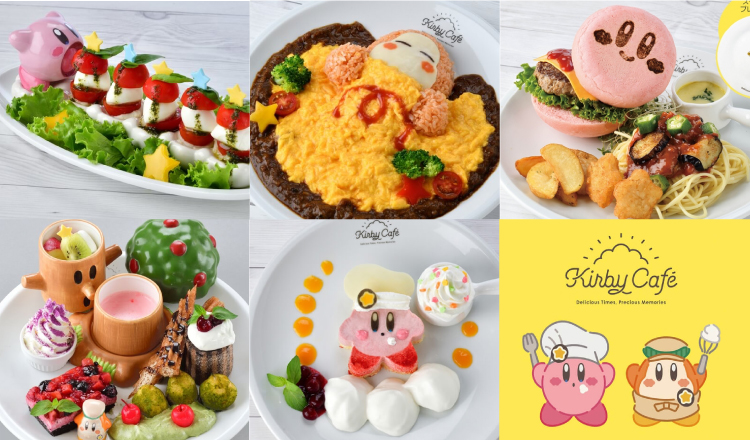 Kirby x Tokyo Solamachi (September 27 – February 17)
Based on the popular Kirby game franchise, the Kirby Café is offering up a range of delicious themed food including 'Kirby's Inhaled Caprese' (which best be eaten quick before Kirby himself inhales it!), 'Waddle Dee's Afternoon Nap Omurice' which speaks for itself, and more, including drinks and dessert. The menu is one for both kids and adults to enjoy. But don't forget – you need to book in advance to enter!
Full Details: https://www.moshimoshi-nippon.jp/129077
Did you enjoy this list? Let us know which café you want to visit the most!