PLUSTOKYO™️ is a new facility opening in Ginza on November 27, 2018. It will be home to two floors: the 990m² lounge floor themed to look like a hotel lobby, and the 595m² rooftop that lets has you feeling like you're at a resort despite being in the middle of Tokyo.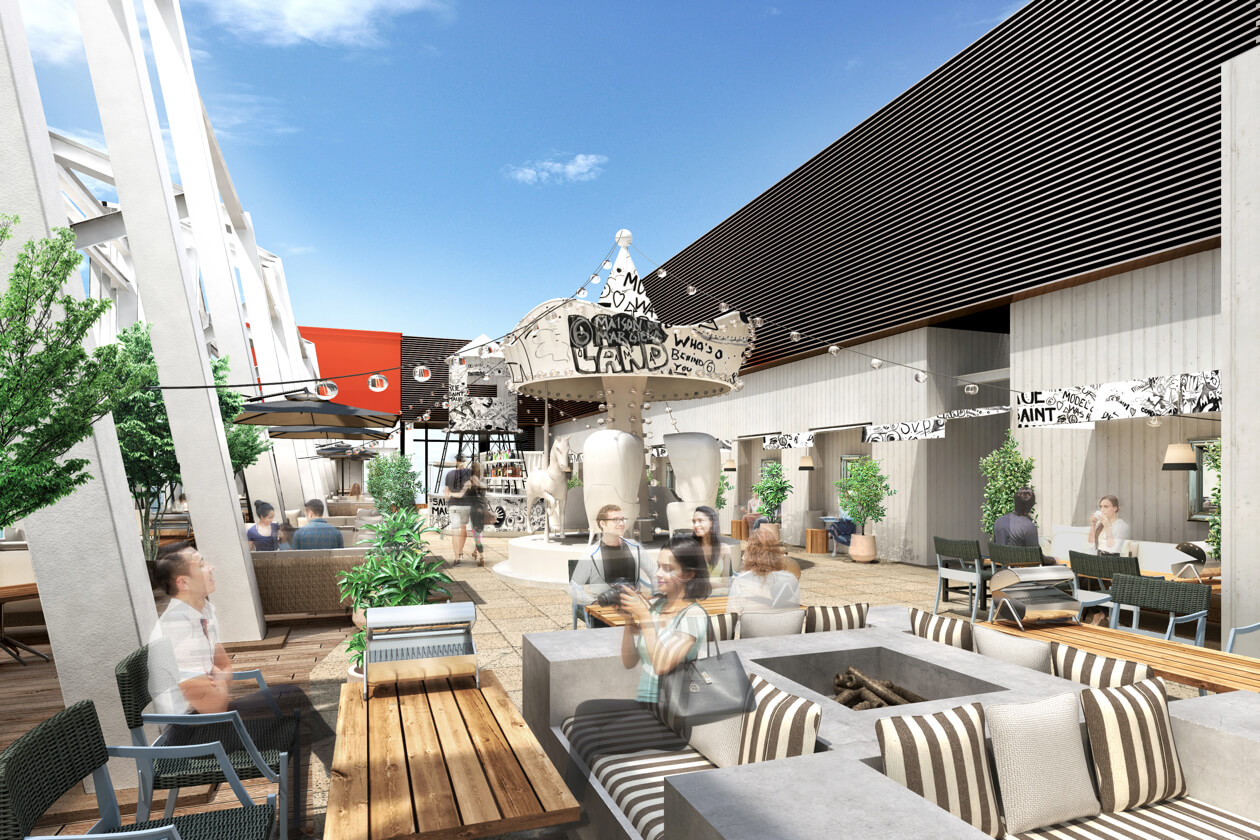 PLUSTOKYO™️ will be one of the city's biggest rooftop music lounges, located on the twelfth floor of the Kirarito Ginza shopping complex. It will fuse music with art, food, workshops and parties.
The sound system uses 'Pioneer Professional Audio.' The floor will have 48 speakers for live performances by DJs and recognised artists from both in Japan and overseas.
Art by up-and-coming artists and painters will decorate the room, and there will even be the popular 'Mixology Salon' bar where you can enjoy the latest trends in cocktail culture. Food and drink made in collaboration with famous restaurants will also be served.
There's something for everyone at PLUSTOKYO™️. Whether it's the club area, cafe/bar or gallery, if you're a music lover you're sure to enjoy this new way of having fun.
Information
PLUSTOKYO™️
Address: Kirarito Ginza 12F/Rooftop
Website: plustyo.com/comingsoon
*Minors are not permitted during club opening hours. ID checks will be carried out so please be ready to present a form of ID (driver's license, passport, juki card, alien registration card)