Soar All Over The World With DisneySea's Brand New Attraction Soaring: Fantastic Flight
Tokyo DisneySea will open their new attraction Soaring: Fantastic Flight on July 23. This ride is an immensely popular attraction at theme parks around the world. DisneySea has created a new adaptation of this ride, offering a brand new and original experience to visitors.
Model Saki Shibata from MOSHI MOSHI NIPPON Editorial Department headed to DisneySea with model Kanako for an exclusive opportunity to experience this attraction before it opens to the rest of the public!
Climb up the stairs next to the Mediterranean Harbor and the attraction will lie right before your eyes.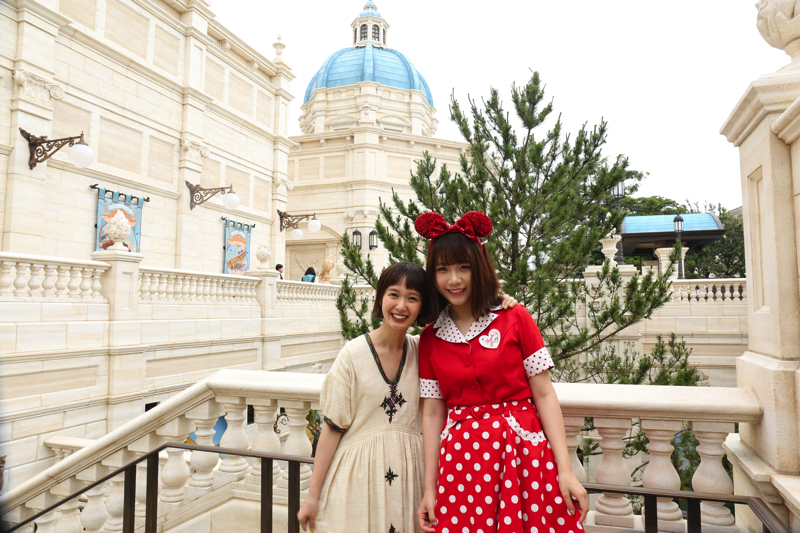 Before you enter the building, you will notice that there are lots of photo spots outside. 
You will also spot Camellia Falco; a keen flyer who became the first woman to be accepted in the Society of Explorers and Adventurers in 1851.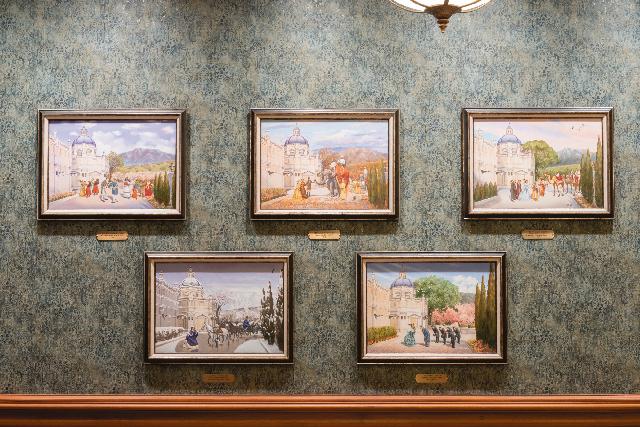 The Museum of Fantastic Flight located in the Mediterranean Harbor is celebrating Camellia Falco's innovation in the field of aviation by holding a special commemorative exhibition dedicated to her and her research. 
The final room of the museum is a gallery filled with Camellia's outstanding achievements.
Finally, it was time to climb aboard the invention of Camellia and her colleagues; an aircraft called the Dream Flyer.
The Dream Flyer was a magnificent trip. We soared through the sky, through the nature and around famous places of the world.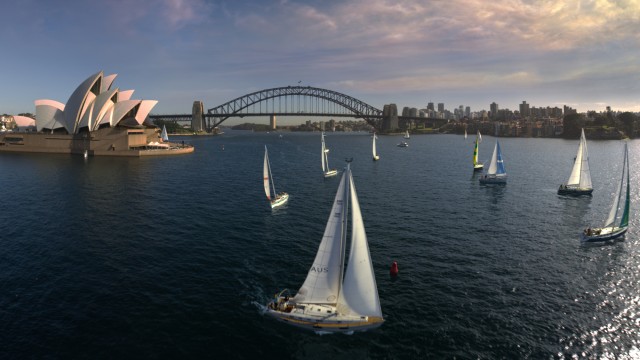 We were propelled from one place to another, experiencing a range of new atmospheres and surroundings in so many ways. At each location, we felt the wind and temperature of each country on our skin and could even smell a mix of intriguing smells unique to each location. 
The final destination we arrived at was our most favourite… 
This DisneySea original attraction is overflowing with imagination. It was like flying through an imaginary world. You absolutely must check it out.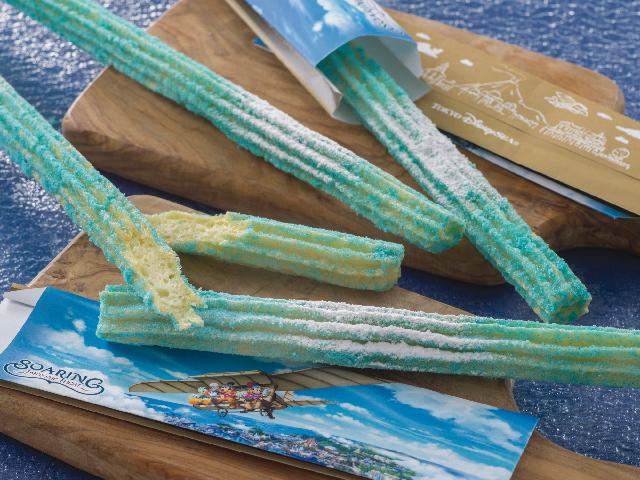 Fantastic Flight Churros (Pineapple): ¥400
Fantastic Flight Drink (Lychee Bubble Tea): ¥450
To celebrate the opening of the new attraction, new Fantastic Flight-themed merchandise and foods have been released. Zambini Brothers' Ristorante is even selling pineapple flavoured churros and bubble tea. Just looking at the blue sky colour of these delicious treats will leave you feeling refreshed.
Postcard: ¥200 
Origami Notebook: ¥400
Socks (22 ー 25cm/ 25 ー 27cm): ¥700
Please check out the full goods range!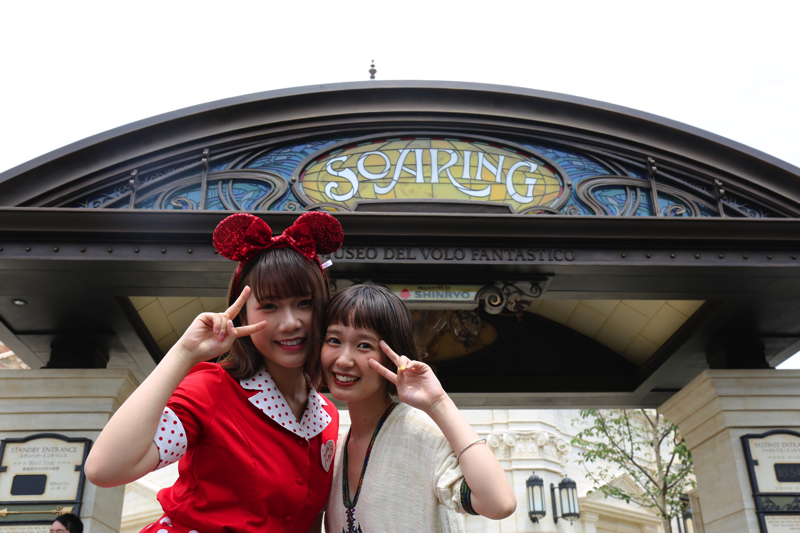 It has been quite a while since DisneySea has opened a new attraction, so the park is booming with excitement in anticipation for its grand opening to the public! Climb aboard the Soaring: Fantastic Flight ride and embark on a worldwide adventure! 
©Disney
RECOMMENDED ENTRIES
Tokyo Disney Resort at Night is a Must-Experience With Chill Shows & Events

Tokyo Disney Resort's® summer events have officially begun. There are plenty of exciting events to experience during the daytime this summer at Tokyo Disneyland and Tokyo DisneySea, but there are equally as many fun evening events too.

Let's take a closer look at what you can look forward to during summer nights this year at both parks and the Disney Ambassador Hotel.

Oh! Summer Banzai – Flames and water surround the Cinderella Castle

Oh! My Summer is the first stage show to be held at the Cinderella Castle in six years and will offer up a whole new kind of summer evening entertainment at Tokyo Disneyland. It will feature the impressive use of flames and drenching sprays of water to entertain the park guests.


A colourful jungle background will provide the setting for the show with Donald Duck as the main character who will be joined by Mickey, Minnie and other members of the Disney cast.

Together with the thundering music, thrilling dancing and refreshing water sprays, guests can look forward to a fiery show that in fact serves to cool them down from the summer heat.

If you're looking to cool down during the day then be sure to check out the Pirates of the Caribbean themed Pirates Summer Battle and Zootopia themed Judy and Nick's Jumpin' Splash events too to get sprayed with cold water.

Oh! Summer Banzai

Location: Castle Forecourt, Tokyo Disneyland

Performance Time: 20-minutes (Twice a day)

Event Page: https://www.tokyodisneyresort.jp/en/tdl/show/detail/938/

Barnacle Bill's – Chill out with beer and sausages at DisneySea

The blackcurrant beer cocktail and cheese-filled bone sausage set sold at Barnacle Bill's in American Waterfront is a must-try. The beer is super refreshing accompaniment for the hot weather and goes perfectly with the sausages.

 

Barnacle Bill's

Location: American Waterfront, Tokyo DisneySea

Running: July 8, 2019 – September 1, 2019

Official Webpage: https://www.tokyodisneyresort.jp/en/tds/restaurant/detail/430/

Empire Grill – A full course meal at Disney Ambassador Hotel

As part of the Tokyo Disneyland event Donald's Hot Jungle Summer, the Disney Ambassador Hotel is serving a special dinner course.

The course includes an assortment of ethnic flavours with beautiful plating. The sweetbreads doused in mango sauce have been made to look like Donald's feet.

For mains you can choose between quail farcie or beef loin. We ordered the latter. The meat is beautifully juicy and tender. It comes with feijoada on the side with chilli beans and vegetables. The crunchy tortillas are so delicious you'll want seconds.

The true standout from this gourmet course however is the dessert which is accompanied by Donald and Daisy Duck! It's a mix of white chocolate mousse topped with fruit and jelly. The hearts on the plate add that extra kawaii flavour to this special dish. It almost seems a waste to eat it… is what we said as we wolfed it down.

We also recommend the special Donald Hot Jungle Summer drink. Its tropical taste and colour makes it the perfect beverage for summer time.

If you order the drink you even get one of these exclusive coasters.

"Donald's Hot Jungle Summer" Empire Grill Dinner

Running: July 8, 2019 – September 1, 2019

Serving: [Dinner] Weekdays 17:30-21:00 / Weekends & Holidays 17:00-21:00 (*2 hours allotted)

Price: ¥10,000

"Donald's Hot Jungle Summer" Special Drink

Running: July 8, 2019 – September 1, 2019

Serving: [Lunch] 11:30-14:00 [Dinner] Weekdays 17:30-21:00 / Weekends & Holidays 17:00-21:00 (*2 hours allotted)

Price: ¥1,300

Official Website: http://www.disneyhotels.jp/en/dah/restaurant/index.html

Tokyo Disneyland's Hot Jungle Summer Event Offers Up Flames, Drenching Water & Delicious Food

Hi, everyone! It's Midori from MMN's editorial team.

Donald Duck is the star of Tokyo Disneyland right now with his Hot Jungle Summer festival that is running right now until September 1. It is packed full of events, limited time food and exclusive goodies all themed around summer.

The limited time food is taking on water and fire motifs with restaurants serving up both cool and refreshing looking items and hot summery items. I paid a visit to the festival together with Kanako so we could try out these seasonal meals and drinks.

Sparkling Drink (Blue Syrup) – ¥380

We headed over to Boiler Room Bites located inside Adventureland and tired out their blue coloured "sparkling drink." Blue syrup is added to the cup inside which chewy pieces of jelly bob up and down in the soda. Its appearance alone is enough to cool you down, it's really pretty!

They sell other sparkling drinks too, including a red coloured one with raspberry syrup and a yellow one with lemon syrup. It's cute and fun for you and your friends to get different coloured ones♡

For an extra ¥350 you can also get this huge yellow souvenir straw with Donald on the front. Simply kawaii♡

Cream Shaved Ice (Tropical Fruits) – ¥550 (Tax Included)

The tropical fruits flavour of Tokyo Disneyland's popular cream shaved ice is available for the festival only. It's a mix of shaved ice and soft serve ice cream.

It's sold at Troubadour Tavern in Fantasyland and comes with huge pieces of pineapple. It's not too sweet and is the perfect refreshment for the hot summer weather.

Special Set: ¥960 (Tax Included)

You can get this special set at the refreshment corner of World Bazaar. It comes with a bright red hot dog topped with cheese and a vegetable sauce packed full of veggies. The sauce is spicy and will whet your appetite!

It also comes with a drink and fries so you're sure to get your lunchtime fill.

Special Set: ¥1,080 (Tax Included)

Camp Woodchuck Kitchen in Westernland is popular for its turkey legs. This mouthwatering set comes with a tasty hamburger seasoned with curry sauce and topped with cheese. Even in the hot summer this one is a must-try. It also comes with fries and a drink.

The restaurant sells a whole load of other bites too like the onigiri burger, waffle sandwiches and more, all ideal for lunch. Sift through the menu and make your choice♡

Mango Milk Soft Serve Ice Cream w/ Raspberry Sauce – ¥400 (Tax Included)

If you want ice cream then you'll want to head to Squeezer's Tropical Juice Bar in Adventureland where they're selling mango and milk flavoured soft serve ice cream drizzled in raspberry sauce. The sweetness of the ice cream and sourness of the raspberry sauce go together really well. It's available for a limited time only so don't miss out!

That goes for everything else listed here, it's all limited-time-only, so if you're in Tokyo this summer then be sure to head on over ASAP!

©Disney

Enjoy Pirate-Themed Food, Cocktails, Desserts And More at DisneySea This Summer

Tokyo DisneySea launched their special event called Disney Pirates Summer which will run until September 1. The event includes the launch of 16 colourful pirate-themed menus. 

We headed straight to Mediterranean restaurant Cafe Portofino to fill ourselves up on the delicious menu. Cafe Portofino is the nearest restaurant to the entrance of DisneySea. Once you find the Mediterranean Harbor, you will find it on the right. 

 Special set: ¥ 1,880 ① Potatoes and Roast Beef Salad ②Linguine topped with Olive and Caper Tomato Sauce and served with Battered Yellowfin Sole Fish ③ Lychee Pudding with Lemon Jelly topped with Mixed Fruit ④ A choice of Soft Drink ⑤ Pay an extra ¥310 for an alcoholic drink. 

I ordered the special set which is surprisingly big but definitely enough to satisfy the hungry pirates, who are always boasting about their enormous appetite. 

I started with the potato and roast beef salad, which was dressed in balsamic vinegar. The taste was so refreshing which is just what you want during the summer. The rosemary-flavoured potatoes were soft and a perfect match with the beetroot.   

The linguine was chewy and springy and the capers produced a mildly tangy flavour. I am not usually a big fan of olives, but these were very delicious. The battered fish was crispy and not oily, which is suitable for children and adults. 

Just looking at the lychee pudding with lemon jelly is enough to make you feel refreshed. It is packed with fruit and takes on the image of a pirate's treasure chest that is full of colourful rubies. This is the perfect way to clean your palate. 

Ordering the special set allows you to choose a soft drink. If you pay an extra ¥310, you can change this drink into an alcoholic drink. 

Sparkling Cocktail ( Rum and Mango Sherbet) On its own: ¥680

This cocktail takes on the image of a pile of pirate treasure. Mango sherbet sits on top of the cocktail like nuggets of precious gold. The base of the cocktail is rum and peach and the refreshing alcoholic flavour of the rum is moderately sweet, spreading instantaneously through your mouth on your first sip. The solid texture of the mango makes the cocktail even more enjoyable, so please mix it thoroughly before devouring. 

The bakery next to Cafe Portofino called Mamma Biscotti's Bakery is selling desserts which come with souvenirs that you can take home with you.

Mango Jelly and Orange Mousse with Souvenir Mug: ¥800

Jelly, mousse and meringue whip is layered in the mug. This refreshing dessert not only looks pretty, but is also made up of a range of fun textures for you to enjoy. 

You can take the souvenir mug back home with you. Its design features Mickey Mouse and friends dressed as pirates. 

Coffee Roll Cake with Souvenir Plate: ¥800

This is the perfect dessert for adults because it is slightly bitter. The layers of sponge, cream and bitter coffee makes for a range of delicious flavours. This plate's design also features Mickey Mouse, who has dressed up as a pirate for the event. This would be perfect to take home with you to remember your trip!

DisneySea is the perfect place to cool down this summer and create many wonderful memories, so please do pay a visit. 

©️Disney

Tokyo DisneySea's Disney Pirates Summer Event Merchandise & Food Pre-Sale Announced

Tokyo DisneySea's®︎ special event "Disney Pirates Summer" will begin next week on July 9.

The event is themed around the internationally beloved Disney film franchise Pirates of the Caribbean and will include a show featuring Captain Jack Sparrow and Captain Barbossa, exclusive merchandise, a themed menu and more.

Today we will look at some of the merchandise and menu items that are set to roll out at the park early on July 8, one day before the event starts.

T-Shirts: ¥2,600 / Wristband: ¥900 / Bandanas (From Left): ¥1,500, ¥1,720, ¥2,500 @ Emporio, Tokyo DisneySea

Pirates Ear Hat: ¥2,000 @ Emporio, Tokyo DisneySea

Fashion Glasses: ¥2,000 @ Emporio, Tokyo DisneySea

Fans of the films can look forward to getting their hands on a "Get Wet" t-shirt as well as a range of dress-up items like the Mickey Mouse ear hat, glasses and more. Blend in with the event by picking up some pirate gear!

Toy: ¥2,000 @ Emporio, Tokyo DisneySea

You can also get your hands on a Mickey Mouse version of the popular game Pop-Up Pirate. Slide the swords into the barrel and try not to make Mickey pop up!

Mug: ¥2,000 @ Emporio, Tokyo DisneySea

Marshmallows: ¥900 @ Valentina's Sweets

Other pirate goods include a tankard, marshmallows packaged in a pirate ship box and more to make your Caribbean experience even more fun.

No pirate can hunt to find treasure without a meal in their belly. Check out some of the items on the special pirate menu whipped up exclusively for Disney Pirates Summer.

Cafe Portofino's Special Set: ¥1,880

Cafe Portofino in Mediterranean Harbor is serving this special set containing potato and roast beef salad linguine with an olive caper tomato sauce topped with a yellowfin sole fritter, lychee pudding and lemon jelly with mixed fruits, and a soft drink of your choice. Lots of food for a great price.

Cafe Portofino's Alcoholic Rum & Mango Sherbet Sparkling Cocktail: ¥680

To refresh and keep you cool on your sail is this alcoholic cocktail which has a rum base is mixed with mango sherbet and peach.

New York Deli's Special Set: ¥1,230

New York Deli in American Waterfront is also serving up a special set: a sandwich containing pork and shrimp in a lemon marinade, French fries, and a soft drink of your choice. Another cool choice for summertime.

New York Deli's Alcoholic Vodka & Orange Jelly Sparkling Cocktail: ¥680

The sandwich at New York Deli goes perfectly with this sparkling cocktail so be sure to give them a try.

Become a pirate this summer and Tokyo DisneySea.

©Disney

3 Must-Try Summertime Bubble Teas at Tokyo Disneyland & DisneySea

Bubble tea continues to be ever popular in Japan this summer, especially at Tokyo Disneyland and Tokyo DisneySea which not only is selling its much-loved classics but a selection of new refreshing beverages too. Let's take a look at three of these drinks new this July that not only enjoyable to drink but fun to look at too.

Coffee Tapioca Latte

The Coffee Tapioca Latte is appearing as part of Tokyo DisneySea's special event Disney Pirates Summer. The colour of this coffee flavoured delight is reminiscent of the Black Pearl from the 2003 Pirates of the Caribbean movie. It's not overly sweet and so is perfect for those who prefer more adult flavours. Enjoy the event with a cup of this pirate brew in hand.

Running: July 8 – September 1, 2019

Price: ¥500

Available: Mamma Biscotti's Bakery, Tokyo DisneySea

Fantastic Flight Drink (Lychee Tapioca)

Inspired by the new Soaring: Fantastic Flight attraction arriving at Tokyo DisneySea on July 23, this drink contains lemon jelly and lychee flavoured chewy tapioca pearls. Lychee flavoured tapioca pearls are for sure a rarity―have you ever seen them?

Running: July 8 – September 1, 2019

Price: ¥450

Available: Zambini Brothers' Ristorante, Tokyo DisneySea

Sparkling Tapioca Tea (Mango & Citrus)

For a limited time only, this refreshing Sparkling Tapioca Tea will be served up at Tokyo Disneyland, a black tea with mango flavoured tapioca and grapefruit jelly. A perfect summertime sip for the hot weather with its refreshing black tea taste and fruity fragrance.

Running: July 8 – September 1, 2019

Price: ¥600

Available: Tomorrowland Terrace, Tokyo Disneyland (Serving at 14:00-17:00 only)

There are plenty of other new bubble tea drinks apart from these ones too, some of which are on sale right now, such as the Tapioca Mango Drink with its foundation of tiny chewy tapioca balls, the subtly sweet Strawberry Tapioca Tea with fresh strawberries pieces in it as well as large-grained tapioca balls, and more.

If you're heading to either park be sure to order a cup of bubble tea!せ

Information

Tokyo Disney Resort

Disney Resort Celebrates Toy Story 4 Release With Exciting Events, Decorations, Food and More!

The brand new movie Toy Story 4 will be released in Japan on July 12 and to celebrate, Tokyo Disney Resort launched the event Funtime with Toy Story 4, which started on June 14 and will run until September 1. 

In the movie, Forky meets Woody and the gang, who have been Bonnie's toys for quite some time now. However, Forky does not think of himself as Bonnie's most precious toy, but rather a used fork that should have been binned a long time ago. As a result, he tries to run away. 

Tokyo Disney Resort is inviting excited Toy Story fans to plunge right into the world of the movie with their immersive event called "Find Forky". 

To escape from Woody and the gang, Forky has run all the way to Tokyo DisneyLand. Woody and friends need your help to rescue him! When you arrive at Tokyo Disneyland, get your hands on a Find Forky map and use the hints around the park to guide you to his whereabouts. 

When you head to the hint locations, you might discover that Forky was just there a moment ago! Where could he be?

If you use the map hints to find Forky, you will also arrive at messages written by Woody and the gang. When you find these messages, make sure to talk to the Toy Story staff at the park and you will receive an original sticker for your discovery.

There is also Toy Story 4 food all around the park. We have already released an article detailing all the irresistible Toy Story 4 food. All the food is very colourful, cute and full of summer vibes. These foods and drinks are perfect to satisfy you on a hot summer's day.

Tokyo Disneyland®

Tokyo DisneySea®

Both Disneyland and DisneySea are full of Toy Story 4 decorations. Both parks feature illustrations of Forky having a fun time playing with Woody and the gang. 

You also cannot miss the special Toy Story 4 goods that have designs of the characters having a blast together. 

The general merchandise shop Emporio even has a beautiful Toy Story 4 popup illustration. I spotted Forky playing hide-and-seek here too!

Here's a product lineup that caught my eye. Look at the Little Green Men wearing a Mickey hat! This sunscreen is essential to protect yourself from sunburn ー an essential Disney item for an intense Disney Resort summer. 

There is also a wide range of sweets on sale so make sure to take your time to decide which you like the best.

As there's quite a bit of time to wait for the movie to be released, come get yourself hyped up at Tokyo Disney Resort. Forky, Woody and the gang are waiting for you. ♪

©Disney

©Disney/Pixar
RELATED ENTRIES
Model Shibata Saki's Trip to Mie Prefecture to Air on BS12 for 2 Consecutive Weeks

On November 18 and November 25, national free broadcasting service BS12 will air 'NEXT TRIP: A Luxury Resort Trip to Ise and Shima.' The host for the excursion will be popular model Shibata Saki (nicknamed Shibasaki), who is a well-known figure to women of all ages.

NEXT TRIP is a new travel program that helps travelers figure out where to go next. The theme of the series is "Where should I go once the world settles down?" From visiting popular city spots to faraway resorts in Japan and abroad, the show aims to introduce people to locations they haven't discovered yet, showcasing what the world has to offer. Those watching should keep a lookout for spectacular scenery, gourmet local food, outdoor activities, and so much more. 

[Part 1] November 18, 2021, 9:00 – 'NEXT TRIP: A Journey to Ise'

In this episode, Saki Shibata travels to Ise, Mie Prefecture, first visiting Ise Shrine to pay her respects. The shrine is one of the holiest and important sites in the Shinto faith and was said to be established in the year 4 BCE. After visiting the Inner Shrine on a bright and sunny morning, Shibata travels to the ancient Okage Yokocho street to find some souvenirs and enjoy a local cafe to enjoy Ise's famous rice cakes and traditional Japanese sweets. For lunch, she visits a very retro western-style building. At the nearby Ise Ninja Kingdom, guests can wear ninja costumes, and Shibata does just that! As the day comes to an end, Shibata opts to stay at a luxurious ryokan, Ikyuu, and highlights the incredible dinner and other services the lodging offers.

Air Date: November 18, 2021 / 9:00-10:00

[Part 2] November 25, 2021, 9:00 – 'NEXT TRIP: A Luxury Resort Trip to Ise and Shima' 

The second part of the trip begins with cycling. Visiting the famous Married Couple Rocks on the coast of Futami, Shibata sets out for Shima. After enjoying the breathtaking view from the 'Mailbox in the Sky' on the Ise-Shima Skyline, she stays at a resort overlooking the Shima coast. Guests are welcome to take a leisurely stroll around the grounds and enjoy a luxury cruise or dinner. The sunset is something Saki Shibata will surely never forget.

 

Air Date: November 25, 2021 / 9:00-10:00

Where do you want to travel in Japan once the world settles down?

First Collection from Fragrance Brand ainou Produced by Four ASOBISYSTEM Talents

ASOBISYSTEM has teamed up with cosmetics company Bijinaru to launch a new fragrance brand ainou. Offering a variety of products, the first collection was produced by models Yuri Suganuma, Saki Shibata, Rinko Murata, and Goto Yutaro. The four were asked to come up with fragrances inspired by their own personal thoughts and feelings. Products will be on sale starting October 20 at PLAZA/MINiPLA locations nationwide and at the ainou online store. 


ainou = i know

 

Scents can evoke memories. 

If we could share our precious memories through scents…

 

The Scent of Memories

ainou

 

1st Collection Producers

Yuri Suganuma

'A clear, sweet, and fresh aroma,' produced by Yuri Suganuma

ainou 0 Fragrance Mist Eau de Toilette

 

With the nickname 'Yuripa,' Suganuma has gained a massive following among young women. She has become a social media influencer and often shares her beauty knowledge online, having obtained certification in cosmetics and skincare. Suganuma has acted as an MC for numerous events, has produced apparel and accessories in the past, and has collaborated with popular brands from Zoff to CA4LA. She recently started her own brand, LOBJECT. 

Saki Shibata

'The happy scent of flowers and grass after the rain,' produced by Saki Shibata

ainou 8 Fragrance Mist Eau de Toilette

 

Nicknamed 'Shibasaki,' she is a model from Aichi Prefecture who is loved by women of all ages. During her time as a fashion model, she has appeared on the cover of popular women's magazine mer for 12 consecutive months and has also appeared in numerous commercials and other mediums. She has also begun selling her clothing and vintage items overseas as part of a broadcast she produces and has collaborated with many other designers and brands. Shibata has traveled all over Japan to help revitalize small towns and has served as a PR ambassador for several outlying islands. 

Rinko Murata

'The unforgettably sweet scent of a bouquet,' produced by Rinko Murata

ainou 23 Fragrance Mist Eau de Toilette

 

Murata has appeared across a wide range of mediums, including in fashion magazines, on the radio, in web and TV advertising, and strutting the catwalk in fashion shows. She writes a popular online column titled 'Curry Tokidoki Rinko Murata,' where she catalogs her hobby of visiting curry shops, as well as 'Pub Patrol,' a series in Tabelog Magazine. Murata is active in product collaborations and has produced a number of popular products using her heightened sense of style. She also is the director of her own brand, idem. 

Goto Yutaro

'A scent that causes you to turn your head,' produced by Goto Yutaro

ainou 66 Fragrance Mist Eau de Toilette

 

Goto Yutaro was born on June 3, 1998, in Hiroshima prefecture. In 2016, he began his career as a vintage clothing store clerk before becoming a model known to the industry as being 'too cute.' He began his acting career in 2017 and has appeared in the popular drama series Trouble of the Blue Vampire and Cherry Magic! Thirty Years of Virginity Can Make You a Wizard?! With a number of films currently in the pipeline, the actor is expected to continue his upward trajectory as a unique talent on screen. The star is currently appearing in the NHK drama series Komi Can't Communicate, as well as in theaters in both It's a Summer Film and Kaguya-Sama: Love is War Final. 

New Balance 996 Model Sneakers to be Redesigned, Relabeled

Since their creation in 1988, the 996-model sneaker has been one of New Balance's most popular models. This month, the 996 will be reborn as the New Balance Standard, with the same comfortable feel and some minor changes to the logo.

In the new campaign, Natsume Mito, Saki Shibata, Fumiko Aoyagi, and Shiho Takechi will be modeling the new shoes, each in a sleek new color. The photos are meant to depict women living their daily lives with positivity, as they did in 1988 and as they do today.

The 996 model sneakers are the third model in the 99X series. Released in 1988 as a running shoe meant to be used on paved surfaces, its comfort and design has made it a best-seller among both men and women.

Will you be grabbing a pair of these updated kicks?

Tokyo Disneyland and Tokyo DisneySea Release Their Own Spotify Music Playlist

Tokyo Disneyland and Tokyo DisneySea launched their first ever music playlists on all major streaming websites on Friday, including on Spotify and Apple Music.

Music from Tokyo Disneyland features everything from famous ballads and show music from the park to Tokyo Disneyland's nostalgic anniversary theme song, a "Ride Through Mix" that has you feeling like you're on the park's attractions, and more. It's a magic-filled Tokyo Disneyland musical fantasy.

Music from Tokyo DisneySea follows the same course as the Tokyo Disneyland playlist, except it also has the theme songs of the park's seven ports. It's packed full of imagination the likes of which you can only experience at Tokyo DisneySea.

New songs are set to be added from both parks each season, so you can feel like you're at Tokyo Disneyland and Tokyo DisneySea from your own home all year round!

Japan Coronavirus: Tokyo Disneyland® and DisneySea® To Close Temporarily Until March 15

Tokyo Disneyland and DisneySea will be temporarily closed until March 15 to reduce the spread of the new coronavirus. Japan's Coronavirus Countermeasures Taskforce has advised that there is a high risk of spreading the infection at large-scale sports and culture events and facilities where large numbers of people travel from across the country and congregate in one area. As many facilities and events in Tokyo are being restricted, postponed and even cancelled over the next two weeks, Tokyo Disneyland and DisneySea announced that both parks will close temporarily from February 29 – March 15, 2020.

The parks plan to reopen on March 16, 2020, however this will be decided following consultation with concerned administrative agencies and will be announced on their official website. If you have already purchased tickets which are valid during the parks' closing dates, please refer to the links below.

Disney Easter 2020: Usapiyo Returns to Tokyo DisneySea® With Cute Food & Drink Line-Up

Tokyo DisneySea's special springtime "Disney Easter" event will begin on March 27, and this year will once again see the arrival of the adorable yellow chick with rabbit ears Usapiyo to deliver a cute and fun Easter to guests in 2020. 

Lots of newborn Usapiyo will stumble their way out of eggs again this year. Since they have just been born, they follow people, copy them, and try their hardest. These cute bunny-chicks will show just how charming they are in the "Tip-Top Easter" entertainment show, where they will captivate the Disney cast.

In line with the arrival of the newborn Usapiyo chicks, a line-up of 19 menu items will be served from March 20, 2020, all of which are Easter themed with motifs like Usapiyo and eggs.

Special Set – ¥1,980 @ Horizon Bay Restaurant

Sparkling Orange Jelly Drink w/Souvenir Cup – ¥950 @ Sebastian's Calypso Kitchen

Head to Horizon Bay Restaurant at Tokyo DisneySea to order the special hamburger set, which has an Usapiyo cheese topping. Feeling thirsty? Then pay a visit to Sebastian's Calypso Kitchen for a refreshing orange jelly drinkーyou even get to keep the cup! The Usapiyo food and beverages available this Disney Easter are almost too cute to eat or drink.

Special Set – ¥1,070 @ Mamma Biscotti's Bakery

Strawberry Mont Blanc w/Souvenir Plate – ¥800 @ Mamma Biscotti's Bakery

If you're wanting something lighter, then order the egg, cheese and roast pork sandwich at Mamma Biscotti's Bakery. You get to take the plate home too.

There's lots of other Usapiyo and Easter treats to discover at this year's Disney Easter at Tokyo DisneySea.

*Please note that this menu line-up is subject to change without notice, and stock is available while supplies last for certain orders

©Disney

Tokyo Disney Resort® Celebrates Toy Story's Hamm With Pig Pink Merchandise

Tokyo Disney Resort is set to show some love to Hamm, everybody's favourite piggy bank from the Disney/Pixar animated film series Toy Story, from February 28 with the arrival of some exclusive Hamm merchandise. This includes fashion items with pink woven into it amongst other accessories and miscellaneous pig picks.

*All Hamm merchandise will be sold from March 2 with the exception of sling bags, which will be sold from March 23.

Dress up with Hamm

Short Sleeve T-Shirt: ¥3,900

T-Shirt: ¥3,900

The unisex t-shirts include one design with a print of Hamm's adorable face, and another more stylish t-shirt with a retro design.

Cap: ¥2,900

Body Bag: ¥2,900

Coins aren't the only thing Hamm can carry for you – with the new body bag, you can entrust your personal belongings to him, like your phone, card, coins, and so on, all while looking stylishly pink.

Pass Case: ¥1,900

Headband: ¥1,700

Other items include a pass case of Hamm's face, as well as a cute pig ear headband. There are lots of other items in the collection too.

Pink life dining

Tumbler: ¥1,100

Plate: ¥1,100

Fill the piggy bank that is your belly with food together with the pink tumbler and plate featuring designs that are actually used at restaurants throughout Tokyo Disneyland and Tokyo DisneySea.

Mini Towel: ¥680

Hand Cream & Lip Balm: ¥2,200

The mini towel, hand cream and lip balm set, and other items are all pocket-size, so you can take them anywhere with you.

This is just a small look at the pink range that's set to beckon spring early. Don't miss out on these exclusive items.

*Product designs and designs are subject to change without notice

*Available while supplies last

*Photos are for illustrative purposes only

©Disney©Disney/Pixar 

Tokyo DisneySea's Pixar Playtime Event Now in Full Swing and Loved by Pixar Movie Fans

You say there's a snake in your boot? That's because Tokyo DisneySea's long-awaited Pixar Playtime is finally here, partner! Running from January 10 to March 19, this special event is a celebrating of all-things Pixar, with appearances from fans' favourite films from Toy Story to Finding Nemo and beyond.

Today, we're taking a small peek into what Pixar fanatics can look forward to. From shows to food and merchandise, this is an event you won't want to miss!

Pixar Playtime

Pixar Playtime is an annual event that plunges guests into the wonderful worlds of Pixar's filmography, giving them a chance to meet and celebrate with some of the most iconic characters in animation history. For Pixar Playtime 2020, Tokyo DisneySea has been decorated like a colourful board game with squares which guests can move along and challenge themselves to the many different objectives written on them. There are many programmes prepared for this year, including the one below.

The "Pixar Playtime Pals" Show

Taking place at Piazza Topolino in Mediterranean Harbor, the Pixar Playtime Pals show invites guests into playing various fun games inspired by the Toy Story, The Incredibles, and Finding Nemo films.

As the games progress, more and more characters begin to appear to raise levels of excitement including those from Ratatouille, Up, Brave, and Inside Out.

It's an exciting time for Pixar fans to interact with lots of their favourite characters.

Decorations Aplenty

Tokyo DisneySea is littered with decorations referencing Pixar's films for the event including the iconic Pixar Ball.

Other things guests will spot is the colourful roulette featuring numerous characters, a game booth based on the Toy Story film series, a plethora of photo spots including the one above of Jack-Jack from The Incrediblesーthe list goes on. There's plenty to be enjoyed at every turn, so be sure to take it all in.

Themed Menu

Special Set – ¥1,980 @ Horizon Bay Restaurant

This special set is inspired by Finding Nemo. The pink mashed potato spread on the hamburger is made to look like coral.

There are also other little motifs, like this fish-shaped carrot which is orange like the titular clownfish himself.

The captivating colours of the lemon roll cake bring to mind Dory swimming through the ocean, while the accompanying pumpkin cream soup is sure to warm you up.

Sparkling Drink (Orange & Strawberry) – ¥450 @ Horizon Bay Restaurant

This orange and strawberry flavoured sparkling drink is inspired by Hank the octopus. It's topped with strawberry flavoured pearls which look like octopus suckers and add a delicious chewy texture to your sipping experience.

Orange & White Chocolate Mousse w/ Souvenir Mug – ¥800 @ Mamma Biscotti's Bakery

This two-layered cup dessert is made from orange and white chocolate mousse. You're sure you recall the famous claw scene from Toy Story as your fork descends onto the custard-flavoured Little Green Man. The dessert comes with a free Toy Story and star design mug.

Blueberry Cheesecake w/ Souvenir Plate – ¥800 @ Mamma Biscotti's Bakery

The fresh smell of blueberry will hit your nose as you munch into this moist cheesecake, topped with strawberry chocolate-coated wheat bran. It also comes with a plate featuring the Pixar Playtime board game design.

Special Merchandise

Mug – ¥'2,300

It wouldn't be a Pixar event without some love for Luxo Jr., the famous lamp that is a symbol of Pixar. The "Playtime" text written on the mug depicts various movies from the animation studio.

Pouch Set – ¥2,100

You're sure to be spoiled for choice when picking which of these pouches to use, but luckily they come as a set, so you get all three. They feature cute designs of the Pixar character cast.

Osenbei – ¥1,100

This set of osenbei rice crackers make for a perfect souvenir. There are five flavours in the set including persimmon seed, sweet & salty, curry, salted, and cheese.

Jump into the wonderful world of Pixar at Tokyo DisneySea's Pixar Playtime Event.

©️Disney

Tokyo DisneySea To Hatch 'Disney Easter' Foods, Events and More This Spring

DisneySea will hold its 78-day fun-filled Disney Easter event from March 27, to June 12, 2020.

Make sure to visit the Mediterranean Harbor for the Tip Top Easter performance where Mickey Mouse and friends will put on an exciting show to celebrate the coming of spring. Look out for the usapiyo – the half bunny half chicks that are born from Easter eggs. 

From March 27 to May 31, 2020, there will be a special programme called CookieAnn's Greeting Drive where Duffy's friend CookieAnn and Mickey Mouse will be seen driving around American Waterfront on the Big City Vehicle.

There will be lots of photo spots with interactive features around Mediterranean Harbor and American Waterfront where you can interact with the adorable uchipiyo – your Easter is bound to be filled with magic. 

There will be 80 new merchandise items featuring Disney friends and usapiyo designs.

Hand Puppet: ¥2,800

Toy Badge: ¥1,900 Each


Cream Sandwich Cake: ¥1,500/ Chocolate Crunch ¥1,700

From usapiyo puppets that cry like a real usapiyo and soft toy badges of hatched usapiyo chicks to a cream sandwich cake decorated with the face of an usapiyo, there are plenty of spring souvenirs that you won't be able to resist.

Tokyo DisneySea will also be celebrating the Easter tradition of Easter egg hunting with the Egg Hunt Tasting menu which includes 15 varieties of Easter-themed foods and drinks. 

Horizon Bay Restaurant Special Set: ¥1,980

Horizon Bay Restaurant will be serving up a special hamburger decorated with an usapiyo-themed cheese slice for mains. The set will include an usapiyo dessert made from colourful marshmallows and raspberry cream that is arranged to look like a bird's nest. 

Horizon Bay Restaurant Special Drink (Orange and Cream): ¥450

Enjoy the gradation of colours in this refreshing orange soft drink. It is topped with chocolate usapiyo ears to add that special spring feeling.

New York Deli Special Set: ¥1,260

At New York Deli, enjoy a fried chicken sandwich drizzled with teriyaki sauce and topped with egg salad. The fried chicken is hugged between two pink buns to represent spring. This special set will provide you with enough energy to carry on your DisneySea adventure. 

Enjoy the vibrant spring scene at Tokyo DisneySea this year.

*All images are representations
©Disney

Tokyo DisneySea Holds Duffy and Friends Heartwarming Days Programme

As Japan braces itself for the cold winter, Tokyo DisneySea launched its heart-warming programme Duffy and Friends Heartwarming Days to run from January 10 to March 19, 2020. The event includes photo spots, cute food, merchandise and a new appearance from Duffy's friend CookieAnn. We headed over to check out the programme and here's our list of recommendations on what to look out for: 

Duffy and Friends Heartwarming Days

CookieAnn loves to cook. Duffy and Friends have gathered at Cape Cod to make a fresh batch of waffles filled with love, especially for all the visitors. This is the perfect spot to take a photo with your friends.

Decorations

Cape Cod is dressed in beautiful Duffy and Friends decorations that are sure to put a smile on your face. You just can't miss this adorable photo spot where Duffy and Friends are making a tower of waffles together. 

There are other photo spots where Duffy and Friends are seen getting ready to hand out waffles to everyone. At Cape Cod Cook-Off, some decorations illustrate the bench full of ingredients. 

From the doors to the greenery surrounding the buildings, Duffy and Friends can be seen frolicking together all over Cape Cod. If you have a spare moment in your busy schedule, make sure to check it out. 

Don't forget to take a picture of Duffy and Friends sat on the bench!

Special Menu

Cape Cod Cook-Off First Prize Set (Comes with souvenir lunch bag): ¥2,280
+Souvenir Tumbler Soft Drink Set: + ¥1,600


There is also a Duffy and Friends Heartwarming Days-limited food menu. The special set includes a hamburger, chips a drink and includes a souvenir lunch bag. Just carrying the adorable pink lunch bag around with you will make you happy. 

Vanilla and Peach Mousse with Souvenir Cup: ¥900


There are two new desserts on the menu. This three-layer dessert consists of vanilla and peach mousse with a final chocolate topping to finish. This refreshing dessert is moderately sweet and will fill you with happiness after the first bite. 

Waffle with Souvenir Plate: ¥900

The waffle is topped with a cloud of whipped cream and garnished with raspberry-flavoured chocolate and a tangy sauce. The sweet sauce and soft waffle is a perfect match.

Special Merchandise

Waffle Maker: ¥4,200

Waking up every morning to the smell of a fresh Duffy pancake might be just what you need to get out of bed every day.

Stuffed Toy: ¥2,100 (Each)

The special merchandise includes Duffy and Friends in special themed costumes, themed souvenir snacks and much more. 

Plain Waffle: ¥2,000

There are so many edible souvenirs. As expected, you can take home a Duffy waffle for your friends back home. The heart shape is just irresistible.

Strawberry Fromage Latte: ¥1,900

 The latte is also very cute. After you finish drinking it, you can use it to store small items too.

Even the Disney Resort Line has transformed into a Duffy and Friends-themed monorail. Each carriage enjoys unique decorations so if you are a fan of Duffy and Friends, you just can't miss having a ride in one. We rode the second carriage which was ShellieMay-themed. From the grab handles to the seats, everything was pink, fluffy and adorable.

Duffy and Friends will keep you warm this winter with their heartwarming merchandise, foods and drinks. Tokyo DisneySea should definitely be on your bucket list if you haven't been already. 

Tokyo DisneySea Announces 'Pixar Playtime' Event For 2020

Tokyo DisneySea has revealed details for its upcoming special event "Pixar Playtime" which is set to plunge guests into the wonderful worlds of Disney/Pixar films from January 10, 2020. Meet your favourite characters at one of the many programs or greeting events set to take place at one of the park's first big events of the New Year.

There are plenty of ways to enjoy yourself at Pixar Playtime, from snapping photos of the colourful Pixar decorations to wearing Pixar character merchandise, tucking into food and drink inspired by the characters of Pixar, and more. Let's take a look.

Decorations

For Pixar Playtime 2020, Tokyo DisneySea will be decorated like a colourful board game, making for plenty of great photo opportunities with friends and family. The floor will be lined with squares like moves on a board game, so why not challenge yourself to the various objectives written on them and try and reach the goal at Water Front Park? There's also a photo service where guests can have photos taken of them from high up as pictured above so it looks like they are pieces in the game.

The park will of course also be littered with decorations referencing Pixar's film catalogue, from Toy Story 4's Forky to the iconic Pixar Ball. Some returning features from last year's event will also make an appearance including interactive photo spots, game booths, and lots more. There's countless ways to enjoy yourself at Pixar Playtime.

Special Merchandise

Feel even more part of the festive fun by picking up some official colourful Pixar Playtime merch.

Available at Emporio: Unisex Jumper – M Size ¥3,900, L Size ¥4,200 / Cap ¥2,900 / Headband ¥1,700 / Smartphone Case ¥2,100 / Lighting Pendant ¥1,900 / Cushion ¥1,900

Red, yellow and blue define the Pixar Playtime goods line-up just like the Pixar Ball. We recommend picking up any of these items like the jumper, headband or smartphone case and snapping some photos in front of one of the many Pixar Balls scattered around the park, or while on the board game squares. Buying your own Pixar Ball cushion is sure to make for a great photos too. Dress up with friends and family and become part of the fun!

Available at Emporio: Sun Visor ¥2,900 / Earmuffs ¥2,400 / Flag ¥600 / Plush Toy ¥2,700 / Jacket ¥5,900 / Shoulder Bag ¥2,500

There's also a new collection of Cars merchandise like a jacket and earmuffs, as well as a sun visor that has Lightning McQueen's eyes on its front. We recommend taking these items to the "Lightning McQueen Victory Lap" entertainment program at American Waterfront and taking some photos while cheering on McQueen!

Special Menu Line-ups

Lots-o'-Huggin' Bear's Cookie Sandwich w/ Souvenir Pouch – ¥1,300 @ Gondolier Snacks

Restaurants around the park will be serving food, drinks and desserts inspired by the Pixar cast, like this cookie sandwich centred on Lots-o'-Huggin' Bear from Toy Story 3. The pink cookies are filled with chewy marshmallows and sweet-smelling strawberry flavoured cream. It even comes with a pouch that looks like the cookie treat itself, so much so you might find yourself wanting to bite into it after trying the real thing.

Sparkling Drink (Mango & Orange) – ¥450 @ Cafe Portofino

Sparkling Drink (Orange & Strawberry) – ¥450 @ Horizon Bay Restaurant

These drinks are also Pixar-inspired. The mango and orange version is based on the colours of Ducky and Bunny from Toy Story 4, while the orange and strawberry beverage is made in the image of the octopus from Finding Nemo.

Pixar Playtime officially begins on January 10, 2020, so make sure you get the chance to visit Tokyo DisneySea next year.

*The special merchandise and menu line-ups will go on sale early from January 9, 2020, one day before the event begins. The products and food are subject to change without notice. Please note that items are subject to selling out.

©Disney ©Disney/Pixar

Tokyo DisneySea's Christmas Food & Drink Feast Will Put You in the Christmas Spirit

Tokyo Disney Resort's most sparkly event of the year, Disney Christmas, is currently taking place at Tokyo Disneyland and Tokyo DisneySea until December 25.

Today, I'll be showcasing the must-buy Christmas food at drink at Tokyo DisneySea this Disney Christmas.

Desserts with souvenirs make the perfect take-home gift

Chocolate & Milk Mousse w/ Souvenir Mug – ¥800 @ Mamma Biscotti's Bakery

This cute chocolate and milk mousse is sure to soothe you, topped with star-shaped chocolate, crunchy nuts, and moist mousse. This sweet treat comes with a mug inspired by the calm night of Christmas which you can take home with you.

Coffee Cream Tart w/ Souvenir Plate – ¥800 @ Mamma Biscotti's Bakery

This one's for the adults: a coffee cream tart with a delightfully subtle bitterness to it. It's not overly sweet, and so can be lapped up without leaving you with that sickly aftertaste. It also comes with a souvenir plate which has the same design as the mug.

Christmas feasts to get you in the holiday season mood

"Select Five" Set – ¥2,080 @ Horizon Bay Restaurant

With this set, you get to pick five items: two from soups, salads and desserts, one entree, rice or bread, and a soft drink. The hamburger is super juicy and delicious with the tomato BBQ sauce!

Enjoy a soy flavoured potato salad, cute Mickey onion soup, reindeer dessert, and more♡

Christmas Cake – ¥1,480 @ Horizon Bay Restaurant

And if we're talking Christmas, we can't forget about the cake! This cake is topped with a Mickey and Minnie cookie, holly shaped chocolate, candy cane-coloured biscuit, and other little Christmas vibe goodies. Perfect for sharing with multiple people.

"Taste of Christmas" Food Programme: Pair drinks with food

In the New York area of American Waterfront they're holding a food programme called "Taste of Christmas" where they pair food with alcoholic and hot alcoholic drinks.

Okonomiyaki Roll – ¥500 / Kirin Beer – ¥620 @ Restaurant Sakura

This rolled okonomiyaki goes amazingly with beer. Its thin chewy wrap is filled with yakisoba noodles and ebi shrimp.

It's finished with a sprinkling of sesame seeds for added accent. A great option if you need something light to eat.

Drinks and snacks to enjoy while waiting in line for attractions

Popcorn w/ Basket – ¥2,400 @ The Gazebo (Popcorn Wagon)

k up some popcorn served in a Christmas present basket decorated with cute illustrations of Mickey and company celebrating Christmas. This is also available at Tokyo Disneyland!

Hot Matcha Milk (Tapioca & Strawberry) – ¥450 @ Hudson River Harvest

Roll up to Hudson River Harvest in Tokyo DisneySea for a cup of this Hot Matcha Milk which has been filled with chewy matcha flavoured tapioca pearls, a texture that's deliciously enjoyable when fused with the faint fragrance of the strawberry. A hot drink is the perfect thing to pass the time waiting in line.

There's lots of other limited-time food and drink to be enjoyed at Tokyo Disney Resort this Christmas besides our picks too. Treat your taste buds to some Disney delights this Christmas season.

Writer: Ellie (MOSHI MOSHI NIPPON)

Translator: Joshua Kitosi-Isanga

©️Disney