The Fanciest Egg and Rice Dish You've Ever Seen Will Be Sold at Grand Hyatt Tokyo
Towering over the bustling city of Tokyo is the capital's luxury hotel Grand Hyatt Tokyo. Starting from October 1, the hotel's restaurant Shunbou, which serves Japanse-style cuisine, is introducing an all-new exquisite serving of TKG, or tamago kake gohan ("egg on rice").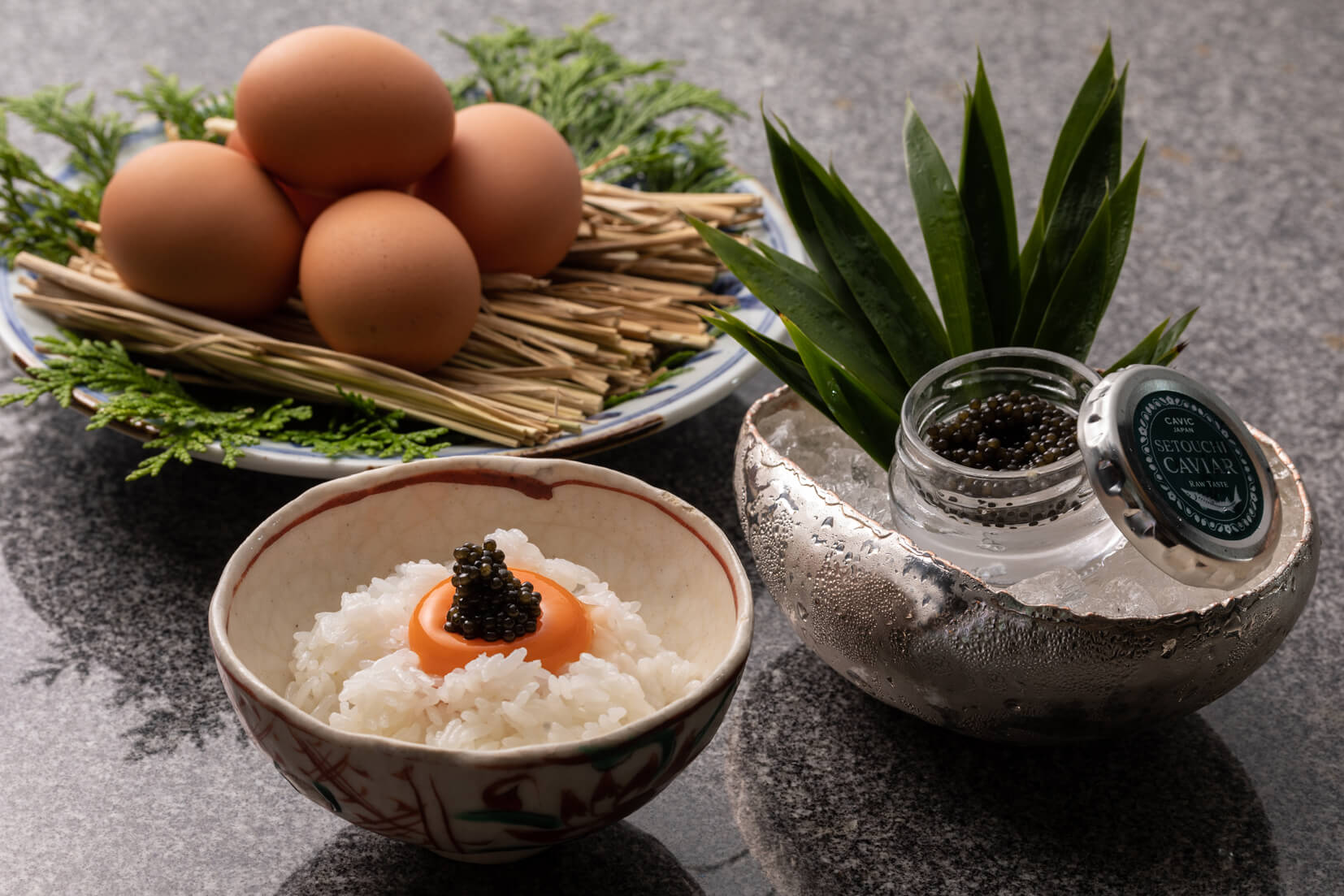 The dish will be made with shinmai, or "new rice," which refers to the new rice harvested for the current year. It's topped with rich egg―a simple combination but incredibly delicious and loved by people in Japan. Normally TKG stops there, but Grand Hyatt Tokyo is taking it to the next level with a topping of caviar to create the most exquisite egg on rice you have ever seen.
Rice: The best of the best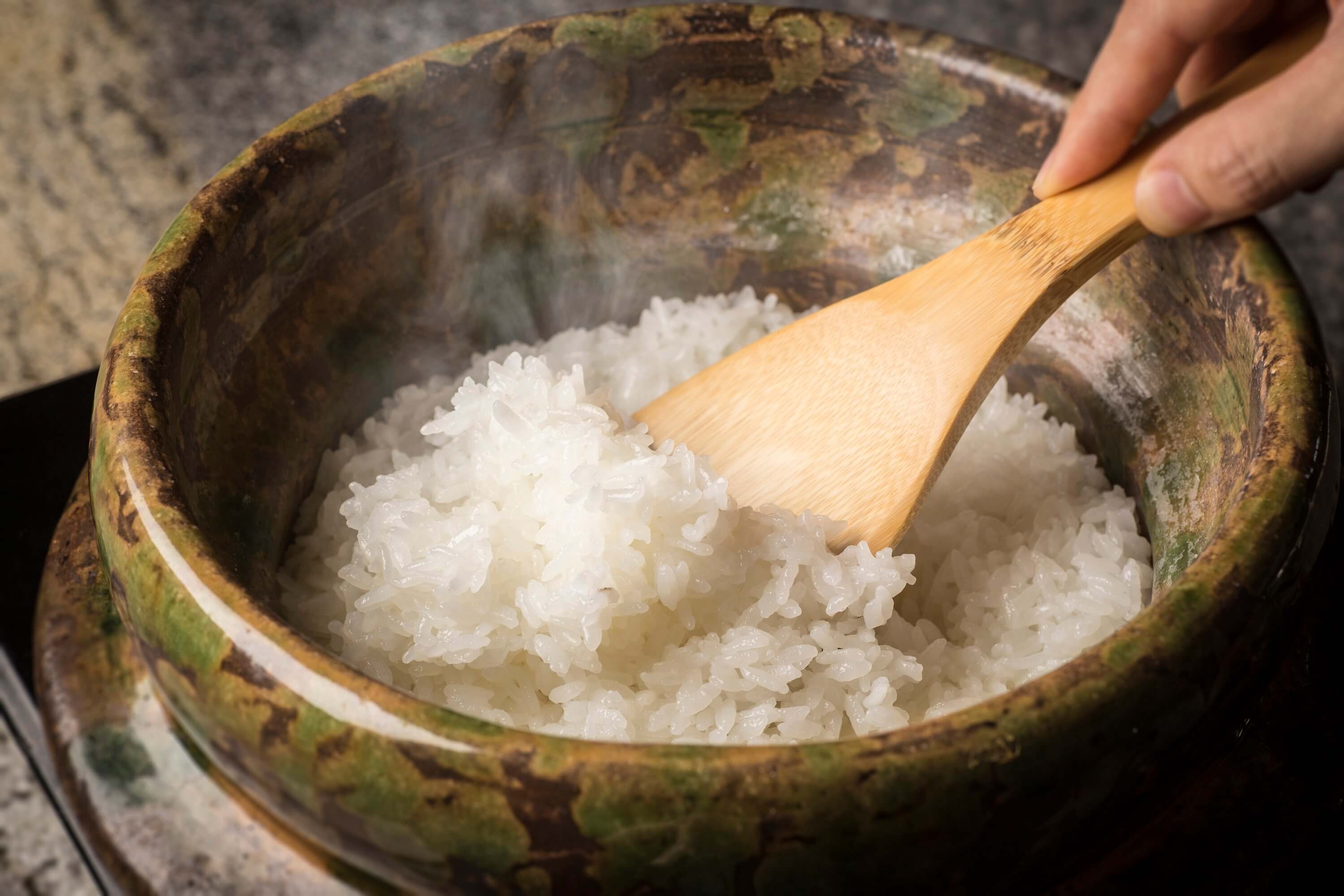 The rice served at the hotel is harvested in the city of Nanyō in Yamagata Prefecture. It's a special kind of rice known as Tsuyahime, and the hotel makes strict selections of the harvested rice, ensuring they serve the best possible rice to guests. This rice is served only at Grand Hyatt Tokyo making it even more special.
Nanyō is blessed with rich soil. The farms have been using organic fertiliser for well over 10 years, meaning their beautiful harvests are reduced in agricultural chemicals and chemical fertilisers unlike many other farms. The rice's taste quality value has also been listed as over 80, much higher than your average rice.
Sturgeon Caviar
The caviar used in this dish is from the Sturgeon fish from Kagawa prefecture. Everything from the food to the temperature of the water for the fish is considered from when they are a young age, allowing for the best possible caviar. They are seasoned with the perfect salt quantity and are additive free, allowing for a creamy and velvety taste and texture that just melts in your mouth the moment it hits your tongue.
Rich Egg Yolk
The eggs served on the rice are from what is known as one of the country's best egg specialist shops in Kyoto. To ensure the perfect egg, the shop takes great care in the fodder and water given to the chickens from the time they are chicks. This takes away the unpleasant raw smell characteristic of eggs, and is also a healthier lifestyle for the chickens themselves. The eggs are also packed with nutrients that are said to be lacking in the people of today including vitamins, DHA, niacin, and so on.
To top it all off, the hotel has created their own original blend of dashi soy sauce just for this dish.
Information
Shunbou's Special New Rice Tamago Kake Gohan
・Freshly boiled new rice
・2 eggs
・Caviar (15 grams)
・Specially-made dashi soy sauce
*From December onward the dish will be served with Shunbou Original Caviar
Restaurant: Shunbou, Grand Hyatt Tokyo
Available: From October 1, 2019
Serving Times: Lunch 11:30-14:00 (Until 15:00 On Weekends & Holidays) / Dinner 18:00-21:30
Price: ¥20,000 (before tax and service charge)
Official Website: https://www.tokyo.grand.hyatt.co.jp/en/restaurants/shunbou-restaurant/
RECOMMENDED ENTRIES
Tokyo's Anime & Game Concept Hotel Announces Collaboration With Granblue Fantasy

Sunshine City Prince Hotel is currently collaborating with the anime and game media franchise King of Prism and the video game DREAM!ing to rave reviews on the hotel's IKEPRI25 floor.

The hotel has just announced that its third collaboration will be with the popular RPG video game Granblue Fantasy which will arrive in early November.

IKEPRI25 is located on the hotel's 25th floor and operates as a "concept floor." Decked out with 20 rooms and 4 lounges, the floor is every anime, manga and game fan's paradise as it themes its room on many different titles. The floor is produced in co-operation with Tokyo Otaku Mode Inc.

Granblue Fantasy is a fantasy role-playing game for Android, iOS, and web browser. It launched in 2014 and is available to play in both English and Japanese. The game features music by legendary composer Nobuo Uematsu who is known worldwide for his work on the Final Fantasy series. A new title, Granblue Fantasy Versus, developed by Arc System Works (Guilty Gear series; BlazBlue series).

Further details on the concept room will be announced in the near future, so stay tuned.

©Cygames, Inc.

Tokyo Station's Christmas Cakes Are a Must-Buy Present This Holiday Season

Two of Tokyo Station's shopping areas, GRANSTA and GRANSTA MARUNOUCHI―which are accessible inside the ticket gates and outside the ticket gates respectively―are set to hold the GRANSTA Christmas Fair from November 5 to December 25.

GRANSTA x Tokyo Staion Hotel

The main GRANSTA shopping area is joining hands with Tokyo Station Hotel for the very first time to release a line of hotel-original Christmas cakes.

Noel – ¥6,200 (Tax Included) @ Tokyo Station Hotel (*10 servings per day)

This pine tree stump chestnut cake was originally sold to support the reconstruction work of the Tokyo Station Marunouchi Building which was held until 2012. Topping the chestnut sweet potato base is a mix of chestnut mousse and coffee cream. This is topped with two types of chestnut pastes in a spiral shape to create the tree rings.

Bûche Chocolat Vanille – ¥5,500 (Tax Included) @ Tokyo Station Hotel (*10 servings per day)

The Bûche Chocolat Vanille is an exquisite yule log made with melt-in-the-mouth chocolate mousse and vanilla cream inside which hides sweet and sour, kirsch-soaked cherries and sauteed pears. The top of the log is temptingly lined with even more cherries to give it both that rich look and even richer taste.

Tokyo Station Marunouchi Building Cake Designs

GRANSTA will also sell cakes inspired by Tokyo Station. As well as the ones shown here, there are ones based on the bullet trains and more.

Station Building Fruit Cake – ¥4,320 (Tax Included) @ Colombin (*only 100 available)

Exclusive to GRANSTA comes this special Christmas fruit cake based on the station building. It would make great gift to bring to the Christmas party.

Cupola de Tokyo – ¥3,780 (Tax Included) @ Caffarel (*only 50 available / *design still a WIP so may differ from the photo)

This colourful Christmas cake draws inspiration from the gorgeous interior designs of the north and south domes of the Tokyo Station Marunouchi Building.

Suica Penguin Cakes

The adorable Suica Penguin is the mascot of Suica contactless smart cards used at train stations.

Suica Penguin Cake – ¥5,400 (Tax Included) @ Dalloyau (*only 100 available)

The main Suica Penguin cake is a combination of chocolate mousse and a cream made from tonka beans. This cute cake is sure to bring joy to any child this Christmas♡

Suica Penguin Chocolate Raspberry – ¥490 (Tax Included) @ Fairycake Fair (*30 servings per day)

Fairycake Fair has whipped up a chocolate cream-topped cupcake filled with raspberry jam. This one is for those who want something a bit smaller than a ginormous cake!

There are lots more cakes to look forward to, including ones in very limited quantities. If you're in Japan this Christmas season, be sure to pay a visit to GRANSTA and GRANSTA MARUNOUCHI in Tokyo Station.

©Chiharu Sakazaki / JR East / DENTSU Suica by JR East Suica

Information

GRANSTA

Address: JR East Tokyo Station Building Floors B1F & 1F (Inside Ticket Gates), 1-9-1 Marunouchi, Chiyoda Ward, Tokyo

Opening Hours: 8:00-22:00 (Until 21:00 on Sundays)

*Opening hours differ for select shops in GRANSTA

*The GRANSTA New Area opening hours are from 9:00-22:00(Until 21:00 on Sundays)

GRANSTA MARUNOUCHI

Address: JR East Tokyo Station Building Floors B1F (Inside Ticket Gates), 1-9-1 Marunouchi, Chiyoda Ward, Tokyo

Opening Hours: 10:00-22:00 (Until 21:00 on Sundays)

*Opening hours differ for select shops in GRANSTA MARUNOUCHI

GRANSTA Official Website (Japanese): https://www.tokyoinfo.com/shop/mall/gransta/

Mitama Hot Spring in Yamanashi Ranks in Japan's Top 100 Night Views & Registers as Night View Heritage

Located in the beautiful little town of Ichikawamisato in Yamanashi Prefecture is Mitama Hot Spring, a "day-trip" type hot spring, which has just received a double award: it has been listed as one of Japan's Top 100 night views for the first time, and as a Night View Heritage of Japan.

Mitama Hot Spring is built on the southern tip of the Kōfu Basin―Kōfu being Yamanashi's capital city-which can be viewed in a breathtaking 180 degree panoramic view from the northern side of the open-air baths. The majority of the hot spring also faces the south which means a breathtaking nighttime view of the city, picturesque against a resplendent sky, as you soak in the warm embrace of the hot spring.

During the day, one's eyes can roll their gaze across the Yatsugatake Mountains at the front, and in the direction of west is Mount Kita, the second tallest mountain in Japan after Mount Fuji.

Mitama Hot Spring should absolutely be on your bucket list of things to do when visiting Yamanashi Prefecture.

Information

Mitama Hot Spring

Address: 2608 Ōtsuka, Ichikawamisato, Nishiyatsushiro District, Yamanashi Prefecture

Opening Hours: 10:00-23:00 (Last Entries 22:00)

*Closed around 5 days a year for inspection and maintenance

Price: General ¥700 / Elementary School Children ¥500 / Toddlers – Free

*General price set to increase to ¥780 this October

Official Website: http://www.mitamanoyu.jp/
RELATED ENTRIES
Wine and Dine at Four Seasons Hotel Kyoto's Luxurious New 'Champagne Garden'

Four Seasons Hotel Kyoto opened its limited-time "Champagne Garden" on July 3 at its first floor outdoor terrace restaurant Brasserie. Running until September 6, customers can enjoy free-flow French Bollinger champagne and cocktails.

Four Seasons Hotel Kyoto opened back in October 2016 as a luxury hotel, home to the famous Sekisuien Gardens which have a history spanning back 800 years and are mentioned in the The Tale of the Heike epic. The hotel's first floor restaurant Brasserie has towering 9-meter tall windows that look out onto these gardens, while inside customers can enjoy dining in a stylish environment.

The champagne served in the Champagne Garden is produced by the French Champagne house Bolligner, a company that started by Jacques Bollinger in 1829. Fermented in oak barrels, the champagne has sophisticated and complex flavours. In 1884, Bolligner received a Royal Warrant from Queen Victoria.

At the Champagne Garden, guests can enjoy four different types of canapé made by the restaurant's head chef Koga together with a glass of Bolligner. They can also order rosé wine, cocktails, or soft drinks too, all of which are free-flow. And since the restaurant faces the garden, guests can enjoy the view of the greenery throughout all four seasons, in central Kyoto.

Four Seasons Hotel Kyoto reopened on July 1 after closing temporarily due to COVID-19. The hotel has launched its "Lead With Care" program which ensures guests and staff are at the top of the priority list for safety against the coronavirus.

Information

Four Seasons Hotel Kyoto – Champagne Garden
Running: July 3, 2020 – September 6, 2020

Location: Brasserie, Four Seasons Hotel Kyoto Floor 1F

Address: 445-3 Myōhōin Maekawachō, Higashiyama-ku, Kyoto
Time: 11:00-20:30
Price: ¥8,800 per person (90 minute window)
*15% service charge and 10% consumption tax charged separately

*Booking in advance recommended

TEL:  075-541-8288

Official Website: https://www.fourseasons.com/jp/kyoto/

Hoshinoya Tokyo Ranks Number One On 'World's Best Awards 2020 Top Hotels in Tokyo'

Travel + Leisure published their "World's Best Awards 2020 Top Hotels in Tokyo" list on July 8, 2020 on which Hoshinoya Tokyo, managed by Hoshino Resorts, placed No. 1.

"World's Best Awards" is a list of the top hotels as ranked by travel magazine Travel + Leisure's user ratings. The hotel category takes into account the facilities, location, service, food, and more offered at each hotel.

Established in Otemachi, Tokyo in July 2016, Hoshinoya Tokyo is a ryokan-style hotel which has two basement floors and 17 upper floors. It has a traditional Japanese ryokan vibe to it with its tatami mats, sliding doors, bamboo materials, and more, plus guests must take their shoes off at the entrance. And while it has traditional elements, it caters to the modern lifestyle, combining the best of both worlds. It offers guests a chance to easily experience Japanese culture and what it's like to stay in a ryokan.

Information

Hoshinoya Tokyo
Address: 1-9-1 Otemachi, Chiyoda-ku, Tokyo

TEL: 0570-073-066

Rooms: 84

Check In @ 15:00 / Check Out @ 12:00

Access: 10-minutes on foot from Tokyo Station's Marunouchi North Exit / 2-minutes on foot from Otemachi Station's A1 and C2 exits (via Tokyo Metro)

Official Website: https://hoshinoya.com/en/

THE AOYAMA GRAND HOTEL to Open on the Former Aoyama Bell Commons Grounds This Summer

THE AOYAMA GRAND HOTEL in Aoyama, Tokyo will officially open on August 5, 2020. Set to be a new landmark of Tokyo as "a hotel where you have fun," the establishment will house 42 rooms and a restaurant which serves everything from food around the world to authentic Japanese cuisine. Table bookings for the restaurant opened on July 1, 2020.

THE AOYAMA GRAND HOTEL is opening on the former Aoyama Bells Commons building which is just a 3-minute walk from Gaiemmae Station. The hotel is managed by Plan・Do・See who also manage 6th by ORIENTAL HOTEL (Yurakucho), ORIENTAL HOTEL (Kobe)< WITH THE STYLE (Fukuoka), THE LUIGANS (Fukuoka), and more.

Gaiemmae in Aoyama is a hub for fashion and culture in Japan which is visited by people all over the world. THE AOYAMA GRAND HOTEL will slot nicely into place in the area, serving a timeless experience with its polished and relaxing atmosphere and incredible restaurant.

ROOM

All guest rooms are fitted with a unique mid-century modern style design that maintains both the welcoming vibe of the region and brings a contemporary feel. Rooms are made to offer an experience akin to living there, where guests can look forward to indulging all their senses.

The bathroom amenities offered are provided by Oltana, making this the first hotel in Japan to stock the company's products. The items were developed specially for THE AOYAMA GRAND HOTEL and blend essential oils with Japanese fermentation methods. Everything from the raw materials to the finish product is made in Japan, and all are made sustainably and ethically.

RESTAURANT

Welcoming guests at the hotel entrance is THE BELCOMO on the fourth floor which offers a delicious casual dining experience whether it be for lunch, dinner, coffee, or an evening drink.

On the same floor is SHIKAKU, a counter-style restaurant serving authentic and seasonal Japanese food that is prepared before guests' eyes with fresh ingredients.

And hidden on the 19th floor where the guest rooms are located is Aoyama Sushi Kanesaka, a sushi bar that serves exquisite sushi courses made with artisanal care and the utmost care.

Opening on the hotel's top floor this autumn too is TRATTORIA ANDREA ROSSI, a classic Italian restaurant which will serve simple yet delicious dishes, wines, and desserts prepared in front of customers. On the same floor, a rooftop bar called THE TOP will also open where you can enjoy seasonal original cocktails, specially-selected wines, champagnes, and more.

Information

THE AOYAMA GRAND HOTEL

Address: 2-14-4 Kita-Aoyama, Minato-ku, Tokyo

Rooms: 42

Price: ¥60,000-¥120,000 (2 people for 1 room)

Check In From 15:00 / Check Out By 13:00

Official Website: https://aoyamagrand.com/en/

NIPPONIA HOTEL Ozu Castle Stay: Ehime Prefecture's New Tenshu Hotel

Value Management, a company in Japan which carries out work in bringing new life to historical Japanese buildings, hotels, restaurants, and more, is opening a new hotel in Ehime Prefecutre called NIPPONIA HOTEL Ozu Castle Stay on July 23, 2020. The hotel will be the first in Japan where guests can stay inside wooden tenshu, which are traditionally the highest towers in a Japanese castle.

The city of Ozu is home to many examples of historical architecture, from its central castle town to Ozu Castle itself and more. It has become a location for tourism which focuses on historical houses and buildings. That's where NIPPONIA HOTEL Ozu Castle Stay comes in. The surrounding townhouses have been renovated so that both the town and castle make up the entirety of the hotel complex.

Ozu Castle is a symbol of Ozu and was built by Tōdō Takatora and Wakisaka Yasuharu. It is officially recognised as an Important Cultural Property of Japan. Its tenshu were demolished during the Meiji Period, but thanks to the existence of pictures and models, they were rebuilt for the first time ever after the war in 2004. NIPPONIA HOTEL Ozu Castle Stay is the first facility in Japan to offer a castle stay experience like this, so it's a must-include on anyone's bucket list when visiting Japan.

Information

NIPPONIA HOTEL Ozu Castle Stay

Address: 382 Ozu, Ozu-shi, Ehime Prefecture

Price: From ¥1 million per night. One group per night. 30 groups per year (subject to change).

Official Website: https://www.vmg.co.jp/

Hotel New Otani Tokyo to Open Night Pool & Stay Plan

Hotel New Otani Tokyo is launching its "Night Pool & Stay" hotel plan on July 1, 2020 which gives guests exclusive access to the night pool during their stay.

Hotel New Otani Tokyo's night pool was first opened in 1998 with the concept of building a luxury pool that you won't get sunburned in. Over 20 years on, the pool continues to beckon people during summertime for its unique pool experience under the moonlight and hotel lights and music produced by Japanese DJs who are popular in the country's club scene. This year's "Night Pool & Stay" plan will open with all of the necessary measures in place against COVID-19, with thorough cleaning and bacteria elimination at the top of the hotel's list to ensure safety for its guests.

Check-in to the hotel's "Night Pool & Stay" plan opens at 17:00. Guests don't have to worry about using the locker room – they can get ready in their rooms before heading to the Garden Pool. After a luxurious dip in the pool, guests can retire to their sophisticated rooms, whether standard or suite, for some relaxation time. Check-out is 10:00, so they can enjoy their rooms throughout the early morning.

Located next to the Garden Pool is OUTRIGGER, a poolside restaurant open during the summer only that you can enter in your swimsuit. The restaurant serves popular dishes served at Hotel New Otani as well as Garden Pool exclusives. Tuck into a soybean hamburger, fresh green salad, nutritional smoothies, and more.

Information

Night Pool & Stay
Running: July 18, 2020 – September 5, 2020 (Not open Sundays except August 9 and 16)

Hotel Otani Club Members: Open June 30, 2020 at 10:00am

General Guests: Open July 1, 2020 from 10:00am

Bookings/Enquiries: 03-3234-5678 (10:00-18:00)

Official Website: https://www.newotani.co.jp/tokyo/stay/plan/night-poolstay/

Kyoto's New Hotel Mitsui Garden Hotel Kyoto Kawaramachi Jokyoji Fuses With a Temple

Mitsui Garden Hotel Kyoto Kawaramachi Jokyoji, a new hotel by major real estate developer Mitsui Fudosan and Mitsui Fudosan Hotel Management, opened bookings for the new hotel last Friday. The hotel is set to officially open on September 28, 2020.

The hotel was developed to integrate into Jokyoji, a temple in Kyoto with a history spanning over 500 years. Even in Japan, where it is common for temples to undergo reconstruction, this is a rare project. The hotel aims to be a model case for breathing new life into temples.

The hotel is just a 1-minute walk from Kyoto-Kawaramachi Station and within walking distance from the bustling retail area of Shijō Kawaramachi, the Hanamachi district Ponto-chō, and Kyoto's geisha district Gion. Guests are wrapped in the serene atmosphere of Jokyoji Temple where they can enjoy its historically maintained art, get involved in morning activities, and more.

Entrance Lobby

Mitsui Garden Hotel Kyoto Kawaramachi Jokyoji's design concept is "Hotel Temple." Nikken Space Design crafted the hotel's interior design, which makes use of Jokyoji Temple's preserved wood, gold leaf-covered folding screens and other features, while adding a modern white and black colour scheme throughout, giving a sense of comfort and high quality. From the lobby, guests can glimpse the main area of the temple and feel one with it.

Spacious rooms and baths

  

Guest rooms, even the standard room types, are a spacious 24m². All rooms can accommodate 2+ people, and there are even triple rooms which can house 3 people. Every room also comes with separate toilets and showers. Up on the second floor are the baths where guests can wind down after a day of travelling and sightseeing.

Restaurant

The 2nd floor restaurant, Sanga Ono Kyoto Jokyoji, was developed by ONO GROUP which has built many restaurants in Fukuoka Prefecture. This is the company's first restaurant to be built outside Fukuoka. Guests can enjoy delicious Japanese rice, Kyoto vegetables, tai-chazuke (green tea poured over sea bream), Kyoto-style grilled fish, and more. The restaurant will also serve Japanese buckwheat noodles overseen by Akamachaya Asago, a restaurant listed in the Michelin Guide.

Experience Jokyoji Temple

Jokyoji Temple was founded in 1171 by Taira no Shigemori. In 1591, the temple was moved to Teramachi-dori where it has stayed to this day. When the hotel opens its doors, it will offer various activities to guests. Those who take part in the morning activity will receive a goshuin stamp from the chief priest.

Experience a hotel and a temple like never before as both are fused together at Mitsui Garden Hotel Kyoto Kawaramachi Jokyoji.

FUNATSURU Kyoto Kamogawa Resort Opens Rooftop 'KAMOGAWA Tenku Terrace'

FUNATSURU Kyoto Kamogawa Resort, the administrative building of VMG HOTELS & UNIQUE VENUES, has opened its 4th floor rooftop terrace 'KAMOGAWA Tenku Terrace' for a limited time. It will remain open until August 31, 2020.

VMG HOTELS & UNIQUE VENUES uses historical buildings to open new brands, like hotels and unique venues, while offering historical and cultural experiences of the buildings' local areas.

FUNATSURU Kyoto Kamogawa Resort originally opened as a traditional inn priding itself on its cuisine back in 1870. It was renovated and reopened as FUNATSURU Kyoto Kamogawa Resort in 2008. Its historical and artistic value has been highly acclaimed as a time-honoured work of architecture and was registered as a tangible cultural property of architecture by Japan's Agency for Cultural Affairs. It has banquet and ceremony spaces, and in the summer you can enjoy its restaurant on the riverbed. The building is also used for parties and wedding ceremonies.

Like all businesses, FUNATSURU Kyoto Kamogawa Resort too has suffered at the hands of the COVID-19 pandemic, but the facility wants people to enjoy the summer nighttime skies of Kyoto and so while observing the necessary coronavirus precautions it has opened its rooftop terrace which can be used as a bar.

Information

KAMOGAWA Tenku Terrace
Running: June 6, 2020 – August 31, 2020 (Closed Tuesdays & rainy days)
Opening Hours: 20:00-Midnight (Last Orders 23:00)
Price: Table Charge ¥1,000 per person (includes tax and service charge)

Official Website: https://www.funatsuru.com/restaurant/news/#new_01

KAIKA TOKYO by THE SHARE HOTELS: Asakusa's New Artist Lounge and Hotel Fusion

KAIKA TOKYO by THE SHARE HOTELS is set to open on July 15, 2020 as the 8th branch of THE SHARE HOTELS, a chain of renovated hotels which aim to find and share new beauty of the local area.

KAIKA TOKYO is renovated from a 7-floor 1966 warehouse building and is comprised of an artist lounge and a hotel. It aims to become a new hub for contemporary art in Japan.

The name "KAIKA" is derived from several Japanese words, all of which are read as kaika: "開架" which means open-access i.e. giving open access to the warehouse, "開化" which means enlightenment i.e. to spread and make known Japan's art culture, and "開花" which means blossom, i.e. to bring out the talent of future artists.

Sumida is a city popular amongst local and foreign tourists for its many art and cultural facilities. It is a promoter of art and culture in many ways, and KAIKA Tokyo aims to be a part of that process. One way in which it will do this will be with the new "KAIKA TOKYO AWARD." The judge for awarding the prize is Yūji Akimoto—the director of and lecturer at Tokyo University of the Arts—and Japanese artist Noritaka Tatehana. The prize itself will be having your art piece displayed inside KAIKA TOKYO. To commemorate the grand opening, an exhibition by Noritaka Tatehana himself entitled FORM AND COLOR will be displayed until August 16, 2020.

The downstairs lounge which is accessible to guests will include the art storage area as well as the KAIKA TOKYO AWARD winning pieces. There are also appliances and amenities for guests to freely use too, like kettles, microwaves, plates, cutlery, washing machine, and a vending machine.

Rooms have a relaxed vibe to them thanks to the colours and materials used. There are 73 rooms in total split across 10 different types which can cater to 2, 4, and even 6 people.

The 1st floor bar lounge is open to non-guests during the evenings where they sell Japanese tea cocktails, coffee, Japanese finger food, and more. The coffee served uses single-origin beans from a local cafe in Sumida, Tokyo. The bar is open 19:00 to midnight, with last orders ringing in at 23:30.

Information

KAIKA Tokyo by THE SHARE HOTELS
Grand Opening: July 15, 2020
Address: 2-16-5 Honjo Sumida Ward, Tokyo
Access: 8-minutes on foot from Asakusa Station / 9-minutes on foot from Honjo-Azumabashi Station / 9-minutes on foot from Kuramae Station

Official Website: https://www.thesharehotels.com/kaika/

Nazuna Kyoto Tsubaki: A Luxury Ryokan Renovated From a Traditional Townhouse Alleyway

Nazuna Kyoto Tsubaki St. is a new inn that recently opened in Kyoto which is made up of 23 machiya (townhouses) and two restaurants. It was co-developed by Nazuna and Kiraku and offers an accommodation experience like no other.

Nazuna Kyoto Tsubaki St. is renovated from an entire 110-year-old L-shaped alleyway of machiya spanning 1,400 square meters. The reception building sits on an unassuming streetand  serves as both an entrance to welcome guests, as well as a passage from the outside world into Tsubaki St. On the other side, guests are greeted by a world reminiscent of the historical geisha districts of Kyoto known as Hanamachi. In the evening, guests can experience the luster of Tsubaki St. as the Japanese paper lanterns and paper lamps illuminate the stone-cobbled path.

All guest rooms enjoy private semi open-air baths

All 23 guest rooms are named and decorated based on the elements of nature that have long been enjoyed in the ancient city of Kyoto: TAKE (bamboo), MIZU (water), IWA (stone), HANA (flower), and HA (leaf). And since each guest room is its own building, guests can enjoy the entire space to themselves. There is also a large open area between the reception and guest rooms to reduce the chance of running into other guests, offering a more private experience.

Chisao Shigemori's modern rock garden greets guests at the reception

The first floor of the reception building features a rock garden created by landscape architect Chisao Shigemori which fuses the traditional and the modern. His grandfather was Mirei Shigemori, a famous Japanese landscape architect who is known for having designed the Tofukuji Hojo Temple gardens in Kyoto, amongst other projects. Chisao himself has produced numerous works both inside and outside Japan, such as at Matsuo-Taisha Shrine.

The reception building's second floor is a lounge space where guests can enjoy tea and confections made by d:matcha after checking in. It's a chance to try Kyoto's famous Uji matcha. At nighttime, this are is free for people to use where they can enjoy friendly soft drinks and alcohol.

Unforgettable food at two different restaurants

Behind a secret door located somewhere inside Tsubaki is "q," a six-seated chef's table produced by Hiroshi Sasaki, who is the owner of the Michelin three-star restaurant Gion Sasaki, and TOROMO PRODUCE. A roster of chefs will rotate for service, with Hiroshi Sasaki in the line-up. The restaurant will open officially on July 2, 2020 and is now taking enquiries via mail@toromi.co.jp. Group and family bookings are available. The restaurant will serve special courses the likes of which cannot be experienced anywhere else.

The other restaurant, "Wagyu Ryotei bungo" will serve courses made with specially-selected high quality Japanese wagyu beef. There are counter seats as well as 7 private and semi-private rooms which house 2-8 people.

Information

Nazuna Kyoto Tsubaki St.
Address: 838 Bomoncho, Shimogyo-ku Kyoto 600-8388
TEL: 075-748-0402

NEARBY STATIONS & AIRPORTS
5 minutes on foot from Omiya Station (Hankyu Kyoto Line) and Shijo-Omiya Station (Keifuku Arashiyama Line)
10 minutes by taxi from Kyoto Station

Official Website: https://www.nazuna.co/property/nazuna-kyoto-tsubaki-st/

Hilton Osaka Serves Up Hello Kitty and My Melody Themed Summer Buffet

The Folk Kitchen on the 2nd floor of Hilton Osaka is set to serve up the "Summer Sweets Buffet Festival ~Hello Kitty & My Melody Collaboration Tea Party~" from June 19, 2020 to September 13, 2020. The menu is made up of 25 colourful and summery desserts, as well as 7 vegan desserts made without any eggs, milk or animal products.

The buffet is a step up from last year's "Fashionable Hello Kitty Dessert Buffet" which we covered.


This year's summer buffet tea party combo is a sweet amalgamation of finger licking and lip smacking flavours. In the middle of the "Ice Cream Cup Cheesecake" is a moist baked cheesecake topped with cream cheese—and all of this hugged by a crunchy cone.

Then there's the "Lollipop Mousse Green Apple," a vivid green iced candy with a fresh apple mousse filled with apple jam for a mix of sweet and sour flavours. The "Vegan Melon Cream Soda Jelly" is a melon flavoured jelly topped with a cream made from fizzy lime foam. If you're wanting cake, then there's the fluffy "Pineapple Chiffon Cake" topped with lots of cream.


The "Pudding à la Mode" is topped with a chocolate My Melody picture, of which there are several designs.

The vegans too have their fair share of refreshing summertime bites to enjoy too, like the "Vegan Peach Bellini" which uses agar-agar instead of gelatin. It's a delightful combination of muscat grape jelly and peach jam. The "Vegan Chocolate Chip Cupcakes" have a fresh kick to them thanks to the fruity pineapple and soy milk combo. Other delights include the "Soy Milk Cream Fruit Bun," "Vegan Piña Colada Panna Cotta," and more.

The buffet also includes 5 savoury food dishes too like cold corn soup, curry, salad, and more.

On the 1st floor cafe and bar MYPLACE of Hilton Osaka, customers can order the above-pictured Hello Kitty & My Melody afternoon tea which is served in a jewellery box-like set.

Information

Summer Sweets Buffet Festival ~Hello Kitty & My Melody Collaboration Tea Party~
Location: Folk Kitchen (Hilton Osaka Floor 2F)
Running: June 19, 2020 – September 13, 2020

Time: 15:00-16:30

Prices
[Weekdays] ¥3,950 per person / ¥1,950 for those ages 4-11 years
[Weekends/Holidays] ¥4,250 per person / ¥2,100 for those ages 4-11 years
*Comes with drink of choice from tea, coffee, hot chocolate, and others

*Listed prices do not include 10% consumption tax or service charge

Official site:https://www.hiltonosaka.com/plans/restaurants/sweets/folkkitchen_2006

Summer Sweets Buffet Festival ~Hello Kitty & My Melody Afternoon Tea Set~
Location: MYPLACE (Hilton Osaka Floor 1F)
Running: June 19, 2020 – September 13, 2020
Time: From 12:00 until it sells out (limited quantity per day)

Price: ¥3,500 per person

*Comes with drink of choice from tea or coffee

*Listed prices do not include 10% consumption tax or service charge

Reservations: 06-6347-7111

Photos are for illustrative purposes only. Menu line-up and opening hours subject to change.

Hilton Osaka Official Website: https://www.hiltonosaka.com/

Fufu Nara: The First Luxury Hotel Set to Open in Nara Park is Designed by Kengo Kuma

Fufu Nara is set to be the first luxury hotel to open inside Nara Park on June 5, 2020. Designed by industry-leading Japanese architect Kengo Kuma, the hotel promises a unique dining experience with food served using herbal medicines that can only be tasted here, and guest rooms that are covered in art made by Nara-based artists who use traditional techniques. Both the dining and accommodation experiences aim to immerse guests in the culture of Nara.

Witness the handiwork of Nara's artists

Nara is a city steeped with beautiful history and culture. This has been captured by the artists who have collaborated with Fufu Nara in the form of paintings, crafts, entrance decorations, and more. A stay at Fufu Nara is an opportunity to witness first hand the deep traditions and techniques of Nara's art world.

There are 30 rooms in total which are split into five different types. For example, one room type is designed around the old Japanese style of sitting on the floor. Inks and woods are used in the room to enhance that feeling that you're in Nara, and the colour tones too are chosen to bring to mind the ancient city.

Fufu Nara's dining concept

Nara Prefecture is closely tied to herbal medicines. Herbal medicine came about in the year 611 during the monarch of Empress Suiko. It is written in the Nihon Shoki that the use of herbal medicine had already been adopted by the time Prince Shōtoku was serving under the Empress. Many different traditional herbal medicines are still used in Nara today, including Angelica root, shakuyaku peonies, fennel, and so on. Traditional herbal medicines have become popular again in the prefecture in recent years.

The food prepared at Nara Fufu makes use of ingredients grown and produced in Nara, from vegetables to herbs and beyond. Breakfast, lunch, and dinner all incorporate Japanese and Chinese herbal ingredients.

Spa by sisley

The hotel also has a spa made in collaboration with French luxury skin care brand Sisley. There, guests can enjoy Fufu Nara's medicated baths.

Information

Fufu Nara
Address: 1184-1 Takabatakecho, Nara, Nara Prefecture
Grand Opening: June 5, 2020
Price: From ¥77,000 (for 1 night and 2 meals for 2 guests in 1 room) *Tax and service charge included; spa charged separately
TEL: 0557-52-6606
Official Website: https://fufunara.jp

THIRD ishigakijima: Okinawa's New Island Hopping Hotel to Open in July

Due to concerns surrounding the novel coronavirus (COVID-19), Star Resort had to postpone the opening of THIRD ishigakijima, a new hotel in Okinawa originally scheduled to open in April 2020. However, it has been confirmed that the hotel's new grand opening date is July 31, 2020.

Ishigaki is an island in Okinawa which faces Ishigaki Port Ritoh Terminal, a port that connects Okinawa to remote islands like Taketomi Island and Iriomote Island. Many tourists and sightseers flock to Ishigaki to hop to all the different islands it connects to.

The new THIRD ishigakijima hotel is a perfect choices for groups of travellers, with its room that can accommodate over 3 guests. As well as hotel food, drinks and alcohol, THIRD ishigakijima also offers various activities to guests like shisha, fitness, and more. The hotel is all-inclusive, something which isn't offered that much on Ishigaki.

The hotel also benefits from a self check-in system accessed using a QR code. Rooms are also accessed using a facial recognition system, making THIRD ishigakijima a tech-savvy experience.

The hotel is adopting guidelines from the government on operating hotels during the novel coronavirus (COVID-19) pandemic to protect its staff, guests, and local islanders.

Information

THIRD ishigakijima
Address: 4-7 Misakicho, Ishigaki, Okinawa
Guest Rooms: 28 (21 Loft Rooms/3 Suite Rooms/3 Twin Rooms)
Facilities: Cafe & Lounge, Book Lounge, Rooftop, Fitness
No Car Park
Access: 30-minutes on foot from Ritoh Terminal / 30-minutes by car or bus from Painushima Ishigaki Airport

Official Website: https://hotelthird.com/

COVID-19: https://hotelthird.com/antivirus/