6 Mother's Day Gift Ideas From Japan | MOSHI MOSHI NIPPON
Mother's Day is set to fall on May 10 in numerous countries around the world, including Japan. A lot of people are unable to return home in the current climate, so we've compiled a list of perfect gifts to send mothers this year.
1: Japanese Candy Coloured Ink @ GINZA TSUTAYA BOOKS
This new collection of ink was made in collaboration with Kyoto-based stationery maker Tag Stationery. The array of colours are inspired by traditional Japanese wagashi confections from the Edo Period. They have a spring aesthetic to them and so are the perfect choice for writing a letter or card to your mother this Mother's Day.
GINZA TSUTAYA BOOKS "Edo Confection Ink"
Release Date: May 1, 2020
T-SITE SHOPPING: https://bit.ly/2K5BET5
2: SHIRO "Hand Freshener 80" Hand Mist
Japanese cosmetic brand SHIRO recently released its new "Hand Refreshing Series" of hand sanitisers that both clean and keep hands moisturised. Their new product Hand Refreshener 80 is a hand mist and comes in two fragrances: "Chakrasana," is an original blend of fresh orange, spicy cloves, and geraniums, and "Sabon" which has a fresh soapy smell.
Full Details: https://www.moshimoshi-nippon.jp/314729
SHIRO Hand Refreshing Series
Official Website: https://shiro-shiro.jp/
3:My Neighbor Totoro Mother's Day Gift Set by Donguri Kyowakoku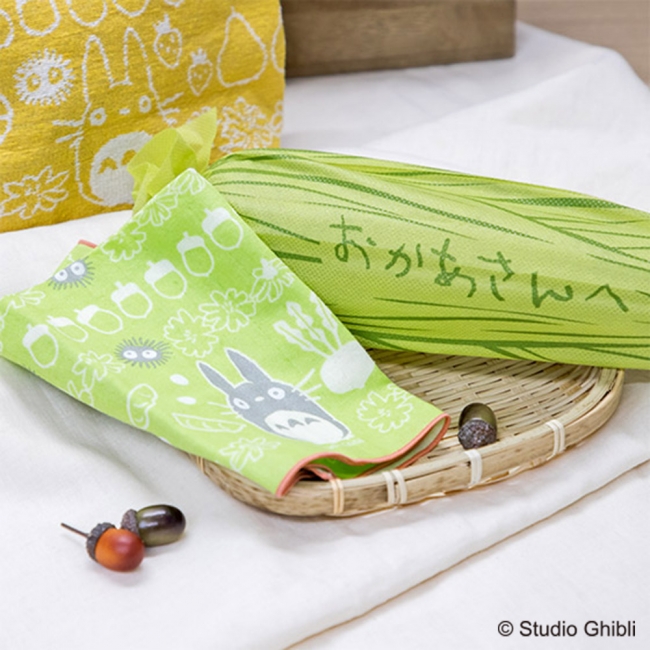 The My Neighbor Totoro corn gift set is a hugely popular item sold in Japan for Mother's Day and is now available again this year at Donguri Kyowakoku stores across Japan and on the Sora no Ue online shop. It's inspired by the corn that Mei picks for her hospitalised mother in the Studio Ghibli film My Neighbor Totoro. Wrapped inside is a lunch bag and handkerchief with illustrations of a lively Totoro and fresh vegetables.
Full Details: https://www.moshimoshi-nippon.jp/309219
Donguri Kyowakoku Branch List: http://benelic.com/donguri/list.php
Donguri Kyowakoku Sora no Ue Online Shop: http://www.donguri-sora.com
4: Ippukubox
For many of us, our time indoors has increased. The Ippukubox is a matcha making set which comes with everything you need to make authentic Japanese matcha at home. It comes with all the necessary gear for making matcha: a chawan cup, chasen tea whisk, chashaku teaspoon, and a natsume tea caddy for preserving your matcha. This is a great gift to treat your mother to so she can sit back and relax with a cup of hot matcha!
Full Details: https://www.moshimoshi-nippon.jp/316213
Ippukubox: https://o-takahashikogei.com
5: ORBIS RELEASE By Touch Series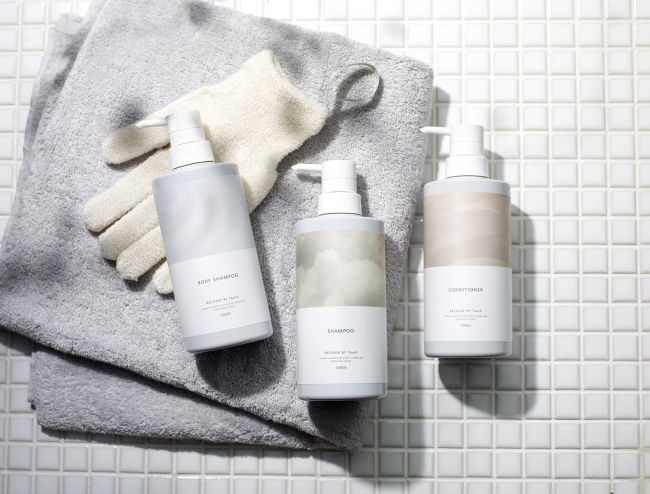 The new RELEASE By Touch series by ORBIS is a line of hair care items, including a shampoo that cares for both the hair and scalp. A perfect gift for maximum relaxation at home during bath time.
Full Details: https://www.moshimoshi-nippon.jp/318125
RELEASE By Touch Series
Official Website: https://www.orbis.co.jp/
6: The Number One Gift: Home Cafe
Since we can't go out and enjoy ourselves at a cafe during these times, why not bring the cafe experience indoors? If you're living at home with your mother, then why not treat her to a homemade dessert or drink? Check out the recipes below if you need some inspiration.
Stay Home: 5 Simple and Kawaii Fruit Sandwiches to Try Making During the Lockdown
Stay Home: 6 Toast Arrangements to Bring the Cafe Experience to Your Home During the Lockdown
We pray for amazing Mother's Days for all mothers around the world on May 10, 2020.
RELATED ENTRIES
Moominmamma's Rose Fair to Celebrate Mother's Day with Moomin Style

The Moominmamma Rose Fair is ready to brighten the spring season from April 16 until May 8, 2022!

Moominmamma always brings happiness to those around her and warmly looks after those in need. The adorable mother figure will play a leading role in this event, which is also being held in conjunction with the Spring Festival.

Fruits Sandwich

Latte Art


Original Pin Making

Limited-Edition Goods (Selection) / Pancake Mix

Limited Design Goods Purchase Bonus: Original Card


 

Guests can enjoy washing their hands with rose-scented water at the Floating Flower Walk, and a selection of limited-time food items will be sold during the event. Visitors can also take place in unique workshops where they can make their other Mother's Day gifts.

Royal Park Hotel Begins Serving Limited-Time Desserts For Golden Week

For this year's Golden Week, Royal Park Hotel in Tokyo is serving up a limited-time selection of two desserts on its first floor cafe and bakery IKI: the Koinobori Roll Cake and Animal Sweets & Pastries, both of which are available now until May 5. It's also selling two different mont blancs for Mother's Day and Father's Day.

Carp streamer-inspired roll cake and animal pastries

Koinobori Roll Cake – ¥2,160 (Tax Included)

Animal Sweets & Pastries: Sheep Cheesecake, Bear Tiramisu, Rabbit Mousse – ¥540 Each / Piglet Pastry, Dog Pastry, Chick Pastry – ¥324 (Tax Included)

This line-up of takeout desserts and pastries are made at the hotel's own cafe and bakery IKI, all of which have been made to celebrate Children's Day which falls on May 5 every year. This includes a moist chocolate and strawberry carp streamer roll cake which is popular at IKI every year. There's also a cute selection of animal delights including the light and fluffy Sheep Cheesecake, mascarpone cream and coffee Bear Tiramisu, and a sweet and tangy Rabbit Mousse made from assorted berry mousse and jelly, as well as three pastries made to look like a chick, dog, and piglet.

Serving: April 29, 2021 – May 5, 2021

Happy Father's Day & Happy Mother's Day Specials

Mother's Day Mont Blanc / Father's Day Mont Blanc – ¥1,944 Each (Tax Included)

The Mother's Day Mont Blanc is a wonderfully light combination of strawberry jelly, fresh strawberries, white chocolate mousse, and strawberry cream. The Father's Day version is made with a fresh mascarpone cream, a mont blanc base that's made from chestnut and blackcurrant jam, chocolate cream, and caramelised nuts.

Mother's Day Mont Blanc: May 7, 2021 – May 9, 2021

Father's Day Mont Blanc: June 18, 2021 – June 20, 2021

 

Monthly Breads: May & June

Each mother, IKI releases limited-time breads or pastries. For May, customers can enjoy the rich Edamame & Bacon Parmesan France and the bitter Chocolate Cream Cornet. In June, there's an Orange Cream Cornet made with sliced orange peel, and the Tomato Rustic which is crunchy on the outside and soft in the middle, combining tomato and cheese. There's also Shokupan made with matcha and large-grained adzuki beans.

Edamame & Bacon Parmesan France / Chocolate Cream Cornet (Dark Chocolate) – ¥302 Each (Tax Included)

Orange Cream Cornet – ¥302 / Tomato Rustic – ¥302 / Shokupan (Matcha & Adzuki Bean) – ¥648 (Tax Included)

May Monthly Bread: May 6, 2021 – May 31, 2021

June Monthly Bread: June 1, 2021 – June 30, 2021

Information

Royal Park Hotel Golden Week Desserts

Start Date: April 29, 2021

Where: IKI

Address: royal Park Hotel, 2-1-1 Nihonbashikakigarachō, Chuo-ku, Tokyo

Official Website: https://www.rph.co.jp/event/GWevent2021.html

Baseball Themed Product Brand rebolld Launches in Japan

ICHIKO UNITEX CORPORATION launched a new brand by the name of 'rebolld' this month which will specialise in a range of hand-stitched miscellaneous products themed around baseball. The company name is a portmanteau of 'reborn,' 'ball,' and 'add value.'

For the brand's first collection of items, they are releasing a business card holder, binder, eco bag, daruma, and waving cat.

Business Card Holder | ¥7,500 (Tax Included) | Colours: Black, White

It has three pockets inside for storing away cards.

The holder features a hand-stitched design all the way to the back.

There's also a stylish black version.

These Mother's Day Gifts by Kyoto Brands Offer Well-Deserved Relaxation Time

Japanese company Maruhisa has released a new collection of Mother's Day gift items which will make for perfect relaxation presents to well-deserving mothers, whether you live with them or have been unable to meet with them for a long time.

 

A collection of four items from Kyoto

The set includes three sweet treats from Kyoto as well as a premium face mask made by a Fushimi-based brewery.

The Set at a Glance

 

Strawberry Flower Chocolate Cookies (Contains 6)

These chocolate cookies are a staple Kyoto souvenir. They're made by buckwheat producer Marutamachi Kawamichiya and are shaped to look like cute flowers.

 

Matcha Strawberry Chocolate (3 Bags)

These matcha strawberry chocolates are made using authentic matcha from a tea shop in Kyoto. They're stuffed with whole freeze-dried strawberries which add a fruity tang.

Chocolate Senbei Rice Cracker Bouquets (Contains 5)

A tasty delight made by Sekiseika, a maker of Japanese senbei rice crackers that has been around since 1922. This perfect bouquet is made with chocolate cream and topped with crushed almonds.

Fushimi Bijin Premium Face Mask (Contains 1)

This face mask contains a range of plant-based ingredients such as junmaishu sake made without added alcohol or sugar and coconut water. The junmaishu is provided by Tsukinokatsura, one of the oldest Japanese breweries that was first established in 1675.

Have you bought your Mother's Day gift yet?

These Dessert Inspired Bath Items by Sweets Maison Look Good Enough to Eat

Sweets Maison has released a new collection of bath gift items perfect for those cold winter days.

Sweets Maison is known for its patisserie showcase of dessert and sweets-inspired items. This time, they have whipped up a new collection of bath items that look and smell like the real thing from macaron bath bombs to chocolate bath salts and more.

The Line-Up (Prices Include Tax)

 

Macaron Fizz Bath Gift – Left: Floral Mix / Right: Fruity Mix | ¥1,400

These bath bombs are made to look like macarons and come with two each of either the floral or fruity mix. Their sweet and gentle scents are perfect for indulging in for either yourself or someone special.

 

Spoon Chocolate Fizz & Cafe Tea Bath Salt Set – Left: Candy Mix / Fruity Mix | ¥1,000

Enjoy soaking in some sweet-smelling bath salts that are contained inside cute pastel-coloured coffee cups.

 

Cream Tart Fizz 3 Piece Set – Top: Sweet Mix / Bottom: Elegant Mix | ¥1,000

A collection of cute and romantic bath fizzes made to look like colourful cream tarts. The Sweet Mix includes cherry mousse, berry tart, and fruity chiffon fragrances while the elegant mix picks are vanilla soufflé, tea sparkle, and pear jasmine scented.

 

Treat your hardworking self or significant other to some well-deserved luxury bath time with Sweets Maison's new gift set collection.

Barbapapa x Maison de FLEUR Collaboration Includes Bags, Pencil Cases and More

Maison de FLEUR, a brand developed by Stripe International Inc., is teaming up with the popular children's book Barbapapa—which is celebrating its 50th anniversary this year—by releasing a special selection of collaborative items online at STRIPE CLUB on August 7 and at Maison de FLEUR stores in Japan on August 8.

Barbapapa is a children's picture book by Annette Tison and Talus Taylor which was released in 1970. The main characters of the book are the colourful Barbapapa family who are known for their ability to shapeshift.

The collaboration sees the Barbapapa family transform into three different Maison de FLEUR products which are inspired by "family love," a theme central to Barbapapa.

Frilly Handle Tote Bags | ¥4,290 (Before Tax)

Barbapapa, Barbamama, and Barbabelle have turned into tote bags with frilly handles – a popular product from Maison de FLEUR.

Pencil Cases | ¥3,590 (Before Tax)

This time, Barbapapa and Barbapapa are joined by the three sisters: Barbalala, Barbalib, and Barbabelle.

Barbapapa Multi-Use Case | ¥3,590 (Before Tax)バ

This case features illustrations taken from the picture book Barbapapa's Present of Santa Claus handing out presents tot he kids.

Information

Maison de FLEUR x Barbapapa Collaboration
Online Pre-Sale Date: August 7, 2020 at 20:00 (JST)
In-Store Release Date: August 8, 2020
Available: At Maison de FLEUR stores in Japan / Online at STRIPE CLUB

Official Website: https://www.maisondefleur.jp/

My Neighbor Totoro Mother's Day Gift Set is Inspired by the Corn Mei Gives to Her Mother

The My Neighbor Totoro corn gift set is a hugely popular item sold in Japan for Mother's Day. It will be released again this April at Donguri Kyowakoku stores across Japan and on the Sora no Ue online shop.

Studio Ghibli's films never fail to warm the hearts of viewers. One of these feelsy moments is seen in the movie My Neighbor Totoro when Mei picks corn for her mother and treks her way to the hospital to give it to her. This gift set is inspired by that corn inside which is wrapped a lunch bag and handkerchief with illustrations of a lively Totoro and fresh vegetables.

My Neighbor Totoro 2020 Corn Gift Set – ¥2,727 (Before Tax)


The corn set is the same size as a real corn, and is sure to bring a smile to your mother's face. If she's yet to see the film, you'll have to try convincing her to watch it. Pre-orders for the gift are now open.

Kiki's Delivery Service UV Protection 33 – ¥2,300 (Before Tax)


Whisper of the Heart UV Protection 33 – ¥2,300 (Before Tax)


Protect yourself from UV rays with these new protection creams based on the Studio Ghibli films Kiki's Delivery Service and Whisper of the Heart. The cream is made with organic plant based ingredients, and it can be used all over your body, whether for your morning and nighttime skin care routines or body when you get out the bath. The cream spreads across the skin easily and so is a recommended base for your make-up too. This is a great gift to get together with the corn set.

Treat mom to a special present this year by heading over to Donguri Kyowakoku.

Six Recommended Souvenirs You Can Buy At Tokyo Station

It is already summer! As people return to their families in the countryside or embark on a special trip with friends, Tokyo station is just a thriving hive of busy bees. That is why today we will be introducing you to a variety of general souvenirs that you can buy at Tokyo Station and take to your friends and family. 

Souvenirs for Visitors to Japan

Tokyo Station Hand Towel (SHARED TOKYO): ¥1,404 (after tax )    ※ GRANSTA-limited 

This hand towel is decorated with classic illustrations of Tokyo Station's reliefs and clematis flowers. The flowers portray the message: "happiness of travellers"

Furoshiki Patchin (SHARED TOKYO ) 1 set: ¥2,484 (after tax) 

This is a beautiful shaped piece of wood with four holes. When you wrap your bento lunch inside a cloth, this piece of wood comes in handy when tying the corners of the cloth together. In moments, you can turn a normal piece of cloth into a useful bag. When you are going on a trip and have lots of luggage, this will come in very handy. 

Character-themed Souvenirs

Suica Penguin O-mikuji Fortunes (TRAINIART TOKYO): ¥594 each (after tax)

Perhaps you are familiar with the Suica card, which is a form of rechargeable contactless card used to pay for train fares in Japan. For fans of the adorable Suica Penguin, which is the mascot of the card, this gift is a must. Peel off the sticker on the bottom and a red string will be revealed. Pull the string and your fortune will be revealed to you!

Unusual Souvenirs

Stained Glass-Style Bookmark (Neue ): ¥1,188 (after tax) 

How about a luxurious stained glass-style book mark? This would make the perfect gift for any bookworm. Just having this would make you excited to get reading.

Bullet Train Souvenirs 

TOKYO STATION SOCKS (Happy Socks): ¥972 (children )/¥ 1,620 (prices after tax ) ※GRANSTA-limited 

The pop-coloured socks are perfect for pumping energy through any child's feet! There are also socks for adults which come in more mature colours which are easier to colour coordinate. These socks are easy to put on and are a great way to add a touch of cuteness to your look. 

Electric Pen: E6 Series Super Komachi Shinkansen /Electric Car Pen E5 Hayabusa (Neue): ¥648 (after tax)

 Tip the pen and the bullet train will zip to Tokyo Marunouchi Station. There's no doubt that train fans and children would love to get this present. 

We hope this article helps you choose a souvenir on your next visit to Tokyo station.

Information

Tokyo Station City Official Website: 

Mother's Day in Japan: Flowers, Sweets & Other Gift Ideas for 2018!

Mother's Day is a celebration of expressing gratitude to mothers who work so hard every day. The date on which Mother's Day falls differs from country to country, but in Japan it falls on the second Sunday of May; this year it's May 13th.

Have you decided on a present for Mother's Day yet?

Let's take a look at some perfect gifts you can get in Japan for this special day, from confectioneries to flowers.

Flower Miffy

Flower Miffy is a flower shop inspired by the popular picture book series Miffy. The store is introducing some original gift sets just for Mother's Day!

The cute planser can be utilized in many ways – you can even use the pot for bits 'n' bobs and the tray for accessories. The set comes with the classic choice of carnations, and there's another set of pink preserved flowers too. This is a great choice for changing up your flower gift.


RIHGA Royal Hotel – "Mother's Bouquet"

The "Mother's Bouquet" looks just like a florid bunch of flowers, but it's in fact a delicately designed delectable cake. The bottom of the bouquet, which is made of chocolate, contains hidden fresh strawberries. Together with the bite-size "Merci Maman" confectioneries, this special offer is available for Mother's Day only. It might be fun to surprise your mother with this 'bouquet' as a present.


"Petit Bisou" – Decoration Cupcakes

Petit Bisou in Ashiya sells cupcakes and baked sweets. Over on their online shop, they're selling close to 100 different varieties of sweets and desserts. Among them – cupcakes decorated with flowers, a hugely popular gift item with female customers. For Mother's Day, they are also selling cookie sets with "Thank You, Mother" written in Japanese!


"Donguri Kyowakoku" – Studio Ghibli Character Flower Gifts

Flowers delivered directly to homes is a popular gift every year on Mother's Day, and Donguri Kyowakoku, a store that sells Studio Ghibli character merchandise, are doing just both instore and via their online shop "Sora no Ue." Popular Ghibli characters such as Totoro, Cat Bus, Jiji from Kiki's Delivery Service will be made into cute planters. As well as flower gifts, the store is also selling two different tea sets this year that come with tea and a glass mug.


"PSYCHE&" × "SABON" – Mother's Day Gifts

An arrangement of carnations co-ordinated in natural and gentle colours by PSYCHE& and a rose and lavender hand cream by SABON are being released as a set for Mother's Day. This special gift invigorates through "sight, smell and touch." This sincere gift is great for busy, hardworking mothers.

Be sure to send your mother a wonderful present full of love this Mother's Day.