Mother's Day is set to fall on May 10 in numerous countries around the world, including Japan. A lot of people are unable to return home in the current climate, so we've compiled a list of perfect gifts to send mothers this year.
1: Japanese Candy Coloured Ink @ GINZA TSUTAYA BOOKS
This new collection of ink was made in collaboration with Kyoto-based stationery maker Tag Stationery. The array of colours are inspired by traditional Japanese wagashi confections from the Edo Period. They have a spring aesthetic to them and so are the perfect choice for writing a letter or card to your mother this Mother's Day.
GINZA TSUTAYA BOOKS "Edo Confection Ink"
Release Date: May 1, 2020
T-SITE SHOPPING: https://bit.ly/2K5BET5
2: SHIRO "Hand Freshener 80" Hand Mist
Japanese cosmetic brand SHIRO recently released its new "Hand Refreshing Series" of hand sanitisers that both clean and keep hands moisturised. Their new product Hand Refreshener 80 is a hand mist and comes in two fragrances: "Chakrasana," is an original blend of fresh orange, spicy cloves, and geraniums, and "Sabon" which has a fresh soapy smell.
Full Details: https://www.moshimoshi-nippon.jp/314729
SHIRO Hand Refreshing Series
Official Website: https://shiro-shiro.jp/
3:My Neighbor Totoro Mother's Day Gift Set by Donguri Kyowakoku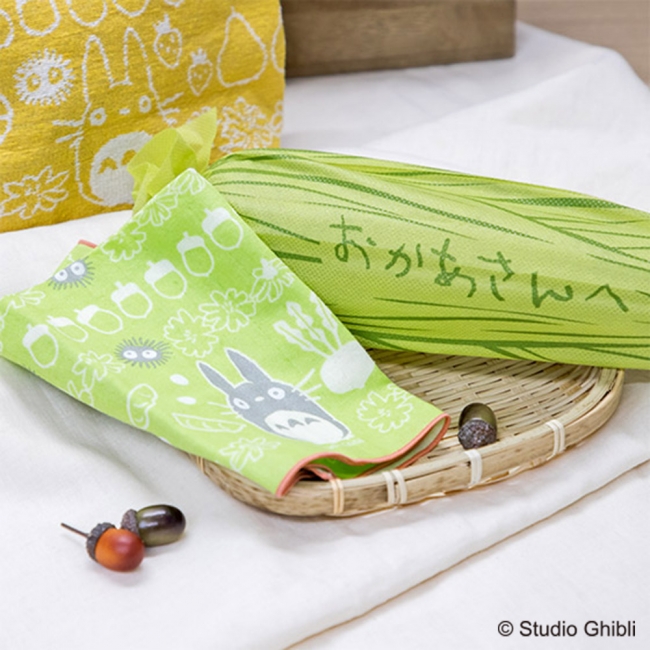 The My Neighbor Totoro corn gift set is a hugely popular item sold in Japan for Mother's Day and is now available again this year at Donguri Kyowakoku stores across Japan and on the Sora no Ue online shop. It's inspired by the corn that Mei picks for her hospitalised mother in the Studio Ghibli film My Neighbor Totoro. Wrapped inside is a lunch bag and handkerchief with illustrations of a lively Totoro and fresh vegetables.
Full Details: https://www.moshimoshi-nippon.jp/309219
Donguri Kyowakoku Branch List: http://benelic.com/donguri/list.php
Donguri Kyowakoku Sora no Ue Online Shop: http://www.donguri-sora.com
4: Ippukubox
For many of us, our time indoors has increased. The Ippukubox is a matcha making set which comes with everything you need to make authentic Japanese matcha at home. It comes with all the necessary gear for making matcha: a chawan cup, chasen tea whisk, chashaku teaspoon, and a natsume tea caddy for preserving your matcha. This is a great gift to treat your mother to so she can sit back and relax with a cup of hot matcha!
Full Details: https://www.moshimoshi-nippon.jp/316213
Ippukubox: https://o-takahashikogei.com
5: ORBIS RELEASE By Touch Series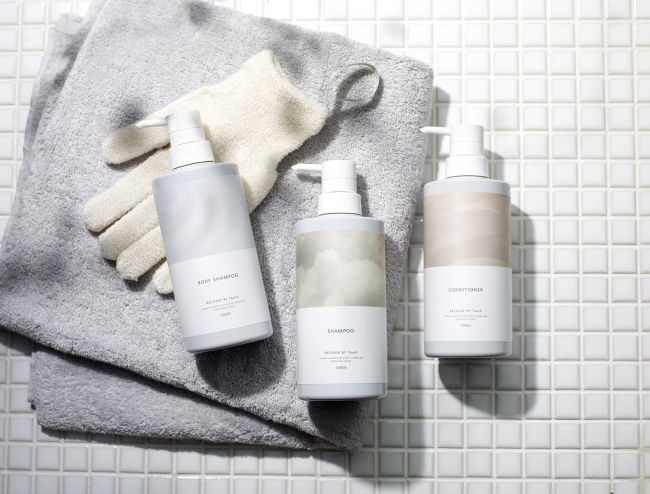 The new RELEASE By Touch series by ORBIS is a line of hair care items, including a shampoo that cares for both the hair and scalp. A perfect gift for maximum relaxation at home during bath time.
Full Details: https://www.moshimoshi-nippon.jp/318125
RELEASE By Touch Series
Official Website: https://www.orbis.co.jp/
6: The Number One Gift: Home Cafe
Since we can't go out and enjoy ourselves at a cafe during these times, why not bring the cafe experience indoors? If you're living at home with your mother, then why not treat her to a homemade dessert or drink? Check out the recipes below if you need some inspiration.
Stay Home: 5 Simple and Kawaii Fruit Sandwiches to Try Making During the Lockdown
Stay Home: 6 Toast Arrangements to Bring the Cafe Experience to Your Home During the Lockdown
We pray for amazing Mother's Days for all mothers around the world on May 10, 2020.