Surround Yourself in Atami's Natural Environment and Relax With a Special Hot Spring Plan
Onsen ryokan hot spring inn SOKI ATAMI is collaborating with Shiseido's skin and mind brand BAUM to offer a special new accommodation plan for the spring season. SOKI ATAMI x BAUM -Fresh Verdure & Healthcare- will run from May 1, but pre-bookings are already open on SOKI ATAMI's website.
Free gift bag to the first 100 people who make a reservation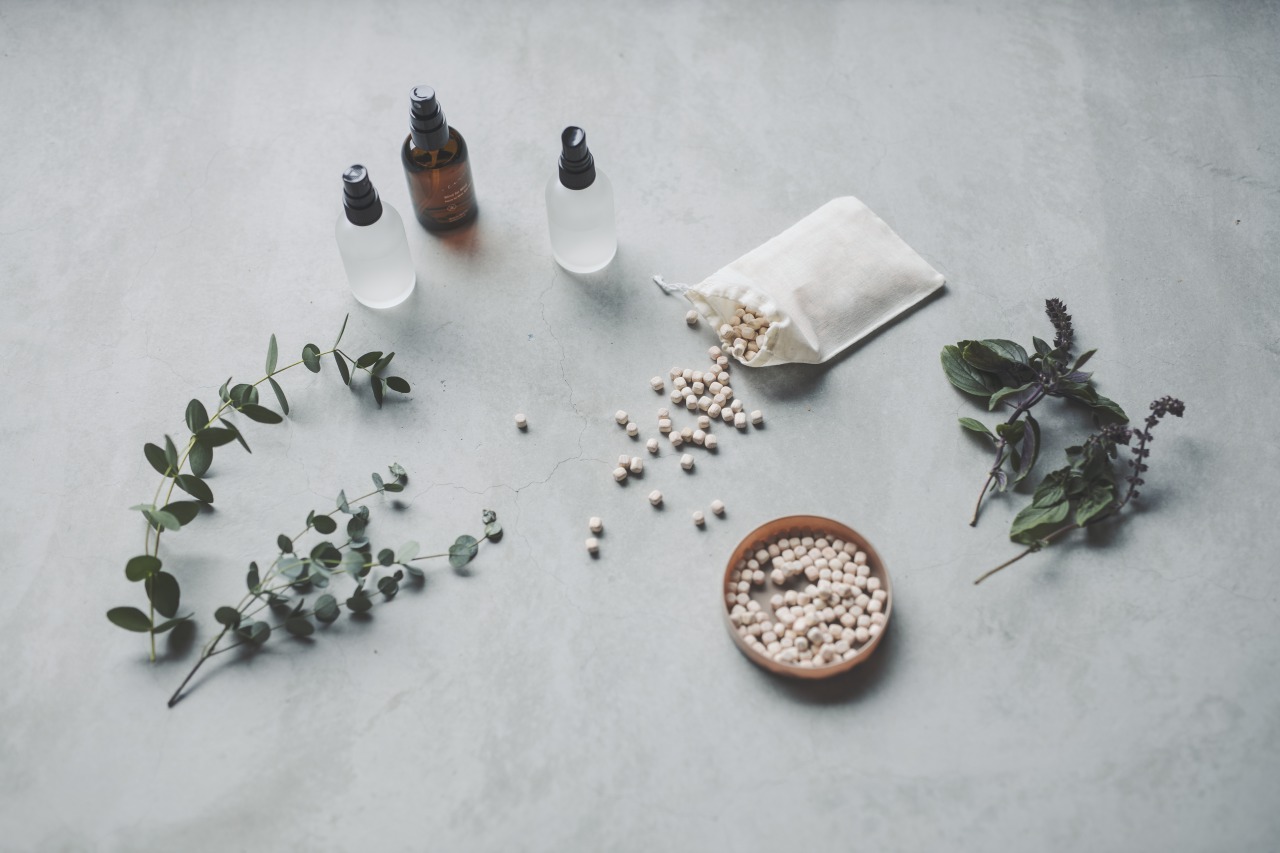 Enjoy deep relaxation with sachets filled with natural smells like wood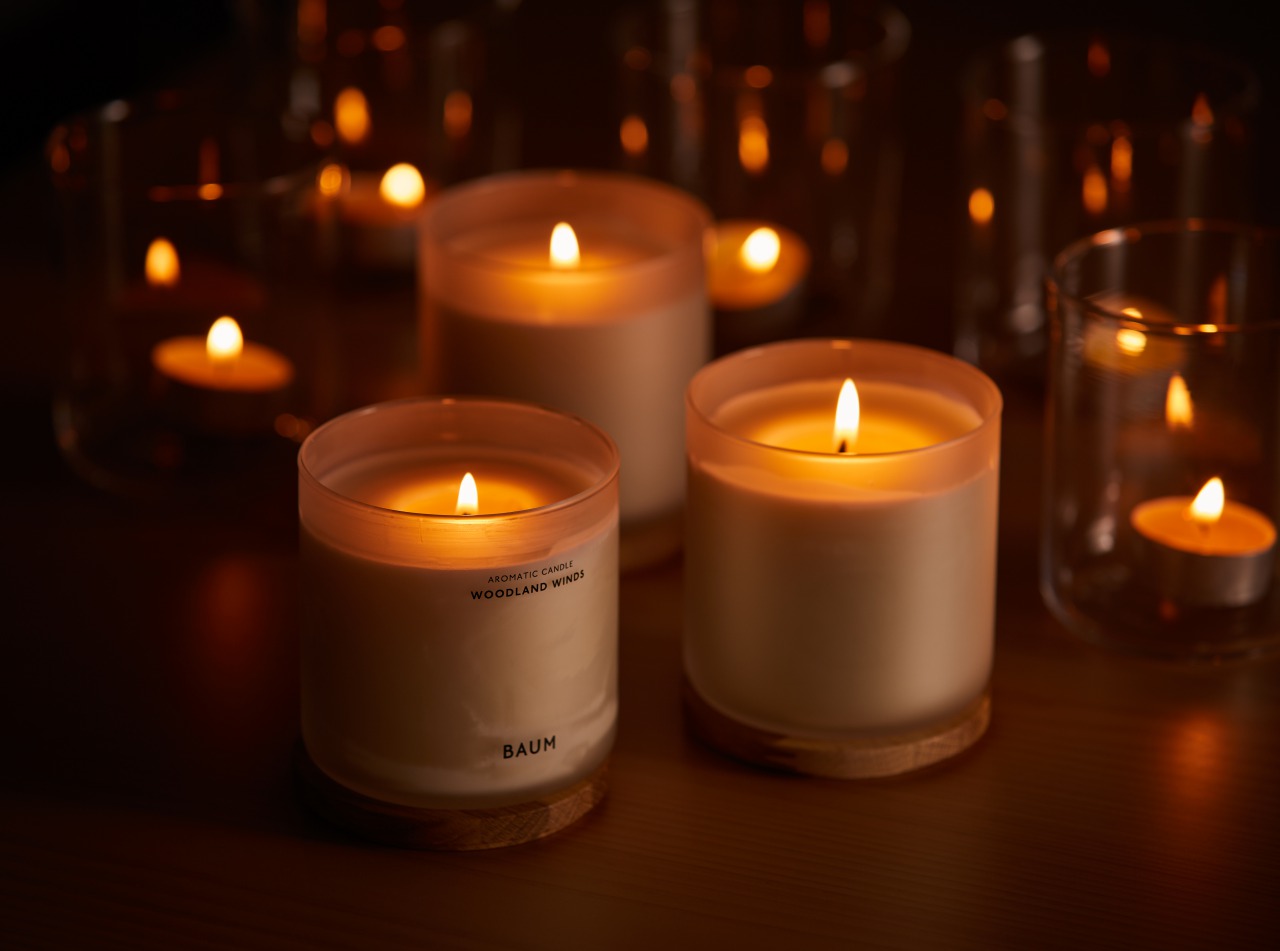 A candle-lit night under the starry sky
Fresh verdure and caring for one's health is the theme of this event which takes place deep within Atami. The plan includes the Forest Twin bedroom which is fitted with a half open-air hinoki area that faces the mountains and lets guests feel like they are surrounded by the new green leaves of spring. Rooms are also kitted out with amenities such as BAUM's Hydro Essence Lotion which captures the essence of fresh trees and shrubs. Guests are invited to experience Atami's hot spring culture and cuisine as they allow their mind and body to relax, ultimately benefitting their health. This season is known for its bounteous verdure and refreshing breeze, but it's also said to help alleviate the May blues which many Japanese people experience after starting school or work again, the negative feelings of the rainy season, and more, all of which can put one's spiritual state out of kilter. The scent of trees will rid guests of stress, nerves, and tension, and bring about relaxation, peaceful sleep, and a good detoxing.
BAUM is a skin and mind brand that helps support the strength of one's skin by focusing attention on the water storage, growth, and environmental protection of trees and forests while showing the importance of looking after your mind and body. The brand is giving free gift bags to the first 100 people that make a reservation to show how anyone can enjoy a sustainable life using an everyday item.
On the top floor of the inn is a tearoom where guests can make their own sachets using hinoki cypress. Guests can also enjoy the Aroamtic Room Spray and Aromatic Candles provided by BAUM, all to further aid in relaxation and restoration. In the evenings, the lights will be switched off at the cafe and be replaced with candlelight which will serve as a romantic replacement to shine against the overhead backdrop of the starry night sky.
Information
SOKI ATAMI x BAM -Verdure & Healthcare-
Japanese Plan Name: SOKI ATAMI × BAUM 〜新緑と養生〜
Running: May 1, 2021 – Late June 2021
Reservations: Now Open
Make a reservation here: https://x.gd/rH5wO
Official Website: https://www.so-ki.jp
RELATED ENTRIES
Hotel Gracery Taipei in Taiwan Offers the Japan Experience with New HANDS CONCEPT ROOM

Hotel Gracery Taipei, which can be found inside Taiwan's TOKYU HANDS Tailung, have opened the new 'HANDS CONCEPT ROOM' which offers the experience of visiting Japan without having to get on a plane.

'Take a Vacation to HANDS' Room

'Go Camping at HANDS' Room

Coupon

TOKYU HANDS Tailung have created two new concept rooms, the 'Take a Vacation to HANDS' room and the 'Go Camping at HANDS' room. While it is difficult to visit Japan at the moment, these rooms provide an authentic Japanese experience which allows guests to experience the culture and feel the charms of Japan.

 

The 'Take a Vacation to HANDS' room is based on Mount Fuji, Japanese railways, and vending machines, which are popular even in Taiwan. Popular tourist spots are also recreated using famous characters. 

The 'Go Camping at HANDS' room is inspired by glamping, which has become popular in Taiwan, using outdoor equipment to create a fun, indoor camping experience.

 

 

The guest-limited service also offers guests two 10% coupons, one that can be used while shopping at TOKYU HANDS Tailung and one that can be used for accommodation. During the campaign period, guests who spend over 5,000 Yuan at TOKYU HANDS Tailung will be entered into a lottery to win a one-night stay in the new themed rooms.

 

 Try Japanese-inspired indoor camping with the new 'HANDS CONCEPT ROOM!'

 

Information

Hotel Gracery Taipei 'HANDS CONCEPT ROOM'

Address: No. 89 Section 2, Zhongxiao East Road, Zhongzheng District, Taipei City, Taiwan

Official Site: https://gracery.com/taipei/ 

Hotel New Otani Announces Second PAUL & JOE Collaboration

Hotel New Otani Tokyo has collaborated with PAUL & JOE for the second time to offer a new accomodation plan, which will be available for one-night stays between December 1 2021 and January 4 2022.  The rooms will not be available between December 31 and January 2.

This collaboration room will allow you to surround yourself in the world of PAUL & JOE, a Parisian brand PAUL & JOE that is extremely popular with young women in their 20s and 30s. The initial collaboration was so popular that within just 10 days, all of the available dates within three months were sold out. This Christmas edition will only be available for one month, so be sure to book while you can.

The pink and ivory room features the brand's icon; Designer Sophie's beloved cats, Nunet and Gypsy. The decorations also feature Crisantemo flower motifs.

Not only is the wallpaper covered in PAUL & JOE motifs, but even the smaller pieces such as cushions, curling irons, and brushes are themed too. In addition, to celebrate the festive season, the room will include a special Christmas tree, allowing you to enjoy a special Christmas with somebody special, sharing a view of Tokyo Tower.

The second round of cosmetics is focused on the 2021 CHRISTMAS COLLECTION. The 'Lipstick Treatment' features adorable cats wearing Santa hats, while the 'Lipstick Limited' comes in a luxurious Christmas red – and also features cats in hats! Plus, the new 'Wrapping Hand Cream' will wrap your hands in a fresh moisturising texture. In addition, the best-selling 'Moisturizing Foundation Primer,' which was renewed on September 1, and the P&J skincare selection (oil, lotion, cleansing), each must-haves for the upcoming dry season, have been miniaturized into take-home samples in a limited edition pouch, especially for hotel customers.

Alongside the limited cosmetic samples, there will be matching pajamas and slippers available for purchase and take home, with a that will take you even deeper into the PAUL & JOE world. While these cat-and-floral print PJs are perfect for a girls-only gathering, a men's line has also been released due to popular demand, ideal for spending a romantic Christmas in matching pajamas.

 

 

Why not spend a wonderful Christmas in this PAUL & JOE room?

Information

PAUL & JOE Room ~Christmas~

Reservation Dates:

Friday & Saturday Rooms: September 14 2021~

Weekday & Sunday Rooms: Late October 2021

Room Duration: December 1 2021 ~ January 4 2022

※Unavailable between Dec. 31 and Jan. 21

Location: Hotel New Otani Tokyo

Reservations: https://www.newotani.co.jp/tokyo/stay/plan/paul-joeroom/  *Reservations can only be made online

Rihga Royal Hotel x YOURS BOOK STORE New Accommodation Plan to Discover Your New Favorite Book

Osaka's Rihga Royal Hotel is collaborating with book direction brand YOURS BOOK STORE to produce a one-room one-day accommodation plan titled "Once in a Lifetime ~ Professionals Choose Your Book~." The limited-time plan will be available between September 15 and November 30, 2021.

The lounge on the executive floor, known as The Presidential Towers, was reformed in March 2020 to include a library of 1,000 books, with themes including Osaka, refreshing, relaxing, and children's books. It was then that the room plan collaboration with YOURS BOOK STORE, who was involved in the initial book selection, was proposed.

In the "Once in a Lifetime ~ Professionals Choose Your Book~" accommodation plan, a professional will discuss with the guest to learn more about their taste, with the book director offering 3 personalized book choices per person. The guest can also take full advantage of the hotel library.

Following your trip, a book chosen especially for guests will be sent to your home, with a message card describing how your books were selected. This unique accommodation plan allows you to bask in the afterglow of your trip while waiting to see what kind of book you receive.

Why not check out this unique plan where you can receive your own personalized book recommendation?

Blue Bottle Coffee Opens New Cafe Inside SHIROIYA HOTEL in Gunma

Initially announced in July of this year, Blue Bottle Coffee Japan will open their newest shop on the premises of the SHIROIYA HOTEL in Maebashi, Gunma Prefecture on September 17, 2021. The new shop is part of a recent initiative to revitalize the city, and make Maebashi an inspiring art and culture destination.

Shiroiya Cafe Limited Menu

Blue Bottle Coffee x Nakamata Fuwafuwa Wanuki Coffee Cream & Anko

Shiroiya Cafe Limited Item


Blue Bottle Coffee x Nakamata Maebashi City Tote Bag (Limited quantities available)

SHIROIYA the PÂTISSERIE×BLUE BOTTLE COFFEE 


Grapefruit and Coffee Tart

Maebashi was once a large manufacturer of silk, and was crucial to Japan's modernization. In 2016, a number of creative minds from both Japan and abroad gathered in the city with the goal of revitalizing the town center. With that in mind, they first renovated the 300-year-old Shiroiya Ryokan, opening the SHIROIYA HOTEL in December 2020. Blue Bottle Coffee was a perfect fit for the project, with a continued goal of fostering community and using their proceeds to help develop towns and cities.

Blue Bottle Coffee Shiroiya Cafe as designed by Keiji Ashizawa Design, also responsible for designing cafes in Minatomirai and Shibuya. Keeping with a comfortable theme, the cafe is designed to let in ample amounts of light. Historic bricks from Maebashi were a key material used in the flooring. Both the SHIROIYA HOTEL and the new Blue Bottle Cafe feature art pieces by Yoshio Shirakawa, an artist from the area.

The Blue Bottle Coffee x Nakamata Fluffy Wanuki Coffee Cream & Anko is only available at the Shiroiya Cafe, and is a collaboration with Wamukashi Nakamata, a confectionary shop in town. A special Maebashi-themed tote bag will also be on sale in limited quantities.

To commemorate the opening of the Shiroiya Cafe, the PÂTISSERIE, located inside the hotel, will serve a limited-time Grapefruit and Coffee Tart.

Would you like to visit Maebashi on your next trip to Japan?

Information

Blue Bottle Coffee Shiroiya Cafe

Opening Date: September 17, 2021

Address: SHIROIYA HOTEL, 2-2-15 Honmachi, Maebashi, Gunma

Hours: 8:00-19:00 (Opens at 10:00 on opening day.)

Official Site: https://store.bluebottlecoffee.jp/

Hyatt Centric Kanazawa Reveals Halloween Inspired Menu for October

All-day restaurant FIVE – Grill & Lounge, located within the Hyatt Centric Kanazawa hotel, will begin serving up a selection of Halloween-inspired treats beginning October 1, including cake sets, parfaits, muffins, and various lunch and dinner items.

Guests will also be able to enjoy some mischievous cocktails and mocktails inspired by witches and ghosts!

Halloween Cake Set 

Black Sesame Pudding

Mummy Macaron

Ghostly Mousse

Pumpkin Ice Cream Sandwich

Coffin Tart

Monster Cream Puff

Halloween Parfait Set

Halloween Dinner/Lunch Course

Halloween Muffin Box

Halloween Cocktails 

Spooky Night

Hallo-Wine Sangria

I sWitch (Mocktail)

The Halloween Cake Set is filled with ghoulish treats, each one displaying incredible attention to detail. In the Halloween Parfait Set, guests can enjoy a tower of different sweets, including black currant and chocolate. Themed with creepy eyeball decorations throughout, it offers a variety of overlapping textures and tastes guests will want to savor until the last bite.

 

When thinking of Halloween, the colors orange and purple instantly come to mind. For the Halloween Dinner/Lunch Course, the menu's creators went with a more dark theme, envisioning a ghost appearing at any moment. The entire restaurant will be decorated in black and gray, creating a truly haunting dining experience.

Don't miss out on the Halloween Muffin Box, a set of mini-muffins made with fresh autumn ingredients, and offering a much cuter feel. Quantities are limited!

The gin-based Spooky Night cocktail is refreshing, with a bold blue color and red-rim on the glass, sure to turn your mouth bright crimson. Hallo-Wine Sangria, house-made with autumn fruits, has a unique design, with a skeleton rising from the glass! For those wanting a mocktail, the I sWitch asks guests to pour the accompanying red syrup over the cotton candy, changing both the appearance and flavor of the drink as if by witchcraft!

Which of these treats would you be after?

The Guests are Actors Too in the HOTEL SHE, OSAKA's 'Theatre While You Stay' Performance

The HOTEL SHE, OSAKA has announced a new form of evening entertainment that allows the guests to take part in their 'Theatre While You Stay' performances of The Indigo Restaurant, held between November 11 and 30 2021. Tickets sales start on September 3.

 

The food and drink menu can be enjoyed from the comfort of your room.

All guest rooms come furnished with a record player.


The boutique hotel brand HOTEL, SHE are leading hotels into the new era with their contemporary services, collaborating with poet Saihate Tahi to create the "Poet Hotel" and live-streaming a performance by artist SIRUP.

The 'Theatre While You Stay' is a form of evening entertainment where guests can enjoy and take part in a stage show that is set in the hotel, both planned and produced by HOTEL, SHE.

They were inspired by the "immersive theatre" technique which has become popular in New York's Broadway, allowing you to freely move around the hotel in your role as you enjoy the show, breaking the boundaries between audience and performer – You aren't just watching the show, but becoming a part of it.

The term "immersive theatre" was coined in London during the early 2000s and refers to a form of theatre that is based on the audience experience. It breaks down the traditional roles of the audience and performers, creating a new relationship between the guests and the show.

 

 

Set throughout the entire hotel building, the lobby, guest rooms, corridors, and courtyard are full of mysterious sounds and lights. The "story experience" starts as you check in, with no set start or end time.  All phones, mobile devices and watches that tell the time are confiscated upon checking in, causing the guests to lose their sense of time and wander the hotel throughout the long evenings. 

 

After watching, the whole story is gradually revealed by talking about the scenes that each experienced while drinking cocktails in the bar lounge and guest rooms.  We want you to enjoy the limited food menu and sweets based on Asian dishes such as Taiwan.

After the show, you can enjoy cocktails in the bar lounge and discuss the scenes you watched as the story is gradually revealed. The delicious limited-time menu is full of sweet Asian dishes and desserts from Taiwan and beyond.

Information

Theatre While You Stay – The Indigo Restaurant

Duration: November 11 ~ November 30 2021 

※Cancelled on November 18 and 25. 

Check In: 19:30 ~ 20:00 (VIP TWIN ROOM Check In is 19:15 ~ 20:00)

Check Out: 12:00 the following morning 

Location: HOTEL SHE, OSAKA

Address: 1-2-5 Ichioka, Minato-ku, Osaka City, Osaka

Ticket Sales:

Primary Ticket Sales (Lottery): September 3 at 20:00 ~ September 12 at 23:59

Secondary Ticket Sales (Lottery): September 14 at 18:00 ~ September 20 at 23:59

General Ticket Sales (First-Come, First-Serve): Undecided

Tickets/Official Site: http://aiirohanten.com/

RIHGA Royal Hotel Osaka to Offer Extremely Limited Halloween Accommodations

The RIHGA Royal Hotel Osaka has announced a spectacularly limited Halloween accommodation plan, titled 'A Terrifying Banquet in the Mysterious Lord's Castle.' Only one lucky person per day can book the decorated room, which features in-room meals and more treats to discover. Reservations are open through October 28, and the room will be available from September 10 until October 31.

'A Terrifying Banquet' Dining Table

Living Room

Skeletons in hotel uniform, ready to greet guests in the front room

This spooky setup will be held in the Fontainebleau suite, themed as a French palace. Guests will enjoy a western dinner course in the comfort (or discomfort) of the room. Decorated with black cats, ever-watchful owls and skeletons, guests can also look forward to taking plenty of photos at a designated photo spot on the sofa.

As the COVID-19 pandemic continues to keep people in their homes, the hotel created this room as a way to experience a new kind of cozy Halloween getaway. Visitors will enjoy plenty of other perks, including free parking, soft drink coupons, and breakfast the following morning.

Would you be able to sleep in this room filled with skeletons and specters?

Information

Special Halloween Room: 'A Terrifying Banquet in the Mysterious Lord's Castle'

Reservations Open: September 1 – October 28, 2021

Room Available: September 10 – October 31, 2021

*Reservations accepted until 8:00AM, 3 days in advance.

Official Site: https://www.rihga.co.jp/osaka/stay/plan/halloween2021

Adorable Halloween Dessert Buffet to be Served at Conrad Osaka

Hotel Conrad and Sebastian Masuda, known worldwide for his 'kawaii' works, are collaborating for the second year for a scrumptious Halloween event. Titled OWNER OF A COLORFUL HEART Halloween Sweets Buffet, the tasty treats will be available starting September 2. The buffet was held in Tokyo last year, but is moving to Osaka for 2021.

Guests can enjoy a variety of colorful Halloween sweets, created by Executive Pastry Chef Jimmy Boulet and supervised by Sebastian Masuda!

「OWNER OF A COLORFUL HEART」Halloween Sweets Buffet

Sweet Potato Mille-feuille

Orange Cupcake with Cassis Chantilly Cream

Spider Mousse Cake

Caramel and Persimmon Bellini

Crash the Halloween

Colorful Palette

Galaxy

Daisy Celebration

Halloween Caterpillar

Playful Macaroon

Blueberry Mousse and Fig Compote with Sesame Pralines

Black Cardamom Chocolate and Pear

Colorful Curries & Stews

The buffet tables are decorated with dark purple tones and welcome guests with Bouley's playful collection of sweets. His iconic mille-feuille uses ample amounts of cream and purple yams, with a chocolate spider web on top. The spider mousse cake, with its gentle shortcake-like texture and unusual combination of coffee and mango, is sure to surprise. Each treat uses autumn ingredients, and will surely have guests enjoying Halloween to the fullest.

Though the sweets buffet is sure to be filling enough, Conrad Osaka also serves a variety of savory items. For this event, five different colorful curries and stews from India, Thailand, and Hungary will be available. Along with naan bread, diners can sample Udon, French baguettes, rice crackers, waffles, and countless other goodies.

Anyone who comes to the event dressed in Halloween attire can post a photo with the hashtag #ownerofacolorfullheart on Instagram to receive a free glass of sparkling wine. A photo booth will also be on site, and guests can take pictures with some of Sebastian Masuda's most popular works.

Which goodies would you be picking up from the buffet?

Experience 600 Years of Historical Culture with the Tanadui Festival Accommodation Program

The HOSHINOYA Taketomi Island Resort in Taketomi, Okinawa will be holding the Tanadui Program between September 1 and October 12 2021. The special program will be held to mark the Tanadui Festival, an event that has been listed as an event of cultural importance and allows visitors to experience the deep, historical culture of Taketomi Island.

Taketomi is an island with it's own unique culture with a selection of festival rituals, including food offerings to pray for prosperity and abundant harvests. The Tanadui Festival is the largest on the island and has been designated an event of cultural importance, running for over 600 years. Every year, throughout the seventh and eighth days of the festival, a stage is assembled in Yomochi Utaki to host over 80 traditional performances, each dedicated to the Gods and deities. On Taketomi Island, the phrase "Kashikusaya Utsugumidu Masaru" is key to the local lifestyle, roughly translating to "cooperation over all." Join in the 'Spirit of Utsugumi (cooperation)' as the whole island practices and prepares for the festival – even those who have moved further away will return home to join in.

Focus Points

Bountiful Harvest Lunch – Get to know, touch, and cherish the five grains harvested on Taketomi Island


Enjoy a lunch that has been made using millet, wheats, beans, potatoes, and rice, which are said to be the five grains of Taketomi Island. Before lunch, you can join in the harvesting of potatoes grown on-site. Taketomi Island has no mountains or rivers as it was formed through the raising of coral atolls, making it difficult to grow crops. As distribution was unpopular in the past, the lack of crop growth meant that there was no food to live off. It is because of this that festivals, including the Tanadui Festival, were first held. They are used to pray for plentiful harvests and the traditions are upheld to this very day. During this event, you can harvest potatoes while learning about the history and land.

The lunch plate uses French techniques to propose a fun and new way of enjoying the five grains while retaining their simple sweetness; A sweet wheat risotto, shimadōfu soup, a harvest potato Dengaku (fried potatoes cut into cubes and sprinkled with sugar), plus desserts that can be enjoyed with peanuts. This delicious lunch allows you to get to know, touch, and cherish the five grains of Taketomi Island.  

 

Price: ¥7,260 (Per person, tax & service charge included)

Capacity: Two groups per day

Hours: 12:30 ~ 14:00

Location; Field, Dining Room

 

Traditional Iiyachi Making Tour in collaboration with the islanders and HOSHINOYA Taketomi Island

Iiyachi is a traditional rice cake-like food that is eaten during the Tanadui Festival. Originally the Iiyachi was made using only materials found on the island, but thanks to modern development and tourism, plus the decline of agriculture, it is now regularly made using materials cultivated on other islands. HOSHINOYA Taketomi Island has worked hard to inherit the traditional production method. This year they will be challenging themselves by making Iiyachi using both traditional methods and local agriculture, cultivating millet and azuki beans to use in the recipe. Iiyachi is made by combining the ingredients in a large Shinme Pot to boil and steam. The resulting food is then kneaded out by a group of people while it is turned with a spatula. 

This is an opportunity to get up and close with the island's traditional culture which is only visible once a year during the festive period. Iiyachi making is an important job to the islanders, overflowing with enthusiasm and commitment to the Tanadui Festival.

Price: Free

Date: October 7

Location: Azumaya Garden

 

Teedun Dress-Up Experience

Here you can try on the outfits worn by the traditional performers who participate in the Tanadui Festival. The traditional costumes are only worn during the festival and have been passed through families for generations, usually unworn by anybody who isn't native to the island. During the experience you will be offered a commemorative photo, perfect to take home as a memory of your trip to Taketomi Island. 

Price: ¥1,210 (Per group, tax & service charge included)

Hours: 10:30 ~ 12:30

Location: Yuntaku Lounge

Teedun-banashi

Here the staff will introduce you to the festivals roots, the culture that started it, and the history of the island, with photos to assist. You will be taught all about the 600 year history of the Tanadui Festival and the "Kashikusaya Utsugimi Domasaru" spirit. During the program, you can also learn about daily life on the island, full of festival excitement and traditional Okinawan scenery.

Price: Free

Hours: 20:45 ~ 21:15

Location: Yuntaku Lounge

One Moment on the Island ~Iiyacha~

A selection of traditional Okinawan snacks will be served in the Yuntaku Lounge, offering the visitors a special moment on the island. There are two seasonings available for the sweet and simple Iiyachi: Andansuu, a sweet oil miso that is popular in Yaeyama, and shrimp salt, made from Japanese Tiger Prawns found in the beautiful oceans surrounding the island.l

 

Price: Free

Hours: 14:00 ~ 16:00

Location: Yuntaku Lounge

Tanadui Festival Breakfast


Enjoy a unique Tanadui breakfast packed full of the fruits of the harvest, with millet mixed Juushii rice, Awa Miso Andansuu, and Pindako made using garlic and octopus from the island.  You'll be wide awake with this vibrant breakfast and its auspicious menu. 

Price: ¥4,235 (Per person, tax & service charge included) 

Hours: 7:00 ~ 10:30

Location: Dining Room

Experience 600 years of history for yourself with this unique program! 

Autumn Limited Parfait Released at The Strings Hotel Tokyo Intercontinental's Cafe & Bar Rhythmos

Between September 15 and November 30 2021, two seasonal Autumnal Strings Parfaits will be available to order at the Rhythmos Cafe & Bar, found on the 26th floor of The Strings Hotel Tokyo Intercontinental. Executive pastry chef Osada Gaku has selected seasonal fruits and flavors such as citrus, chestnut, and crystal pomelo to create an artistic autumnal parfait. For parfait lovers who want to compare the seasonal dessert with Rhythmos' standard parfait, the iconic Duo Parfait set will still be available to purchase along with a selection of drinks. This sweet treat can be enjoyed not only with afternoon tea but also as a post-dinner dessert.

 

The Marron parfait is formed of crimson and purple layers, starting with chestnut cream and panna cotta, with beautifully textured glacé chestnut chunks and fluffy candied chestnuts. The rum-infused custard cream brings out the chestnut taste, with the addition of panna cotta and acidic cassis jule bringing the taste to a whole new level.

The orange Autumn Citrus parfait is made with seasonal citrus fruits, including crystal pomelo,  mikan, and pink grapefruit. Starting with the fresh citrus, you'll find an orange and bergamot jule, paired with a caramel panna cotta and cream to balance out the subtle sweet and bitter flavors, along with chocolate cream and panna cotta, plus a cookie crunch to accent. The refreshing acidity of the citrus combined with the bittersweet caramel come together to create a wonderful harmony for your tastebuds.

Why not enjoy a blissful and mature lunchtime with this luxurious seasonal parfait?

Information

The Strings Parfait – Marron/Autumn Citrus

Availability: September 15 ~ November 30, 2021

Location: Cafe & Bar Rhythmos (26F)

Opening Hours: 11:30 ~ 20:00 (L.O.18:30) *Subject to change due to Covid-19 rules

Reservations:

Tel. 03-5783-1258 (Direct restaurant reservation line)

Official Site:https://intercontinental-strings.jp/jp

Four Seasons Hotel Kyoto to Begin Autumn Harvest Festival-themed Afternoon Tea Service

The Four Seasons Hotel Kyoto will begin offering Autumn Harvest Afternoon Tea for a limited time starting on September 13. This seasonal menu was designed by pastry chef Reiko Yokota, who has experience at Michelin Star restaurants and Four Seasons Hotels around the world. The menu is filled with healthy treats for both mind and body, utilizing fall ingredients like sweet potato, pumpkin, persimmon, and apple. 

Autumn Harvest Afternoon Tea

Five-sweets collection using fresh autumn ingredients to present the true flavor of local fruits and vegetables

Four savory treats presented in a bowl made to look like an autumn field, inviting guests to dig up autumn's bounty

Luxurious western and Japanese chestnuts compliment these premium autumn parfaits

A collection of take-home sweets featuring warm colors and autumn ingredients such as pumpkin and chestnut are perfect for decorating your home table

Halloween cupcakes, available for a limited-time, are the perfect souvenir

Guests can overlook the Sekisuien Gardens while dining from the terrace, a unique experience at the Four Seasons Hotel Kyoto


 

Afternoon tea begins with a collection of sweets, including jellies, tarte tatin, and crème brûlée, each bringing out the complex flavor of local Japanese fruits and vegetables. The featured jalapeno cornbread, inspired by Chef Yokota's childhood in Texas, is one of the more unique dishes. 

 

The savory dish, prepared by Brasserie restaurant head chef Ryuji Koga, presents each morsel in a bowl reminiscent of an autumn field, giving guests the chance to experience a bountiful harvest themselves by using a spoon as a makeshift shovel. 

 

For drinks, patrons can enjoy a selection of premium teas from Ronnefeldt in Germany, including the Four Seasons Hotel Kyoto's original blend. Two autumn-only tea mocktails are also present on the menu. 

 

The premium parfait, limited to 10 servings per day, is made from two types of chestnut-forward Mont Blanc. The Western chestnuts have a rich flavor, while the Japanese varieties are gentler and more delicate in their sweetness. The Mont Blanc with Chestnuts, Rum, and Cassis has a more adult flavor, balancing the sweetness of French chestnuts with the complex flavor of rum. Interwoven with pear compote and black currant jelly, this is a parfait that's as delightful to look at as it is to eat. 

 

The Japanese Chestnut Mont Blanc with Uji Green Tea and Yuzu is a more traditional Kyoto dish, bringing with it lavish amounts of green tea from Marukyu Koyamaen in Uji, along with refreshing yuzu sorbet. 

 

Those not wanting to leave this experience behind quite yet can feel free to take some pastries and baked goods home. In addition to the popular Mont Blanc and Strawberry Millefeuille, the Sweet Potato Shortcake will also be available. Why not pick up a Chestnut and Rum Pound cake, or perhaps an Orange and Earl Gray Pound Cake made with Ronnefeldt tea leaves? 

 

Halloween cupcakes will also be available for the first time this year, from October 15 to October 31. These include the Pumpkin and Cream Cheese Cupcake, and the Chocolate and Raspberry Cupcake. 

 

Featuring colorful and delectable seasonal ingredients, how would you like to partake in this magnificent afternoon tea service? 

Information

Autumn Harvest Afternoon Tea

Available: September 13 – November 30, 2021

Seating Times: 

12:00-14:30 (Last order at 14:00)

15:00-17:30 (Last Order at 17:00)

*There are two sessions at the above times.

Location: Four Seasons Hotel Kyoto 1F, Brasserie Restaurant

Premium Autumn Parfait

Available: September 13 – November 30, 2021 from 11:30-18:00

Location: Four Seasons Hotel Kyoto 1F, Brasserie Restaurant

(Limited to 10 per day.)

Autumn Sweets

Available: September 13 – November 30, 2021 from 11:30-18:00 from 10:00-21:00

Location: Four Seasons Hotel Kyoto 1F, Brasserie Restaurant


Official Site: https://www.fourseasons.com/jp/kyoto/

Hoshinoya Kyoto Hotel Holds Special Tale of Genji Event

Located deep in the mountains of Arashiyama, Kyoto Prefecture, Hoshinoya is a traditional resort in which every room has a magnificent river view. On November 29 and 30, the hotel will hold a limited autumn leaf viewing event exclusive for guests. The event itself draws inspiration from the dance of autumn leaves from the classic book The Tale of Genji, and will take place in Hoshinoya's garden, home to a 400-year-old Japanese maple tree. The area of Arashiyama was beloved by aristocrats during the Heian period for its natural landscapes and deep red leaves on display in autumn. 

Feature 1

During the Autumn Leaf Viewing in The Tale of Genji, Hikaru Genji dances among the falling autumn foliage. Arashiyama has also been the subject of many poems through the ages, including one by Emperor Shirakawa, who famously wrote "Follow the Oi River, and you will soon see the maple trees of Arashiyama." The 400-year-old maple tree in the back garden of Hoshinoya Kyoto majestically spreads its branches during the autumn months, and looks like something pulled from a painting. Visitors can imagine Hikaru Genji's graceful dance as they look out into the elegant scenery. 

Feature 2

Hikaru Genji's elegant 'Dance of the Blue Sea Waves,' described in the classic book, is said to be so graceful and impressive that it brought tears to the audience's eyes. As traditional instruments are played in the back garden, dancers will sway in traditional costumes, each spectacularly embroidered and detailed. The Old Japanese Court Music to be performed was originally established during the Heian period (794-1185), and is registered by UNESCO as a piece of intangible cultural history. 

How would you like to experience a piece of classical literature brought to life before your very eyes?

Information

Hoshinoya Autumn Leaf Viewing

Running: November 29 – November 30

Time: 9:30-10:30

Price: Free *Accommodation fee not included.

Reservations: At the front desk until 20:00 the day before the event, or online at https://hoshinoya.com/kyoto/

Location: Hoshinoya Kyoto

*For hotel guests only.


Official Site: https://hoshinoya.com/