Sushi represents Japanese food! 5 recommended sushi restaurants in Tokyo
Sushi is the probably the most famous Japanese food! Below are 5 sushi restaurants we highly recommend.
Roppongi "atelier Morimoto XEX"
"atelier Morimoto XEZ" is a combined restaurant produced by Masaharu Morimoto who works in foreign countries centering around the U.S. You can make an order until 3:00 AM and enjoy many kinds of dishes which are a mixture of Japanese style and Western style. "Edomaezushi" is the recommended dish. Why don't you enjoy the dishes created by this top chef who is loved by people all over the world?
Detailed information:http://www.moshimoshi-nippon.jp/58797
Shinjuku "Sushizanmai"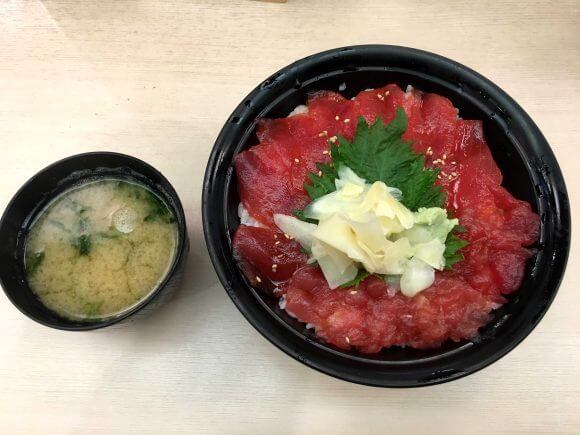 "Sushizanmai" is a sushi chain restaurant. The price of one of the lunch menus "Maguroduke Donburi" is only 477 yen (tax not included)! Moreover, you can drink as much coffee as you like. The lunch menu noted previously is offered from 11:00 to 17:00 at Shinjuku Higashiguchi Store (only on weekdays.) The helping of rice can be chosen at will and the menu comes with miso soup. The menu is recommended for those of you who want to enjoy seafood at a low price!
Detailed information:http://www.moshimoshi-nippon.jp/34111
Shinjuku "Hokkaido Sushi Unimaru"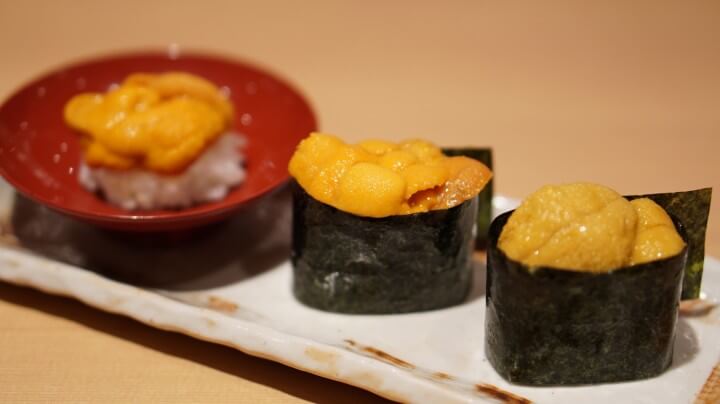 The branch store of "Hokkaido Unimaru" where you can enjoy sushi and dishes of sea urchin opened inside of "Odakyu Ace" at Shinjuku Station's West Exit. The set "Uni Tabekurabe" (1,800 yen) offers three kinds of sea urchins; Murasaki Uni, Bafun Uni and Ensui Uni. Accordingly, you can compare the taste of these different sea urchins. This set menu is highly recommended. You can choose either "Shiro Shari (white rice)" using rice vinegar or "Aka Shari (red rice) using red vinegar.
Detailed information:http://www.moshimoshi-nippon.jp/40869
>>next page
RELATED ENTRIES
Tokyo's The Art of DC – The Dawn of Super Heroes Exhibition and What to Look Out For

The Art of DC – The Dawn of Super Heroes opened at Tokyo City View in Roppongi Hills Tower last month where it's set to run until September 5.

The exhibition shines a spotlight on DC's Superheroes and Supervillains, such as Superman, Batman, and Joker, with over 400 exhibit items from comics to original documents and more on display. Let's take a closer look at just some of the things for DC fans to enjoy.

World-first exhibits of film costumes

In the Suicide Squad area, the actual costume worn by Margot Robbie when she played Harley Quinn in the film is on show. The costumes worn by Bloodsport and Peacemaker in the upcoming film The Suicide Squad are also being displayed.

See the Dark Knight's Batpod

The real Batpod used in The Dark Knight Trilogy stands in its full 3.7 meter long glory against a backdrop of night-time Gotham City.

A collection of masks worn by Heath Ledger's Joker

The mask and outfit worn by Heath Ledger as the Joker is also being showcased. He won the Academy Award for Best Supporting Actor for his role as the character in The Dark Knight. This one's a must-see for fans of the legendary character.

Harley Quinn & Joker afternoon tea

Harley Quinn & Joker Afternoon Tea | ¥5,000 (Tax Included)

Head to THE SUN & THE MOON restaurant to enjoy an afternoon tea inspired by Harley Quinn and Joker.

Superman Sky-High Drink | ¥1,400 (Tax Included)

The Clown Prince of Crime | ¥1,400 (Tax Included)

There's also a menu of mocktails to enjoy which are inspired by the characters of the DC universe.

DC Menu

Running: Until September 5, 2021

Location: THE SUN & THE MOON (Restaurant)

Opening Hours: 11:00-22:00

Official Website: http://thesun-themoon.com/

All DC characters and elements © & ™DC Comics. WB SHIELD: ™& © WBEI (s21)

Information

The Art of DC – The Dawn of Super Heroes

Running: June 25, 2021 – September 5, 2021

Location: Tokyo City View (Roppongi Hills Mori Tower Floor 52F)

Opening Hours: 10:00-22:00 (Last Entries 21:00)

Official Website: https://tcv-taod.roppongihills.com

60th Anniversary Sanrio Exhibition: The Beginning of Kawaii to Open at Roppongi Hills

From Hello Kitty to Pompompurin, Cinnamoroll, My Melody, and more – Sanrio's internationally adored cast of characters can be universally agreed to be representatives of Japan culture of 'kawaii.' In celebration of Sanrio's 60th anniversary, the company have announced an exhibition centred on the beginning of kawaii culture. The event will take place at TOKYO CITY VIEW from September 17, 2021 to January 10, 2022.

60th Anniversary Sanrio Exhibition: The Beginning of Kawaii recently finished up at the Matsuzakaya Art Gallery in Nagoya on June 12 and is set to move to Ōita Prefectural Art Museum where it will run from July 10 to September 5 before heading to TOKYO CITY VIEW. This exhibition will not only look back over Sanrio's 60-year history, but will also dive into how Japan's culture of 'kawaii' came about. Fans of Sanrio and Japan's kawaii can expect product and design showcases, in-depth explanations, and more.

Sebastian Masuda's iconic artwork is the centrepiece of the exhibition

Entrance exhibit in the daytime

At the entrance of the venue is the Unforgettable Tower, a symbolic art piece by Sebastian Masuda created exclusively for this exhibition which towers 6 meters tall. It's made up of countless plushies of Sanrio characters such as Hello Kitty.

Entrance exhibit in the evening


The kawaii installation stands gorgeously against the cityscape of Tokyo which makes for an Instagrammable photo in the evenings when the city is lit up. The piece, as its name suggests, hopes to create unforgettable memories. The exhibition is set to run through Halloween, Christmas, and New Year, so visitors are sure to make some memorable ones.


© 2021 SANRIO CO., LTD. APPROVAL NO. SP610376

Shouta Aoi's voice as the tour guide

Having lent his voice to other Sanrio events, including at Sanrio Puroland and in collaboration with the Little Twin Stars, the Japanese singer, actor, and voice actor Shouta Aoi has recorded announcements for the exhibition which will be played to guide people around the event.

A themed menu created for the Tokyo exhibition

From Left: Anniversary Afternoon Tea / Hello Kitty Daisuki Fried Apple Mille-Feuille / Cinnamoroll's Balloon Trip

© 2021 SANRIO CO., LTD. APPROVAL NO. SP610376

THE SUN & THE MOON, a cafe and restaurant fusion on the same floor of the exhibition, will serve up food, desserts, and non-alcoholic cocktails inspired by the Sanrio characters. Special seasonal afternoon tea sets will also be sold on Halloween, Christmas, and more too.

Dates
Restaurant: September 17, 2021 – January 10, 2022

Cafe: December 15, 2021 – January 10, 2021

*Closed December 21-26

The main exhibition

The exhibition will be split into six zones with 10 different themes. Over 800 products, documents, and materials related to Sanrio will be presented, many of which will shine a spotlight on some of their most famous characters out of their roster of 400, such as Hello Kitty and My Melody, and other characters that might not be known to those outside Japan such as best friends Patty & Jimmy. It's a chance to walk through the history of Sanrio and Japan's culture of kawaii.

© 2021 SANRIO CO., LTD. APPROVAL NO. SP610376

© 2021 SANRIO CO., LTD. APPROVAL NO. SP610376

© 2021 SANRIO CO., LTD. APPROVAL NO. SP610376

One of the six zones will look into secrets of Sanrio through the globally-beloved kawaii icon Hello Kitty. Another will display outfits such as the Hello Kitty dress worn by Lady Gaga.

Original merchandise

A small peek at just some of the items available

© 2021 SANRIO CO., LTD. APPROVAL NO. SP610376

Sanrio fans can also get their hands on a collection of merchandise with designs ranging from the exhibition's main visual to classic designs. There will be over 100 items to sift through.

Tickets for the exhibition will be available from August 1. A limited number of special tickets that include free merch will also be released.

© 2021 SANRIO CO., LTD. APPROVAL NO. SP610376

Information

60th Anniversary Sanrio Exhibition: The Beginning of Kawaii

Running: September 17, 2021 – January 10, 2022

Where: TOKYO CITY VIEW (Roppongi Hills Mori Tower Floor 52F)

Address: 6-10-1 Roppongi, Minato-ku, Toky0

Price: TBA

60th Anniversary Sanrio Exhibition: The Beginning of Kawaii Official Website: https://sanriocharactermuseum.com/

Japanese Michelin Star Chef to Open New Restaurant Kimura Don in Shinjuku

A new restaurant by the name of Kimura Don is set to open inside Shinjuku Takashimaya's Restaurant Square on July 20, 2021.

Kimura Don is a new donburi restaurant produced by Koji Kimura, a chef whose popular sushi bar Sushi Kimura, located in Futakotamagawa, has held two Michelin stars since 2013. His new eatery continues the traditions and techniques honed at Sushi Kimura while spinning innovation into new donburi rice bowl dishes conceived from the many ideas Kimura has conceived over the years.

The donburi to be served recreates that perfect balance between vinegared rice and toppings which Kimura mastered at his sushi bar. Customers can enjoy a range of additions including donburi classics such as meat and fish as well as seasonal ingredients. The restaurant also uses locally grown and reared produce and ingredients that's also environmentally-friendly from Tokyo such as Kinuhari rice from Hachiojo and Akigawagyu beef. This will help to foster a relationship between local farmers and consumers. 

Lunchtime Dishes | ¥3,500 Each | Serving Times: 11:00-17:00 (Last Orders 16:00)

Pick from five different donburi bowls such as tuna, pilchard, and roast beef. Each season will also has its own exclusive dish made with seasonal ingredients. There's also a special option to order a set of two smaller versions of the dishes too for ¥3,800. 

Evening Courses | From ¥12,000 | Serving Times: 17:00-23:00 (Last Orders 22:00)

The evening course line-up is also made up of five different bowls as well as seven seasonal snacks.

Koji Kimura | Comment

"I've been set up in Futakotamagawa for 16 years. I studied how to prepare sushi rice for many years, since it serves as the foundation, so that I could create unique sushi. I have made sushi rice that's unique and draws a line under other restaurants, rice which when combined with toppings explodes with umami flavour. I use this same sushi rice as the basis for lots of innovative donburi dishes, and I'd love for people to enjoy a taste at the first place in Japan to do this."

Life Lessons with Uramichi Oniisan Anime Series Collaborates With Rascal the Raccoon

In promotion of the anime adaptation of Gaku Kuze's manga series Life Lessons with Uramichi Oniisan, a merchandise collection was released in collaboration with Nippon Animation's series Rascal the Raccoon on July 9 at Shinjuku Marui Annex. The items will also be released at Nanba Marui and Hakata Marui on July 24 and August 7 respectively.

A little look at some of the items

Name Badges | 5 Designs | ¥660 Each (Tax Included)

Pins | 8 Designs | ¥440 (Tax Included)

Keyrings | 8 Designs | ¥770 (Tax Included)

Keyrings | 6 Designs | ¥1,100 Each (Tax Included)

Keyrings | 8 Designs | ¥880 (Tax Included)

Acrylic Stands | 8 Designs | ¥880 (Tax Included)

Wooden Reversible Keyrings | ¥660 (Tax Included)

Hand Towel | ¥1,100 (Tax Included)

Onigiri Case | ¥1,320 (Tax Included)

Pass Case | ¥2,970 (Tax Included)

Tote Bag | ¥1,650 (Tax Included)

T-Shirts | Sizes: M, L, XL | ¥3,850 Each (Tax Included)

Exclusive artwork was illustrated for the collection featuring the characters Uramichi Omota, Tobikichi Usahara, Iketeru Daga, Utano Tadano, Kotori-san, and Rascal. The designs are featured on the merchandise sold at the pop-up shops.

©久世岳・一迅社/「うらみちお兄さん」製作委員会 © NIPPON ANIMATION CO., LTD.

Hokusai and Hiroshige Japan Blue Ukiyo-e Exhibition Opens in Shinjuku

The Adachi Foundation for the Preservation of Woodcut Printing is currently holding an exhibition centred on the Japanese ukiyo-e artists Hokusai and Hiroshige at their permanent exhibition in Shinjuku.

Shibusawa Eiichi (1840-1931) was a Japanese industrialist who is often known as the 'father of Japanese capitalism.' In Japan, people have a strong image of him as being a great man of modern history, but in actual fact one third of his life was lived during the same era as when esteemed ukiyo-e artists Hokusai and Hiroshige were alive. The Adachi Foundation's exhibition focuses on the colour blue, one which has roots during that era and has gone on to become a prominent colour in present day Japanese companies.

The immense popularity of bright blue ukiyo-e

Aizuri-e is a type of woodblock print that is printed predominanetly in blue. They were extremely popular in Edo and used Prussian blue, also nicknamed 'Japan blue.' Hokusai used this same colour when creating his famous Thirty-six Views of Mount Fuji, as did Hiroshige, bringing life to the backgrounds and environment.

Japan Blue: Ukiyo-e From Japan to Paris

Hiroshige showcased his work at the second Exposition Universelle in 1867, making it the first time for ukiyo-e to be properly shown to the world, allowing for the spread of Japonisme. Taken aback by how he used the Prussian blue, the people of Europe praised Hiroshige's work and named the colour 'Hiroshige Blue.' It was a turning point for Japan as the country began opening up to the world, enabling them to witness the skills of Japanese craft.

The Adachi Foundation is also hosting the exhibition online in VR for free which is available in both English and Japanese. Visitors can enjoy Hokusai and Hiroshige's work up close.

Information

Japan Blue in Hokusai & Hiroshige's Ukiyo-e: The Period in Which Shibusawa Eiichi Lived

Japanese Exhibition Title:「北斎・広重の浮世絵に見るジャパンブルー _~渋沢栄一の生きた時代~」

Running: June 22, 2021 — August 21, 2021

Address: 3-13-17 Shimoochiai, Shinjuku, Tokyo 161-0033, Japan

Opening Hours: [Tue-Fri] 10:00-18:00 / [Sat] 10:00-17:00

Closed: Sundays / Mondays / Public Holidays

Entry: Free

Exhibition Online(JP): https://my.matterport.com/show/?m=WJVeiudxTHg

Exhibition Online(EN):https://my.matterport.com/show/?m=4qQFG4CDSQU

Minerva Cafe to Open at The Promised Neverland Jailbreak Arc Museum Exhibition

Roppongi Museum is set to open its The Promised Neverland exhibition on July 17 where it will run until December 30. The exhibition covers the Grace Field House Jailbreak Arc, where guests can feel like they're really walking through the house.

Cafe Logo


As part of the exhibition, a themed cafe called the Minerva Cafe will open inside the museum serving food and drink inspired by the anime series.

BLT Sandwich & Salmon Cream Cheese | ¥1,740 (Tax Included)

Minerva & Phil's Chocolate Banana Pancakes | ¥1,600 (Tax Included)

The Minerva Cafe menu includes the mysterious William Minerva who Emma, Norman, and Ray are pursuing, chocolate banana pancakes with Minerva and Phil designs, and more, including a range drinks.

Latte Art | ¥770 (Tax Included)

Isabella's Brown Sugar Milk Tea | ¥540 (Tax Included)

The Emma, Norman, and Ray lattes also come with a coaster you can take home, and there's a special Isabella milk tea you can buy at THE ALLEY, a food truck at Roppongi Musuem that's popular for its Taiwanese milk teas.

©白井カイウ・出水ぽすか/集英社・約束のネバーランド製作委員会

Information

The Promised Neverland Grace Field House Jailbreak Arc Exhibition

​Running: July 17, 2021 – December 30, 2021

Venue: Roppongi Museum
Address: 5-6-20 Roppongi, Minato-ku, Tokyo

Opening Hours: 10:00-18:00 (Until 20:00 on Saturdays)

Tickets: On sale June 30, 2021

Event Page: https://neverland.taiken-museum.com

Gas Mask Plant Pots Showcased as Part of TENEO's Exhibition Tour

Japanese men's brand TENEO and Shibakusa Pottery, which was founded in 1841 in Hida-Takayama, are set to begin their first exhibition tour on July 9 which aims to make traditional Japanese craftsmanship part of our modern lives as contemporary art.

FULL HAND MADE with HAMAMOTO 

TENEO is rooted in the concept of combining and evolving the differing cultures and backgrounds of Japan and France. Shibakusa Pottery has been producing pottery in Gifu's city of Takayama since the Edo Period and operates on the motto of "Handing down tradition is on the decline; tradition is the continuation of innovation." Both TENO and SHibakusa have come together to launch a project that aims to develop and advance traditional craftsmanship, and so they are opening a series of exhibition pop-up shops beginning at DiEGO Omotesando in Tokyo on July 9 before heading to Discover Japan Lab. in Shibuya PARCO, g GIFT AND LIFESTYLE in Roppoingi Hills, and elsewhere.


Pre-orders for the products to be showcased at the pop-up shop are now available to pre-order online in Japan at TENEO and will be shipped in October. Exhibits include works by the young bonsai master Yusuke Hamamoto, flower arrangements Ayayoshi Ozono who maintains long-time traditional Japanese styles and techniques, and more.


The project will  collaborate with the international tattoo artist Hiro in October as well as many other traditional artists and craftsmen from inside and outside Japan. The pop-up shop also sees the release of the 'GAS MASK POT/VASE.' The purpose of these works is to show people new forms and ways of expressing tradition.

Information

TENEO POP UP  

Location: DiEGO Omotesando
Running: July 9, 2021 – July 24, 2021

Address: Oriental Harajuku 205, 4-17-8 Jingumae, Shibuya, Tokyo

Opening Hours: 13:00-18:00 (Wednesday to Saturday only)
Official Website:  https://www.di-ego.net

Location: Discover Japan Lab.
Running: July 30, 2021 – August 5, 2021

Address: 15-1 Udagawacho, Shibuya, Tokyo

Opening Hours 11:00-20:00
Official Website: https://shibuya.parco.jp/shop/detail/?cd=025804

Location: g GIFT AND LIFESTYLE
Running: August 6, 2021 – End of August 2021

Address: Roppongi Hills HILLSIDE B1F, 6-10-2 Roppongi, Minato-ku, Tokyo
Opening Hours: 11:00-21:00
Official Website: https://g-roppongi.jp



Project Details: https://prtimes.jp/main/html/rd/p/000000003.000068928.html

TENEO Official Website: https://teneo.work

Promare x Little Twin Stars Merchandise Releases in Collaboration With THE CHARA SHOP

The anime film Promare, Sanrio's Little Twin Stars, and THE CHARA SHOP teamed up to release a collaborative merchandise collection at Shinjuku Marui on July 1.

Wire Keyring Illustrated by Shigeto Koyama | 2 Designs | ¥880 Each (Tax Included)

Mirror Illustrated by Shigeto Koyama |  ¥880 Each (Tax Included)

Mini Towels Illustrated by Shigeto Koyama | 2 Designs | ¥990 Each (Tax Included)

Pin Set Illustrated by Shigeto Koyama | ¥1,320 (Tax Included)

Acrylic Stand Illustrated by Shigeto Koyama | 2 Designs | ¥1,430 Each (Tax Included)

Mug Illustrated by Shigeto Koyama | ¥1,650 (Tax Included)

Tote Bag | ¥2,200 (Tax Included)

Freebies for every ¥3,000 spent on merchandsie

The merchandise collection features adorable designs illustrated by Shigeto Koyama in the style of Sanrio's Little Twin Stars.

©TRIGGER・中島かずき/XFLAG © '21 SANRIO CO., LTD. APPR. NO. S620339

Information

Promare x Little Twin Stars x THE CHARA SHOP
Running: July 1, 2021 – July 13, 2021

Location: Shinjuku Marui Annex (Floor 6F)

Address: 3-1-26 Shinjuku, Shinjuku-ku, Tokyo, 160-0022, Japan
*Opening hours subject to change depending on COVID-19

The Promised Neverland Jailbreak Arc Museum Exhibition Announces Exclusive Merchandise

Roppongi Museum is set to open its The Promised Neverland exhibition on July 17 where it will run until December 30. The exhibition covers the Grace Field House Jailbreak Arc, where guests can feel like they're really walking through the house.

Newly illustrated artwork to be used on exclusive merchandise

Limited-edition museum exclusive merch line-up

Hangers | 3 Designs: Emma, Norman, Ray | ¥1,430 Each (Tax Included)

Pins | 10 Designs | ¥440 Each (Tax Included)

Acrylic Figures With Stills | 3 Designs: Emma, Norman, Ray | ¥1,430 Each (Tax Included)

Croquis Notebook | ¥990 (Tax Included)

Folder | ¥440 (Tax Included)

3D Postcard Set | ¥990 (Tax Included)

Stainless Steel Bottles | 3 Designs: Emma, Norman, Ray | ¥1,870 Each (Tax Included)

Key Keyring | ¥990 (Tax Included)

4C Ballpoint Pens | 4 Designs: Emma, Norman, Ray, Little Bunny | ¥880 Each (Tax Included)

Flat Pouches | 3 Designs: Emma, Norman, Ray | ¥1,760 Each (Tax Included)

Compact Mirror | ¥2,200 (Tax Included)

Little Bunny Pouch | ¥3,080 (Tax Included)

The exhibition artwork and 136 pieces of merchandise focus on the strong bond between Emma, Norman, and Ray. Dive into the world of The Promised Neverland at the special exhibition arriving this summer.

Information

The Promised Neverland Grace Field House Jailbreak Arc Exhibition

​Running: July 17, 2021 – December 30, 2021

Venue: Roppongi Museum
Address: 5-6-20 Roppongi, Minato-ku, Tokyo

Opening Hours: 10:00-18:00 (Until 20:00 on Saturdays)

Tickets: On sale June 30, 2021

Event Page: https://neverland.taiken-museum.com

Cute Little Bird Themed Event Opens at Odakyu Department Store in Shinjuku

The Shinjuku Bird Festival opened on the 11th floor of Odakyu Department Store in Shinjuku, Tokyo on June 30 where it's running until July 6.

Some of the cute bird products to get your beaks on

Piyo Piyo Gao Poncho-chan: ¥8,250 / Piyo Piyo Gao Goggle-chan: ¥5,500

Ikimono Cookie kurimaro collection Cookies: ¥432 Each

Kisuke Paper: Large ¥3,850 / Small ¥2,750 (Available July 3-4 only)

Hoholala Kobo Oven Glove | ¥2,200

m-pool Glass Necklace | ¥4,950

Wild Bird Paintings | ¥1,980 Each

Hoholala Kobo x Oiue-dou Pouches: ¥2,200
 

Free fan for buyers

Free postcard for buyers

Bird lovers will be able to get their talons on everything from accessories to desserts and more. Many of the items are exclusive to the event, and there's also some freebies: the first 100 people to spend over ¥3,000 each day will receive an original fan, and the first 300 people to arrive at the festival each day will get a postcard.

Information

Shinjuku Bird Festival
Running: June 30, 2021 – July 6, 2021

Opening Hours: 10:00-20:00
Location: Odakyu Department Store Shinjuku (Floor 11F)

Address: 1-1-1 Nishi-Shinjuku, Shinjuku-ku, Tokyo

Access: Outside Shinjuku Station's west exit
TEL: 0570-025-888
Official Website: http://www.odakyu-dept.co.jp/


The Promised Neverland Museum Exhibition Opening in Roppongi Cover the Jailbreak Arc

Roppongi Museum is set to open its The Promised Neverland exhibition on July 17 where it will run until December 30. The exhibition covers the Grace Field House Jailbreak Arc, where guests can feel like they're really walking through the house.

Grace Field House entrance

Venue map

The exhibition is split into seven 'chapters' which recreate various scenes from the manga and anime series. The areas are littered with props such as the truck that Conny goes into, the test room desks, ​William Minerva's pen, and so on. They even have the rooms smelling like they would in the series.

Information

The Promised Neverland Grace Field House Jailbreak Arc Exhibition

​Running: July 17, 2021 – December 30, 2021

Venue: Roppongi Museum
Address: 5-6-20 Roppongi, Minato-ku, Tokyo

Opening Hours: 10:00-18:00 (Until 20:00 on Saturdays)

Tickets: On sale June 30, 2021

Event Page: https://neverland.taiken-museum.com

BEAMS Showcase Their Historical Fashion Archive at The National Art Center in Tokyo

BEAMS is celebrating its 45th anniversary this year. At such an important milestone, it's important to take a look back at where the brand has come from, and so BEAMS is taking part in the Fashion in Japan 1945-2020 exhibition that opened at The National Art Center, Tokyo, last Wednesday. Followers of the Japanese fashion are able to see their early products when they first opened in the late 1970's to their Shibuya Casual style, known as Shibu-Kaji, from the late 80's. It's an historical, nostalgic throwback across their archive. Exclusive merchandise is also being sold featuring the 'American Life Shop BEAMS' logo which they branded upon establishing the brand.

A look at just some of the exhibits on display

BEAMS shopping bag from 1977

Shibu-Kaji outfit from late 1980's

Exhibition-exclusive souvenir merch inspired by vintage BEAMS

This exhibition follows the unique trajectory of Japanese clothing, especially in post-World War Ⅱ Japan, as seen from both sides: that of designers who transmit culture by creating clothes and ideas, and that of users who receive it by wearing the clothes and at times create era-defining grassroots fashion movements. It offers a comprehensive overview that references the predominant media of each era, such as newspapers, magazines, and advertisements.

In the mid to late 1970's, BEAMS was at the forefront of spreading casual wear to people, stocking some of the country's most notable brands and designers. BEAMS opened its first store in Harajuku in 1976 where it sold shirts, shoes, and other items. In 1977 they introduced their own shopping bag, and the following year opened up their first BEAMS F selling traditional men's style clothing. It was around this time that beams released their POPEYE magazine too. All of this and more is explore at the exhibition along with commentary.

A talk event titled "Lifestyle Tips: POPEYE & BEAMS" will also take place on July 3 at the museum.

Information

Fashion in Japan 1945-2020
Running: June 9, 2021 – September 6, 2021

Venue: The National Art Center, Tokyo

Address: 7-22-2 Roppongi, Minato-ku, Tokyo
TEL: 03-5777-8600
Opening Hours: 10:00-18:00 (Until 20:00 on Fridays and Saturdays)

*Last entries 30 minutes before closure

*Exhibition content subject to change
Official Website: https://www.nact.jp/english/exhibitions/2020/fij2020/


Talk Event
Title: Lifestyle Tips: POPEYE & BEAMS
Date: July 3, 2021

Time: 14:00-15:30
Venue: The National Art Center, Tokyo