Have you decided where you're going to see Japan's cherry blossoms this year?
If not, then we have you covered. Here are 5 hanami events happening this year that are a little different from usual – from more traditional festivals to others using technology like AR and projection mapping.
Aqua Park Shinagawa – "SAKURA AQUARIUM by NAKED"
"SAKURA AQUARIUM by NAKED" is an experience-based hanami event that will use the latest in Tokyo's cutting-edge entertainment to combine Japanese traditional culture, digital art, cherry blossoms and the world of the sea. NAKED is a leading creative company in Japan who will use projection mapping and artwork to depict illustrations of vividly coloured cherry blossoms using all parts of the room including the ceiling, walls and floor. Guests will be completely surrounded by cherry blossoms upon entering the aquarium.
Full Details: https://www.moshimoshi-nippon.jp/92366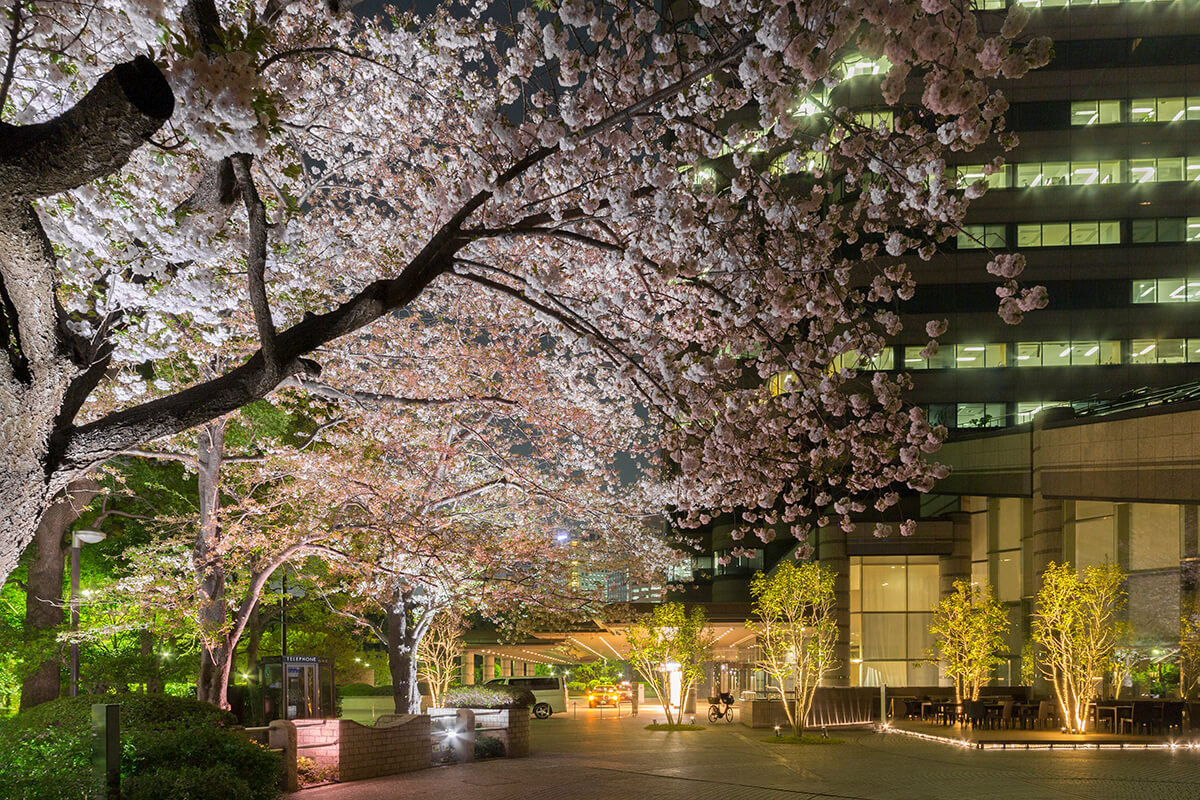 Gotenyama Cherry Blossom Festival
From the Edo period, Gotenyama was used for many activities and gatherings, such as a place where successive shogun engaged in falconry, and where formal tea parties were also held. It's an area that has bred elegant culture and has even come to become a famous place to view cherry blossoms ever since the common people of the Edo Period used it as a popular retreat. This year, the festival will combine Edo, art and technology to host a range of events and activities, such as a cherry blossom light-up show, a Gotenyama tea party, a cherry blossom bar, an AR experience, and more.
Full Details: https://www.moshimoshi-nippon.jp/95179
Takato Sakura Matsuri
Takato Sakura Matsuri is held every year in Nagano Prefecture, bringing in almost 200,000 people during the cherry blossom season. There are about 1,500 cherry trees planted inside the park, which is known as one of the 3 most famous spots for hanami in Japan. This year, the festival has teamed up with famous confectionery store Ina Sweets! They are also holding a campaign where you can get your hands on some limited-edition collaborative spring sweets.
Full Details: https://www.moshimoshi-nippon.jp/94437
Nihonbashi Sakura Festival    
You can look forward to enjoying an artistic hanami at this event. This year marks the 5th run of the festival, where there will be cherry blossom inspired food, a music festival, an art exhibition and much more. The main highlight of the festival is the "SAKURA TUNNEL" that will run along the road to Fukutoku Shrine where around 100 cherry blossom lanterns will illuminate the entire street in a magical pink colour.
Full Details: https://www.moshimoshi-nippon.jp/88158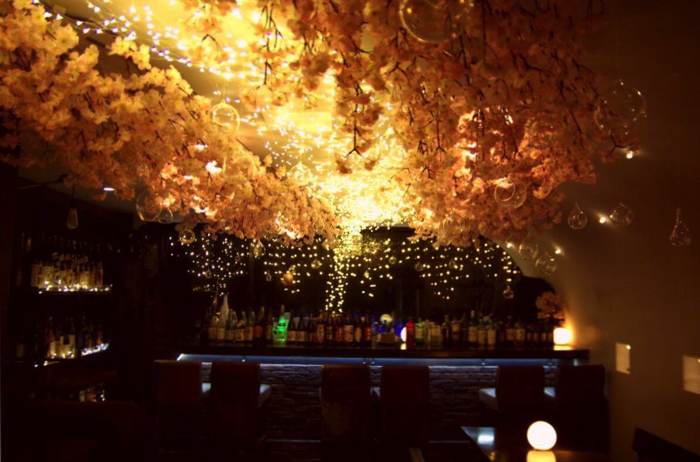 Kichijoji Yozakura
The dining bar "Kichijoji SUN Tama Bar" is now holding a limited spring event where the interior of the bar is decorated with 8,000 cherry blossoms and 1,500 illuminations. Tuck into some original sweets such as the "Horoyoi Parfait" and enjoy a strawberry cocktail. Sounds nice for a girls-only get-together.
Full Details: https://www.moshimoshi-nippon.jp/93129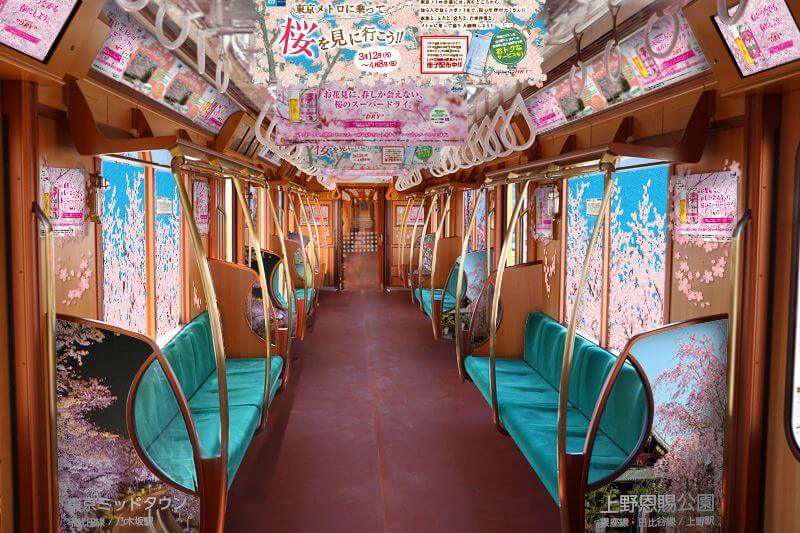 Sakura Train
Tokyo Metro are holding a campaign where you can hop on board their trains to go and see the cherry blossoms. During the campaign, the interior of Tokyo Metro 1000 series trains on the Ginza Line will be decorated in cherry blossoms. A guide to hanami in Tokyo will be displayed at each Tokyo Metro station recommending spots and places to drop by to view the cherry blossoms. There are also spots where you can receive special bonuses by presenting the booklet.
Did you enjoy our list?
Get involved in lots of cherry blossom events in Japan and have an unforgettable spring!