5 Must-Wear Yukata for Japanese Summer 2018
Yukata are a traditional type of Japanese clothing originally used before and after entering a steam bath. Today, they are used as summer dress when going to events such as summer festivals and firework festivals.
They come in many different colours and designs. Here's a list of ones we recommend for summer 2018.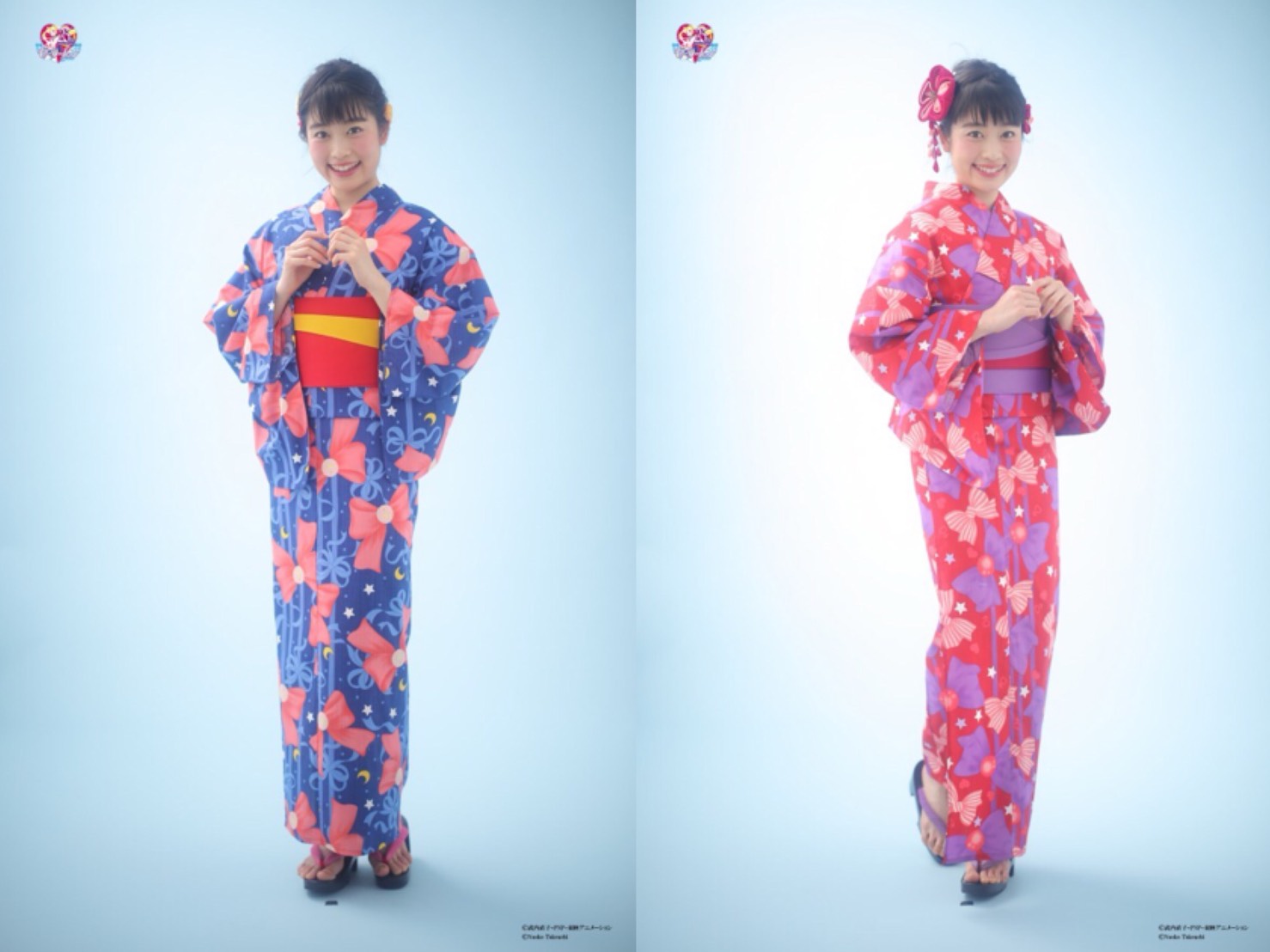 Sailor Moon Yukata
These Sailor Moon themed yukata have been made in collaboration with Kyoto Marubeni. Choose from five yukata sets inspired by each sailor as well a range of other chic and modern yukata. They have all the accessories you need to including obi and folding fans so you can enjoy the full dress-up experience. How about becoming a sailor this summer?
Full Details: https://www.moshimoshi-nippon.jp/88541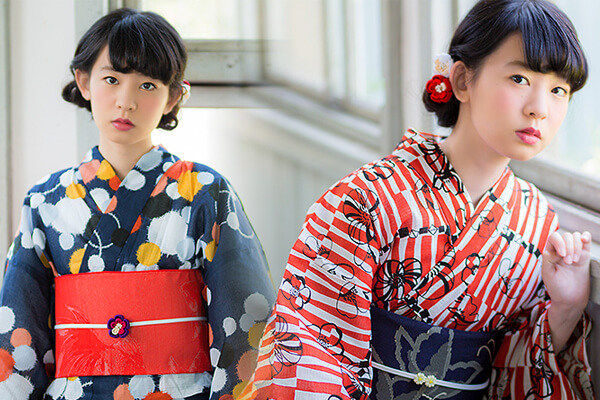 Yukata Fukubukuro
Kyoto based traditional Japanese clothing brand KIMONOMACHI are selling yukata fukubukuro, or 'lucky bags.' There are several lucky bags to choose from, including one containing a single yukata, a 2-set which includes a yukata and obi, and 4, 5 and 6-sets which include that plus accessories. Part of the reason for the popularity of these bags is that you can pick from four sizes: Small (S), Free, (F), Tall (TL), and 2L. Choose from a variety of kawaii infused yukata!
Full Details: https://www.moshimoshi-nippon.jp/108656
Disney Princess Yukata
Disney have released a range of yukata and accessories at five of their stores and online. The Ariel and Rapunzel are original designs that were specially illustrated for these yukata. No matter which you choose, all of them embrace the characters' stories down to the tiniest of details. Pick one of these yukata and become a Disney princess this summer!
Full Details: https://www.moshimoshi-nippon.jp/113122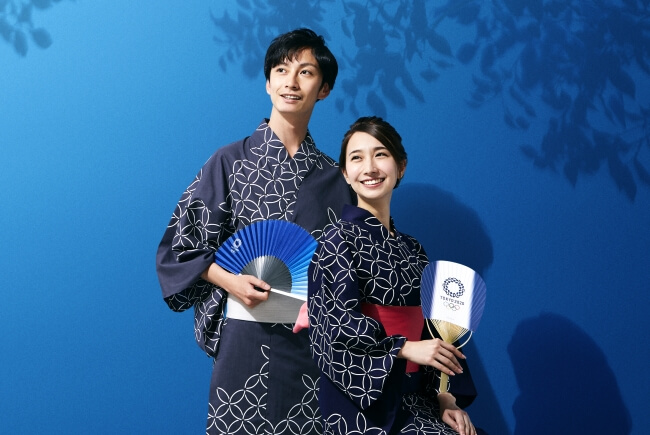 Tokyo 2020 Emblem Yukata
Summer 2018 marks two years until the Tokyo Olympics. Gear yourself up for the excitement this summer with these official Tokyo 2020 yukata, jinbei and accessories. Cloisonne design yukata with the Tokyo 2020 emblem on them were released on July 3, and the above indigo design will be available from early August. Both are stylish and come in a gentleman's version and a lady's version.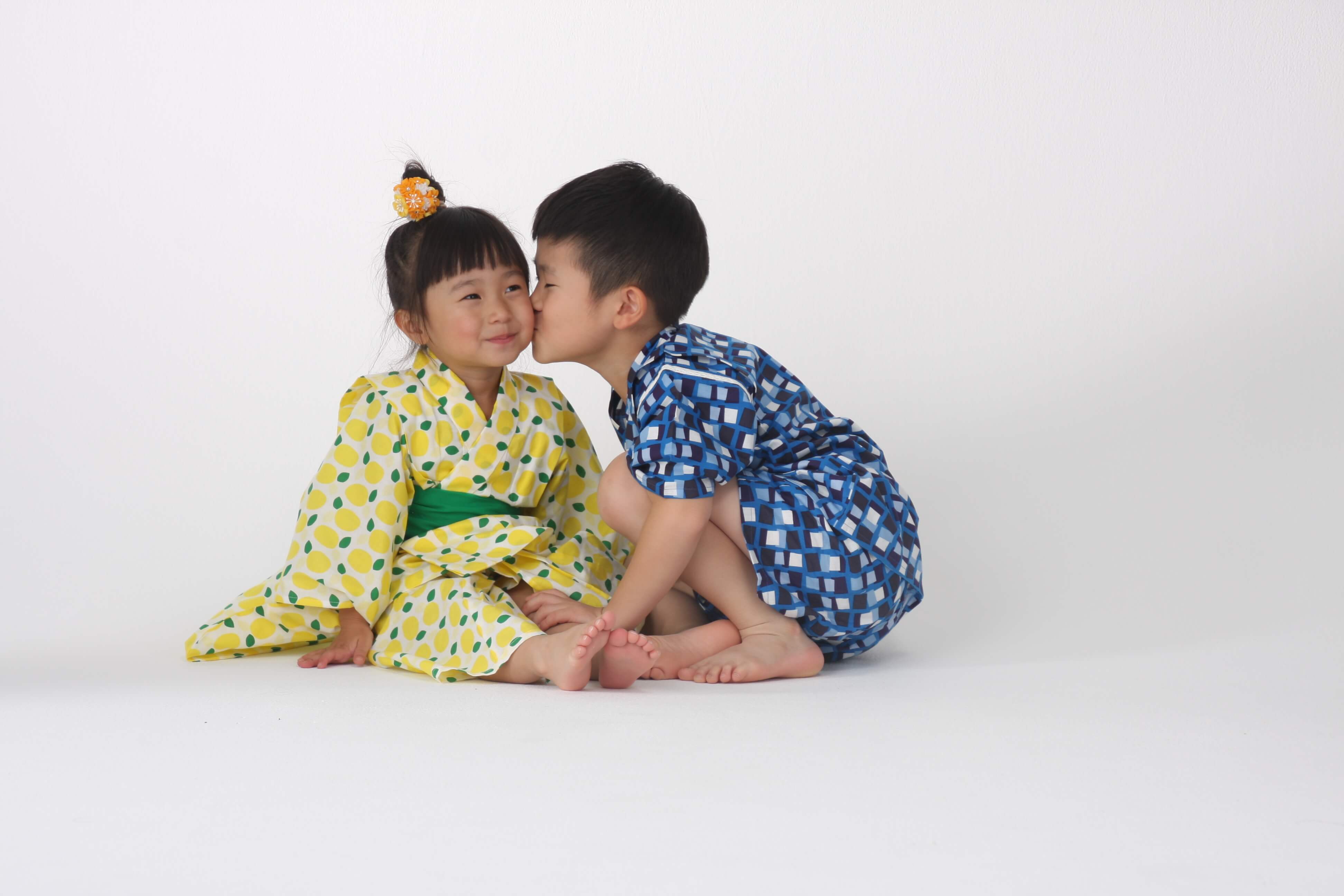 SCANDINAVIAN PATTERN COLLECTION
This collection is a Northern Europe design project developed by Andfika for children. There are yukata for girls and jinbei for both boys and girls. The collection incorporates designs from three designers in Sweden and Finland. The clothes are a unique mix of Northern Europe designs and traditional Japan clothing.
Did you like this list? There's a lot of variation when it comes to yukata, so be sure to pick the right one for yourself this summer in Japan.
RECOMMENDED ENTRIES
Babyraids Japan Member Rikako Oya's #OOTD (June 2018)

Rikako "Ricopin" Oya is the leader of style in Babyraids Japan, a five-member idol unit. This is her featured article series in which she delivers the latest fashion from Japan. The theme for this 5th entry is 'clear material,' and she's bringing it with three different styles that capture the current trend, as well as one of her own plain co-ords. Check out the chemical reaction between these transparent and accessory-focused summertime threads and Ricopin's style.

Combining a clear accessory with the outfits' colours

The red and black on the clothes together with the clear bag and earrings help the accessories to stand out even more. There's also transparent material used in the outfit which refines the simple t-shirt and denim jeans.

SPINNS: Clear Bag ¥1,998, Cami Dress ¥2,599 / one spo: T-Shirt ¥3,900, Jeans ¥7,900

Dressing a simple co-ord with an accessory

The summer vibe in this outfit is brought out by the added clear belt and sunglasses to the smooth co-ord which consists of a t-shirt and skirt. The look is completed with accessories lining the face which give an air of playfulness.

SPINNS: Belt ¥999, Sunglasses ¥1,998, Earrings ¥700 / KOL ME BABY (Shibuya 109): Skirt ¥5,900 / one spo: Necklace ¥2,900

Clad in vibrance and sparkles with glitter and transparency

The top and clear bag have glitter in them, meaning this eye-catching co-ord can be shown off even at night. The lace up skirt and straw hat evoke girliness, and showing a moderate amount of skin gives a sense of effortlessness.

KOL ME BABY (Shibuya 109): Clear Bag ¥1,500 / Honey Salon by foppish: Sandals ¥14,800, Skirt ¥12,500 / Aymmy in the batty girls: Hat ¥8,640

Ricopin's Comments

"Transparent material is a thing of summer and didn't require any challenge, but this photo opportunity made me wants bags! They're see-through so I think long and hard about what to put inside (laughs), but they're super cute. There's a lot of transparent small accessories, so you can easily add them to your outfit which is one great thing about them. Adding accessories is something anyone can do and is really 'in' right now. The earrings and sunglasses were good too, but I'm interested in chokers. If I actually get one, something like a red camisole one piece is close to what I'd wear, so I'd like to go for something like that."

Check out Ricopin's plain clothes!

In this section, Style Leader Ricopin shows us what she's into right now for her plain clothes. She did all the styling herself too!

Colour is her ally with this pop one piece style

"I'm all about collecting one pieces right now. From those I've picked out my favourite purple crochet one piece. The sandals have purple on them too. The colour scheme is really my favourite part, it's like Ariel from The Little Mermaid. I love coloured clothing, so I find myself worry over colour combinations, but ever since I started this series I feel that the things I want to wear and the things I want to get out there are expressed in my outfits. I want to wear colourful co-ords more and more this summer!"

■Information

Rikako Ōya (Babyraids Japan)

Won the grand prix in the 2009 LOVE Berry auditions. Currently signed to LesPros Entertainment. Active as a member of idol group "Babyraids Japan." Known as "Ricopin" by her fans, she is in charge of talking for the group. Her trademark is her twin-tail hairstyle. She has an interest in playing the guitar, DJing, Harajuku Fashion and film cameras. She appears on the radio show "Babyraids Japan Oya & Takami no Shaberi Suta!".

Babyraids Japan Official Fan Club Website:http://babyraids.lespros.co.jp/

Twitter:@lespros_ricopin

Instagram:@rikako_ooya

Writer:Manami Ishii

Photographer:Asami Nobuoka

MIOCHIN Challenges Herself to Designing an Original Phone Case

What kind of phone case do you use? Finding the right one for yourself can be tougher than it seems. MIOCHIN―an illustration and creator working under the name MIONOSEKAI (Mio's World)―is also facing the same problem. She's looking for a case that goes with her glasses. Searching far and wide in Harajuku, you end up with one that's too big to fit in your bag… what would be better making your own. That's what MIOCHIN thought to herself, so she went and tried Web Deco Smartphone Case where you can create your own original designed case at reasonable price.

With Fun Create, you can design your own original merchandise online and order it. As well as creating your phone cases, you can make mobile batteries, uchiwa fans, name holders, mouse pads and more.

Web Deco Smartphone Case uses the JPEG format for designs. You can of course use photos saved on your phone on the site. MIOCHIN wanted to illustrate her own case, so she first of all used the ibisPaint app to draw a picture.

MIOCHIN began using a stylus one week ago. Up until then, she only used her fingers on her touch screen and drew on paper. She begins by drawing a rough outline in black and is super fast! "I draw it as I see it in my mind," she says.

Here's the completed outline before it's coloured! Flower patterns are her thing, but this time she drew her design with some star characters. For colouring, she used the same ibisPaint app.

Colour is a must-have in Mio's World. "Today's piece will be colourful as well! The theme is psychedelic pop!" she said, picking colours as she saw them in her head.

Here's the final piece coloured in. She signed the characters (which she hasn't named yet) with "MIONOSEKAI." It took only 45-minutes to complete. She's incredible!

She then saved the illustration on her phone as a JPEG file.

This kind of phone case design definitely wouldn't sell in the real world. The choice of designing your own case sounds too good to be true when looking to get your hands on one with an original design!

MIOCHIN is now beginning her order on Web Deco Smartphone Case. You first go to the Fun Create webpage and select "Web Deco Smartphone Case" (ウェブデコスマホケース) from there.

Select the type of phone you're using and initiate the design. The price is a shocking ¥1,580 for one case. It's very reasonable, so you can easily try it out.

Choosing "Select Photo" (写真を入れる) lets you locate the JPEG file your saved on your phone. You can edit the photo to how you want it including rotation and resizing. If you just want to use an illustration or photo as it is then this is all you need to do. But if you want to decorate your image even more you can even add letters and stamps.

Once the design is complete, add it to your cart and head to the order page. If you order several designs at once you will receive a discount, making the price even more reasonable.

Another aspect worthy of note is the speed. If you order by 8am it will be dispatched the same day! This makes it a great option if you're in need of a last minute present.

Here are MIOCHIN's thoughts after finishing up: "The site is thoughtful. I was able to work through everything without getting lost at all. It was super easy! I can't wait for it to arrive."

MIOCHIN's original design phone case arrived in the mail! Her results paid off more than she thought―she was very satisfied with the result!

Everyone should try their hand at designing their own personal phone cases with Web Deco Smartphone Case too!

For MOSHI MOSHI NIPPON readers, we also recommend the Sengoku Busho version! You can add the family crests of popular military commanders like Oda Nobunaga and Hiroyuki Sanada

■Information

Fun Create

iPhone5・5s・SE ¥1,580

iPhone6・6s・7・8 ¥1,580

iPhoneX ¥1,580

iPhone6+・6s+ ¥1,780

iPhone7+・8+ ¥1,780

Tokyo Second-Hand Shops: 'VINTAGE QOO TOKYO' – A Romantic Vintage Shop in Omotesando

VINTAGE QOO TOKYO is a romantic vintage shop that can be likened to a jewel box. It's located in a place a little beyond Omotesando's alleyways. You'll know it by its cute mix of vintage colours: white and pink.

Inside dangles a chandelier which lifts the atmosphere of the shop. Every article of clothing, and each bag, pair of shoes and so on lines the shop beautifully, and all stand out from one another. It's the kind of dressing room you yearn for as a child – a place that will sweep you off your feet.

The store is particular about its wares, filling shelves with items from the 80s and 90s. Although everything in there is stuffed together side-by-side, you can feel that it's from another time, with each high brand item donning its own texture and appearance.

At QOO, they don't just sell clothes. They offer vintage furniture and interior items too. Their appeal comes from their designs and silhouettes which are distinct from the time they came from.

The wallpaper, decorating the shop with its original textile, and the ceiling layered with lattice that was used in gardens in the older days will tickle your heart.

VINTAGE QOO TOKYO celebrates its 6th year since opening this year. The owner, Junna Mori, opened it herself after gaining experience as a buyer with another company. The store began as a wholesaler.

"I plunged myself into visiting vintage shops in Daikanyama with a suitcase packed with items in hand. While I was doing that, I started to want to own my own shop."

"Because I love second-hand clothes, I thought intensely about how I could keep them something close and familiar to people."

Junna said this while delicately taking vintage items into her hand that have been picked to flow with the current times.

"For beginners, they find it hard to wipe thoughts about second-hand clothes and vintage like 'If you're not well-acquainted, you can't wear them,' and 'It's not a world I can enter,' don't they? It's because of those people that I want to take in items that can add something your everyday life."

It certainly is a waste that the culture of second-hand clothing is dying out because it's a difficult world to get into.

"That's why I want to carry on the legacy by matching items that flow with the current age and its trends."

VINTAGE QOO TOKYO is dedicated to seizing the irreplaceable second-hand and vintage culture.

VINTAGE QOO TOKYO doesn't have a set stock day, and it shows as those who may have visited the store yesterday will come the next day and say, 'This wasn't here yesterday!' The lineup changes bit by bit every day.

"If you have a lot of items in stock because of a set day where goods arrive, and they sell well, then you'll have a shortage of stock. I don't like to think that people won't come across something because they couldn't make it in time with such timing like that, and so I value a fresh lineup every day."

This is the kind of vintage lifestyle that VINTAGE QOO TOKYO offers. If it's the luxurious kind of vintage that'll strike a chord in your heart you're looking for, then you will find it here.

Burberrys Trench Coat – ¥42,800 (Tax-Included) / Suede Belt – ¥2,800 (Tax-Included)

 

GUCCHI Floral T-shirt – ¥23,800 (Tax-Included)

 

CHANEL Round Double Flap Matelasse Plate Chain Bag – ¥218,800 (Tax-Included)

■Information

VINTAGE QOO TOKYO

Address: Cinnamon Oak 1F, 4-11-15 Jingumae, Shibuya Tokyo

TEL: 03-6804-2017

Opening Hours: 12:00-19:00

Website:

https://www.qoo-online.com/

Photo:Kayo Sekiguchi
Edit:Namiko Azuma(ASOBISYSTEM)
Text:Miiki Sugita
Design:Yuko Abe(ASOBISYSTEM)

Popular Nail Salons in Harajuku & Trending Nails by 5 Popular Models

There must be a lot of people out there wondering how to do their nails for spring and summer this year. At the MOSHI MOSHI BOX Harajuku Tourist Information Center we've directed many foreign tourists to popular nail salons.

So, we're compiling a lot of some of the popular locations you'll find in Harajuku! Check them out alongside the list of trending nail styles by popular models that follows.

HOME
This is a nail and eyelash salon who offer a huge range of top class eyelash extensions and high-quality nail painting art. They position themselves as your indispensable partner, leading you on the way to drawing out your natural beauty, offering new a lifestyle. The comfort at the salon is outstanding, set up in an open environment with plenty of light. And the fact that they can do both your nails and hair is enticing!

■Information

HOME

Address: 5-29-9 Jingumae Shibuya-ku, Tokyo F3 302

Opening Hours: 10 am – 10 pm (Monday – Friday)

10 o'clock – 19 o'clock (Saturday / Sunday / holiday)

TEL: 03-6418-9059

Website:http://home-harajuku.com/

Anranju
This place is open from 10am to 10pm, so you can even pop in after a bit of sightseeing. You can never get tired of their gel nails which come in designs based on what's trending each month, as well as their variety of nail parts and colours. Customers can take in art with them to show the staff, so we recommend Anranju who want to enjoy their nails done exactly in accordance with what they like.

■Information

Anranju

Address: 1-17-5 Jingumae, Shibuya, Tokyo

Opening Hours: Weekdays 10:00-21:00 / Weekends & Holidays 10:00-19:00

Closed: New Year's Holiday

TEL: 03-6804-3073

Website:

http://anranju-nail.com

Cocotte Harajuku
This nail salon is recommended for people to want to get their nails done like their favourite artist during a concert, as well as character art nails, intricate nails, and more. The staff have a lot of experience with nails and have done so many that it's impossible to count them. They are very talented, and their designs are constantly incorporating the newest trends.

■Information

Cocotte Harajuku

Address: Cocotte Harajuku B1F, 3-28-10 Jingumae, Shibuya, Tokyo

Opening Hours: Weekdays 11:00-22:00 / Weekends 11:00-21:00

No Fixed Holidays

Website:

https://ameblo.jp/cocotte-nail/

Trending Nails by 5 Popular Models


Yuri Suganuma: Primary colours and glitter make cute, flashy nails
Yuri Suganuma went for different colours across all her nails. Changing the colours of each nail is impactful and gives a pop vibe. As a pointer, glitter using glitter colours makes them look fashionable, doesn't it!



Saki Shibata: Attractive nails made with dull colours
Dull colours are aplomb and raise your level of maturity. Shibasaki is using gentle, organic nails from Ambiente, so this one's recommended for people who like to do their own nails.


Misa Kimura: Supporting the springtime vibe with nail art
Misa Kimura is serving spring with her nail art. The holographic nails raise the level of their gorgeousness. Take note of the top coat which is matted!



Mei Nagasawa: Sweet and lovely nails with hearts and pink
Mei Nagasawa's beautiful nails use pink as the base colour. The little hearts popped on there are super cute, aren't they? ♡ This design will completely up the appeal of your girliness, so try it for yourself.


Ayumi Seto: Girly dots and rainbows
The dot and rainbow design matches Ayumi Seto's image perfectly. They're completely coated in glitter, making them shine and look cute when hit by the light. Colourful nails work well with simple outfit co-ords!

Did you enjoy this list? Use these trending designs by models as a reference and enjoy creating your spring and summer nails!

How To: "Lolita Make-Up" – Techniques by MOSHI MOSHI Kimono Salon Staff Member Maho

MOSHI MOSHI BOX recommends 4 second-hand fashion shops located in the fashion capital Harajuku

Hi everyone! I'm Midori Blackmore from MOSHI MOSHI BOX Tourist Information Centre. As you all know, second-hand clothing has quickly become the new fashion. I have never worn a matching second-hand clothing outfit with a friend before. My friends are very different from me. They can effortlessly coordinate second-hand fashion whereas I can't. I love second-hand clothes so much that they make up half the clothes I own in my closet.

…Despite this, I still feel a scared to enter second-hand shops, don't you?

Whenever I see a new collection of second-hand fashion items making their debut appearance in a shop, I always think to myself, "only fashionable people can buy this stuff!" Running out of courage, there are times that I stop right before the entrance of the shop. That's why I'm dedicating this article to all the second-hand fashion newbies out there. Today I'm going to introduce you to some second-hand clothing shops that are not scary to enter!

KINJI

What is scary about second-hand clothing shops you ask? Sometimes they can look kind of dark. After all, dark clothing is fashionable. The dark atmosphere can be quite intimidating and can even put you off checking out the new arrivals of second-hand clothing. However, KENJI is a large shop with a bright interior. The atmosphere is comparable to that of a supermarket. Of course, the items inside are also super cute!

I recommend KENJI's remade goods! If you own one of these, you will find yourself often being asked by people where you got that from.

flamingo

Flamingo is the mecca of second-hand shops. This famous shop also has a branch in Shimokitazawa. We are often asked about this shop at MOSHI MOSHI BOX. Compared to shopping malls, not only are there less customers in second-hand clothing shops, but the staff at second-hand shops approach you more, so there are times that I get put off from entering at all.

I recommend flamingo because unlike other second-hand shops, it is always busy with customers. The atmosphere of "no unfashionable people allowed" might play on your mind in some second-hand shops but not here! At flamingo, everyone is too busy daydreaming about clothes to even notice you so there is no need to overthink!

Flamingo has a reputation of selling lots of shoes. Although brand new shoes are cute, worn out shoes also have their charm. You can wear them down yourself but this can be quite difficult to achieve, so it might be worth just buying some from a second-hand shop.

WEGO Harajuku main shop

WEGO is popular with middle school students because it is cheap, affordable and sells second-hand clothes! There used to be a second-hand shop next to H&M but now there is a special second-hand clothing floor inside WEGO Harajuku main shop. The shop is filled with friendly staff and the kindest of people, so this is definitely a place you could challenge yourself to!

Second-hand clothing plus new accessories… It's fun to think about creating an outfit at WEGO. The prices here are fairly cheap, so you'll probably end up buying lots of things. Sometimes there are limited sales events where you can stuff your bag with as many clothes as you like for a fixed price, so make sure to keep checking their SNS feeds!

MARTE

Have you ever made the effort to buy specifically from a second-hand shop but then the clothes you have and the atmosphere in which you try the clothes on have changed so much that you cannot coordinate anything? When you buy basic items, patterned shirts and large jackets from a second-hand shop, you sometimes think your new purchases are cute when you see them in the shop but then when you go home you lose the confidence to wear them…what a waste, right?

For those of you out there who have experienced this, I recommend MARTE.

I definitely recommend the dresses from here. Just put one on and you will transform into a vintage girl. You can always coordinate these dresses with a jacket and trainers. Consult the fashionable shop assistants and make sure to get your hands on some clothes that are easy to mix and match!

MARTE's original items are also really cute!

I have so many more recommendations for you in mind but the more I write the more likely I am to expose just how nervous I am about entering shops so I'm going to stop here!

If you are ever lost, please come see us at MOSHI MOSHI BOX!
RELATED ENTRIES
Keio Plaza Hotel Tokyo Offers Luxurious Accommodation Plan & Tea Ceremony Experience For Families

Keio Plaza Hotel Tokyo, a highly prestigious and magnificent 4-star hotel located in Shinjuku, is now serving an all-new "luxurious" family package which includes a tea ceremony experience and much more. It is currently running from July 20 to September 1.

The rooms offered in the accommodation plan are the hotel's popular Wide Twin Rooms located on the Premier Grand club floor. Use of the Club Lounge is included in the package. The Wide Twin Rooms include two roomy queen-size beds which span 1.53 meters wide which allow parents to sleep comfortably with their children. Rooms also feature their own bathroom facilities.

The package also includes a check-in simulation for children aged 6-12 years where they can get a feel for what it's like to check-in. They will fill in their own check-in cards with parents and receive a ticket for the tea ceremony experience. They will be able to take their card home with them and take a commemorative photo.

The tea ceremony experience will be held on the hotel's 10th floor in the "Shofuan," an authentic tearoom that has been in the hotel since it opened in 1971. Parents and children will receive proper instruction from the tea ceremony teacher before pouring their own tea, allowing them to learn about traditional Japanese culture and etiquette. They will receive a special certificate of completion at the end.

If you're travelling to Japan as a family this summer then enjoy it in luxury at Hotel Keio Plaza Tokyo.

Information

Tea Ceremony Experience and Luxurious Accommodations for Families

Running: July 20, 2019 – September 1, 2019
Price: ¥18,450 per person for the Wide Twin Rooms on the Premiere Grand Club Floor *Usage for 2-4 people (Includes use of the Club Lounge, breakfast, and includes service charge and tax)

Package Includes:

①Tea Ceremony experience for overnight guests (1.5 hours required, children of preschool age or younger cannot participate but are welcome to watch)

②Simulated Club Lounge check-in experience for children and special commemorative photographs available between 2:00p.m. to 5:00p.m.

③Amenity items for mother use (skin care products etc.)

④Commemorative certificates of stays and tea ceremony completion, and photographs presented to guests

⑤Complimentary late check-out at 12:00p.m. (Normal check-out time is 11:00a.m.)

⑥Complimentary use of Sky Pool facilities

Enquiries & Reservations: +81-35322-8000

Keio Plaza Official Website: https://www.keioplaza.com/

See Traditional and Modern Japanese Culture Collide With Yukata, DJs & More at Tokyo's Hamarikyu Gardens

The three-day Hamarikyu Oedo Cultural Festival will take place at the beautiful Hamarikyu Gardens in Tokyo from August 23 to 25. It will be produced by international fashion designer and stylist Junko Koshino.

The boisterous festival is a coming together of Japan's traditional Edo period and modern times which will be celebrated with a myriad of exciting experiences.

The centrepieces of this year's event are the DJ performances and Yukata Fest which will take place around the two 6-meter tall pillars in the garden's plaza. DJ KOO will appear as a special guest on Friday August 23rd while Japanese models Arina Urahama, Sayaka Shimizu and YORI will take the spotlight on Saturday 24th wearing Edo-style outfits with a contemporary pop spin all made by Junko Koshino.

During the Yukata Fest, there will be taiko drumming along to the DJ performance. Three people from the Eitetsu Fu'un no Kai―a group supervised by famous Japanese musician Eitetsu Hayashi―will be the drummers. The Fest will mash together traditional Japanese music with modern DJing.

Expect to be thrilled with an up-close performance of kendo swordsmanship, iai―the art of drawing one's sword―and a showcasing of naginata, a type of long pole weapon. There will also be a play area where you can play karuta with the Hyakunin Isshu one-hundred poems which was popular during the Edo period, blow bubbles, and more.

And of course, there'll be plenty of Japanese food to tuck into as well served at one of the many booths. This includes namie yakisoba, a local speciality soba noodle dish adored by the people of Fukuoka which will be served as part of maintaining the culture, a Fukushima no Sake standing bar which has won the top award in the Shinshu Kanpyokai 7 years in a row, and so on.

Specially prepared traditional Japanese wagashi confections produced by Junko Koshino will also be sold as part of a collaboration project with Ito En who are sponsoring the event and holding a special tea party. They are limited in availability, and those lucky few who do get a spot will be able to enjoy tea and sweets while enjoying a view of the spectacular Japanese-style gardens at the Nakajima No Ochaya cafe.

Visitors will also be able to pick from a wardrobe of bright and colourful yukata, including some designed by Junko Koshino, at one of the booths at the festival and have them fitted on from them. Those who arrive already dressed in a yukata will receive free entry to the festival!

You'll completely forget you're in the boisterous city of Tokyo while at this traditional x modern fusion of a festival. If you're in Japan this summer, then don't miss out. More details of the festival and its content can be found on the official website below.

Information

Hamarikyu Oedo Cultural Festival 2019

Date/Time:

August 23 @ 17:00-21:00
August 24 @ 11:00-21:00
August 25 @ 11:00-17:00

*Hamarikyu Gardens are open from 9am as usual while the festival is running

Location: Hamarikyu Gardens (1-1 Hamarikyuteien, Chuo Ward Tokyo)

Price: General ¥300 / 65+years ¥150 (Free for elementary school children and younger, residents of Tokyo, and middle school student residents and younger)

*Free entry for those wearing a yukata

Official Website: https://hamarikyu-event2019.jp/

Hi everyone, this is Midori from MMN's Editorial Department!

Do you know what a Yukata is? It's a long, casual garment that resembles a kimono. As they are made of light and breathable material, this traditional Japanese clothing is usually worn in the summer. A beautiful yet refreshing garment is the perfect clothing for a summer festival and other summer events. How would you like to try one on? Today, I'll be introducing you to this year's latest Yukatas.

KIMONOMACHI: Polyester Yukata Perfect for a Hot Summer's Day

These yukata are made from polyester which is breathable and ventilating. From subtle and mature patterns for adults to large, modern and vivid patterns, there is a wide range of fabric designs to choose from.  

Cream Water-Colour Camellia Flower Yukata: ¥11,880 (after tax) 

You also do not have to worry about coordinating your outfit as you can putchase a set that includes a Sash (obi) and Japanese wooden clogs (geta). This is recommended for those of you who are completely new to yukata-wearing.  

▼ KIMONOMACHI main shop

Official Website: https://www.kimonomachi.co.jp/

Cayhane Yukata: Easy to Wear By Yourself 

Cayhane sells yukata that are made from materials sourced from all over Japan. 

Reiría Minana Yukata: ¥7,128

The Yukata sold here consist of a top and bottom half, which makes it easy for anyone to put on.

You can also get yukata with a separate skirt too, meaning that you can wear the skirt with your other normal clothes on a regular day too.

▼ Cayhane

Official Website: http://www.cayhane.jp/shop/c/c01

kyomadoka: Wear a Yukata Designed By an AKB48 Graduate 

Haruna Kojima, who graduated from Japan's world famous idol group AKB48, created the designs for a collection of kyomadoka Yukata.

¥45,360 (after tax)

Not only are the designs made with lots of care and attention, but the materials used have been carefully sourced. The patterns are mature yet cute. 

▼kyomadoka: Haruna Kojima Original Design Yukata

Purchase here: https://isetan.mistore.jp/onlinestore/brand/006180/list?categoryId=01_061604&rid=24098c5b16c840e39ea3dddf42efd3ad

Sales Start: June 5, 2019

Felissimo Neko-Bu™: Fill Yourself With Feline Fabulousness

Cat-Themed Retro Modern Yukata ¥8,400 (before tax)

Notice the cute, round eyes of a cat amongst beautiful camellia flowers. Felissimo Neko-Bu™ sells cat-themed goods that are also perfect for adults. This retro-modern design is both cute and mature.

Look closely and you will also notice a striped pattern. Felissimo are selling many other cat-themed Yukata besides this so please check them out.

This is a design of a tiger playing with green foxtail grass.

▼Felissimo Neko-Bu™

Official Website: https://www.nekobu.com/

RiLi.tokyo Sells Yukata That Look Like Japanese Sweets

RiLi.tokyo sells Yukata that are perfect for walking the streets of Asakusa, Kyoto and other traditional-style streets that are full of dark and mature colours.

RiLi Yukata: ¥11,990 each (before tax)

The sash is a waist band with wrinkles so that it does not hurt when you put it on. You will notice that it is incredibly easy to wear these. All Yukata in this series use similar colours, so it is easy to coordinate your outfit with other friends and family members. ♡

Official Website: https://rili.tokyo/#new

Furifu and Touken Ranbu-ONLINE- Collaborative Yukata

Furifu is dedicated to creating new styles of traditional Japanese fashion. They have released a retro-modern style kimono brand through a collaborative effort with the game Touken Ranbu-ONLINE- . This includes three Yukata themed around the characters Kashuu Kiyomitsu, Tsurumaru Kuninaga and Kasen Kanesada.

 Kasen Kanesada ¥62,640 (after tax )

Tsurumaru Kuninaga: ¥62,640 (after tax)

Kashuu Kiyomitsu: ¥62,640 (after tax )

▼Furifu Touken Ranbu Collaborative Yukata

Official Website: https://mgos.jp/furifu/index.html

All these Yukata are available online. This would be the perfect way to stay cool and beautiful during the summer. Wearing one to a summer event would be a wonderful experience. ♡

Keio Plaza Hotel is expanding their yukata experience service plan "Easy Kimono". The plan, which allows guests to wear Japanese traditional clothing called yukata, was originally a weekday-limited plan. Now, the plan will be expanded to include the weekends and national holidays. The plan was launched in June 2017 through a collaboration with Keio Department Store's dressing rooms. Keio Plaza Hotel's objective is to spread Japanese culture and offer guests the opportunity to fully experience Japan. The hotel also offers tea ceremony and Ikebana flower arranging classes.

There are two yukata plans on offer: a standard plan available for men and women and a women-limited premium plan which includes top quality cotton yukata that have a mature feel to them. Both plans come with wooden clogs, an ornate kanzashi hairpin, a drawstring purse and a map of wonderful locations to take a stroll in Shinjuku. Head to the third floor lobby in the South Building of the hotel to arrive at the Keio Department Store Dressing Rooms. Here, you can choose your favourite yukata. Once you put it on, the staff will take a commemorative photo with a camera or your smartphone.

You can rent these yukata for a maximum of six hours, during which time you can take as many selfies as you want, enjoy a meal in Tokyo, and have a relaxing stroll around the streets of Shinjuku. This luxurious plan is a chance to experience the great feeling of wearing a yukata.

Information

Easy Kimono Yukata Wearing Plan (aimed at overseas foreigners)

Reservations: Everyday from 10:00am ー 4:00 pm

Returns: No later than 6:00pm on the day of rental.

(Arrangement/dressing takes approximately 30 ー 40 minutes)

Prices

Standard plan

1 person: ¥5,400 (after tax)

Women (up to 170cm tall, medium size) :  Selection of 30 yukata patterns

Men (Up to 185 cm tall, medium, large, extra large size): Selection of 6 yukata patterns

Premium plan (women-limited) 

1 person: ¥7,560 (after tax)

Women (up to 170cm tall, medium size) : Selection of 15 top-quality cotton yukata patterns

* Extended rental: ¥2,160 (after tax). Extended rental returns are expected by 12:00pm the following day.

Reservations can be made on the Hotel's Official Website: (English website only) https://www.keioplaza.com/offers/easykimono.html

Yukata IN LAFORET: Grab Your Summer Yukata at Laforet Harajuku's Event

Laforet Harajuku is holding a yukata event on its second floor CONTAINER area from June 25 to July 24 where you'll be able to pick from a wide range of different yukata designs.

This marks the 5th run of the event, and this year, it is being split into three separate periods. A total of 9 shops are participating including the popular kimono brand Roccoya Summer Shop which fuses the traditional with the modern as well as MICOPARADE which is managed by designer and Japanese clothing model Maria Kawahara.

The event's main visual was conceived by art director Tomoko Katayama, a designer at airlinesinc. and president of kimono teaching company Airport Lounge. There will be a photo spot as well as displays created by Katayama.

Period 1: June 25, 2019 – July 4, 2019

Roccoya Summer Shop

Roccoya is a brand popular for fusing together traditional and modern designs. The company is returning to Yukata IN LAFORET once again to sell a variety of new yukata, kimono and accessories. Pick anything from cute to contemporary to sophisticated couture. They also sell head accessories and customers can order specific sizes.

MICOPARADE

MICOPARADE is a kimono brand led by designer and Japanese clothing model Maria Kawahara which offers contemporary twists of traditional ideas. Expect kimono like you have never seen as modern fashion. This event will be MICOPARADE's first unveiling of their new products.

Period 2: July 5, 2019 – July 14, 2019

MIKI SAKURA & Sakura Maison

Sakura Maison focuses on "Japanese kawaii" kimono, accessories and obi sashes while MIKI SAKURA's concept, conceived by designers at Sakura Maison, is "dignified women wrapped in beautiful fragrances."

These two brands will come together to showcase an array of feminine yukata including yukata made from lase. They will also sell headdresses, ornate hairpins and other accessories. Expect to get your fill of kawaii♡

Asobiya Meets yuminique

Asobiya is a brand that adds a bit of fun to traditional Japanese motifs. They will collaborate with the "nostalgic and cinematic" brand yuminique for the very first time. Asobiya will have their popular paper crane series of items while yuminique will showcase their "SECRET" themed line-up this summer with an assortment of handmade head accessories with rose and lily of the valley designs. You're sure to find the right decorative accessories for your yukata look here♡

Period 3: July 15, 2019 – July 24, 2019

AYAKONAGAHASHI


Ayako Nagahashi's select shop is associated with many different kimono and yukata brands. The new yukata and accessory collection by KIIRO, which Nagahashi is the director of, and Furifu will be on show. New Yukata and obi sashes the likes of which the industry has never seen before from Nagahashi's private brand Fruttarossa will also make an appearance. There will also be plenty of other pieces like geta shoes and obi clips.

Shigemune Tamao

Unique and innovative kimono creator and artist Shigemune Tamao is opening her first ever store where she will sell original kimono, obi sashes, and a selection of items made in collaboration with guest brands that transcend traditional and contemporary clothing.

Find the yukata for you at this year's Yukata IN LAFORET.

Feel the Spirit of Japanese Culture With Hotel Gajoen Tokyo's Yukata Plan

Japanese museum and hotel Hotel Gajoen Tokyo is currently offering its new "Yukata Plan" until September 30. The plan includes a yukata service, lunch or dinner, and a chance to witness the Hyakudan Kaidan, or '100 Step Staircase,' which was registered by Tokyo Prefecture as a Tangible Cultural Property in 2009 for its exceptional architecture and artistic beauty.

The plan lets guests wear a beautiful and colourful yukata allows them to get a feel for the Japanese spirit. After enjoying a special food course specially prepared by the hotel's chef, you will head on over to observe the Hyakudan Kaidan, something offered in the hotel's popular summer plan. Yukata are available for men, women and children, making it perfect for groups, couples and families. What's more is that you can take home the yukata, obi sash and geta shoes you choose.

Once you chance into your yukata you can stroll to some of Meguro's famous spots such as Meguro River as well as Ryūsenji temple and Ōtori-jinja Shrine, both of which are just a 10-minute walk from the hotel.

Enjoy a real Japanese time this summer at Hotel Gajoen Tokyo.

Information

Yukata Plan

Prices

Lunch: Adults ¥13,500 / Children ¥10,000

Dinner: Adults ¥16,000 / Children ¥10,000 (Each price includes price for 1 person, tax and service charge)

*Those who order the dinner plan will receive an original Gajoen senko hanabi firework

Hotel Gajoen Tokyo: http://www.hotelgajoen-tokyo.com/

Disney Store Unveils Mickey, Minnie, Ariel & Rapunzel Summer Yukata

Disney Store Japan has announced that it will begin selling a range of original yukata and miscellaneous items for summer. Sales in-store begin on June 18 with pre-sales hitting the online store a week earlier on June 11.

Ariel/Rapunzel

The line-up sees the return of the Ariel and Rapunzel Disney princess yukata which were a hit in Japan last year as well as the new Mickey Mouse and Minnie Mouse versions. This year's assortment of accessories and miscellaneous items to co-ordinate with the yukata is also even bigger than last year.

Mickey Mouse/Minnie Mouse

The designs are chic and subtle while still celebrating the characters of the Disney world. The Mickey and Minnie yukata in particular feature retro patterns which can be enjoyed by people of all ages. The obi sash that come with the outfits also play into the story of each character.

The other items in the mix include fans, bags, and a range of cute accessories to make your yukata even more glamorous.

It would be super fun to co-ordinate the yukata together with friends. So if you're heading to Japan this summer then why not pay a visit to the Disney Store and ready yourself for the fireworks and festivals?

©Disney

Craftsmen unite! Come check out these Edo period glass crafts at Tokyu Plaza, Ginza!

For a three-day period from Friday 15th to Sunday 17th March 2019, There will be an event to celebrate a traditional Japanese glass craft called "Kiriko". The event will be held at Tokyu Plaza, Ginza in the Kiriko Lounge. Kiriko is glass craft that was manufactured from the end of the Edo period to the beginning of the Meiji period of Japanese history.

The exhibition will feature many creative Edo Kiriko crafts and a lineup of crafts made in the past five years. This new generation of Kiriko crafts will take to the stage at Ginza for all to see!

From 13:00 on each day of the event, there will be a gallery talk that explains the story of the crafts, particularly focussing on a selected prize-worthy craft. There is also a chance to get involved with Kiriko craft-making. To take part, check out Fujimaki select shop's official website as the website is currently accepting reservations.

From works and goods to taking part, come learn the different aspects of Edo Kiriko crafts at this event in Ginza!

Information

■Information

Edo Kiriko Exhibition

江戸切子新作展

Event period:Friday 15th ー Sunday 17th March 2019

Location:Kiriko Lounge, Tokyu Plaza, Ginza 

Tokyu Plaza, Ginza

Address:5-2-1, Ginza, Chuo Ward, Tokyo 

Opening times:11:00 ー 21:00

https://ginza.tokyu-plaza.com/

Ehomaki Sushi Rolls to Eat in 2019: Heart-Shaped Rolls, Doraemon Rolls & More

Setsubun is an annual event in Japan that takes place on February 3. It is the day before spring and is a time when Japanese people perform a ritual called mamemaki in which beans are scattered to ward off evil.

Another element of Setsubun is the consuming of ehomaki. These large sushi rolls are to be eaten facing a set direction each year for good health all year round. This year's direction is East-Northeast.

We have created a list of ehomaki to be enjoyed in 2019 that includes classic rolls and more unique ones.

AEON's ehomaki can be enjoyed by kids and adults alike

AEON Retail has announced 22 varieties of ehomaki to be sold at nearly 400 branches of AEON and AEON Style on February 2 and 3. This includes Sushi Yoshitake's Goku Ehomaki―made by a Michelin 3-star restaurant that has ranked in the Michelin guide for 8 consecutive years―which incorporates sushi techniques from before the Edo period; as well as the Doraemon Ehomaki.

Thick ehomaki stuffed with sea urchin, caviar and more at Daimaru Tokyo

Daimaru Tokyo is now serving over 150 varieties of egomaki until February 3. This includes a fully-packed ehomaki made with 19 ingredients including sea urchin, caviar, tuna, fugu and more. There's also a red king crab ehomaki that lovers of crab won't be able to resist.

Strawberry-filled ehomaki roll at InterContinental Yokohama Grand

InterContinental Yokohama Grand's "Ehomaki Rolls" sell out every single year, and they're set to return once more in 2019 for a limited time. Available from January 26 until February 3, this dessert ehomaki is pumped with 2 varieties of high quality fresh cream and 5 whole sweet strawberries.

Matsuzakaya Nagoya's Heart-shaped ehomaki♡

The Nagoya branch of Matsuzakaya is serving 140 types of ehomaki in 40 of its stores on floor B1F. One of the most eye-catching options is the cute heart-shaped ehomaki that's filled with shibazuke, flying fish roe and shrimp tempura. There are only 50 of these being sold so be sure to get your hands on on quick!

Feeling hungry yet? When in Japan, do as the Japanese do and get your hands around a delicious ehomaki.

'Biology of Metal: Metal Craftsmanship in Tsubame-Sanjo' Event to Take Place at Japan House London

The Tsubame-Sanjo Factory Festival will take place from October 4 to 7 this year. The festival first began in 2013 and this will be its sixth run. It is an event inviting the public into the factories of the Tsubame-Sanjo area of Japan to experience the art of product making.

Japan House London is teaming up with the festival at this year's London Design Festival taking place in England's capital in September 2018. That collaborative project is titled "BIOLOGY OF METAL: METAL CRAFTSMANSHIP IN TSUBAME-SANJO" and it will run at Japan House London from September 6 to October 28.

©Tsubame-Sanjo Factory Festival Committee

This is the first showcasing of its kind in the UK of Japan's most prestigious artisans of product making expertise.

©Tsubame-Sanjo Factory Festival Committee

Guests will have the opportunity through insight to discover how this craftsmanship, art and small industry is embedded in history.

©Tsubame-Sanjo Factory Festival Committee

It will also show how it has incorporated and advanced new technologies in order to adapt to a changing society.

There will be workshops at the event as well as products for sale in 'The Shop' in Japan House London. If you're in the UK then this is a fantastic opportunity to be up close and learn about traditional Japanese craftsmanship.

■Information

BIOLOGY OF METAL: METAL CRAFTSMANSHIP IN TSUBAME-SANJO

Running: September 6, 2018 – October 28, 2018

Time: 10:00am-8:00pm (12:00pm-6:00pm on Sundays)

Price: Free

Location: Japan House London (101-111 Kensington High St, Kensington, London W8 5SA)

Access: 1-minute on foot from High Street Kensington Station

Japan House London Website: https://www.japanhouse.jp

Tsubame-Sanjo Factory

Full details for the Tsubame-Sanjo Factory Festival can be found below. It will be held from October 4 to 7 in Tsubame, Niigata Prefecture
http://how-pr.co.jp/pressrelease/tsubamesanjo_oct2018.pdf (Japanese)

Traditional Japanese Crafts Brand UMEBOSI to Release Edo Kiriko Glasses

UMEBOSI is an original brand by tool shop WISE・WISE tools that seeks to breathe life into traditional Japanese craftwork in today's modern age. The second line of products in the brand series to be released makes use of traditional Edo Kiriko cut glass and it will arrive in October 2018.

Interest in products made in Japan has been deepening in recent years in both Japan and overseas. However, there is still discussion there being a lack of successors in inheriting traditional methods, and the topic of spreading its use still remains.

KIGI was been appointed to help tackle these issues, an art director who receives tremendous support from the young generation in Japan. The project was started to promote these creative crafts to more people in a new light. The first line of products was announced in October 2015. The most popular amongst them was the Edo Kiriko glass series. Five new designs from that range have now been released.

UMEBOSI Edo Kiriko Glasses – 5 New Designs

These usuhari glasses are made using a traditional Edo Kiriko method called hana kiriko. The five designs include a tree leaf and acorn, a horse, a dragonfly, a chrysanthemum, and a dandelion. They have also brought back the rabbit and cherry designs from the 2015 line.

These glasses are a fusion of traditional craft and modern skill. Why not get your hands on one?

■Information

UMEBOSI Edo Kiriko Glasses – 5 New Designs

Shop: WISE・WISE tools

Address: 3F Galleria, Tokyo Midtown, 9-7-4 Akasaka, Minato Ward, Tokyo

TEL: 03-5647-8355

Website: http://wisewisetools.com

*The photos taken are of products still in development. Actual product may differ slightly.

Osaka Bubble Festival Song 'Once In Your Life In Osaka' Goes Viral on YouTube

Bubble Festival -Osaka Bon 2018- is a huge outdoor festival scheduled for August 25 and 26 that will combine music, dance and traditional culture. To promote the festival, Cool Japan TV released a music video in collaboration with Room39 two weeks ago titled Once In Your Life -Osaka Bon- which has already broken 1 million views on YouTube.

Cool Japan TV released another viral hit titled Tokyo Bon in collaboration with Malaysian hip-hop artist Namewee last year which currently has over 34 million views. The video acted as a bridge between Japan and the rest of the world, prompting people to post videos of themselves performing the traditional bon odori dance themselves.

Bubble Festival -Osaka Bon 2018- is the first collaboration between producers Afro&Co. and Japan's largest influencer marketing company Cool Japan TV. The festival is focused on ensuring foreign tourists can enjoy the event too by offering information and services in multiple languages.

The music video for Once In Your Life In Osaka -Osaka Bon- features popular Thai artist Room39 as well as bon odori choreography by Ukon Takafuji. The colourful video captures the excitement of Osaka tourism and the bubble festival as they sing in English, Japanese, Thai and Chinese.

At the festival you can catch performances from DJ KOO, Ukon Takafuji, CYBERJAPAN DANCERS, SPICY CHOCOLATE, Have a Nice Day! who are known for their exciting live performances, calligrapher Bisen Aoyagi, DJ Afromance, and more.

Check out the video for yourself to witness the charm of Japanese culture.

■Information

Bubble Festival -Osaka Bon 2018-

Location: Osakajo Ongakudo

Date: August 25 (Open 4:30pm / Start 5:00pm) / August 26 (Open 12:30pm / Start 1:00pm)

Price: 1-Day Ticket ¥4,500 (Tax Included)

*¥1,500 for children aged between the ages of 3 and 12.

*Children under the age of 3 not permitted.

Event Website: http://afroand.co/awafes