'Biology of Metal: Metal Craftsmanship in Tsubame-Sanjo' Event to Take Place at Japan House London
The Tsubame-Sanjo Factory Festival will take place from October 4 to 7 this year. The festival first began in 2013 and this will be its sixth run. It is an event inviting the public into the factories of the Tsubame-Sanjo area of Japan to experience the art of product making.
Japan House London is teaming up with the festival at this year's London Design Festival taking place in England's capital in September 2018. That collaborative project is titled "BIOLOGY OF METAL: METAL CRAFTSMANSHIP IN TSUBAME-SANJO" and it will run at Japan House London from September 6 to October 28.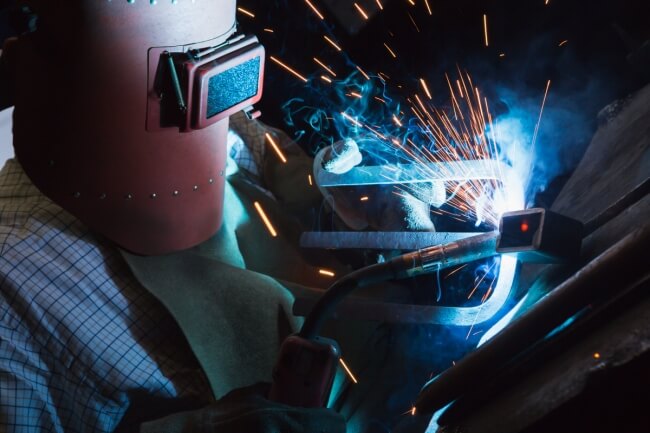 ©Tsubame-Sanjo Factory Festival Committee
This is the first showcasing of its kind in the UK of Japan's most prestigious artisans of product making expertise.
©Tsubame-Sanjo Factory Festival Committee
Guests will have the opportunity through insight to discover how this craftsmanship, art and small industry is embedded in history.
©Tsubame-Sanjo Factory Festival Committee
It will also show how it has incorporated and advanced new technologies in order to adapt to a changing society.
There will be workshops at the event as well as products for sale in 'The Shop' in Japan House London. If you're in the UK then this is a fantastic opportunity to be up close and learn about traditional Japanese craftsmanship.
■Information
BIOLOGY OF METAL: METAL CRAFTSMANSHIP IN TSUBAME-SANJO
Running: September 6, 2018 – October 28, 2018
Time: 10:00am-8:00pm (12:00pm-6:00pm on Sundays)
Price: Free
Location: Japan House London (101-111 Kensington High St, Kensington, London W8 5SA)
Access: 1-minute on foot from High Street Kensington Station
Japan House London Website: https://www.japanhouse.jp
Tsubame-Sanjo Factory
Full details for the Tsubame-Sanjo Factory Festival can be found below. It will be held from October 4 to 7 in Tsubame, Niigata Prefecture
http://how-pr.co.jp/pressrelease/tsubamesanjo_oct2018.pdf (Japanese)
RELATED ENTRIES
'Doraemon: Nobita's Little Star Wars 2021' Film Inspires Limited Edition Ukiyo-e Prints

Fans of Doraemon and traditional Japanese artwork won't want to miss this special collaboration! On March 30, preorders will open for ukiyo-e prints inspired by the film 'Doraemon: Nobita's Little Star Wars 2021.' These limited-edition pieces were created by Iwano Ichibei, a Living National Treasure.

The prints show Doraemon and friends along with the alien Papi and the special gadget the "Small Light." The tool is giving off light depicted in a traditional Edo pattern believed to bring good luck, and the characters are shown inside its silhouette. 

Ukiyo-e Woodblock Print Production

Engraving by Craftsman

Printing by Craftsman

First, a sketch is made, and a monochrome version of the print is carved. After carving a number of woodblocks for each color and using them to rub the painting tirelessly to bring it to life, one single woodblock print is completed. 

 

 

 



The extremely delicate and advanced techniques these craftsmen utilize have been passed down from the Edo period. Imagine having one of these beautiful pieces hanging in your home!

Information

'Doraemon: Nobita's Little Star Wars 2021' Commemorative Ukiyo-e Prints

Preorders Open: March 30, 2022
Price: ¥33,000 (Excluding Tax and Shipping Charges)

Quantity: 300
Painter: Living National Treasure Iwano Ichibei 
Online Shop: http://ukiyoework.com/

Results of First Japanese Traditional Culture Grand Prix Announced

With 130 entries submitted from all parts of Japan, the 8 winners of the first Japanese Traditional Culture Grand Prix have finally been announced. The contest was spearheaded by the Japan Traditional Culture Promotion Project, established in May 2020 as a collaborative effort among companies, associations, and local governments to establish a sustainable framework for the continued development of Japanese traditional culture.

Grand Prix Winner: Nakagawa Woodcrafts Hira Studio "Wave" series (left) "YORISIRO" series (right)

The winner of the top prize was Nakagawa Woodcrafts Hira Studio, in which the craftsmen still use a 700-year-old technique to create their famous wooden buckets. These buckets, once used for storing rice and miso, are still used today for a variety of different purposes, from bathing to cooling champagne! In stepping away from their typical works, the Nakagawa Woodcrafts studio created the more freeform "Wave" series, and the name surely fits–each bucket looks too free to have been manmade. The "YORISIRO" series, rather, keeps the natural curvature of the wood. Both are signature pieces of traditional Japanese artisanal culture.

Runner-up: Cubism in Calligraphy "Natural Stance," Atelier Sisyu, Sisyu

Excellent Award: Kyo Braided Cords Sanjiku-Kumiori "Kujaku Kouki," Saiko Ltd., Koichiro Murokado

Excellent Award: Structured System "Kumiko Endurance Wall," Tosa Kumiko Co., Daisuke Iwamoto

Excellence Award: Porcelain "Yuragi" Hiroshi Taruta

Excellence Award: Lacquer Art "Tataeru" Shinsuke Aoki. 

 

Excellent Student Award: Picture Frame "KOZAI" Ryohei Nomura. 

Special Award: Rinku, a group of young female craftswomen from the Toukai region

The Japan Traditional Culture Promotion Project began this contest as a way to honor outstanding works from creators around Japan. The jury consists of 18 people from various fields, including Richard Collasse, the Chairman of Chanel LLC, and popular model Kozue Akimoto. A collection of online presentations and interviews with the winners is planned in future events, and the project aims to help these artists continue to work sustainably. The second round of applications will open in November 2021.

renacnatta x Shiki Theatre Company to Release Banshu-Ori Weave Collection

renacnatta has teamed up with Shiki Theatre Company to release a collection of banshu-ori skirts and neckties, all of which will arrive on August 3.

renacnatta is a brand which weaves clothes using deadstock fabric from Japan and Italy and by using traditional Japanese weaving techniques.

Skirts

Banshu Mermaid Wrap Skirt – Matinee|Collaboration with Shiki Theatre Company | ¥35,200 (Tax Included)


Banshu Mermaid Wrap Skirt – Soiree|Collaboration with Shiki Theatre Company | ¥35,200 (Tax Included)


Neckties

Banshu Tie – Matinee|Collaboration with Shiki Theatre Company | ¥9,350 (Tax Included)

Banshu Tie – Soiree|Collaboration with Shiki Theatre Company | ¥9,350 (Tax Included)

Shows at the Shiki Theatre Company have been cancelled or postponed due to COVID-19. The collaboration comes to reignite the fire and excitement towards the theatre in these restrictive times. This August, the theatre is release a new and original musical which will see actors wearing clothing made using banshu-ori weave. This collection uses the same weaving technique.

Banshuori is a yarn-dyed textile made using a special production method which sees yarn dyed in advance and patterns woven by the dyed yarn. The items in the collection come in two colours: Matinee and Soiree, named after afternoon and evening theatre performances respectively. The Matinee line-up is beige and yellow while the Soiree picks are a mix of navy and black.

The one-size-fits-all skirts feature a comfy mermaid style with a fashionable silhouette perfect for going to the theatre with. They are made in such a way that they do not wrinkle when sitting down for long periods of time. The neckties too are made using banshu-ori weave for a smooth, sleek look.

These Bangles Are Made From Edo Kiriko Cut Glass Bottles

GLASS-LAB released their new GLASS-LAB NEW PRODUCT "WA" collection of bangles made from Edo Kiriko cut glass bottles on their official website on July 1.

GLASS-LAB NEW PRODUCT "WA" Sustainable Clear | ¥18,370 (Tax Included)


GLASS-LAB NEW PRODUCT "WA" Sustainable Black | ¥18,370 (Tax Included)


GLASS-LAB NEW PRODUCT "WA" Sustainable White | ¥18,370 (Tax Included)


GLASS-LAB NEW PRODUCT "WA" Sustainable Green | ¥18,370 (Tax Included)


GLASS-LAB was opened by the Shiina family in 1950 in Koto, a city known for the production of Edo Kiriko, a traditional type of Japanese glassware. The owner eventually passed the factory onto his sons. It is now run by Takayuki Shiina who is highly skilled at sandblasting, so much so he can cut glass to a fine 0.09mm.

This new collection was made in collaboration with designer Yukio Fujita of 'design shop YU.'

Shu Uemura Releases Sustainable 'Mindfully Crafted in Japan' Collection

Japanese cosmetic brand Shu Uemura is set to release its new origami-inspired 'mindfully crafted in japan' collection on June 18, but presales opened on their online shop last Tuesday. The collection is a display of Japanese tradition and craftsmanship with sustainability at the core of its concept.

ultime8 ∞ sublime beauty cleansing oil (Limited Edition Design) | ¥12,650 (Tax Included)

hard formula hard 9 (seal brown 02) (Limited Edition Design) | ¥2,860 (Tax Included)

petal 55 foundation brush (Limited Edition Design) | ¥6,600 (Tax Included)

The collection focuses on three aspects of mindfulness with Japan as its focus: mindful of Japanese nature with locally and sustainably resourced ingredients, mindful of Japanese resources by taking only what is needed, and mindful of Japanese traditional craftsmanship by preserving traditions from the past.


Shu Uemura's Cleansing Oil is one of the brand's most notable sustainable products, preserving everything important about Japanese culture from its history to its natural environment. Using traditional methods passed down the ages, the product is made from plant-derived ingredients sourced sustainably, and the packaging is made from 100% recyclable plastic. The Cleansing Oil bottles were also added to Shu Uemura's new recycling program which began on May 5 which enables bottles to be reused.

Don't miss out on this special new collection by Shu Uemura.


Information

mindfully crafted in japan collection

Release Date: June 18, 2021

Available: shu tokyo makeup box

Address: B-SIDE 5-11-2 Jingumae, Shibuya, Tokyo, 150-0001

Pre-Sale: Online from June 1, 2021

Official Online Shop: https://www.shuuemura.jp

Sonny Angel Doll Series Releases Japanese Good Luck Collection

The new Sonny Angel Japanese Good Luck Series was released on May 27, the same month when the popular doll series reached its 17th anniversary milestone. The series sees Sonny Angel wearing a range of traditional Japanese lucky charms to deliver healing and happiness to people.

 

The Line-Up

 

A Lucky Cat with a cute bell on his neck. His raised left hand/paw will bring you good luck.

A hat depicting Mount Fuji, a symbol of Japan. Pine, bamboo and plum leaves are illustrated on the folding fan.

Daruma are brightly coloured hollow dolls decorating houses in Japan so that our wishes will come true.

The Raccoon Dog has a long history as a strange, even supernatural animal and is known to be a shape shifter.

 

A Guardian Dog is thought to ward off evil spirits. This one is decorated in a houndstooth pattern, also known to be a sign of good luck.

 

Ebisuten is the god of "prosperous business". The sea bream in his hand, a fish often served on New Year's Day and at weddings, is a symbol of "congratulations".

 

The packaging

Gift bag

The packaging features a mikuhiki design. A mizuhiki is a decorative cord made from twisted paper. If you purchase four or more dolls as part of this series on Sonny Angel's online store, you'll also receive a free gift bag.

Craftsmen unite! Come check out these Edo period glass crafts at Tokyu Plaza, Ginza!

For a three-day period from Friday 15th to Sunday 17th March 2019, There will be an event to celebrate a traditional Japanese glass craft called "Kiriko". The event will be held at Tokyu Plaza, Ginza in the Kiriko Lounge. Kiriko is glass craft that was manufactured from the end of the Edo period to the beginning of the Meiji period of Japanese history.

The exhibition will feature many creative Edo Kiriko crafts and a lineup of crafts made in the past five years. This new generation of Kiriko crafts will take to the stage at Ginza for all to see!

From 13:00 on each day of the event, there will be a gallery talk that explains the story of the crafts, particularly focussing on a selected prize-worthy craft. There is also a chance to get involved with Kiriko craft-making. To take part, check out Fujimaki select shop's official website as the website is currently accepting reservations.

From works and goods to taking part, come learn the different aspects of Edo Kiriko crafts at this event in Ginza!

Information

■Information

Edo Kiriko Exhibition

江戸切子新作展

Event period:Friday 15th ー Sunday 17th March 2019

Location:Kiriko Lounge, Tokyu Plaza, Ginza 

Tokyu Plaza, Ginza

Address:5-2-1, Ginza, Chuo Ward, Tokyo 

Opening times:11:00 ー 21:00

https://ginza.tokyu-plaza.com/

Traditional Japanese Crafts Brand UMEBOSI to Release Edo Kiriko Glasses

UMEBOSI is an original brand by tool shop WISE・WISE tools that seeks to breathe life into traditional Japanese craftwork in today's modern age. The second line of products in the brand series to be released makes use of traditional Edo Kiriko cut glass and it will arrive in October 2018.

Interest in products made in Japan has been deepening in recent years in both Japan and overseas. However, there is still discussion there being a lack of successors in inheriting traditional methods, and the topic of spreading its use still remains.

KIGI was been appointed to help tackle these issues, an art director who receives tremendous support from the young generation in Japan. The project was started to promote these creative crafts to more people in a new light. The first line of products was announced in October 2015. The most popular amongst them was the Edo Kiriko glass series. Five new designs from that range have now been released.

UMEBOSI Edo Kiriko Glasses – 5 New Designs

These usuhari glasses are made using a traditional Edo Kiriko method called hana kiriko. The five designs include a tree leaf and acorn, a horse, a dragonfly, a chrysanthemum, and a dandelion. They have also brought back the rabbit and cherry designs from the 2015 line.

These glasses are a fusion of traditional craft and modern skill. Why not get your hands on one?

■Information

UMEBOSI Edo Kiriko Glasses – 5 New Designs

Shop: WISE・WISE tools

Address: 3F Galleria, Tokyo Midtown, 9-7-4 Akasaka, Minato Ward, Tokyo

TEL: 03-5647-8355

Website: http://wisewisetools.com

*The photos taken are of products still in development. Actual product may differ slightly.

5 Must-Wear Yukata for Japanese Summer 2018

Yukata are a traditional type of Japanese clothing originally used before and after entering a steam bath. Today, they are used as summer dress when going to events such as summer festivals and firework festivals.

They come in many different colours and designs. Here's a list of ones we recommend for summer 2018.

Sailor Moon Yukata

These Sailor Moon themed yukata have been made in collaboration with Kyoto Marubeni. Choose from five yukata sets inspired by each sailor as well a range of other chic and modern yukata. They have all the accessories you need to including obi and folding fans so you can enjoy the full dress-up experience. How about becoming a sailor this summer?

Full Details: https://www.moshimoshi-nippon.jp/88541

Yukata Fukubukuro

Kyoto based traditional Japanese clothing brand KIMONOMACHI are selling yukata fukubukuro, or 'lucky bags.' There are several lucky bags to choose from, including one containing a single yukata, a 2-set which includes a yukata and obi, and 4, 5 and 6-sets which include that plus accessories. Part of the reason for the popularity of these bags is that you can pick from four sizes: Small (S), Free, (F), Tall (TL), and 2L. Choose from a variety of kawaii infused yukata!

Full Details: https://www.moshimoshi-nippon.jp/108656

Disney Princess Yukata

Disney have released a range of yukata and accessories at five of their stores and online. The Ariel and Rapunzel are original designs that were specially illustrated for these yukata. No matter which you choose, all of them embrace the characters' stories down to the tiniest of details. Pick one of these yukata and become a Disney princess this summer!

Full Details: https://www.moshimoshi-nippon.jp/113122

Tokyo 2020 Emblem Yukata

Summer 2018 marks two years until the Tokyo Olympics. Gear yourself up for the excitement this summer with these official Tokyo 2020 yukata, jinbei and accessories. Cloisonne design yukata with the Tokyo 2020 emblem on them were released on July 3, and the above indigo design will be available from early August. Both are stylish and come in a gentleman's version and a lady's version.

SCANDINAVIAN PATTERN COLLECTION

This collection is a Northern Europe design project developed by Andfika for children. There are yukata for girls and jinbei for both boys and girls. The collection incorporates designs from three designers in Sweden and Finland. The clothes are a unique mix of Northern Europe designs and traditional Japan clothing.

Did you like this list? There's a lot of variation when it comes to yukata, so be sure to pick the right one for yourself this summer in Japan.

iPhone Cases Made from Traditional Japanese Material & Cowhide on Sale July 20

TSUMUGI, a brand selling high quality products, has announced it will release a new line of iPhone cases on July 20 made using Nishijin-ori gold brocade.

It's said there are currently 300 billion smartphone cases on the market, and the designs and number of stores stocking them continues to increase. Because there are so many, TSUMUGI wanted to make a case that's much more meaningful, and so have gone down the route of traditional Japanese fabrics to promote them to the people of the world.

TSUMUGI Nishijin-ori x Cowhide iPhone Case

The case not only uses Nishinjin-ori, a traditional textile from the district of Nishijin in Kyoto, but also cowhide to add accent to the design. It's made to be used daily like any other case and has that traditional Japanese charm to it that will be enjoyed by the increasing number of foreign tourists to Japan.

TSUMUGI plans to continue making smartphone cases and accessories using other traditional Japanese fabrics too, so stay tuned for future updates.

The event titled, "Kagurazaka Machibutai / Oedomeguri 2017" which mixes traditional & modern styles will be held!

"Kagurazaka Machibutai / Oedo Meguri 2017" will be held in Kagurazaka, an area where traditional styles and modern styles merge, on the 11th of November (Sat.) <eve> and the 12th (Sun.) <actual festival).

Kagurazaka is an area where the cut-out map of the Edo Period and the map of Heisei Period overlap. Many places in Tokyo changed into a modern city but Kagurazaka is a mysterious place where you can feel the history of the Edo Period. The area is popular among various generations as a town where the culture of Edo/Tokyo and sophisticated atmosphere of Paris are merged.

In this event, many top artists related to traditional arts who have some kind of connection with Kagurazaka will gather with the help of the citizens of Kagurazaka.

Many events which you can experience traditional arts such as "Shinuchi Nagashi" where people play music while walking, mini lives of traditional artists are held at preppy restaurants, cafes and live houses and "ozashiki asobi" (games with geisha) will be held.

The two-day event is a festival where you can experience Japanese traditional arts in Kagurazaka, a historical town where persons from different generations and foreigners who are not familiar with traditional arts can enjoy these arts.

Why not have an awesome weekend at Kagurazaka, a town which has the atmosphere of the Edo Period and Paris?

■Information

"Kagurazaka Machibutai / Oedo Meguri 2017"

Date: Eve / 2017,11,11 (Sat.) 15:00 to 19:40

Festival / 2017,11,12 (Sun.) 11:30 to 18:00

※The events might be canceled depending on weather conditions

Venue: Kagurazaka area (Bishamonten Zenkoku Temple, Akagi Shrine, Tokyo Kagurazaka Cooperation / streets in Kagurazaka / historical spots in Kagurazaka

Fee: free (some places require a fee or reservations)

Official website:http://kaguramachi.jp/

Hiromi Asai Takes Her Kimono Textile Menswear Collection to Capsule Show in New York

New York based fashion brand HIROMI ASAI is taking to the global market with their kimono textile menswear collection.

Designer Hiromi Asai presented her 2018 summer/spring mens collection earlier this year on January 6th at Pitti Uomo in Florence, the world's biggest event for menswear and male accessories, and drew much attention. She is now taking her collection to the Capsule Show at New York Men's which is held at the Javits Center in New York. The show will run from July 17th to July 19th.

Asai was able to take her kimono collection to New York in February 2016 thanks to a Kickstarter campaign, enabling her to showcase the first ever kimono runway show.

Hiromi Asai aims to "revive and revitalize" kimono by recreating not kimono themselves, but by using the textiles and materials used to make kimono to design a new kind of fashion. By using high quality kimono textiles and working together with master artisans, Asai created her men's collection by fusing the traditional style with a modern style at Pitti Uomo back in January, displaying her New York style creativity. She was picked up by the media and the attention surrounding her grew even bigger.

Her 2018 Spring/Summer Men's Collection is themed around "Midsummer Night's Roses". The collection is a fusion of New York style influenced by Western vintage fashion and traditional kimono. This high class collection mostly consists of jackets but also includes suits, Y-shirts, and pants, all dyed and woven by artisans throughout Japan including Gosen and Ojiya in Niigata Prefecture, as well as in Ishikawa Prefecture, Shiga Prefecture, Amami Ōshima and more.

 

The standout piece from the collection is the deep blue "rose" night jacket and a grey picnic jacket. The outside of the jacket is a deep blue rose colour while the inside is a black rose colour which represent the transparent roses of a midsummer night. Also in the line up of this traditional and modern fusion collection is a deep blue silk military jacket, a blue and blue marble print dyed pullover, a Nishijin silk sleeveless military jacket, and more.

Hiromi Asai is paving her way in the West with her brand in hand. A necktie using kimono textiles is already available over on Amazon.

The HIROMI ASAI brand continues to deliver traditional Japan to the world in a modern form and its presence in the global market is sure to grow ever more prominent.

■Information 

HIROMI ASAI 2018 Spring/Summer Men's Collection

"Midsummer Night's Roses"

all made by Kimono textiles

Exhibition Name: Capsule Show – New York Men's (SS18)

Venue: Javits Center, New York

Address: Hall 3A, 655 W 34th St, New York, NY 10001

Booth Number: A6

Running: July 17, 2017 to July 19, 2017

Official Website: http://www.hiromiasainy.com 

Related Article:Enjoy cherry blossom viewing dressed in a kimono with the Moshi Moshi Kimono Salon limited period plan!

Related Article:Laforet Harajuku to Host "Yukata in Laforet"—Pick Out Your Summer Yukata from the Cutest Trends!