HOSHINOYA Kyoto is a hotel resort managed by Hoshino Resorts where all rooms boast a gorgeous river view.
The establishment has topped the MICHELIN Guide Kyoto Osaka + Tottori 2019 which was released on October 12, earning five red pavilions―a symbol used to indicate the comfort and quality of a hotel―the highest number a place can receive. This marks the 7th year in a row the establishment has received this rating.
The guidebook lists restaurants, hotels and inns considered outstanding by Michelin. Restaurants are rated by the number of stars they receive while hotels and inns are ranked by the pavilion symbol.
HOSHINOYA Kyoto opened in December 2009 and has 25 rooms. It's a 10-minute boat ride from Togetsu-kyo Bridge, a famous tourist destination in Arashiyama, Kyoto. The hotel is situated deep within Arashiyama which is accessible upstream a river accessible via the hotel's boat.
The concept of the hotel for guests is "a private residence at the waterside." Rooms are decked in design and appearance to look like they are from 100 years ago. They offer an unbroken view of the river along with trees and nature which change colour as the seasons go by. The hotel even offers activities and holds events catered to each passing season.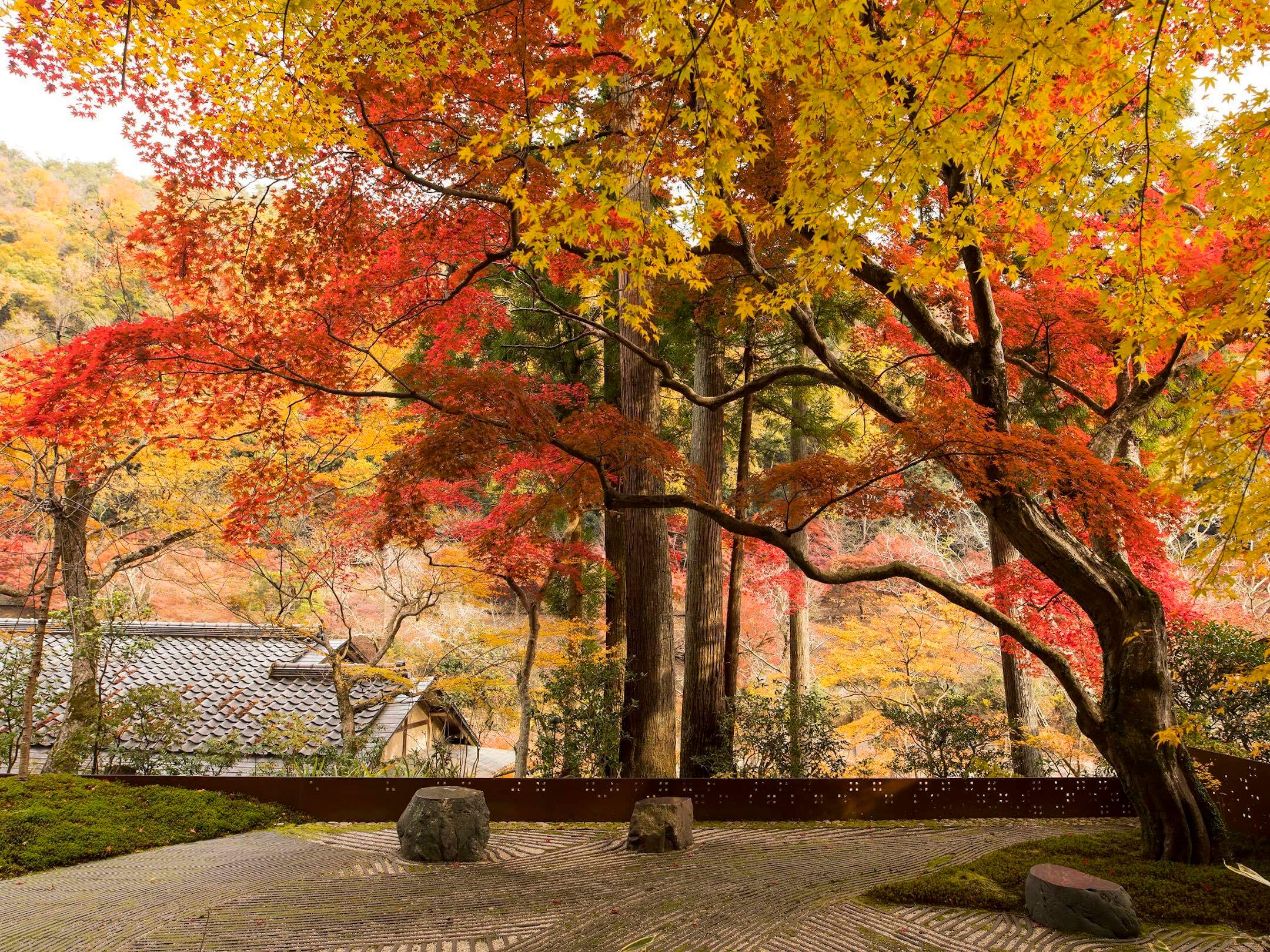 Comment: Taro Hirooka (HOSHINOYA Kyoto, General Manager)
"I feel extremely honoured for the establishment to have been selected for the 7th time in a row for 5 red pavilions for 2019. It's all thanks to the support from our regular guests and the gift of help from locals in the region. I thank you from the bottom of my heart. We will not act out of pride for this – together with the staff, we shall devote ourselves to ensuring that everybody who lives in the historical location of Arashiyama in Kyoto can better feel its charms and attraction." (Translated from Japanese)
Information
HOSHINOYA Kyoto
Address: 11-2 Arashiyama Genrokuzanchō, Nishikyō Ward, Kyoto, Kyoto Prefecture
Access: 10-minutes on foot from Hankyu Arashiyama Station / 30-minutes by car from Kyoto Minami Interchange
Price: From ¥81,000 (Includes 1 room for 1 night, tax and service charge. Doesn't include meals.)
TEL: 0570-073-066
Website: http://hoshinoya.com/