Villa Mon Temps Awaji is a holiday house establishment located on Awaji Island in Hyogo Prefecture where guests can rent out an entire building to themselves. Building work on the site's new "all glass terrace" has finally been completed, offering people the luxurious opportunity to enjoy taking in the oceanic sites while enjoying a meal.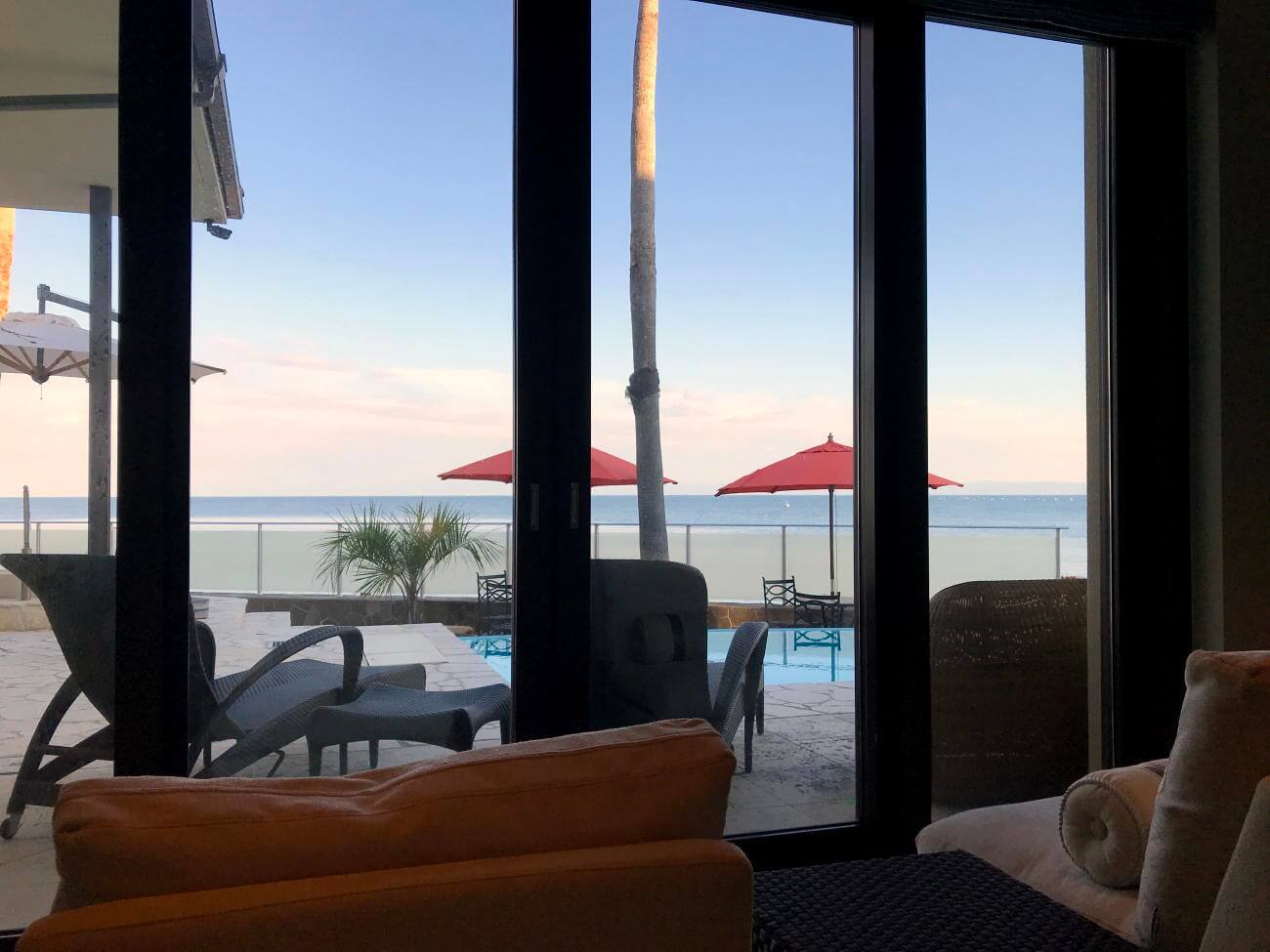 Villa Mon Temps Awaji has been open for half a year – since March 17, 2018. This high grade accommodation houses a maximum of 10 people. The total site area spans 1,336m² and the floor space 550m². It's surrounded by Awaji Island's beautiful natural environment, with every single room in the villa having an ocean view.
Awaji Island floats south of Hyogo in Japan's Seto Inland Sea. It boasts a warm climate throughout the year and is home to many tourist spots including, but not limited to, Akashi Kaikyō Bridge which connects Honshu to Awaji Island; Awaji Yumebutai which was built by world-famous Japanese architect Tadao Ando; and the whirlpools of Naruto Strait.
Villa Mon Temps Awaji is situated near both Awaji Yumebutai as well as Akashi Kaikyo National Government Park where many types of gorgeous flowers are enjoyed throughout the seasons. Guests can expect to tuck into a range of delicious seafood including sea bream and fugu, not to mention octopus. There's also Tajima beef sourced from cows on the island, Awaji's famous onions, local sake and much more.
The all-new all-glass terrace opens up to a stunning view of the sea. Guests can expect to enjoy BBQs and hot pot parties all season at the terrace which is even equipped with air con.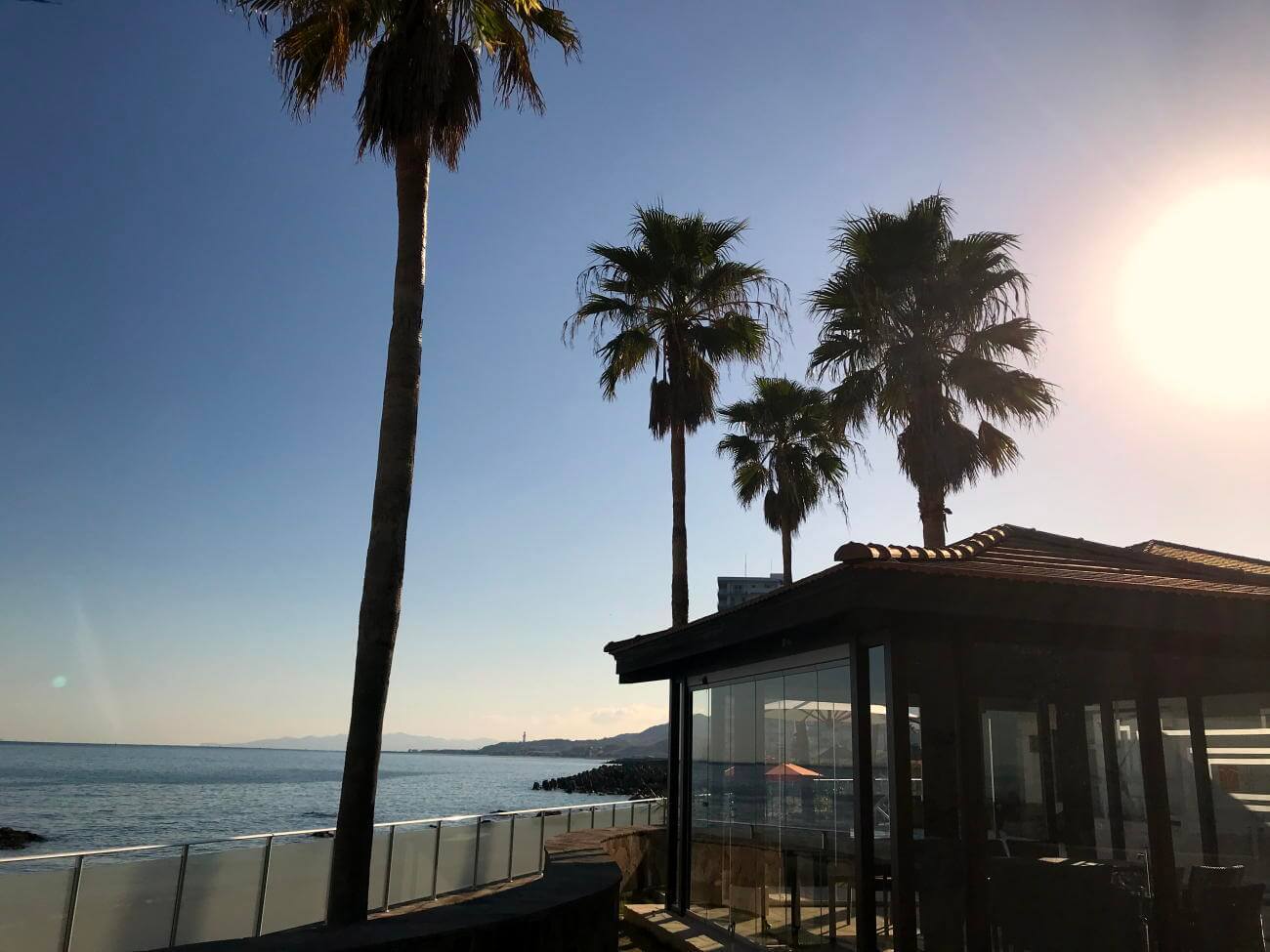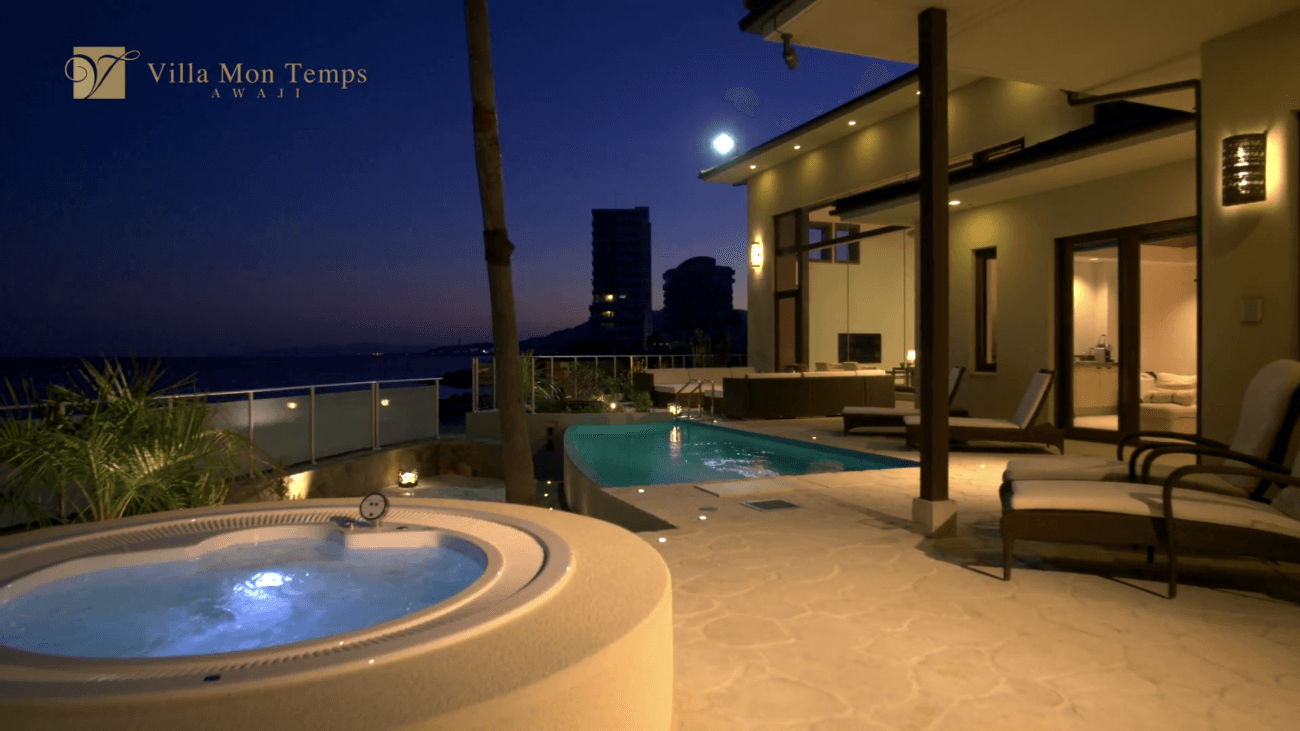 To celebrate the completion of the glass terrace, discounts are now being offered. The usual price starts at ¥240,000 for one night which includes tax and accommodation for up to 10 people, but they are knocking 20% off. They are also offering an 8-person plan from ¥192,000, 6-person plan from ¥168,000 and 4-person plan from ¥144,000, all with tax included.
Experience a private, luxurious and comfortable time at Villa Mon Temps Awaji.
Information
Villa Mon Temps Awaji
Address: 374-1 Kusumoto, Awaji, Hyogo Prefecture
Price: Regular Price – 1 night from ¥240,000 (Tax Included) / Terrace Completion Discount – 1 night from ¥168,000
Access: 60-minutes by car from Shin-Kobe
TEL: 0120-86-8835
Homepage (Reservations): http://villa-mon-temps.jp