Christmas is fast approaching, which in Japan means that lots of festive cakes, drinks and other delectables are starting to pop up for the holiday season.
Here's our 7 recommendations to check out for Christmas 2018.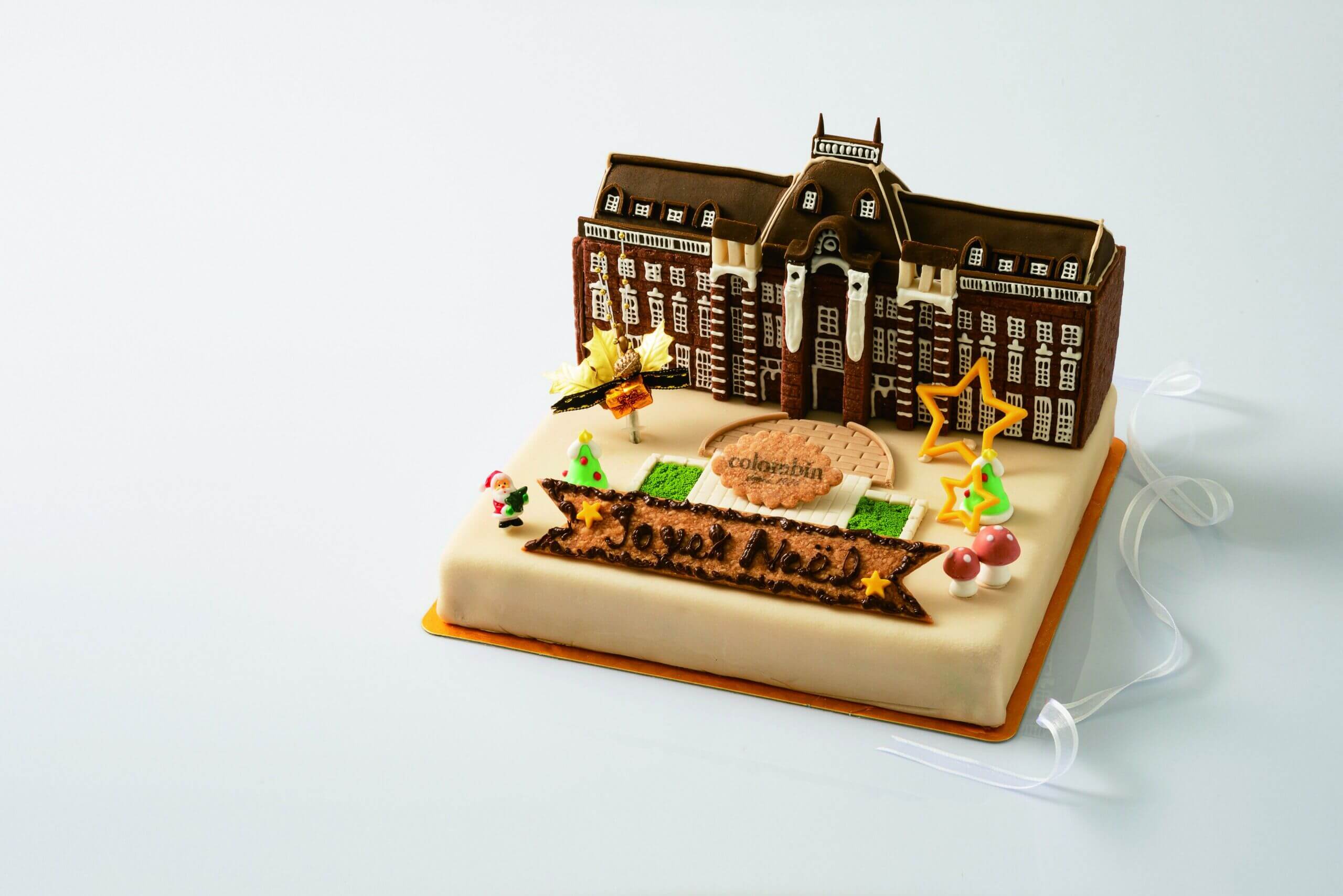 Christmas Fair 2018 Tokyo Xmastation
Christmas has arrived early at Tokyo Station's Gransta and Gransta Marunouchi malls with Christmas Fair 2018 Tokyo Xmastation which is running until December 25. They are selling a range of delicious Christmas cakes including one made in the image of the Tokyo Station building, another inspired by the Suica IC card penguin and much more. They are all a must-see♡
Full Details: https://www.moshimoshi-nippon.jp/141020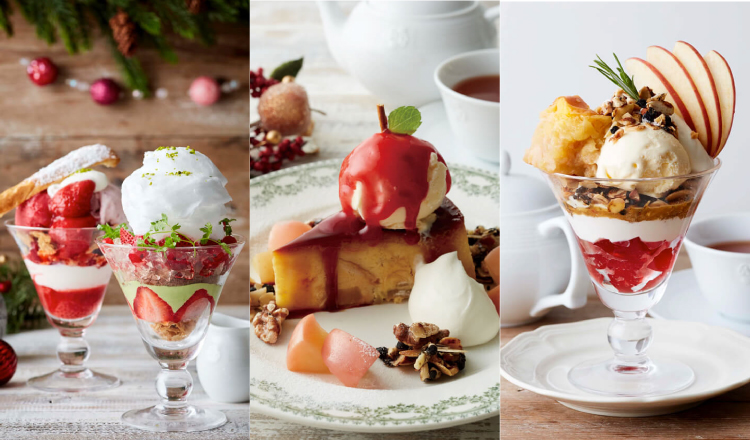 Afternoon Tea – "Strawberry Christmas Cake Parfait"
Afternoon Tea is set to release a string of new desserts for Christmas, beginning with the two apple desserts based on the apple Christmas tree ornaments which were released on November 6. This will be followed by a Strawberry flavoured "Christmas cake parfait" that is layered strawberries, pistachio cream, strawberry jam, chocolate sponge and berries. It's also mixed with a cream cheese gelato and elderflower jelly and is said to go perfectly with black tea!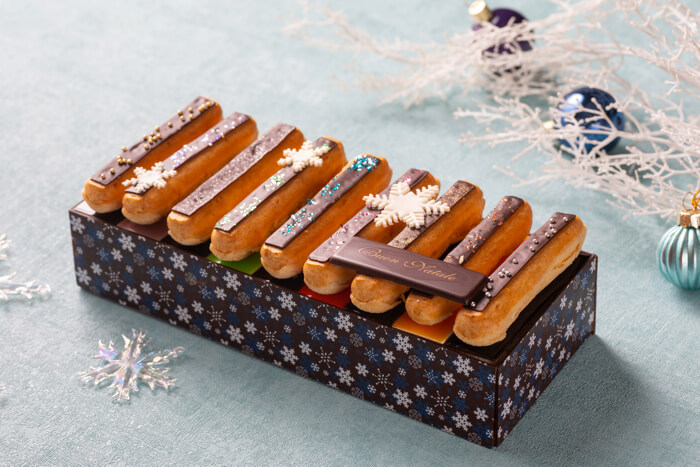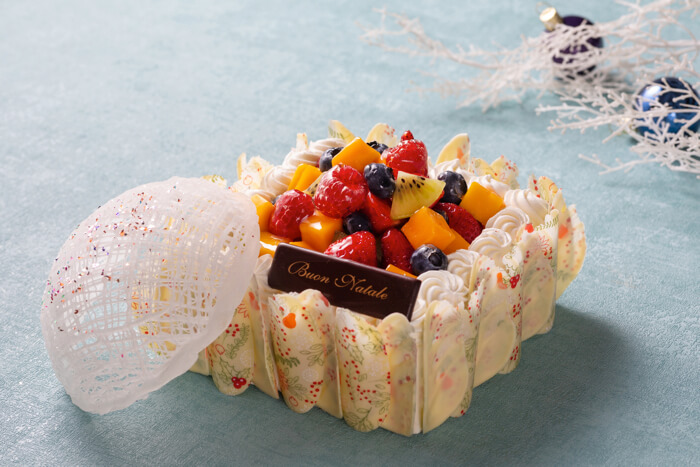 Grand Hyatt Tokyo – 2018 Christmas Cakes
The luxury Grand Hyatt Tokyo hotel is now selling a line-up of exquisite Christmas cakes for a limited period. The menu features 9 cakes including 4 new entries to this year's range. The 'Sparkle' cake features an extravagantly adorned cake with a scrumptious row of eclairs on top that have been sprinkled with sparkly decorations. The 'Crystal Fruits Shortcake' has a beautifully and intricately crafted dome inside which sit jewels of colourful fruits. There's plenty more mouth-watering delectables where that came from too, so check the link below.
Full Details: https://www.moshimoshi-nippon.jp/139223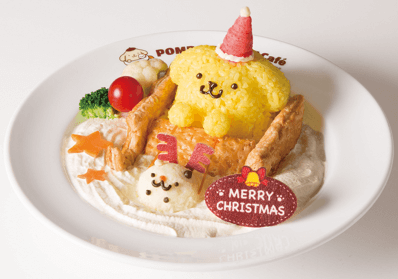 Harajuku & Umeda Pompompurin Café Christmas Menu
The Harajuku and Umeda branches of the Pompompurin Café are celebrating Christmas with a Pompompurin and Muffin character themed menu that is being served all the way up to Christmas Day. The menu items featured extravagant names such as "I'll Give You a Present ♪ Fluffy Snow Cream Stew," a cream strew topped with potato potage and fresh whipped cream that's uneven to make it look like white snow with Purin Claus and his little reindeer helper Muffin are handing out presents atop their Christmas sleigh. There's exclusive merchandise to get your hands on too.
Full Details: https://www.moshimoshi-nippon.jp/137629
Starbucks Christmas Beverages
The Starbucks holiday season began on November 1. The first line of Christmas drinks hitting the coffee chain this year are the Christmas Strawberry Cake Frappuccino® and Christmas Strawberry Cake Milk. To ensure you get that full strawberry texture, both delicious drinks are made with a sweet 'n sour strawberry sauce that leaves in plenty of the strawberry pieces. The standout feature of both is their gentle flavour which has that feeling of comfort milk has. They are also made to look like sponge cake. An enjoyable texture is also made by adding well-baked biscuits.
Be sure to check out the other Christmas treats you can enjoy at Starbucks this year too.
Full Details: https://www.moshimoshi-nippon.jp/137601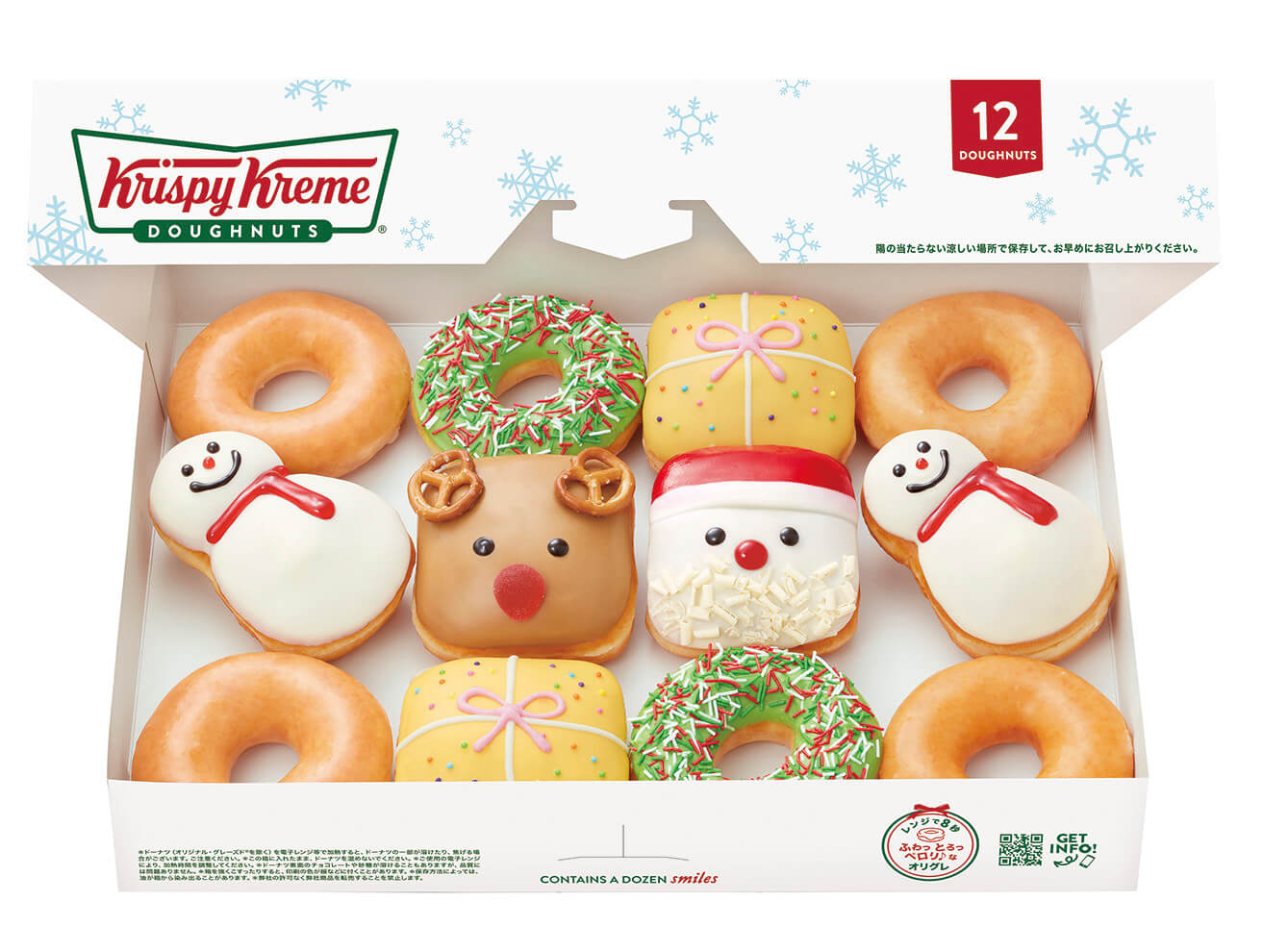 Krispy Kreme Christmas Doughnuts
Krispy Kreme released five Christmas themed doughnuts in Japan on November 14: Santa, Reindeer, Snowman, Milk Tea Box and Sprinkle Wreath. The Santa and Reindeer doughnuts take on a cute square shape as does the Milk Tea Box which is made to look like a Christmas present. These make for a perfect gift to hand out♡
Full Details: https://www.moshimoshi-nippon.jp/135400
Hilton Tokyo Odaiba – "Girls' Sweets Coffret Christmas Buffet"
Hilton Tokyo Odaiba brings a Christmas buffet this year called the "Girls' Sweets Coffret." It's inspired by the "Christmas Coffret" cosmetic sets that are sold during the Christmas season only which tickle the hearts of girls across Japan. The buffet is overlooked by a bright pink Christmas tree under which are all presents a girl could hope for including a dress, jewel box, flowers and more―all edible. A cute Santa Claus, reindeer and snowmen also decorate the table in all their delicious dessert glory. The colour palette is girly but stylish, with pink as the main colour and blacks and whites everywhere else. An absolute must-post on Instagram!
Full Details: https://www.moshimoshi-nippon.jp/134994
Did you enjoy this list? If you're in Japan this year be sure to eat all of the Christmas goodies you can find.