Hi everyone, this is Midori from MMN's Editorial Department.
It's really feeling like summer right now in Japan and as it gets hotter, more and more places are starting to sell one of Japan's most beloved summer desserts; Kakigori (flavoured shaved ice, usually with delicious and luxurious toppings).
Today I'm going to tell you about new Kakigori flavours that are out this summer. ♪
Kori Yuki to Natsu (Ikejiri-Ohashi)
Last year, Kori Yuki to Natsu opened in Nishi-Ogikubo. This year, there's a fresh new shop in Ikejiri-Ohashi which is close to Shibuya. The ingredients used at Kori Yuki to Natsu are specially selected and the kakigori is carefully made. The shop in Nishi-Ogikubo is a great hit so there 's no doubt the new shop is going to be just as popular.
▼Kori Yuki to Natsu
Address: Crimson one5F, 2-16-26, Ohashi, Meguro, Tokyo
Open from: May 3rd 2019
Opening hours: 11 am ー 4:30 pm (last orders:)
No regular holidays
For more information on their opening hours, please check them out on Instagram: https://www.instagram.com/k_yuki_to_natsu/
Rich Shaved Ice (Hotel Gajoen Tokyo)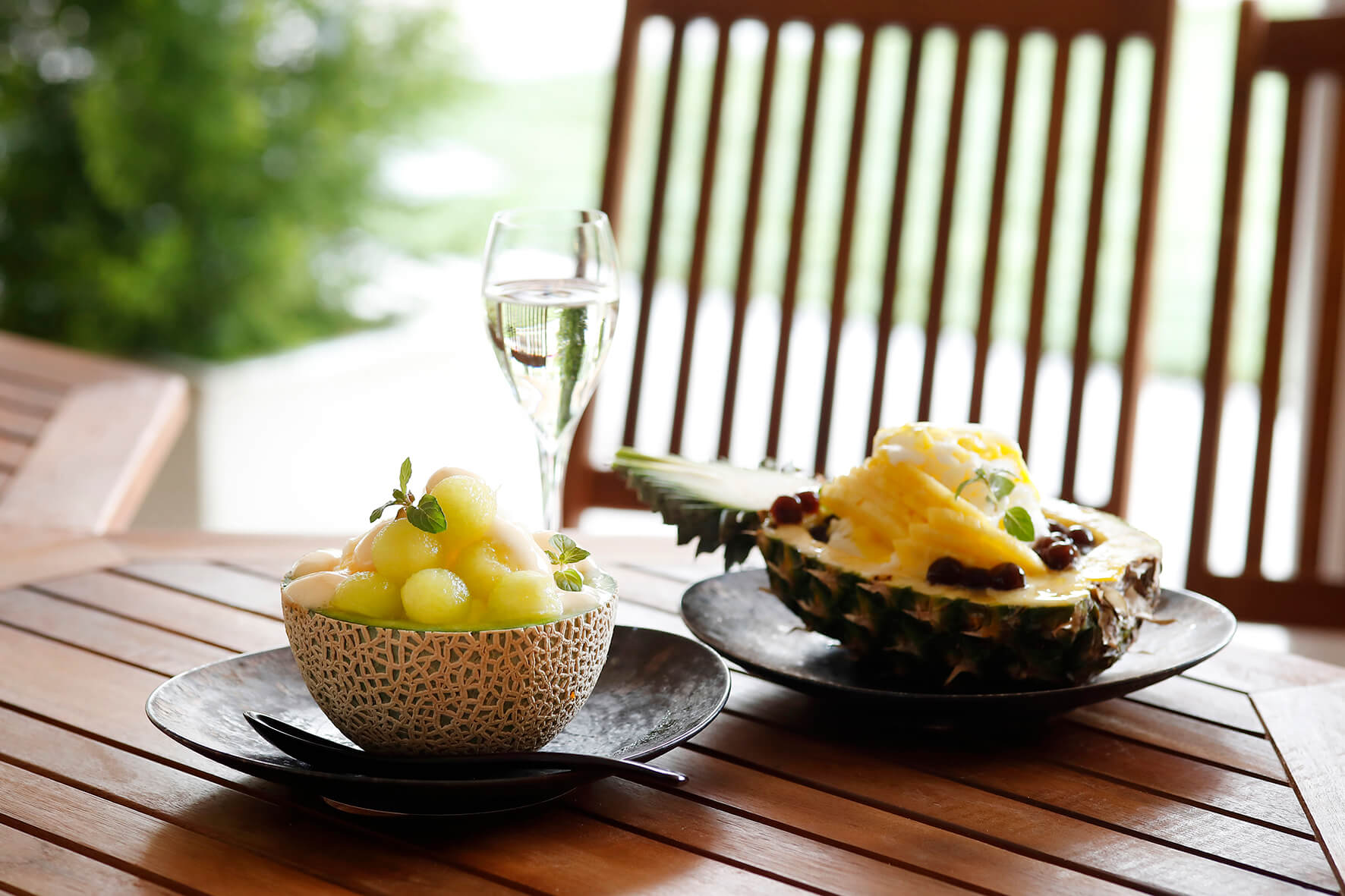 At Hotel Gajoen, you can enjoy a luxurious shaved ice dessert that is aimed at adults. Here, melons and pineapples are scooped out, transforming them into bowls which are then filled with fruit and shaved ice. These immensely aromatic desserts can also be enjoyed with champagne as part of a set meal. Melon and pineapple are the two available varieties of this shaved ice treat.
▼ Rich Shaved Ice
Available: Saturday 1st June ー Sunday 1st September
Purchase from: Hotel Gajoen Tokyo's Cafe & Bar Yuian
Orders accepted Weekdays 2:30 pm  – 9:30 pm (L.O)
Weekends/ national holidays: 3:00 pm – 5:00 (L.O)
Reservations (TEL ): 050-3188-7570 (General restaurant enquiries: 10:00 – 19:00)
※ Both dessert are in limited supply.
※※ Customers who spread the word about these desserts on social media will receive a cup of peppermint tea or oolong tea on the house.
Hotel Gajoen, Tokyo
Address: 1 Chome-8-1 Shimomeguro, Meguro City,
Official Website: https://www.hotelgajoen-tokyo.com/
Afternoon Tea Kakigori Parfait (Afternoon Tea: LOVE & TABLE)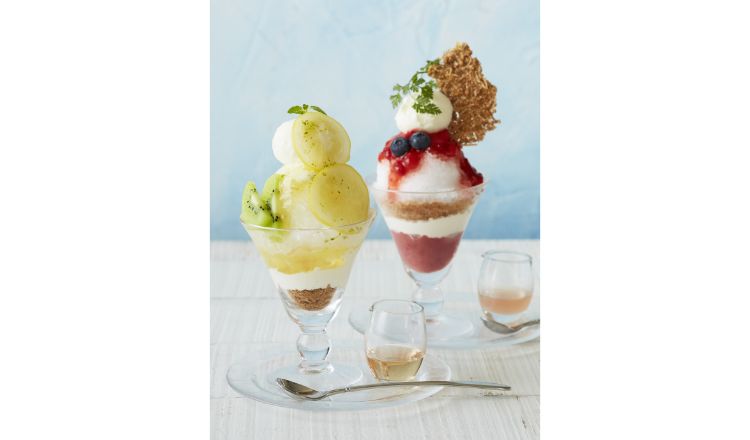 Afternoon Tea: LOVE & TABLE serves fluffy ice coloured with fruit and syrup. Not only do some of the parfaits contain lemon and strawberries, but there are also parfaits that take on the appearance of red bean jam covered in syrup. They looks and tastes so refreshing. There are four different flavours to choose from so you absolutely must try one!
▼Kakigori Parfait
Please refer to the Official Website to check availability: https://www.afternoon-tea.net/
Adult-Oriented Shaved Ice (Omotesando Hills)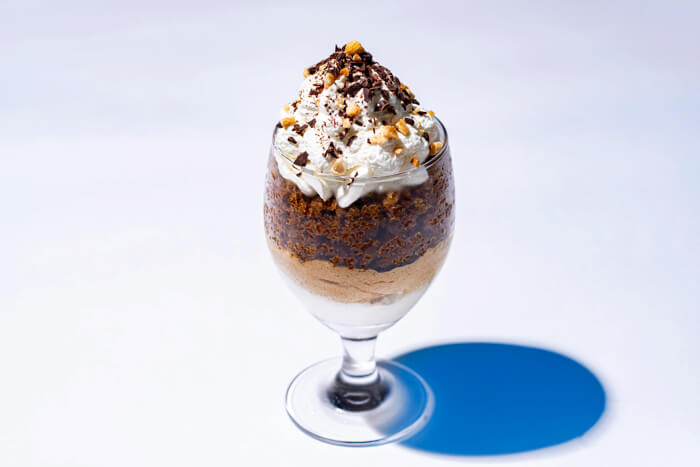 You can enjoy adult-oriented kakigori at 11 restaurants located in Omotesando Hills. At  Fratelli Paradiso located on the 3rd floor, you can enjoy a hearty serving of Italian-style kakigori with Granita. Frangelico hazelnut liqueur seeps into the bitter espresso granita for a very luxurious taste. Besides this, there are many other kakigori flavours that adults just cannot resist. Other toppings and flavours include tapioca pearls and espresso, too. These adult-oriented kakigori desserts are available for a limited time at Omotesando Hills only.
▼ Omotesando Hills
Address: 4-12-10 Jingumae, Shibuya, Tokyo
Official Website: https://www.omotesandohills.com/
So, how about it? Refresh yourself this summer with these delicious kakigori shaved ice desserts. ♪