Black Cheesecake & Other Delicious Seasonal Desserts Cooked Up at Daimaru Tokyo
School's nearly out for summer in Japan with summer break set to begin on July 20. Kids and adults alike can look forward rolling up to Daimaru Tokyo to get their sweet tooth hands on one of five special desserts available at Hoppe Town on the ground and first floor from July 17 to 23.
Let's take a look at these mouth-watering delights.
Basket Cheesecake (8cm) – ¥400 @ Aoyama Fromage (Floor 1F)
This cheesecake is all the rage in the dessert world this year for its eye-catching black surface. The burnt surface enjoys just the right amount of bitterness and is a perfect match for the soft, rich center.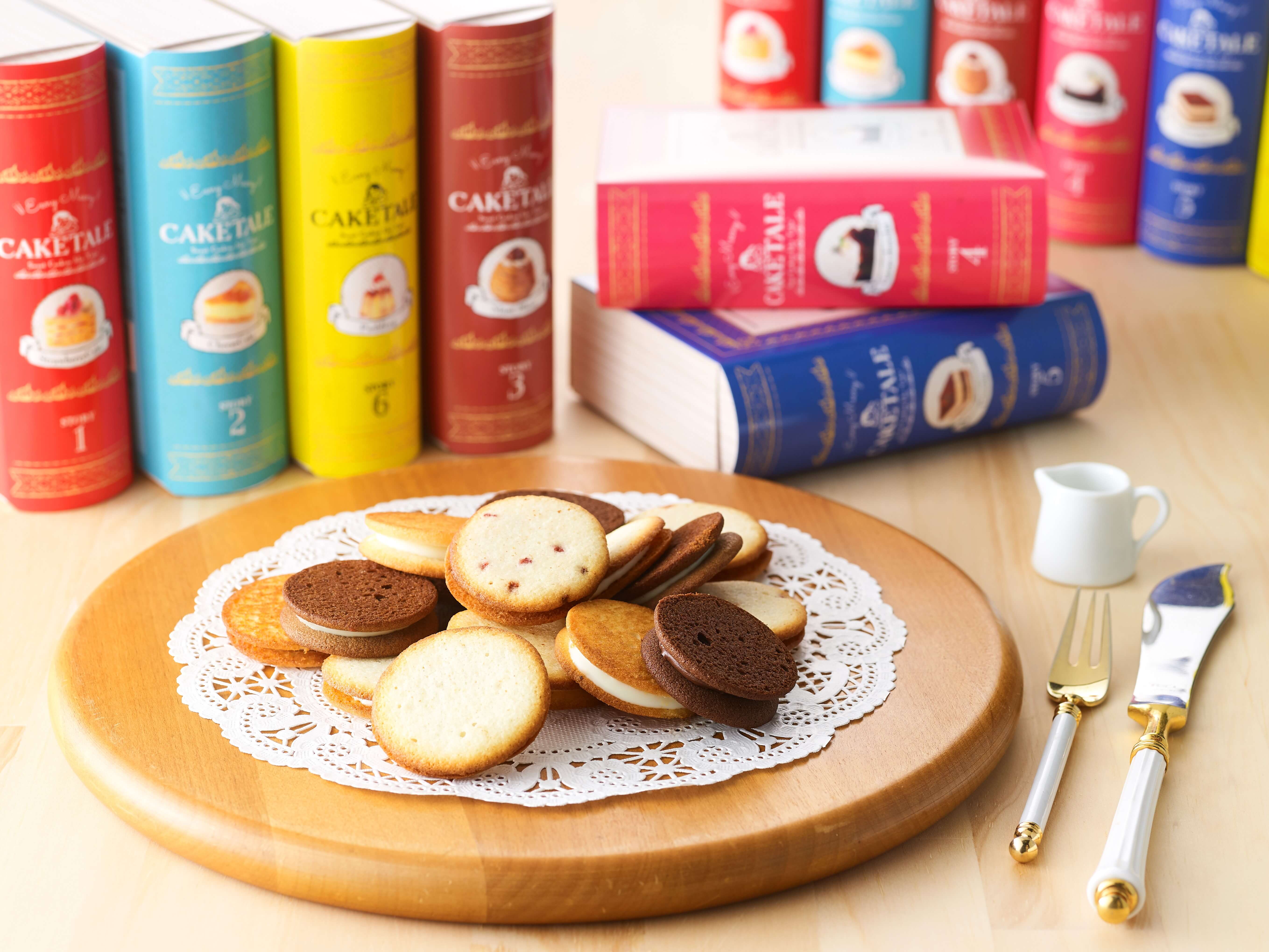 CAKETALE (6 Included) – ¥648 @ CAKETALE (Floor 1F)
Tuck into one of six different of these different takes which have been turned into cat tongue biscuits. Flavours include strawberry shortcake, cheesecake, mont blanc and more, and they come in some seriously kawaii packaging which looks just like a book.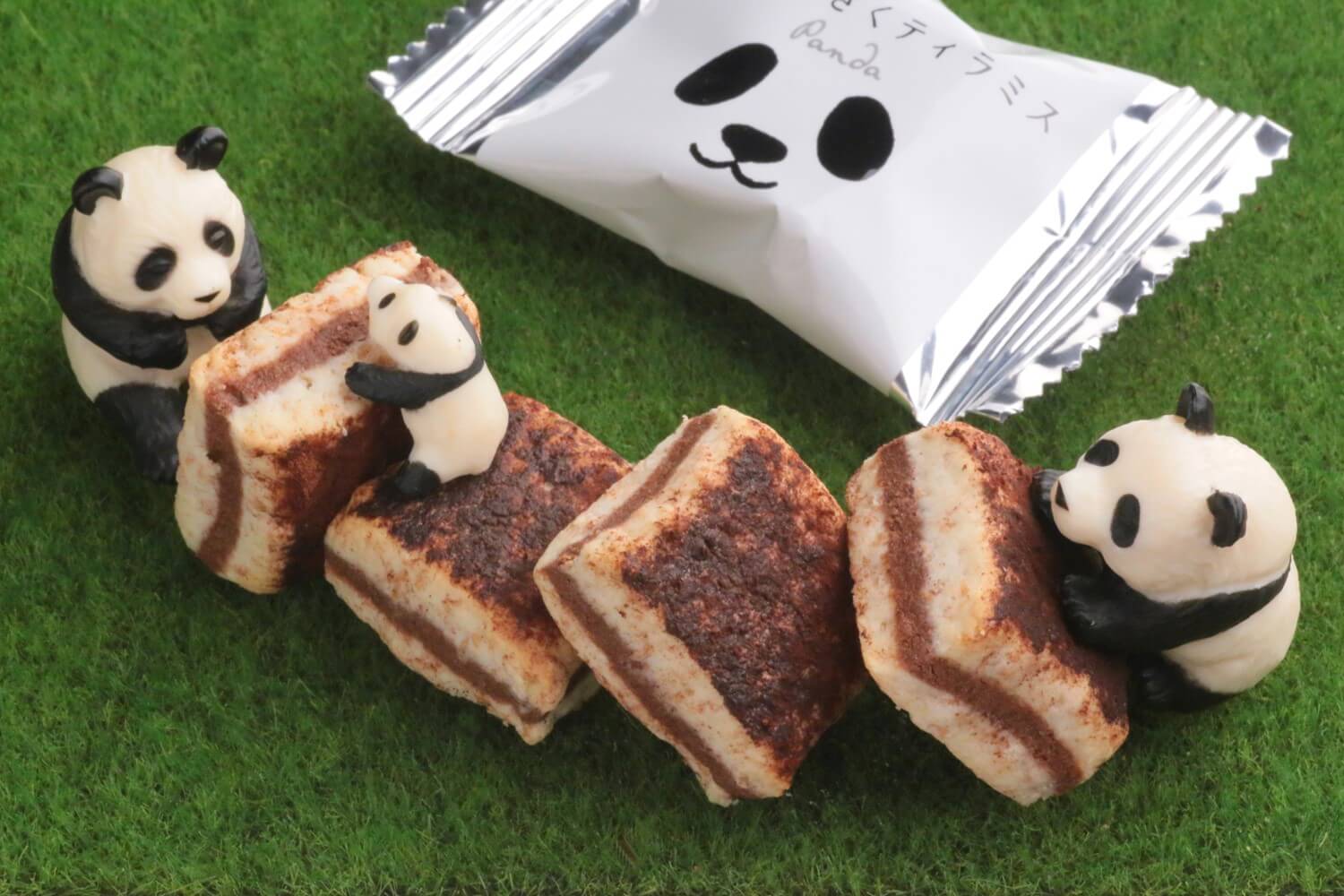 Tokyo Saku Saku Tiramisu Panda Package (16 Included) – ¥1,080 @ Tokyo Oraikan (Floor 1F)
Sink your teeth into these cute and crunchy rich panda tiramisu cakes♡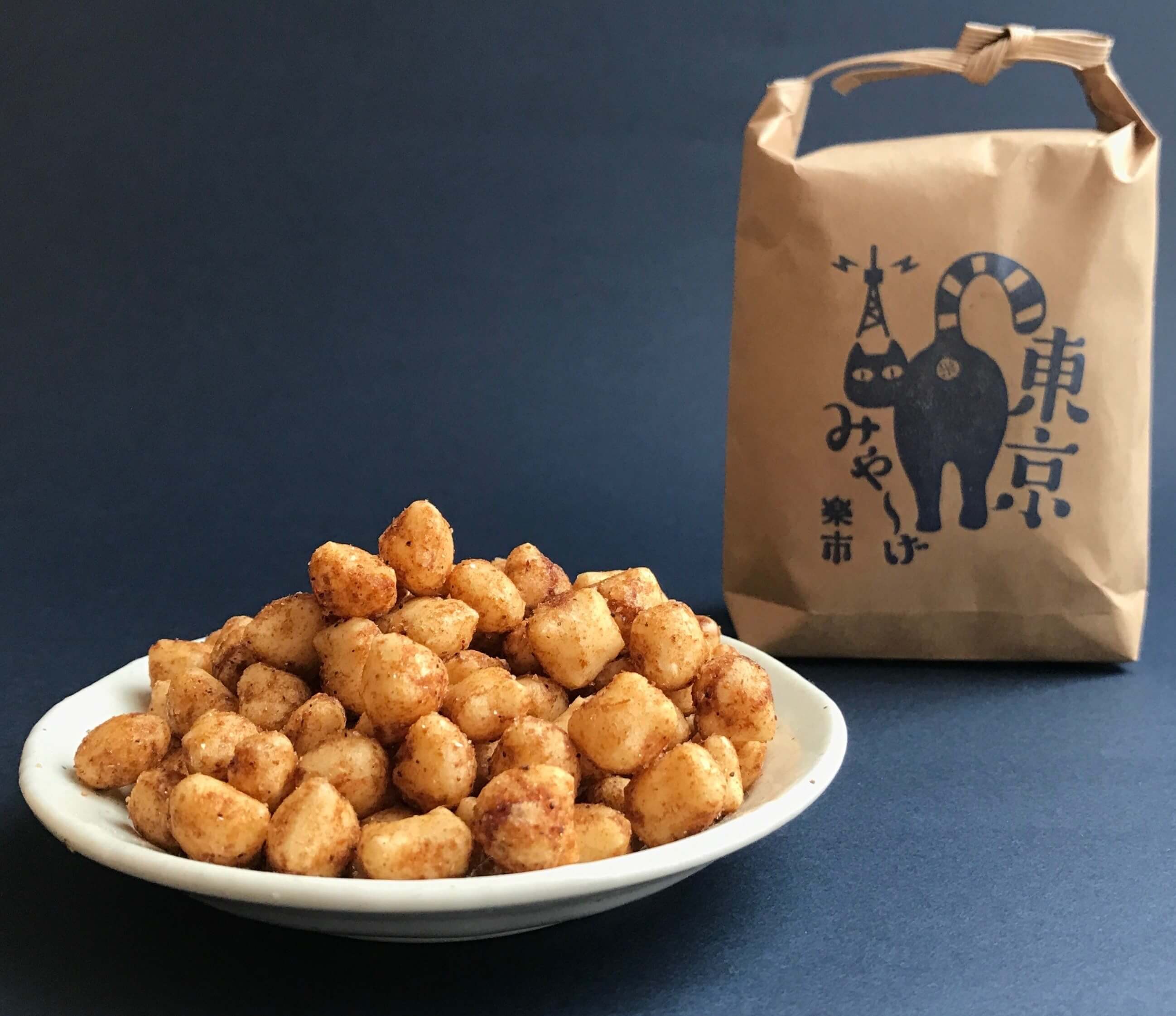 Dashi Shoyu (1 Bag) – ¥388 @ Okashi Rakuichi (Floor B1F)
This popular brand with their delicious flavours and cute packaging designs have their own shop in Senju in a low-lying part of the city where the Metropolitan Electric Railway runs through. This is their most popular product, a bag of crunchy soy sauce covered balls with a rich flavour.
Tokyo Lemonche (Includes 8) – ¥1,555 @ Tokyo Lemonche (Floor B1F)
A perfect summer treat, the Tokyo Lemonche is a light and refreshing lemon puff sandwich filled with lemon cream. You can really taste the original flavour of lemon in them.
Make a stop by Daimaru Tokyo this summer if you're in Japan!
Information
Seasonal Desserts
Running: July 17, 2019 – July 23, 2019
Location: Hoppe Town, Daimaru Tokyo (Floors B1F & 1F)
Daimaru Tokyo Official Website: https://www.daimaru.co.jp/tokyo/
RECOMMENDED ENTRIES
Osamu Watanabe's Mouthwatering Museum of Sweets Showcases Giant Candy Unicorn & More

Have you heard of Osamu Watanabe? You won't forget his name by the end of this article. He is an installation and contemporary artist that draws his inspiration from the world of sweets and confections. He has drawn much attention not just in Japan but overseas too in countries like the US, Italy, Turkey, Indonesia and China with his various exhibitions.

Watanabe is set to take his "Museum of Sweets" exhibition to Shinjuku where it will open at the Odakyu Department Store on July 31.

The candy creations will be split throughout 9 different areas such as the titular room Museum of Sweets as well as the Forest of Sweets, Banquet of Sweets, Sweets Aquarium and more, all of which are sure to tickle the taste buds of sweet tooth visitors.

What's more is that you are permitted to take photos, opening the door for countless photo opportunities for Instagram.

Osamu Watanabe will also be present to host a workshop on 4 separate days so you can craft your own cookie charm using materials Watanabe actually uses in his creations.

Enter a fantastic candy land cooked up by the one and only Osamu Watanabe.

Information

Museum of Sweets

Running: July 31, 2019 – August 14, 2019

Time: 10:00-20:00 (Until 20:30 from August 7-13 / Until 17:00 on August 14)

*Last entries 30 minutes before closing times

Location: Odakyu Department Store Shinjuku Floor 11F

Entry: General ¥600 / High School & Junior High School Students ¥400 / Elementary School Students & Younger – Free

*If you are disabled you and a guardian can get in for free if you take a physical disability certificate

*Those who hold an Odakyu Points Card or Odakyu Ladies Club Card can get ¥100 off entry (applicable only to those who have a card)

Odakyu Department Store Official Website: http://www.odakyu-dept.co.jp/

Workshop: Make a Cookie Charm With Osamu Watanabe!

Running: August 3, 2019 / August 4, 2019 / August 11, 2019 / August 12, 2019

Slots: 13:00 / 13:30 / 14:00 / 14:30 / 15:00 / 15:30 (Each Day)

Participants: 10 per slot

Price: ¥500

Applying: Please apply at the department store from 10:00 on the day

Osamu Watanabe Official Website:  http://watanabeosamu.tokyo/profile_en.html

Kyoto Sightseeing | 4 Desserts You Must Try While in Kyoto

Kyoto is renowned for its historical architecture and richness in traditional Japanese culture, but did you know it's also home to some extremely cute and delicious desserts? Their sweets and desserts are actually pretty popular, some of which contain motifs and little nods to the city.

Today, Instagrammer meme takes us on a tour in Kyoto to try out 4 popular desserts.

JEREMY&JEMIMAH

JEREMY&JEMIMAH is a shop selling cute and colourful cotton candy. Their staple Wata-Hako cotton candy comes in 10 different flavours! In the photo we have yuzu, rose and matcha flavours. Of the two branches of the store, there is one along Furukawacho Shopping Street where you order your cotton candy for takeout, and another in Yasaka that serves cotton candy on long sticks.

We picked up a few different ones since there are so many flavours and designs. It was fun lining them up to take a picture.

We took them home to eat and they stayed nice and fluffy the whole way back. The yuzu one tasted a little herbal, like it was healthy for you.

▼JEREMY&JEMIMAH (Furukawacho Shopping Street Branch)

Address: Furukawacho Shopping Street, 444-3 Hachikenchō, Higashiyama Ward, Kyoto

Opening Hours: 11:00-17:00

Official Website: http://www.jeremyjemimah.com/

ROCCA & FRIENDS TRUCK

At ROCCA & FRIENDS TRUCK, you can order these iced dessert matcha and houjicha lattes which are topped with yatsuhashi―a confection sold in Kyoto―shaped into various sights across the city including Kyoto Tower, Hōkanji Temple, Daimonji, a Torii gate, and more.

I ordered the matcha latte. The drink itself isn't sweet at all so you can enjoy the full original rich and bitter flavour of the matcha. The fresh cream however is quite sweet so you can mix it into the drink as much as you want to get your desired flavour.

There are lots of great spots in the area such as the Hōkanji Temple pagoda and Yasaka Shrine so  you can snap some great sightseeing photos♡

▼ROCCA & FRIENDS TRUCK

Address: 370 Yasaka Kamimachi, Higashiyama Ward, Kyoto, Kyoto Prefecture

Opening Hours: 9:00-18:00

Official Instagram: https://www.instagram.com/rocca.truck/

Jumondo

We also visited Jumondo which sells Kyoto-style dango, or "sweet dumplings." We shared three different orders amongst three people: Danraku (団楽) which comes as a set with a drink, Dandan (だんだん) which comes with matcha, and Zenzai to Aburi Kuri Kinton (ぜんざいと炙り栗きんとん).

Once you order, the dango are made fresh so are served hot and chewy. Each dumpling is on the small side so are nice and easy to eat.

The Danraku comes with five different dumplings including sweet soy glaze, mashed sweet bean paste, soy sauce and black sesame seed, fried, and white miso. The Dandan comes with three types of your choice and a wafer filled with mashed sweet bean paste. The Zenzai to Aburi Kuri Kinton with mashed sweet potatoes with sweetened chestnut dango. The final one comes with matcha which can be served hot or cold.

Everything was tasty but my personal favourite was the yuzu flavoured white miso dumpling.

The one that everybody raved about was the Zenzai which is a thick soup that the dango are placed into. These dumplings are bigger, not too sweet and light. The soup went really well with the dango, it was super tasty.

▼Jumondo

Address: 76 Tamamizuchō, Higashiyama Ward, Kyoto

TEL: 075-525-3733

Official Website: http://jumondo.jp/index.html

Kyo Yasaka Pudding

Yasaka is a particularly popular tourist spot in Kyoto, and that's where the cute purin shop Kyo Yasaka Pudding is located.

Purin is a type of custard purring sold in Japan. The first pudding we picked up was the store's recommended option named after the store itself, the Kyo Yasaka Pudding. It contains a transparent lemon and honey flavoured jelly inside which there are small and colourful agar agar balls and mango jelly balls.

It has an enjoyable texture and a refreshing sweetness that I've never experienced before with other purin. It's very tasty!

There are five flavours to choose from, the others being hard, smooth, matcha and black soy bean, and houjicha black soy bean. All are served in tiny cute jars. Not only do they look great, they taste amazing too. Each is made with ingredients sourced in Kyoto including the milk, Uji matcha, houjicha, and black soy beans.

They also sell soft serve ice cream topped with candy balls, very Kyoto-like! You can choose from vanilla, matcha, or a mix of both. I think it'll be really fun if you can snap a photo of your ice cream with one of Yasaka's stylish locations in the background! Speaking of which, there was a cute illustration on the wall of the store so we took our photo there.

Be sure to pay a visit to Kyo Yasaka Pudding to pick up your own pudding whether as a souvenir or for yourself.

▼Kyo Yasaka Pudding

Address: 87-4 Hoshinochō, Higashiyama Ward, Kyoto, Kyoto Prefecture

TEL: 075-533-8338

Official Website: https://kyo-yasaka-pudding.co.jp/

Kyoto is full of shops selling desserts and sweets perfect to walk around and munch on while you walk its ancient streets, or to take home as a souvenir. Enjoy all the tasty things you can during your visit to this beautiful city♡

—

Photos/Text: meme

Translation: Joshua Kitosi-Isanga

Mogu Mogu Nippon | Convenience Store: 3 Seven Eleven Matcha Desserts

If you are wondering what Japan is particularly good at, matcha desserts is definitely one of them. However, you don't have to go to a shop that specialises in matcha sweets to get your fill. Matcha desserts can be easily obtained from the convenience store and once you start, it is hard to stop. 

Today, Instagrammer Yukko is going to introduce you to three delicious matcha desserts that you can get from Seven Eleven.

Dorayaki Pancakes Filled With Matcha Cream ¥278 (before tax)

Seven Eleven is always selling some kind of delicious matcha cream-filled dorayaki. This time, the name has been changed slightly. This dorayaki is just ¥3 more expensive than last time, however it looks just as good as it always has. You just will not be able to resist buying it. 

As you take your first bite of this high-quality snack, the scent of the matcha will reach you first, followed by the flavour of the matcha which spreads instantly through your mouth. The matcha is rich yet so light that it will instantly melt on your tongue. The pancakes sandwiching the large creamy matcha filling are both fluffy and thick. Cut it in half and you will not be able to resist. 

This is a wonderful snack to sink your teeth into while you walk. If you want to keep your hands clean, you could even use a spoon to scoop out the filling. Enjoy it in your own unique way as it is tasty no matter how you choose to enjoy it!

Matcha and Matcha Parfait ¥278

As the name implies, this matcha parfait is the perfect opportunity to taste a variety of matcha flavours in one single tub. From the bottom, the cup is filled with matcha jelly, followed by matcha mousse, milk mousse and matcha whipped cream. Within the layers of matcha whipped cream you will discover a goldmine of matcha jelly and a dorayaki pancake core. 

The matcha flavour of the jelly is quite weak, however its wobbly and springy texture contributes to the deliciousness of the parfait. The moderately sweet whipped cream combined with the matcha flavour is perfectly balanced. The milk mousse has a rich, milky flavour. It may be sweet, however the matcha mousse underneath it is slightly bitter, so enjoy them together for a delicious overall flavour. 

The fluffy matcha mousse and rich matcha is unbelievably delicious. The dorayaki centre is soft, fluffy and thick which accents the flavour. Overall, the parfait is not overpoweringly sweet and the matcha flavour is gentle on your tongue.  

Uji Matcha Cream Mochi: ¥110 (before tax )

Uji Matcha Cream Mochi is a soft, thin and chewy dough that is rolled out thin and then wrapped around a large spoon of uji matcha cream. This is always a popular pick. Last time, they served the uji matcha chocolate mochi. I wonder how the Uji Matcha Cream Mochi will taste!

This time, the mochi has a slightly more springy texture. The outside is chewy, yet the inside is gooey. This mochi cake is bursting with matcha so you can really enjoy the matcha flavour. The bitter matcha flavour is perfectly balanced with a touch of sweetness. This dessert even come with a fork so that you don't have to get your hands dirty. 

I know, it is hard to choose which matcha dessert to try. Convenience stores are always refreshing the varieties of goods they sell, so if you are particularly attracted to any of the desserts mentioned above, it is probably best to try them before they are replaced.

Mogu Mogu Yukko introduces lots of desserts and sweets that are easily found in convenience stores and supermarkets on her Instagram so please check out her other posts:

Photos and Text: Mogu Mogu Yukko

Tokyo specialized school's new department will teach you to be an Akihabara professional

Courses include maid cafe management, idol production, and dojinshi promotion.

As Japan's mecca for anime, video games, cosplay, Tokyo's Akihabara has long been thought of as a hobbyist's neighborhood. But as otaku continue to grow in both number and economic clout, it's becoming apparent that the Akihabara lifestyle can include work as well as play.

Tokyo School of Anime, a trade school serving those interested in becoming anime industry professionals, has announced the development of a new department called Akiba Business World ("Akiba" being the trendy nickname for Akihabara). Whereas the school already has courses for would-be anime artists and musicians, the new department will offer instruction in one of six fields with a strong Akihabara connection.
RELATED ENTRIES
Miffy's Collaboration Cheesecake Appears at Osaka-Umeda Station

From September 22 until October 3, fans of Miffy will want to head to Hankyu Osaka-Umeda Station! Some tasty collaboration sweets will be available at the station, including some scrumptious cheesecake.

As part of the ongoing collaboration between Miffy and the Hankyu Railway, a new Cheesecake Bar will be available at the Dick Bruna TABLE POP-UP SHOP at Osaka-Umeda Station, which will be open for a limited time. This is a dream collaboration between the very popular Miffy Cheesecake Bar at Dick Bruna TABLE Kobe, a wine bar and cafe where fans can enjoy wine and food along with Dick Bruna's world-famous illustrations, and the maroon color of the Hankyu Railway. Rich cheesecake and blackcurrant will be sold in sets of two, and sweets lovers won't want to miss it.

How could you not want to try these tasty Miffy goods?

Unique Summer Afternoon Tea Available at Haute Couture Cafe in Tokyo

Located along the Meguro River, Haute Couture Cafe is known for serving up some of the best afternoon tea in Tokyo. The location is incredibly photogenic and often pops up on social media, covered in flowers welcoming guests to what feels like a fairy tale land. From July 1 until September 4, visitors to the cafe can enjoy a Peach and Shine Muscat Afternoon Tea set, perfect for summer and incorporating seasonal fruits. 

The fresh peaches and shine muscat (a type of luxurious grape found in Japan) are delivered from a nearby market daily. By using peaches without heating them, such as in the compote, guests can enjoy the juiciness of the raw fruit in a new way.

The lineup of delicately prepared and hearty savory dishes includes Peach and Prosciutto Cappellini, and guests wanting to enjoy more can order this as a lunch or dinner course as well. There are six courses in total, including the fresh-squeezed grape and muscat Mont Blanc plan and a Peach Cheesecake plan with a drink included. The cafe also offers anniversary plans, so why not bring your sweetheart?

The theme of this summer afternoon tea is 'an adorable purple space.' Guests will be surrounded by light purple wisteria as they enjoy this colorful spread.

Why not enjoy this summer treat as you look out over the river? 

Airbnb Reveals Top 10 Most Popular Summer Destinations in Japan

Airbnb boasts one of the largest travel communities in the world, filled with users offering up lodging and those eager to visit somewhere new. The Japanese subsidiary of the company has revealed the top spots added to Japanese users 'Favorites (Wish Lists)' from May 1 to May 17, 2022. Where will travelers in the country be headed this summer?

Golden Week is long gone and users are starting to think about where to visit during the hottest part of the year. This national 'Wish List' might make it easier to pick a spot, with many locations highlighting lesser-known areas!

Gujo Hachiman Villa, Limited to 1 Couple Per Day (Gifu)

This completely private rental villa was made for sauna enthusiasts. One lucky pair per day can book this suite along the Yoshida River flowing through Gujo Hachiman, known as the "City of Water and Dance." Currently booked through the end of August, reservations for September and beyond will be available in early June. Book a stay to enjoy the gorgeous autumn foliage!

A House Surrounded by Lush Greenery in the Countryside (Tottori)

Hosted by a family of musicians and architects, this guesthouse invites guests to enjoy gorgeous Nordic-inspired interiors and the serene quiet of the countryside. For those looking to escape the hustle and bustle of the city, this is the perfect spot.

Hoshina Satomachi, Limited to 1 Couple Per Day (Nagano)

There's nothing like spending the summer in a traditional Japanese home. Enjoy a barbeque on the terrace and relax on the massive lawn. This is the perfect spot for families with children or pets!

Coastal Cabin (Chiba)

You can't have summer without a pool. This luxurious coastal retreat boasts a 15-meter pool, outdoor Jacuzzi, bonfire space, and a barbeque. Relax by the pool while listening to your favorite songs or soak in the outdoor bath as you watch the waves crash along the shore.

An Elegant and Peaceful Log Cabin (Nagano)

Located at 1,300 meters above sea level on the Iizuna plateau, this log cabin is situated in the midst of a dense forest. A perfect space for couples, families, or small groups of friends, guests are welcome to enjoy hiking through this gorgeous landscape in the center of Japan!

Minatomirai Yokohama Opens 'Purplish Flower Garden' Summer Event Inspired by Hydrangea

Anniversaire Cafe Minatomirai Yokohama has opened a limited-time fair inspired by beautiful hydrangea! The 'Purplish Flower Garden' event is currently inviting guests to enjoy gorgeous sweets and drinks inspired by these spring and summer blooms until July 10, 2022.

Purplish Flower Plate

Purplish Flower Pain Perdu

Matcha Mont Blanc

Purplish Soda / Rainy Peach

Purplish Flower Stand Afternoon Tea

Purplish Flower Plate Afternoon Tea

Petits Fleur

The menu includes three desserts, two beverages, two afternoon tea plans, and one take-out dessert perfect for enjoying beside the sea. Come enjoy an elegant moment at the 'Purplish Flower Garden' event if you can!

Pastel Easter Sweets and Bakery Items Coming to Grant Hyatt Tokyo

The luxury hotel Grand Hyatt Tokyo will offer Easter sweets and baked goods at the on-site Fiorentina Pastry Boutique from April 1 until Easter, April 17, to celebrate the arrival of spring.

Easter Egg Macaroon

Easter Cookies with Icing

Easter Lollipop

Easter Bunny Brioche

This year, in addition to the new Easter Bunny and Easter egg macaroons, cookies with icing, lollipop chocolates, brioche in the shape of the Easter Bunny, and other sweets and bakery items will be available. Don't miss it!

Chocolate Specialty Shop Minimal Offering Rare Strawberry and Chocolate Treats

Japan-based chocolate specialty store Minimal is now offering a limited-edition set of gateau chocolates with fresh strawberries from Mei Strawberries in Kagawa Prefecture. These are available for preorder and are perfect for Valentine's Day!

These sweets were a huge hit last year, selling out immediately. The rare variety of strawberries used is only found in 1 percent of Japanese strawberry farms, and these are blended with milk cream and specialty chocolate. 




The strawberry jam found on the top of each chocolate piece is made from these rare Nyohou strawberries.  Originally a small-grained variety, the Nyohou varietals send from Mei Strawberries in Kagawa Prefecture are larger with a beautiful dark-red color. Fragrant, juicy, and sweet, they also have a slight acidity that provide a more complex flavor.


 

To maximize the natural strawberry flavor, the chocolate is made from Madagascar cocoa beans with a more berry-like flavor. Only slightly roasted, the graininess is intact, leaving a more powerful and rich flavor. A milky sweet cream has also been added to the center to provide a better balance.

This is the second year that the company has worked with these strawberries from Mei, and after making a number of prototypes, Minimal has found the best possible way to express these unique flavors in harmony. 


Information

Fresh Gateau Chocolate & Strawberries featuring Mei Strawberries

Price: ¥3,510 (Tax Included)
Release Date:   

Online Store/LINE Preorders: December 24, 2021~

Yoyogi Ueno Store: January 15, 2022

Sales Period: Until the End of February 2022
LINE: https://page.line.me/yrn4346m?openQrModal=true

Official Site: http://mini-mal.tokyo

Bandai Candy Releases Second Round of Family-Sized Demon Slayer Tarts

Bandai Candy has begun selling the second round of Demon Slayer-themed tarts! This time, the family-sized treats will feature the taste of two varieties of cheesecake, and will be available at select AEON, AEON Style, MaxValu, and Daiei locations throughout Japan.

Each tart features characters from the popular Demon Slayer anime series with smiles on their faces. With a two-layered structure, customers can enjoy the flavor of baked cheesecake and gelatin cheesecake. Characters included are Tanjiro, Nezuko, Zenitsu, Giyu, Inosuke, Kyojuro, Shinobu, and Kanao.

(C)吾峠呼世晴/集英社・アニプレックス・ufotable

Information

Demon Slayer Big Tart Round Two ~Two Types of Cheesecake~

Price: ¥537 each (Tax Included)

Available Now

Where to Buy: 

AEON / AEON Style (Honshu, Shikoku, Kyushu)

MaxValu (Kanto, Hokuriku, West Japan)

Daiei's Chilled Dessert Corner

※Products only available in limited quantities. 

※Only available at participating stores.

Details: https://www.bandai.co.jp/candy/products/2021/4549660736721000.html 

Wildly In-Demand Neko Neko Tiramisu Returns in Limited Quantities

Neko Neko Cheesecake, a sweets shop specializing in cat-shaped treats, is adding the massively popular Neko Neko Tiramisu back to the menu for a limited time only, from September 10 until September 30, 2021.

※Until supplies last. 


Originally sold as a limited-edition release for Father's Day, 800 of these cat-shaped treats sold out instantly. Brought back as a result of constant consumer requests, the Tiramisu will only be available in very limited quantities.

The Neko Neko Tiramisu is filled with soft sponge cake soaked with coffee syrup, with a layer of mascarpone cheese mousse layered on top. Finished with cocoa and coffee powder, it's the perfect mix of bittersweet and rich flavors.

The Tiramisu will also be available at the online store All Hearts Mall, making it easy to send to friends and family. As the pandemic continues to keep people apart, this adorable sweet is a great way to surprise loved ones far away.

What do you think about this Neko Neko Tiramisu? It might be too cute to eat.

Tottori Prefecture's White Rabbit of Inaba Wins Top Prize in Japan's Indie Souvenir Contest

From July 29 to August 11, over 320,000 people from around Japan voted for their favorite lesser-known local souvenir. Sponsored by Japanese e-commerce site Mercari, the contest highlighted 47 unique goods from around the country, one for each prefecture. The winners have been announced, and the White Rabbit of Inaba from Tottori Prefecture has won first place, receiving more than 60,000 votes.

A music video-style web commercial featuring the winning product is now being produced to support the shop and particular region of Tottori. The music will be performed by electro-pop group Frasco.

In Japan, the rabbit is known for bringing good fortune, and has been a beloved symbol since ancient times.  The white rabbit in particular, featured in the local Izumo myth 'The White Rabbit of Inaba,' plays a major role in connecting the characters Onamuchi-no-kami and Princess Yakami. In 1968, the famous confectionery 'White Rabbit of Inaba' was created in the hopes of bringing good luck to those visiting the area.

Much like how an indie music group has a small group of hardcore fans but may not be well-known outside of small circles, these indie souvenirs are popular with locals, but may not be known to those outside the community. On the official website, fans can see their favorite treats displayed on what looks like album covers as an homage to this fitting comparison.

On social media, there was incredible support for the project from all kinds of people: those who made the souvenirs in the first place, those who love their local area, and those who were seeing these treats for the first time and dying to try them.

Which of the 47 souvenirs would you be most happy to receive?

New atmos x NIKE Collection Inspired by Summer Festivals

Sneaker shop atmos will be releasing a colorful new collection of shoes inspired by Japan's famed summer festivals! Called the RETRO SUMMER PACK, sales will begin in most atmos stores on August 9, 2021, as well as on the atmos online shop. To celebrate the launch, a pop up shop will open in Harajuku for a limited-time on the same day. The lottery is now open on atmos-tokyo.com. 

NIKE AIR MORE UPTEMPO '96: ¥20,900 (Tax Included)

NIKE WMNS AIR FORCE 1 ʻ07 LV8 ¥13,200 (Tax Included)


NIKE WAFFLE TRAINER 2 ¥12,100 (Tax Included)


NIKE AS M NSW TEE MAX90 TD RESU ¥4,950 (Tax Included)


The AIR MORE UPTEMPO sneakers feature traditional Japanese patterns inspired by Kuniyoshi Utagawa, one of Japan's most famous ukiyo-e artists. Traditional Japanese patterns like chrysanthemums and pine needles decorate the AIR FORCE 1 shoes, while the lemon, strawberry and melon colors covering the WAFFLE TRAINER 2 and t-shirts were inspired by the most sought-after summer treat, shaved ice!

At the atmos pop up shop, it's all about the retro theme. Inside the store, visitors can stroll down memory lane, with every square-inch of space filled with Showa era nostalgia. Certain items will only be available here, so don't miss out! 

Information

Atmos RETRO SUMMER PACK

Lottery Now Open

How to Enter: http://www.atmos-tokyo.com

POP UP SHOP 'atmos shop' 

Event Period: August 9, 2021-August 22, 2021

Reservation Needed

Address: 1F 4-31-2 Jingumae, Shibuya, Tokyo

Telephone: 03-5411-4285

Hours: 11:00-20:00

Naruto and Boruto Summer Event Begins at Nijigen no Mori

Nijigen no Mori, an amusement park located on Awaji Island in Hyogo, began a summer event at its Naruto and Boruto-themed zone on July 22 which is set to run until September 30.

Event-exclusive stickers

The event includes a huge water gun event where 25 litres of water will be sprayed to cool down guests during the hot summer event. With themed character panels displayed around the park, join Naruto and the gang, including Zabuza and Haku, for some summer fun. All guests receive a free original sticker too.

© 岸本斉史 スコット/集英社・テレビ東京・ぴえろ

Information

NARUTO&BORUTO SHINOBI-ZATO
Running: July 22, 2021 – September 30, 2021

Location: Nijigen no Mori

Opening Hours: 10:00-18:00
Price: Free (But park entry payment required)
Official Website: https://nijigennomori.com/naruto_shinobizato/

MIDTOWN ART PALETTE Brings Dreamy Digital Artwork to Tokyo Midtown For Summer

Tokyo Midtown's annual MIDTOWN ART PALETTE has returned again for the summer, opening on July 16 and running until September 5. This year, the event delivers a Digital Art Garden with gorgeous dream-like digital artwork.

Digital Art Garden

Last year's event

Experience a distinctively Japanese way to stay cool and refreshed on a wooden veranda with light and mist dancing through the outdoor space inspired by traditional Japanese rock gardens. Find yourself bewitched by an enchanting summer evening as the digital art transforms throughout the day.

This year's event is being held with all proper social distancing measures in place.

Take digital art home with you with AR fireworks

Locate five QR codes dotted around Tokyo Midtown which when accessed via your smartphone will award you with artistic AR fireworks, allowing you to enjoy fireworks with you wherever you point the camera on your screen, including at home.