Try This Mino Traditional Culture and Tea Tasting Experience Hotel Plan in Gifu
The Mino region of Gifu is famous for its traditional pottery called Mino Ware, its Gifu lanterns, and much more. Recently, an empty building located in front of Minokamo station in Gifu prefecture was renovated by a company called IDENTITY, who transformed it into a community building called MINGLE. MINGLE is now home to the Japanese tea shop Minokamo Chapo. This tea shop proudly represents the culture of tea and pottery that still remains in the Mino region. In order to share this wonderful culture, they are now offering a new accommodation plan to provide guests with the chance to experience the world of Japanese tea and the rich culture of Mino.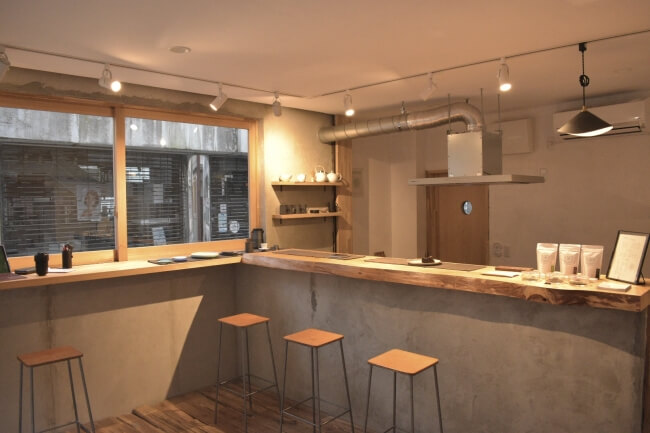 You can also experience tasting and comparing different Japanese teas that are offered by Minokamo Chapo. During your stay, you will also encounter lots of Mino Ware, and be surrounded by a traditional Mino interior decorated with Mino washi paper.
1st floor: Café and Bar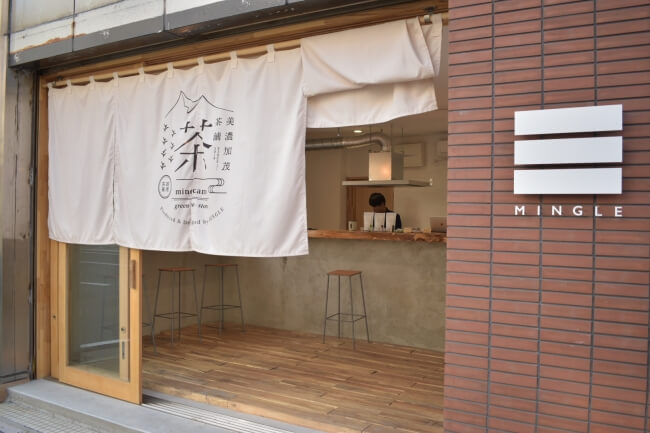 You can order the Japanese tea tasting selection at the counter. This space is used as the Minokamo Chapo tea shop from 11 am to 4 pm on weekends and national holidays.
2nd floor: Rooms

The rooms are approximately 22m2. On top of this space, there is also a shower room and toilet in their own separate rooms.
3rd floor: Lounge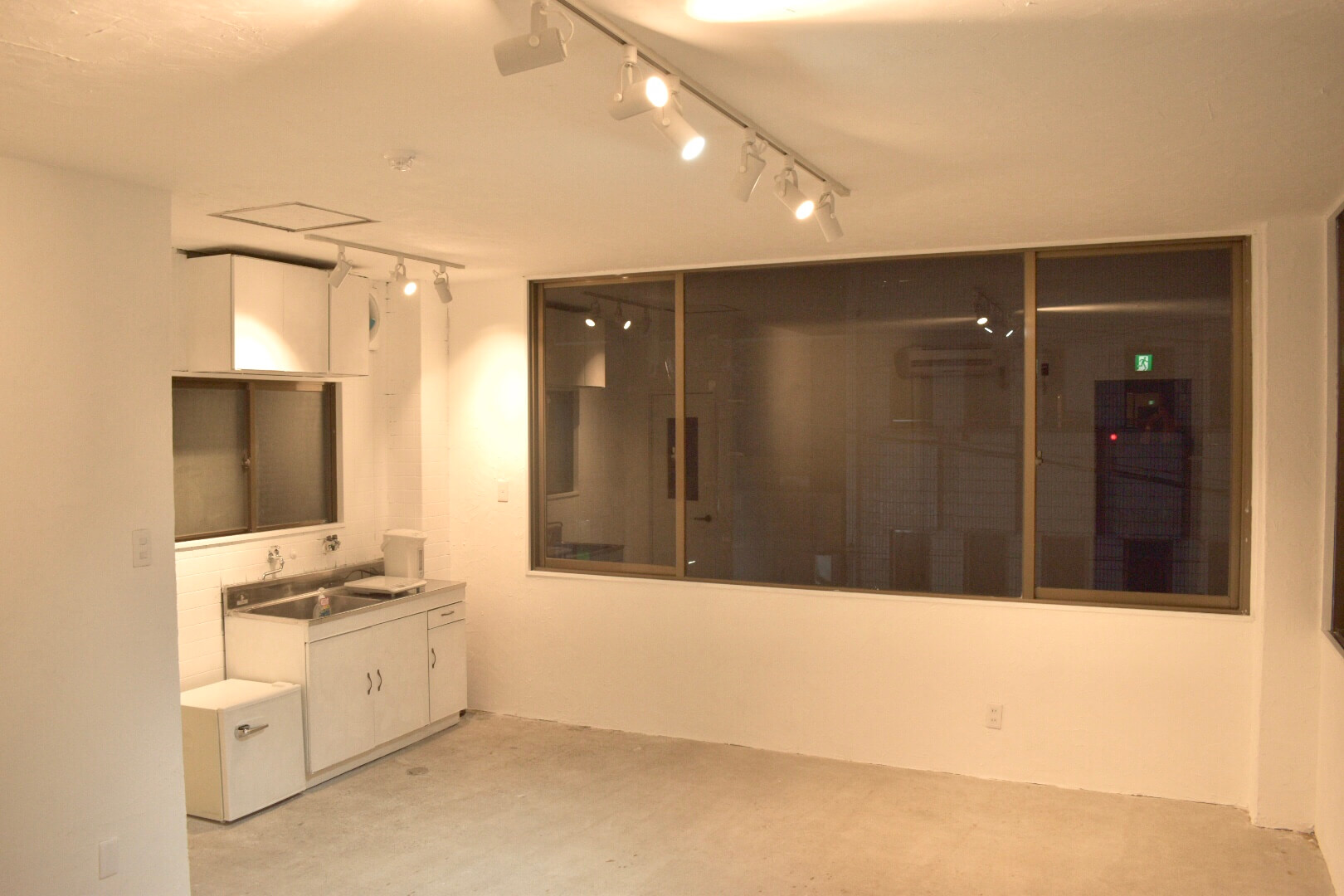 This is an area of free space for the guests. There are future plans to decorate this space with paintings and pottery according to the season.
The interior of the guest rooms are also packed with the wonders of the Mino region, so we are going to introduce you to a few of its special features. 
Upon entering your room, you will be greeted by the warm light of an Akari lantern. This is a kind of lantern which is recognized as a traditional craft of Gifu prefecture. This lantern design was created by famous artist Isasmu Noguchi, who named it Akari which means "light".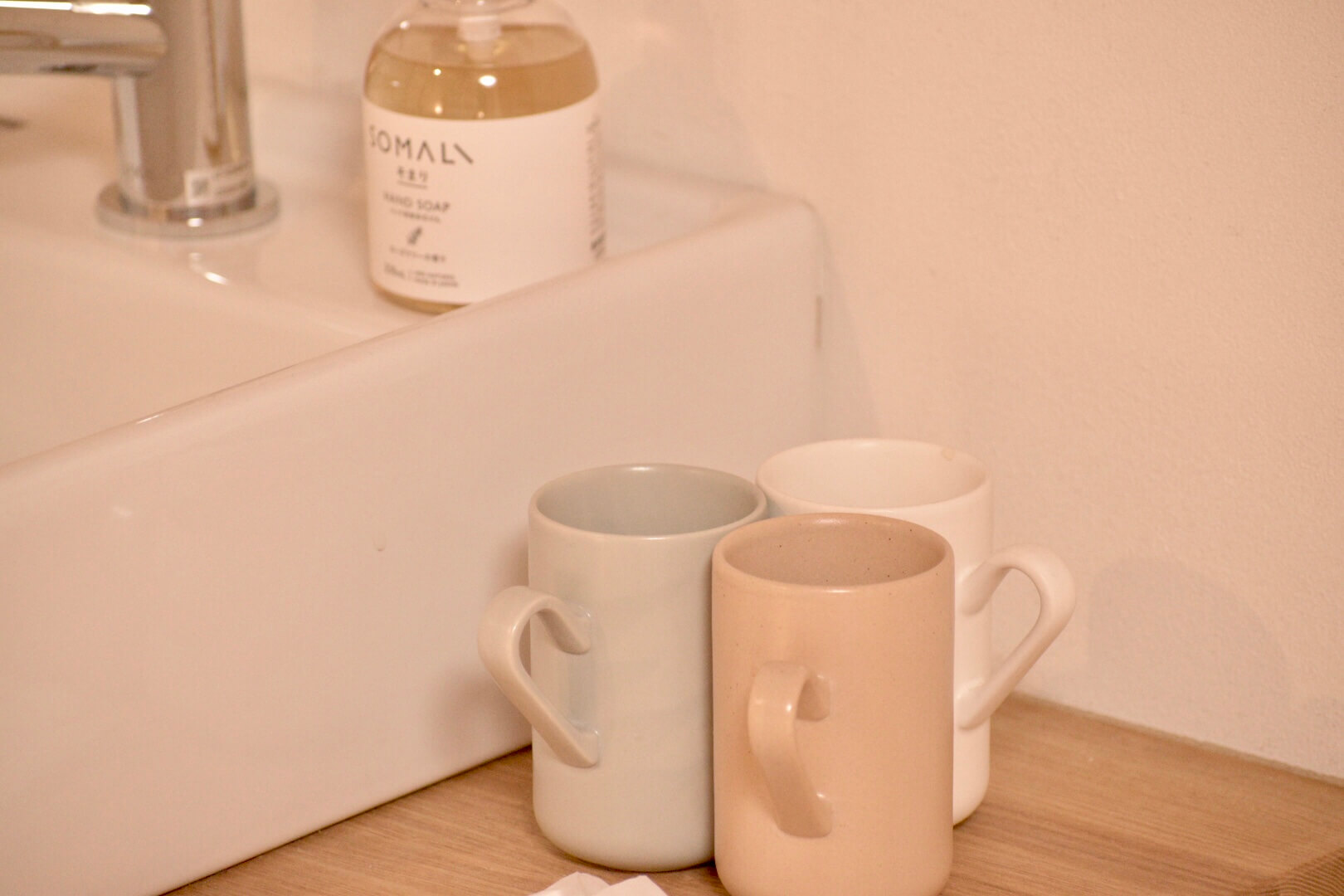 In the bathroom, you will spot a few stylish mugs which belong to the brand "3rd-ceramics".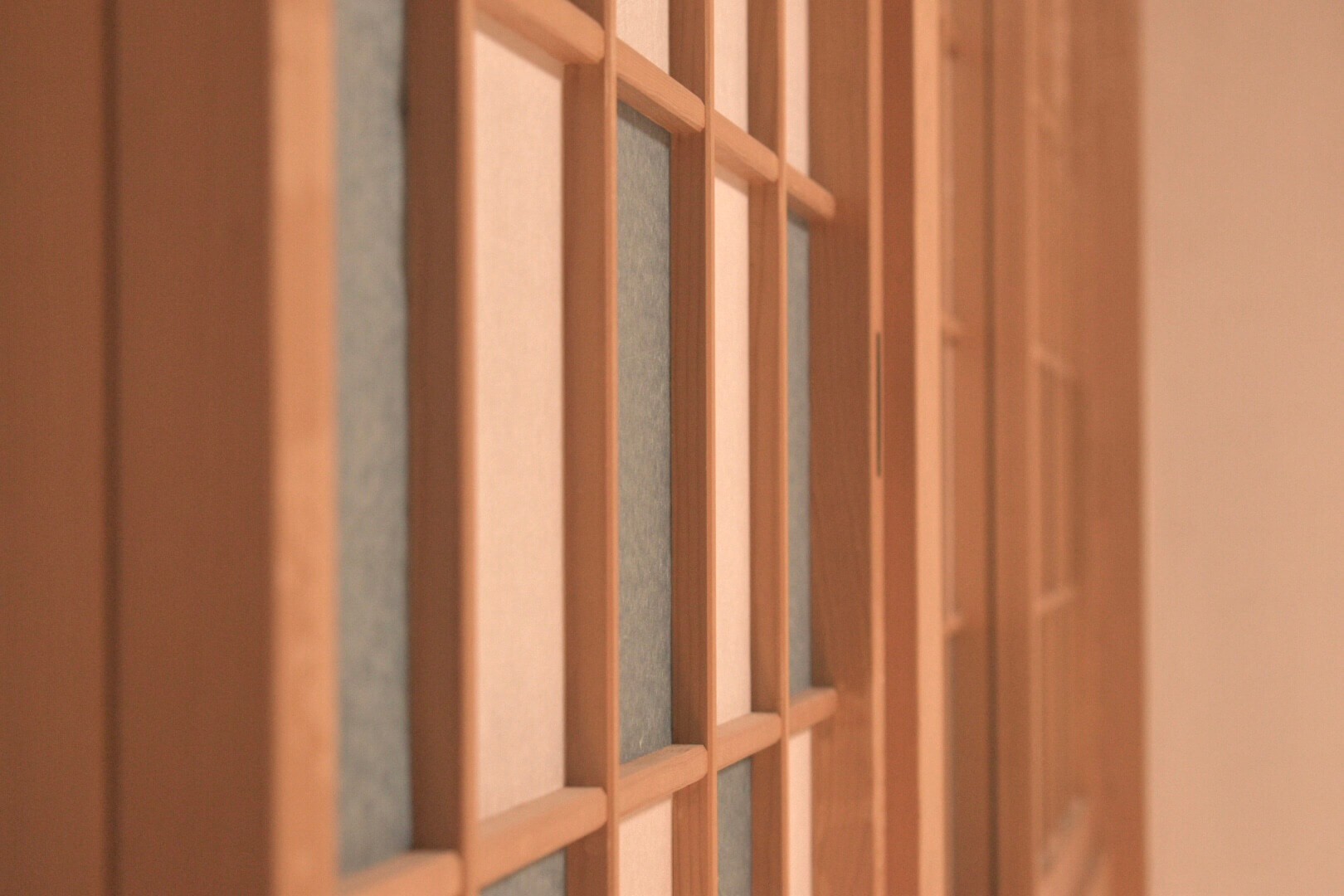 The rooms are affixed with paper sliding doors (shoji) and bear beautiful Mino washi paper that is a traditional turquoise-blue colour. 
This is the perfect place to enjoy a traditional experience like no other. 
Information
Accommodation Plan:
MINGLE Address: 2689-14, Otemachi, Minokamo, Gifu
【Standard Prices】
ーGeneral Reservationsー
3 Guests ¥13,890(¥4,630 per guest)
2 Guests ¥11,260(¥5,630/ per guest)
ーReservations Made a month in advanceー
3 Guests ¥11,190(¥3,730/ per guest)
2 Guests ¥9,460(¥4,730/ per guest)
※ The fee for 1 guest is the same as that of 2 guests.
◆Reservation Website:
Booking.com (English also available): https://www.booking.com/hotel/jp/mingle-minokamo.ja.html
Instagram: https://www.instagram.com/minocamo_mingle/
Phone Number: 080-4210-7117 
MinoKamo Chapo: https://mchaho.com/
RECOMMENDED ENTRIES
Keio Plaza Hotel Tokyo Offers Luxurious Accommodation Plan & Tea Ceremony Experience For Families

Keio Plaza Hotel Tokyo, a highly prestigious and magnificent 4-star hotel located in Shinjuku, is now serving an all-new "luxurious" family package which includes a tea ceremony experience and much more. It is currently running from July 20 to September 1.

The rooms offered in the accommodation plan are the hotel's popular Wide Twin Rooms located on the Premier Grand club floor. Use of the Club Lounge is included in the package. The Wide Twin Rooms include two roomy queen-size beds which span 1.53 meters wide which allow parents to sleep comfortably with their children. Rooms also feature their own bathroom facilities.

The package also includes a check-in simulation for children aged 6-12 years where they can get a feel for what it's like to check-in. They will fill in their own check-in cards with parents and receive a ticket for the tea ceremony experience. They will be able to take their card home with them and take a commemorative photo.

The tea ceremony experience will be held on the hotel's 10th floor in the "Shofuan," an authentic tearoom that has been in the hotel since it opened in 1971. Parents and children will receive proper instruction from the tea ceremony teacher before pouring their own tea, allowing them to learn about traditional Japanese culture and etiquette. They will receive a special certificate of completion at the end.

If you're travelling to Japan as a family this summer then enjoy it in luxury at Hotel Keio Plaza Tokyo.

Information

Tea Ceremony Experience and Luxurious Accommodations for Families

Running: July 20, 2019 – September 1, 2019
Price: ¥18,450 per person for the Wide Twin Rooms on the Premiere Grand Club Floor *Usage for 2-4 people (Includes use of the Club Lounge, breakfast, and includes service charge and tax)

Package Includes:

①Tea Ceremony experience for overnight guests (1.5 hours required, children of preschool age or younger cannot participate but are welcome to watch)

②Simulated Club Lounge check-in experience for children and special commemorative photographs available between 2:00p.m. to 5:00p.m.

③Amenity items for mother use (skin care products etc.)

④Commemorative certificates of stays and tea ceremony completion, and photographs presented to guests

⑤Complimentary late check-out at 12:00p.m. (Normal check-out time is 11:00a.m.)

⑥Complimentary use of Sky Pool facilities

Enquiries & Reservations: +81-35322-8000

Keio Plaza Official Website: https://www.keioplaza.com/

New Hotel Renovation Hakone Yutowa in Gora Caters to Millennials and Families

Hakone Yutowa is a new hotel in the town of Gora, Hakone that opened on August 11, 2019. This hotel renovation is aimed at millennials (those in their 20s and earlier 30s) and families, offering various different rooms include your typical hotel-type as well as condos. There are also multiple shared public spaces full of fun and relaxation.

Part of the enjoyment at Hakone Yutowa is getting to walk around the site leisurely finding all the little things it has to offer, from the hot spring with its own hot spring source to a communal room so stylish you can't help reaching for your camera to snap photos. The hotel aims to offer guests "an experience in remote Hakone you can't get anywhere else" and it does so by presenting a new style of hotel accommodation.

Hakone Yutowa is about a five-minute stroll along a flat-level path from Gora Station, which is accessed via the Hakone Tozan Railway, meaning it can be accessed easily by those without a car. "Yutowa" is has a combination of meanings: the yu in Japanese means "hot water" which conjures up not only the hot springs but also a warm and welcome stay at the hotel. It is also word play with the word "you." The to means "and" in Japanese and wa is "circle" like a circle of friends. In other words, at Hokone Yutowa, you'll be spending a nice time together with someone special.

The hotel is split into three buildings: the East Wing, West Wing, and Condominium Wing. Each offers "a new style of travel accommodation."

New Style ①

Spa Lounge Nakaniwa and Lively Lounge are two public spaces in the hotel that anyone is free to use at their leisure. Nakaniwa is home to a footbath at the outdoor wooden deck which makes use of the hotel's natural spring source, as well as an open-air fire. Lively Lounge houses around 700 books which guests can pick from before finding a little spot to sit down and relax.

New Style ②

There are two types of rooms: Hotel and Condominium. The Condominium rooms are the first hotel rooms of their kind to be offered in the Gora area. These fancy rooms have their own hot spring bath with a beautiful view. The water in the bath flows directly from the hot spring source.

New Style ③

The all-inclusive plan includes breakfast and dinner as well as free drinks and free use of the communal spaces. Guests do not need to worry about any extra fees as everything is included. There are also other baths available in the hotel including one that makes use of colourful lights.

If you're looking for a hotel with freedom in Japan then take your family, friends or loved one to Hakone Yutowa.

Snoopy Themed PEANUTS HOTEL Celebrates 1st Anniversary

To celebrate the 1st anniversary of the PEANUTS HOTEL, which opened on August 1, 2018, the hotel has released a collection of original commemorative merchandise.

The PEANUTS hotel is home to 18 rooms each with its own unique design. The merchandise collection is themed on each of these rooms.

PEANUTS HOTEL "Happiness is a warm puppy.." (Room 64) – ¥3,500

The theme of Room 64 is "Happiness is a warm puppy," so the PEANUTS HOTEL has made that a reality by creating a huggable Snoopy plush toy which is so cute and soft you'll never want to let him go. He is a smaller version of the big Snoopy you can hug in Room 64, meaning you can take him anywhere with you!

PEANUTS HOTEL 1ST ANNIVERSARY Postcards (5 Designs / 2 Included With Each) – ¥2,200

The hotel's postcard sets are popular with guests, and to celebrate the 1st anniversary, it is selling limited edition designs. Using special manufacturing methods, the hotel has released sets themed on Rooms 44, 57, 61 and 62. They are packaged in a beautiful box that looks like the outside of the hotel and its windows. They are great for both sending to someone with a message or for simply using them as decoration in your own room.

PEANUTS HOTEL x tegoto "solarsystem" (Room 42) – ¥49,000 (Only 30 Available)

PEANUTS HOTEL has teamed up with the internationally popular product brand tegoto to release mobiles inspired by Astronaut Snoopy which is the theme of Room 42. Each mobile is handcrafted individually and features Snoopy, Woodstock and the planetary system. Perfect for both kids and adults alike!

*Only 30 available. Each comes with its own unique handwritten serial number.

PEANUTS Cafe Nakameguro and PEANUTS DINER Yokohama are also joining in the celebration with their own pop-up corner which will run for the whole month of August. For this limited time only, they will sell items which are usually exclusive to the PEANUTS HOTEL.

"Lila" Aroma Essential Oils – ¥2,300 / Aroma Air Mist – ¥2,200 / Aroma Stone Diffuser – ¥2,200 / PEANUTS HOTEL Bath Towel – ¥3,200, Face Towel – ¥1,800, Amenity Set – ¥3,400 / Compression Bag (Contains 5) – ¥1,500

These items are also available over on the PEANUTS Cafe Online Shop. Join Snoopy and his friends in celebrating the 1st anniversary of the PEANUTS HOTEL by picking up some cute merch!

*All listed prices are pre-tax.

© 2019 Peanuts Worldwide LLC
RELATED ENTRIES
sequence SUIDOBASHI: Tokyo's Next-Generation Hotel Opens November 25

Major real estate developer Mitsui Fudosan and Mitsui Fudosan Hotel Management will open "sequence SUIDOBASHI," the third branch of their "sequence" hotel chain, in Chiyoda, Tokyo, on November 25, 2020.

A convenient stay in Tokyo

sequence SUIDOBASHI is just a 1-minute walk from Suidōbashi Station's JR Line and a 6-minute walk from its Toei Subway-Mita Line. Its convenient location puts it near the Tokyo Dome City entertainment complex where you can enjoy sports events, concerts, an amusement park, and more. It also means easy access to other places like Akihabara, Kagurazaka, and Otemachi.

Suidobashi is home to many office buildings, and so to blend in with its environment, sequence SUIDOBASHI features monotone colouring with chic and sophisticated design.

An easy check-in with facial recognition technology

At the hotel entrance is the facial recognition check-in counter. Guests use an app to register in advance and can use facial recognition or a QR code to self check-in easily. The hotel lobby also has a counter table and DJ booth as well as a cafe counter.

One checked-in, guests can enter the hotel to find their rooms or other facilities throughout the building. sequence SUIDOBASHI is the second branch to incorporate facial recognition, which lets the hotel do everything for you from checking-in to entering your room, following sequence KYOTO GOJO. The hotel chain is also the first in Tokyo to incorporate it.

The concept of "MOMENT"

The hotel is built around the concept of a moment, offering a range of spaces for guests to enjoy different moments like the theatre and the lounge, all of which can be experienced with proper COVID-19 precautionary measures in place.

Bar and dining at KANPAI TERRACE

The hotel's bar and dining restaurant KANPAI TERRACE has a spacious open terrace where guests can enjoy a selection of sandwiches, French toast, mains and sides for breakfast and lunch. During bar time, pick from a range of alcohols and pair them with various Japanese, Western, and Chinese foods.

SHUNKAN LOUNGE

Up on the 2nd floor is the guest-only "SHUNKAN LOUNGE," a 40m² mini theatres with an enormous 120-inch screen where guests can enjoy sports, entertainment, and more. They can also take food and drink they bought from KANPAI TERRACE in there.

SHUNKAN LOUNGE also has its own art gallery showcasing art themed on the concept of "MOMENT" from young, up-and-coming artists.

Guest Rooms

There are eight types of rooms to choose from, all of which can accommodate 2+ people. Rooms are compact and functional whether it be for guests' morning routines or for desk work. The hotel has selected black as the base colour for the backstage area while the bed area uses white which softly illuminates with the light to create a chic contrast in the room design. There are also speckles of orange throughout the room which is the brand's colour and adds accent to the overall design.

Floors 3-6 and 12 feature bunk bed rooms perfect for friends and families travelling together. The rooms are compact with everything guests need in there including the washrooms with showers and toilets. There's also a concept room called "Bunk Bed 4 LIVE" which features a projector and BOSE speakers for guests looking for more of a party room.

If you're looking for a place to stay in Tokyo, why not check out the "next-generation" lifestyle hotel sequence SUIDOBASHI?

W Osaka: Japan's First Luxury Lifestyle Hotel to Open in March 2021

Marriott International has announced that W Osaka will have its grand opening on March 16, 2021. Room bookings opened via the hotel's official website on Wednesday (November 18).

W Osaka is a luxury lifestyle hotel that will open along Midosuji, the primary main street in central Osaka, positioning it within walking distance of Shinsaibashi which is home to world-leading luxury brand stores, Dotonbori which hails as one of the main tourist spots in Osaka where one can find an unending selection of restaurants and places for a great night out, and Minamisenba where you can find Osaka-based designer stores, coffee shops, and more. It's also conveniently situated near the business district of Honmachi.

The Hotel's Theme: A fun place for Osaka's merchants

The hotel's design was overseen by Osaka-born international architect Tadao Ando. The 32- storey building is coloured a simple yet stylish black and is based around crystals.

The interior design was carried out by Concrete Architectural Associates from the Netherlands who have recreated the image of Osaka's city lights with dazzling neon lights. Under the rule of the Tokugawa shogunate during the Edo period, extravagance was banned, but that was well over a century ago, so it is of course permitted now. But while W Osaka incorporates flashy design, its interior isn't overly-sophisticated and maintains an air of light-hearted fun to it.

A single button caters to whatever, whenever when it comes to guests

The 337 guest rooms boast beautiful vivid colours and contemporary designs that are sure to leave an impression. Washrooms are spacious and are equipped with rainfall showers. The rooms'; windows also stand from the floor to the ceiling, allowing for a perfect view of Osaka's beautiful streets. Best of all, all room telephones are fitted with a "Whatever/Whenever" button on them which enables hotel staff to cater to guests' needs and wishes at all times no matter what it is.

A Michelin-star chef's menu

In the lobby, guests will see a mic on a mic stand which is a nod to Osaka's famous manzai culture of comedy duos. The hotel also plans to open a bar area. For now, however, guests can enjoy the all-dining restaurant which boasts a menu supervised by a Michelin-star-winning chef who has also ranked in Asia's Best Restaurants 50. In the future, W Osaka plans to be host to unique wedding ceremonies too.

If you'e planning a trip to Osaka next year, be sure to check out W Osaka, opening March 16, 2021.

Tokyo Tower to Begin Morning Tea Gathering On 150-Meter Main Deck

Tokyo Tower is set to host a special morning tea gathering on its 150-meter-high main deck, which overlooks central Tokyo, from November 21, 2020.

A peaceful morning cup of tea above Tokyo

Tokyo is a communications tower in the middle of Tokyo which has its own observation deck open to the public which offers an incredible view of the capital. During the day, the tower is very busy with visitors, and so this morning tea gathering aims to offer people a chance to enjoy the tower and its view in peace and quiet, before opening hours, with a cup of Japanese tea.

An open display showcasing Japanese crafts

The event is cooperating with the Japan-France Tea Ceremony Association who is providing specially-selected traditional Japanese tea-making and serving equipment, all of which were made by traditional Japanese artisans and have been passed down since the Edo Period for an authentic.

Open to foreigners even if you don't know Japanese or the etiquette of the Japanese tea ceremony

Don't worry if you can't speak Japanese or don't know the manners or proper etiquette when it comes to the Japanese tea ceremony – the event is open to all, and you can participate without sitting in the traditional seiza positioning. The staff can speak English, French, and Spanish, so foreign tourists won't miss out on anything.

Information

Morning Tea Gathering
Running: November 21, 2020 / December 5, 2020 / December 19, 2020 / January 9, 2021 / January 23, 2021 / February 6, 2021 / February 20, 2021
Time: Meeting at 8:15am / Entering at 8:30am
Meeting Point: Tokyo Tower Floor 1F Foot Town
Sign Up: アソビューサイト

Hoshino Resorts Tomamu's Ice Village Will Be Open For Winter 2020-2021

Hoshino Resorts Tomamu, Hokkaido's top snow resort where you can stay, has announced that this year's Ice Village will open from December 10, 2020 to March 14, 2021.

Ice Village opens up at Tomamu in wintertime only and has done so every year since 1998. It boasts 3.2 hectares of land and houses 10 enormous igloos to create a little village of ice. At its lowest, the temperature there can drop to -30°C which is what works the magic behind the Ice Village.

Many events around Hokkaido have been cancelled this year as a result of the pandemic, and so Tomamu has decided to remain open to both guests and non-guests while operating under strict countermeasures against COVID-19. This way, people can still enjoy the wonderful winter season of Hokkaido. This year sees the opening of the Ice Milk Cafe and Ice Fruit shop in the Ice Village where they can order a variety of food and drink to take out onto the Ice Terrace. There's even the Ice Hotel and Ice Chapel.

Draw fresh milk from the Ice Milk Cafe

The one-meter tall Ice Milk Bottle lets visitors who order a glass of Ice Milk at the Milk Cafe draw fresh Tomamu Milk which has a distinctly deep flavour during winter. You can also mix the milk on an ice sheet to create gelato.

Ice Milk Cafe

Opening Hours: 17:00-22:00 (Last Orders 21:30)

Enjoy chilled fruits at the Ice Fruit Shop

Visitors can enjoy a range of whole frozen fruits that have been shaved into smaller pieces as well as frozen fruit beverages. They also serve fruits on skewers you can pick which fruit combinations you like to enjoy out on the Ice Terrace.

Ice Fruit Shop
Opening Hours: 17:00-22:00 (Last Orders 21:30)

Enter a magical frozen world at the Ice Terrace

Once you've ordered your takeout drink or dessert, you can go out onto the terrace to sit at the tables and chairs, which are also made of ice, and enjoy the frozen world around you, like the giant snowflakes.

Ice Terrace
Opening Hours: 17:00-22:00

Order a crisp drink at the Ice Bar

The ice bar serves over 50 different alcoholic beverages at the ice counter, with drinks like colourful cocktails served chilled in ice cubes.

Ice Bar

Opening Hours: 17:00-22:00 (Last Orders 21:45)

Dogs are allowed at the Ice Hotel

Everything at the Ice Hotel, from the ceiling to the walls, is made from ice. It's available to one group per day and has its own ice bath and hot springs. Dogs are also allowed and get their own pup igloo.

Running: January 18, 2021 – February 28, 2020
*Reservations required 7 days in advance

The Ice Chapel made entirely of ice

A chapel made entirely of ice which represents "the unbreakable love between two pure souls which shall last forever." From the altar and crucifix, to the wedding aisle and benches, everything is made of ice and snow. Firework displays will take place to congratulate newly-wed couples.

Running: January 18, 2020 – February 14, 2020

Visiting Times: 17:45 / 19:45 / 21:45 (10 minutes each)
Ceremony Times: 14:00 / 17:00 / 19:00 / 21:00

Crafts at the Ice Atelier and shopping at the Ice General Store

Visitors can craft things made from ice at the Ice Atelier as well as buy a selection of ice and snow-themed items like crafts, accessories, mugs, and more at the shop.

Ice Atelier / Ice General Shop
Opening Hours: 17:00-22:00

Kids and adults can have fun at the Ice Slide and Ice Rink

The Ice Slide is the most popular part of the Ice Village where kids and adults alike can slide down and overlook the bustling village. Right next to the slide is the Ice Rink, another bustling spot popular with visitors.

Ice Slide Opening Hours: 17:00-22:00
Ice Rink Opening Hours: 17:00-21:45 (Last Entries 21:30)

Information

Hoshino Resorts Tomamu Ice Village
Running: December 10, 2020 – March 14, 2021
Opening Hours: 17:00-22:00 (Last Entries 21:30)
Official Website: https://www.snowtomamu.jp/special/icevillage/en/
*Dates and content subject to change depending on the weather

Hotel & Rooms Kyoto Shichijo: Kyoto's New Hotel Opening in Spring 2021

Solare Hotels & Resorts has announced that the new Hotel & Rooms Kyoto Shichijo will open in Spring 2021. It will be located just a 7-minute walk from the JR side of Kyoto Station's Central Exit, making it a convenient hub for tourists looking to sightsee in the city.

The casual yet stylish hotel caters to couples, families, and groups travelling together.

"Verical Garden" in the Elevator Hall

Enjoy the open central garden at the hotel cafe

The hotel takes advantage of the building's old Kyoto-style townhouse design and incorporates a contemporary feel to its interior. The décor is a merging of traditional and contemporary Japan. Guest rooms are centred on groups 2-3 people with double and twin rooms available, allowing for comfort and relaxation.

Spacious washroom with wooden décor

A traditional and modern fusion of stylish mirrors and warm wood

The washrooms offer a relaxing respite from the day's travels, incorporating the beauty of traditional Kyoto with the modern. The hotel also has its own cafe on the first floor which serves breakfast and lunch and even turns into a bar in the evenings. It's open to both guests and non-guests to serve as a hub for travellers and locals to enjoy the fruits of Kyoto together.

If you're planning a trip to Kyoto next spring or beyond, be sure to check out

Information

Hotel & Rooms Kyoto Shichijo (Japanese: ホテル・アンドルームス京都七条)
Address: 730 Ebisunocho, Shimogyo-ku, Kyoto
Grand Opening: Spring 2021

Official Website: https://www.solarehotels.co.jp/

Pokémon Themed Hotel Rooms Open in Tokyo and Kyoto at APARTMENT HOTEL MIMARU

Japanese real estate company Cosmos Initia teamed up with The Pokémon Company last year to offer Pokémon themed hotel rooms at two branches of APARTMENT HOTEL MIMARU in Tokyo and Kyoto. The rooms have received high praise from guests, and so they have decided to offer the rooms in two more branches.

The new rooms will open at MIMARU TOKYO Ginza EAST on December 1, 2020 and MIMARU Osaka Nanba NORTH on January 14, 2021. Room bookings opened at both hotels on Friday (November 13).

Each part of the Pokémon Rooms are decorated in all things instantly-recognisable to fans of the franchise including in both the dining and bedroom spaces.


Guest kitchens also come with a batch of original plates and mugs to make their Pokémon stay even more fun. Rooms also come with various themed novelties such as a small bag, welcome card, and hand towel.

Fans of Pokémon planning a trip to Tokyo or Osaka will definitely want to check out APARTMENT HOTEL MIMARU.

©2020 Pokémon. ©1995-2020 Nintendo / Creatures Inc. / GAME FREAK inc.

Pokémon, ポケットモンスター, and ポケモン are registered trademarks of Nintendo, Creatures Inc., and GAME FREAK inc.

5 Must-Visit Places in Japan to See the Autumn Colours in 2020

Online travel website Booking.com has revealed its 5 must-visit and places in Japan for seeing the autumn colours, all of which can be enjoyed safely with the necessary social distancing measures in place.

According to a survey carried out by Booking.com, when asked what the next desired travel destination is, 37% of users in Japan responded that they wanted to plan a sightseeing trip outdoors in nature. With the autumn leaves still ripe in Japan and the winter spectacle on the horizon, the website has compiled a list of recommended destinations.

Sanga Nikko in Nikko, Tochigi

If kicking back and relaxing is your thing, but you still want to keep active then Sanga Nikko is a place to consider. Mid November is the peak of the autumn season when all the trees are dyed reds and yellows. There, friends and families can stay in a villa all of which avoid the three C's: closed spaces, crowded places, and close-contact. The owner is an advocate of the outdoors and so guests can rent bicycles there to feel the breeze on their faces while lost in nature. (User Rating: 9.3/10)

Rakuyu in Fujikawaguchiko, Yamanashi

Rakuyu is a hotel where guests can relax in luxury while embedded in the expanse of the outdoors. It sits high on Lake Kawaguchi, and all rooms offer a breathtaking panoramic view of the lake. There are open-air baths and rentable private baths where guests can enjoy the view, one which is gorgeous to behold even from the hotel lobby. If you book through Booking.com there's a meal plan which offers Japanese-style food made with seasonal ingredients. (User Rating: 9.0/10)

Jeugiya Inn in Higashiyama, Kyoto

Those looking for an authentic Japanese experience that also incorporates autumn should check out Jeugiya Inn. Nobel Prize-winning Japanese novelist Yasunari Kawabata stayed at this inn and likened it to a Kyoto-style home. Its favourable location also puts it within 5-minutes walking distance of many Kyoto sightseeing spots such as Yasaka Shrine and Chion-in, as well as Gion-Shijō Station, making it easy to get to. One group can stay at the single building for one day, giving them a chance to enjoy the traditional Japanese garden. There's a spacious bath too from which guests can enjoy nature. (User Rating: 9.9/10)

Tsukihitei in Kasuganocho, Nara

Tsukihitei is separated from the hustle and bustle of the city which is perfect for those looking for a quiet and tranquil time. It's limited to three groups per day and is sits within Kasugayama Primeval Forest which is listed as a UNESCO World Heritage Site. Guests can open the sliding doors to reveal an unbroken view of autumnal woods. Food served here is served as authentic Japanese-style kaiseki-ryori made with carefully-selected seasonal ingredients. (User Score: 9.6/10)

Sanso Tensui in Hita, Oita

If you're talking seeing the autumn colours the popular Hita area of Kyushu then Sanso Tensui is a must-mention. There are various room types available such as the Special Rooms which are limited to three groups per day, single buildings, and more. Sanso Tensui is another place that serves up meals with abundant seasonal ingredients. After strolling around to see the red and yellow hues, guests can take a dip in the hot springs to enjoy a soak under the autumn colours.

MALIBU HOTEL Kamakura Terrace Offers Mount Fuji View and Glamping Experience

Riviera Zushi Marina opened the new MALIBU HOTEL Kamakura Terrace inside MALIBU HOTEL, a hotel which just opened in March of this year. The hotel is now offering a special combination plan which includes a stay at MALIBU HOTEL as well as a glamping experience.

MALIBU HOTEL Kamakura Terrace offers a luxury glamping experience and more freedom when it comes to a hotel stay.

Luxury and freedom

Kamakura Terrace offers high quality and sophisticated interior design that allows guests to enjoy their stay however they like whether it be as a workation or a fancy stay to wine and dine. Guests can enjoy both a hotel and glamping experience at the same time.

The perfect workation

All sites at the facility are fitted with Wi-Fi so that guests can enjoy a workation while surrounded by 800 palm trees with a view of Mount Fuji and Enoshima in the back.

Information

MALIBU HOTEL Kamakura Terrace

Running: November 4, 2020 – February 28, 2021

Plan Name: Kamakura Terrace Plan

Price: +¥20,000 on top of a stay at MALIBU HOTEL

Bookings: 0467-23-007

Official Website: https://www.riviera.co.jp/malibuhotel/en/

PETALS TOKYO: Japan's First Floating Hotel Opens For Business

PETALS TOKYO opened on November 9, 2020 as Japan's first 'floating hotel' on the Tennozu Canal in Shinagawa, Tokyo.

The Tennozu area is connected to Shinagawa-juku, a station famous for its Edo history, which has resulted in a fusion of both traditional and contemporary culture. Situated next to the water, it's a location rich with contemporary art. It's an easy place to reach from Haneda Airport which has granted it an increase in visitors over the years.

PETALS TOKYO is a 'cottage-type' hotel facility situated on the Tennozu Canal. Telephone poles have been set up underground which has given it the benefit of both being within the walking distance of Shinagawa Station and the busy city while enjoying a more natural look. Guest rooms too are loaded with amenities with naturally-derived ingredients and other environmentally-friendly aspects.

PETALS TOKYO and its four multi-coloured boats

Tennozu is a warehouse district that has transformed into an art city. From here emerges PETALS TOKYO, Japan's first floating boat hotel. It consists of four multi-coloured hotel boats anchored beside T-LOTUS M, an event venue on the Tennozu Canal. Its name PETALS TOKYO is inspired by the imagery of lotus petals floating on the water.

Like the houseboats in Amsterdam, which was developed as a city of canals, each of the four boats has been meticulously handcrafted with its own individual design concept. The interiors are all unique and boast a premium feel. Located at a junction between the river and the sea, this canal connects Tokyo, one of the largest cities in Asia, to the world beyond the sea.

If you're looking for a place to stay in Tokyo but don't want to be in the hustle and bustle of the big city, then consider booking with PETALS TOKYO for a stay on the water.

Information

PETALS TOKYO
Address: T-LOTUS 2-1 Higashi-Shinagawa, Shinagawa-ku, Tokyo
Access:
7 minute walk from Tokyo Waterfront Area Rapid Transit Rinkai Line "Tennoz Isle Station" B Exit
8 minute walk from Tokyo Monorail Haneda Airport Line "Tennoz Isle Station" Central Exit

Bookings/Official Website: https://www.terrada.co.jp/en/service/space/petals-tokyo/
TEL: 050-5491-2681 (10:00-17:00)

Sai Sai Jaran Jaran #10: SILENT SIREN's Hinanchu Visits Tokyo's New Hotel sequence MIYASHITA PARK

Sai Sai Jaran Jaran is a featured series here on MOSHI MOSHI NIPPON from the members of the all-female band SILEN SIREN (aka Sai Sai) who visit various hot spots in Japan and experience different things, the Sai Sai way.

In Episode #10, SILENT SIREN drummer Hinanchu wanted to go and stay at a hotel in Tokyo, so she decided to take a trip to sequence MIYASHITA PARK, a new hotel inside Shibuya's new landmark shopping complex MIYASHITA PARK which itself opened in August 2020.

The newly-reborn MIYASHITA PARK is a four-storey shopping complex with stores located on the first three floors and the top floor being home to the park. The park houses a range of exercise and sports sites like a skate park and bouldering wall as well as the green area and even a Starbucks. This park is so spacious that it's easy to forget it's right next to busy Shibuya Station. It has been open for three months now and is already adored by the community.


sequence MIYASHITA PARK is an 18-storey hotel that stands on the north side of MIYASHITA PARK. It can even be accessed from the complex's fourth floor park which leads visitors to the lobby lounge. The park side of the hotel is also home to a cafe called VALLEY PARK STAND.


VALLEY PARK STAND can be used by non-guests at the hotel too and is open from morning to night time. The windows tower from the floor to the ceiling, allowing plenty of natural light into the cafe. There's plenty of seating areas with table seats, sofas, and benches.


MIYA PITA CHICKEN SHAWARMA ¥900 | FRENCH FRIES & COCKTAIL COMBO ¥800 (Tax Included)

VALLEY PARK STAND is a cafe themed on a fictitious valley park, acting as one big park situated in the middle of bustling Shibuya. Adventuring through the valley park is best done with one of the cafe's signature "MIYA PITA" pita sandwiches in hand.


The cafe offers a selection of coffees, pastries, and pitas for lunch and breakfast. In the evenings, customers can switch to the bar to enjoy something alcoholic. Their original craft cocktails are very popular and are made by a bartender who honed their craft while working in New York.

Hinanchu ordered the "Park & Pomegranate Bellini." Normally hotel cocktails are small, but the ones served at VALLEY PARK STAND are much more generous.


The cafe even sell their own merchandise, from mugs to tumblers and even picnic blankets so you can have a picnic in MIYASHITA PARK if the weather calls for it!

For more information about VALLEY PARK STAND, check out our full breakdown here.

VALLEY PARK STAND
Address: sequence MIYASHITA PARK 4F, 6-20-10 Jingumae, Shibuya, Tokyo
Opening Hours: 7:30-23:00 (Last Orders 22:30)
TEL: 03-6712-5442

Instagram: https://www.instagram.com/valleyparkstand/

The hotel check-in lounge can be found on fourth floor, the same as VALLEY PARK STAND. Check-in uses a new unmanned self-service system so all you need to do is follow the instructions.


Guest rooms are simple but the furniture and fixtures are of high quality. Hinanchu stayed in the 4-person "BUNK BED 4" room. Prices vary depending on the season, but it can cost less than ¥5,000 for one person to stay in a 4-person room which is a bargain!


The wide windows in guest rooms look out across MIYASHITA PARK. Depending on the hotel room you're in, you'll also be able to see landmarks like Tokyo Tower and Tokyo Skytree. The windows also read "Hi, TOKYO!" on them which makes for the perfect photo opportunity.


All rooms are also fitted with reading material by young authors. If you scan the QR code next to their piece, you can learn more about them and even make a donation.


Check-in is at 17:00 and check-out is 14:00 so guests can enjoy their stay leading into the early afternoon of the next day. The MIYASHITA PARK shops open at 11:00, so after checking-out, guests can go straight to shopping or lunch.

So, how did you find MIYASHITA PARK, Hinanchu?

"I've always lived in Tokyo, so I never imagined I'd stay in Shibuya, but you can really feel like a queen staying here! Despite it being smack bang in the middle of Tokyo, it's right next to the park which feels good. I definitely recommend it to those who live in rural areas that want to come and play in Tokyo since places like Shibuya and Harajuku are close by. The hotel is littered with art and stylish design, so it's not simply a stay but a creative experience too which I think will be popular with foreigners. I want to come here again on my own for a relaxing time!"


On the fifth floor of the hotel is the restaurant and bar Dōngxī Restaurant & Sakaba which offers both breakfast, and dinner. The new entertainment restaurant and bar SOAK is also opening on November 13.

If you're thinking of staying in Tokyo or Shibuya, be sure to look up sequence MIYASHITA PARK.

Photo: Kayo Sekiguchi
Text: Sayoko Ishii

Translation: Joshua Kitosi-Isanga

 

SILENT SIREN


SILENT SIREN is a four-member all-female band consisting of vocalist & guitarist Sumire "Suu" Yoshida, drummer Hinako "Hinanchu" Umemura, bassist Aina "Ainyan" Yamauchi, keyboardist Yukako "Yukarun" Kurosaka. In 2015, they performed their first solo concert at Nippon Budokan, making them the fastest Japanese all-female band in history to perform there since making their major debut. In April this year, they launched their own YouTube channel called "Sai Sai Channel." They released their 7th album mix10th on September 2, 2020. The band celebrated their 10th anniversary with a special live performance at Yamanakako Communication Plaza Kirara on September 20, 2020. For the latest information on SILENT SIREN, visit their official website here: http://silent-siren.com/

Shizuoka's Hot Spring Hotel SOKI ATAMI Opens For Business

UDS Ltd. opened SOKI ATAMI on Sunday (November 1), a new hot spring accommodation situated in the town of Koarashicho in Atami, Shizuoka.

The town of Koarashicho is considered the annex, as it were, to Atami. SOKI ATAMI can be reached in around 40 minutes by bullet train from Shinagawa Station. The accommodation takes into account the value of Atami's hot spring resorts and what's on offer there. It serves a 'sojourn style' of accommodation that allows you to return to yourself as you are, without any stresses, something which is enhanced thanks to being situated away from the hustle and bustle of the city in nature.

The accommodation's name originates from the Japanese characters so (素) and ki (器), the former roughly translating to 'origin,' 'source,' or 'foundation' and the latter as 'utensil' or 'vessel.' Together, the words combine to make up what SOKI ATAMI prides itself on: seeking authenticity and being yourself without decorations in a space that welcomes nature, natural features, and incorporates raw materials.

Atami is one of the primary hot spring locations in Japan, prospering as a place that treats illness and injury, something which began after Tokugawa Ieyasu himself bathed there during the Edo Period. The city has since continued as a place to pass down the Japanese culture of hot spring bathing, and SOKI ATAMI cements this fact once again with its grand opening as it serves as a facility offering the nurturing of the body and soul. At the same time, it will promote local culture and cuisine.

The accommodation, surrounded by nature, offers a panoramic view of the ocean, and consists of a reception wing, guest room wing, and restaurant wing. In the 'Village Garden,' there are trees growing citrus fruits and a variety of plants and crops, showcasing the regional lifestyle and natural features.

Guest Rooms

There are 54 guest rooms in total ranging from 40㎡ to 65㎡ which can fit up to 4 people. Guests can enjoy the hot springs with all room types.

TONERICO:INC. is in charge of the inter design who have given it a natural feel.

 

In the rooms, guests will find sencha and kisetsucha tea grown in Shizuoka Prefecture as well as a Japanese confection made with mugikogashi barley flour which is said to promote longevity and sound health.

Numerous amenities are also available in all guest rooms including relaxing self-care items.

Baths

The public baths benefit from the changing seasons which changes up the bathing experience. The water is perfect for de-stressing, moisturising, and making your skin look beautiful.

There's also a traditional steam sauna in the women's area for detoxing and moisturising.

Tea Room

The tea room on the top floor of the accommodation offers a panoramic view of Atami Bay. Guests can enjoy watching the annual fireworks launched there throughout the year.

Menu Sample: Seasonal Yoseicha Course ¥3,000 | Wakan Gin & Tonic ¥1,200 (Before Tax)

A variety of menu choices to stabilise the mind and body will be available to order, many using local ingredients from Atami and Shizuoka Prefecture.

Food

Menu Sample: Breakfast – Seasonal Yosei Gozen | Dinner: SOKI Course, Nabe Course, Chef's Course

In the restaurant wing is the dining room which has an open kitchen in front of guest tables where the chefs cook locally-sourced fish and vegetables among other delicious foods. and other ingredients are all sourced locally and directly.

The dining room was designed by age co.,ltd which has worked on many different ryokan and restaurants. The open and dynamic space has a high ceiling towering 4.5 meters overhead.

Garden

The garden area can be seen from the restaurant and is home to a variety of citrus fruits from the Izu Peninsula as well as seasonal vegetables and herbs. It offers beautiful scenery throughout the year .

Information

SOKI ATAMI
Grand Opening: November 1, 2020

Address: 4-36 Koarashichō, Atami, Shizuoka

Access: 10-minutes by car from Atami Station

Official Website: http://www.so-ki.jp/

Hilton Tokyo Bay Readies For Christmas With Special Dessert Buffet

Hilton Tokyo Bay, an official hotel of Tokyo Disney Resort®, has announced a special dessert buffet titled "Dress up for Christmas" which will be served at the hotel's lounge O restaurant on weekends and national holidays from November 7 to December 20.

A Christmas party is the theme for the buffet line-up which consists of 20 desserts like a cake inspired by a frilly dress and another by a red manicure, as well as 15 savoury foods.

  

The buffet area takes inspiration from a Christmas party with decorations like dresses, accessories, bags, makeup, and more littered around. It's a chance to indulge in cute treats in style.


The Hazelnut Hot Chocolate is mixed with cinnamon and nutmeg for a spicy combination and is topped with fresh cream and marshmallows. It's also served with an edible chocolate red lipstick.


The "Dress Up! Raspberry Shortcake" is nothing short of a work of art, nearly too beautiful to even consider eating. The cake has a gorgeous pink gradation and has all the frills of a breathtaking dress. The fluffy sponge is filled with a sweet and tangy raspberry jam.

The "Lychee & Rosehip Manicure Mousse" is a cake made with rosehip jelly, mixed berries, and lychee mousse. It's topped with white and red chocolate and decorated with chocolate nails.


On the savoury menu is the Hilton Tokyo Bay Curry, Orange Beef Stew, Minestrone Soup made with basil and cheese, Smoked Salmon Chirashi finished with olive oil and lemon juice, the pink Kawaii Beetroot Potato Salad, and more.

To ensure diners are safe during their meal, the restaurant is limiting seats from 280 to 200, all of which are a safe distance from one another. The buffet table also has acrylic panels set up to avoid contact with other people.

Information

Dress up for Christmas! Dessert Buffet
Location: lounge O, Hilton Tokyo Bay Floor 1F
Running: November 7, 2020 – December 20, 2020 (Weekends & Public Holidays Only)
Slots: 12:00 / 12:30 / 13:00 / 14:15 / 14:45 / 15:15
Price: General ¥3,100 / Children 4-8 years ¥1,200 / Children 9-12 years ¥1,800
Bookings: 047-355-5000
Official Website: https://tokyobay.hiltonjapan.co.jp/plans/restaurants/sweets/lounge_2011