Japanese Music Artists Performing Overseas in 2019: Part 2
With March almost at an end, the number of Japanese artists announcing performances overseas continues to rise. This is a list of 7 Japanese artists performing outside Japan in the first half of 2019.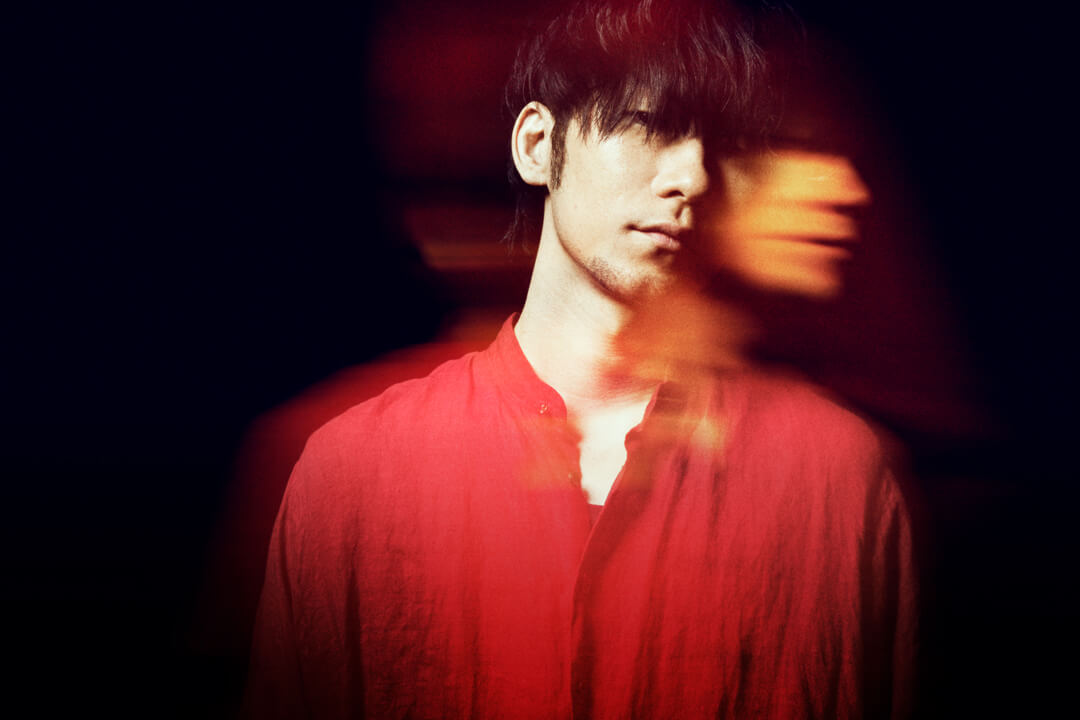 ・TK from Ling Tosite Sigure
TK from Ling Tosite Sigure has received huge international attention for his collaborations with Tokyo Ghoul which have been enjoyed by countless non-Japanese fans on music streaming services. This includes unravel which was used as Tokyo Ghoul's first opening theme, and katharsis, the second opening theme for season two of Tokyo Ghoul:re. The singer is set to take his 'katharsis Tour' to Asia this April.
More Details: https://www.moshimoshi-nippon.jp/183546
◼︎Information
Tour 2019 in Asia
2019/4/5 @ CLAPPER STUDIO, Taipei
2019/4/7 @ Music Zone@E-Max, Hong Kong
2019/4/9 @ Modern Sky Lab, Shanghai
Enquiries: info@free-planet.net (Japanese/Chinese/English)
TK from Ling Tosite Sigure Official Website: http://tkofficial.jp/
・Kana Hanazawa
Kana Hanazawa is lauded for her immense work in voice acting. She is also hugely successful as an artist and singer.
Hanazawa is set to become the first Japanese female solo artist to perform at the Mercedes-Benz Arena in Shanghai on April 14, 2019. She boasts overwhelming popularity in China for her work in anime as well as her hit songs. Her Chinese fans' dreams are about to be realised as she performs for them a long-awaited show.
◼︎Information
KANA HANAZAWA Concert 2019 in SHANGHAI
Date: April 14, 2019
Venue: Mercedes-Benz Arena, Shanghai
Kana Hanazawa Official Website: http://www.hanazawakana-music.net/
・Radwimps
RADWIMPS dropped their recent album ANTI ANTI GENERATION in December last year and recently announced a live tour which includes their first ever solo stadium show. The band are also set to perform two dates at the 2019 Strawberry Music Festival in China.
◼︎Information
2019 Strawberry Music Festival
Radwimps Performance Dates:
2019/4/26 @ INTERNATIONAL INTANGIBLE CULTURAL HERITAGE PARK, Chengdu
2019/4/28 @ SHANGHAI COMMUNITY SPORTS CLUB, Shangai
RADWIMPS Official Website: https://radwimps.jp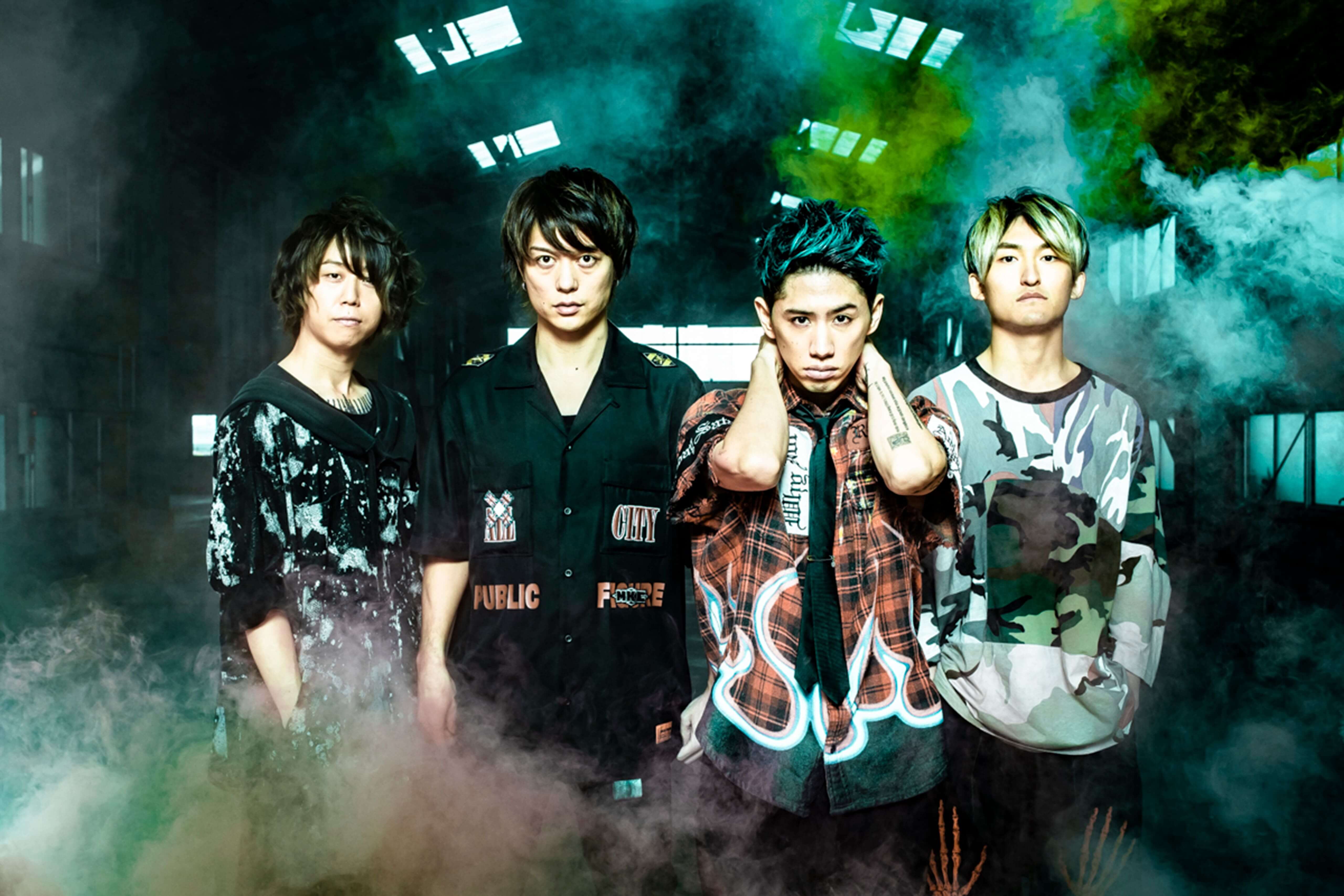 ・ONE OK ROCK
ONE OK ROCK has become one of the most popular Japanese rock bands overseas. They recently released their first album in nearly two years Eye of the Storm on February 13, 2019 and have announced a 10-date UK & European tour set to take place throughout May.
More Details: https://www.moshimoshi-nippon.jp/171983
◼︎Information
EYE OF THE STORM UK & EUROPEAN TOUR 2019
5/8 – Manchester, UK – O2 Ritz Manchester
5/10 – London, UK – The Roundhouse
5/12 – Tilburg, NL – 013 Poppodium
5/13 – Cologne, Germany – Carlswerk Victoria
5/14 – Berlin, Germany – Huxleys Neue Welt
5/15 – Warsaw, Poland – Hala Kolo
5/17 – Vienna, Austria – Gasometer
5/19 – Budapest, Hungary – Dürer Kert
5/20 – Prague, Czech Republic – Lucerna Velky Sal
5/22 – Munich, Germany – Tonhalle
5/23 – Milan, Italhy – Fabrique
5/24 – Zurich, Switzerland – X-TRA
5/26 – Boulogne-Billancourt, France – La Seine Musicale
ONE OK ROCK Official Website:http://www.oneokrock.com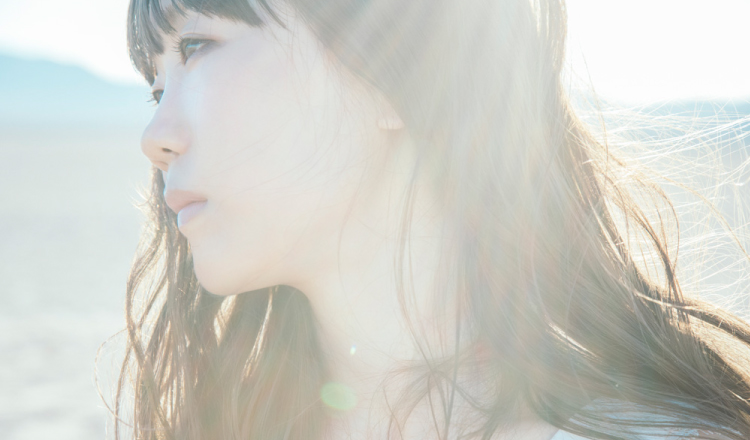 ・Aimer
Aimer recently announced that she will head to Asia in June on a 5-date tour entitled Aimer "soleil et pluie" Asia Tour. She previously performed in Asia last year alongside amazarashi, but this marks her first ever solo tour thhere. The theme of the tour is "sun and rain" which ties in with the concepts behind her forthcoming albums Sun Dance and Penny Rain.
More Details: https://www.moshimoshi-nippon.jp/185602
◼︎Information
Aimer "soleil et pluie" Asia Tour in Taipei
Date: June 8, 2019 (18:30 OPEN / 19:30 START)
Venue: Taipei International Convention Center (TICC)
Price: 3400 / 2800 / 2200 / 1800 TWD
*The date on which tickets will be released has yet to be announced.
Aimer "soleil et pluie" Asia Tour in Hong Kong
Date: June 14, 2019
Venue: MacPherson Stadium
Price: 980 / 780 HKD
*The date on which tickets will be released has yet to be announced.
Aimer "soleil et pluie" Asia Tour in Guangzhou
Date: June 16, 2019
Venue: Guangzhou Beilei Theatre
*The date on which tickets will be released has yet to be announced.
Aimer "soleil et pluie" Asia Tour in Shanghai
Date: June 22, 2019
Venue: National Convention & Exhibition Center (Shanghai)
*The date on which tickets will be released has yet to be announced.
Aimer "soleil et pluie" Asia Tour in Tokyo
Date: June 29, 2019 (17:00 OPEN / 18:00 START)
Venue: TOYKO DOME CITY HALL
Organisers: agehaspring, aspr
Support: Sony Music Labels Inc.
Price: ¥7,500 (Tax Included) + ¥500 drink fee
Ticket Release Date: May 25, 2019 (*2 tickets max per order)
Enquiries: DISK GARAGE (050-5533-0888)
Fan Club Pre-Sale Tickets for Tokyo Concert
Ticket Window: April 17, 2019 at 12:00 – April 24, 2019 at 23:59
Payment Window: April 26, 2019 at 18:00 – May 7, 2019 at 23:00
Tour Details (Japanese): http://www.aimer-web.jp/news/archive/?504960
・suchmos
Suchmos will release their 3rd studio album THE ANYMAL on March 27, 2019. The rock group are currently knee deep in their 2019 arena tour and are set to perform alongside HYUKOH in Seoul, South Korea in June. Tickets go on sale on April 2 at 12:00 (South Korea time).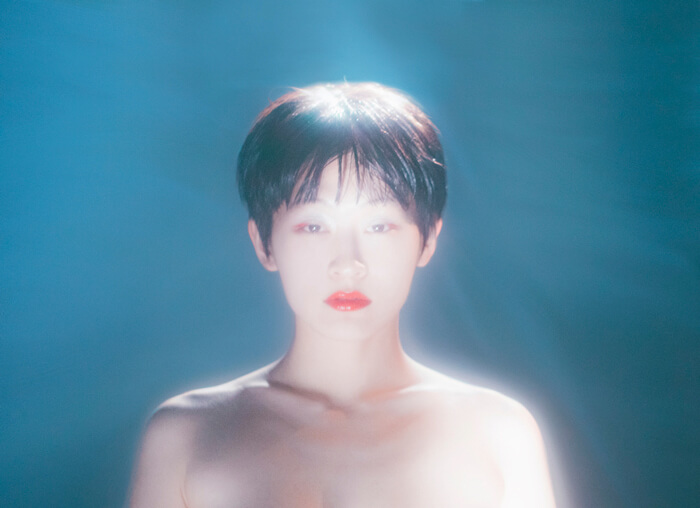 ・Wednesday Campanella
It has been announced that Wednesday Campanella will perform at the Second Sky Music Festival at Middle Harbor Shoreline Park in Oakland, California on June 15. This marks Wednesday Campanella's second time performing at a festival in the US following her appearance at Camp Flog Gnaw in October 2017.
More Details: https://www.moshimoshi-nippon.jp/184064
RECOMMENDED ENTRIES
Japanese Music Artists Performing Overseas in 2019: Part 1

As we make headway into the new year, information on Japanese artists performing outside of Japan continues to roll out. This first article covers Japanese artists set to perform concerts overseas in the first half of 2019.

・Perfume

The global popularity of multi-platinum electro J-pop group Perfume is clear for all to see, with their latest album Future Pop released back in August charting in at No.1 in 20 countries across the world. And now, international fans in the US and Asia will be excited to hear that the trio are set to hit a city near them in March and April this year.

Full Details: https://www.moshimoshi-nippon.jp/138536

・SID

SID announced at their 15th anniversary tour Ichiban Suki na Basho 2018 that they are set to perform four dates in Asia.

Full Details: https://www.moshimoshi-nippon.jp/144270

 

・Kenshi Yonezu

Kenshi Yonezu took the charts by storm in 2018 breaking many records with a string of singles. While riding this wave of success, it has been announced that Yonezu will embark on his first ever arena tour which begins today on January 19. Two dates in Shanghai and Taipei have been added to the tour.

Full Details: https://www.moshimoshi-nippon.jp/158468

・Tokyo Ska Paradise Orchestra

Tokyo Ska Paradise Orchestra celebrate their 30th anniversary this year, and what better way to kick off it off than performing at Lollapalooza Chilie in March. Before they do however they will first perform at PA'L NORTE 2019, a 2-day music and art festival in Monterrey, Mexico. They are part of a line-up consisting of big names such as Arctic Monkeys, Kings of Leon and Santana.

Full Details: https://www.moshimoshi-nippon.jp/146658

・Taichi Mukai

Taichi Mukai is in the midst of his 2018-2019 "Pure Tour" to promote his newest album PURE. The artist is gaining much attention not just in Japan but across Asia too. Mukai is set to perform in Asia for the first time beginning on March 22.

Full Details: https://www.moshimoshi-nippon.jp/155274

・HYDE

HYDE started his solo music career up again last year and has various planned for 2019. He performed at L'Arc-en-Ciel's 2018 Christmas live show "L'ArChristmas" and will embark on an Asia tour in March.

・GARNiDELiA

GARNiDELiA released Kyoki Ranbu on September 26 this year, an album compiling every song from their internationally acclaimed online dance series including their hit song Gokuraku Jodo. The pop rock duo have announced that they will embark on their biggest Asia tour to date including shows in Hong Kong and Singapore.

Full Details: https://www.moshimoshi-nippon.jp/150236

・Wednesday Campanella

Wednesday Campanella is no stranger to performing solo concerts and at festivals outside Japan. The next place to be graced by KOM_I's incredible performance is Barcelona for the Primavera Sound music festival.

Full Details: https://www.moshimoshi-nippon.jp/150817

To all lovers of J-pop, J-rock and any kind of Japanese artist or band living outside Japan – if an artist is coming to a place near you, show your support and don't miss the opportunity to see them live.

Writer: Heir
RELATED ENTRIES
RADWIMPS Chosen to Compose Score to 2022 Film '10 Years to Live'

Rock band RADWIMPS has been chosen to compose the background score to the upcoming 2022 film 10 Years to Live. The movie is directed by Fujii Michihito, while the cast has yet to be announced.

This will be the first time RADWIMPS will write music for a live-action film, and a special video has been released to mark this surprising announcement. "This film will inspire people to live each day to its fullest," RADWIMPS frontman Yojiro Noda commented. This statement comes along with the comforting melody heard in the new video, meant to push the two main characters Matsuri and Kazuto together.

10 Years to Live Special Video

The Story of 10 Years to Live

20-year-old Matsuri is diagnosed with an incurable disease only affecting one in tens of thousands of people, and is given 10 years to live. Making up her mind to never fall in love, she intends not to become attached to life. But at a class reunion, she meets Kazuto, and the next 10 years of her life drastically change…

Comment from Yojiro Noda (RADWIMPS)

RADWIMPS was given the incredible opportunity to compose the score for 10 Years to Live.

This was our first time composing for a live-action film, and it was a new and challenging experience. As we watched each scene, we had trouble deciding how to approach the specific sounds of Matsuri and Kazuto, and how to approach those around them.

In terms of total time, I've probably seen the film 100 times by now. But even when all of the arrangements were completed and the orchestra performed the final recording, I was still in tears.

I believe that this film and it's depiction of Matsuri's life will remind you, the viewer, to live each day to the fullest.

Please look forward to the film's release in 2022.

©2022映画「余命10年」製作委員会

Information

10 Years to Live

In Theaters Spring 2022

Official Site: yomei10-movie.jp

RADWIMPS Official Site: http://radwimps.jp/

ONE PIECE x Ninagawa Mika x RADWIMPS Release Stunning Clips for 'WE ARE ONE.'

ONE PIECE, a manga running in the Weekly Shōnen Jump magazine for 24 years, will be releasing its 100th volume on September 3 2021.l, while the 1000th episode of the anime will be aired on November 21. To commemorate this major milestone, the franchise will be starting a number of grand projects to 'connect' with the world.

 

One of those grand projects is the 'WE ARE ONE.'  mini series, with five videos co-produced by Toei Animation and Shueisha to be released starting on August 30, counting down until the release of  the 100th volume on September 3. 

The videos are directed by Ninagawa Mika, who has won a selection of awards within Japan and overseas for her vivid and colorful videos. Accepting the challenge to take charge of this unprecedented video project, the live action shots featuring known actors were directed by Ninagawa while the anime shots were produced by Toei Animation. The videos show off a new side to the wonderful world of ONE PIECE. RADWIMPS new song TWILIGHT will be used as the theme song as four protagonists step into the future in this short drama collection.

Scene1 is an animation featuring Zoro and Sanji of the Straw Hats. The pair usually bicker, but when they're faced with losing their companions during the Davy Black Fight, the two join together to protect their gang. One the pair have decided to help make Luffy's dream of becoming the pirate king come true, nobody can stop them!

Director Ninagawa Mika Comment


I feel like there are people who have read the series deeply, as well as those who happened to discover it, and those who are yet to read but are still able to sympathize with the story. I will be happy if everybody can enjoy the videos.

RADWIMPS Comment

There are so many adults like us who grew up reading ONE PIECE, as well as students and parents, with all of us just trying to achieve our goals and targets each day. I feel that during those days, the ONE PIECE characters have always helped us to keep on pushing forward. It is my hope that this project will help people feel a little stronger when facing the future. 

 

Photos
©Oda Eiichiro / Shueisha/
©Oda Eiichiro / Shueisha, Fuji TV, Toei Animation

Anime
©Oda Eiichiro / Shueisha, Fuji TV, Toei Animation

Hanazawa Kana Releases Short MV for New Song Moonlight Magic

01.September.2021 | MUSIC

Popular voice actress Hanazawa Kana has released a short music video for her upcoming single Moonlight Magic, releasing on September 29.

 「Moonlight Magic」Music Video short ver. 

The music video conveys a story almost entirely in CG, with a world-view reflecting the music. The chorus features an adorable dance with movements you'll find yourself wanting to copy. 

It has also been announced that the full music video for Moonlight Magic will be premiering on YouTube on September 15 at 20:00.

 

We have high expectations for the full MV!

Information

Moonlight Magic

Release: September 29, 2021

「Moonlight Magic」Music Video (Premiers September 15, 20:00~ JST) 

Hanazawa Kana Official site: http://hanazawa-kana.com/ 

RADWIMPS Release Music Video for New Song, 'SUMMER DAZE'

The music video for RADWIMPS' surprise new track SUMMER DAZE is now available on the rock band's official YouTube channel. The SoundCloud link is also available.

RADWIMPS – SUMMER DAZE

https://soundcloud.com/radwimps_official/summerdaze

The inspiration behind the new track stemmed from the global depression that has carried over from 2020. Lead singer Yojiro Noda's friend and creative director Kunichi Nomura hoped to create a summer anthem that would make people feel a little better. With such pure intentions, a number of other creative minds gathered to contribute to the project, including art director YOSHIROTTEN, photographer Tomoyuki Kawakami, and up-and-coming model NANAMI KEYES.

RADWIMPS – SUMMER DAZE Music Video

SUMMER DAZE is a gift from RADWIMPS to everyone to enjoy during the summer of 2021, in the hopes that everyone can find some joy during this warm season.

Comment from lead singer Yojiro Noda

In 2020, music festivals were cancelled across the board. I was looking forward to 2021 and had such high hopes, even if it seemed as though things wouldn't get better. I talked about this to my friend Kun-chan (Kunichi Nomura) about it.

"It's going to be another depressing summer, isn't it? Let's at least make a summer anthem that will make people feel just a LITTLE better when they hear it. Something that will make you feel like you can run anywhere, and just dance through everything. Let's just condense all the dazzling things about summer into one song."

That's how SUMMER DAZE came to be.

As summer got closer, we gradually decided on the arrangement, and when we played it for our friends, they just started dancing. We started getting excited to make a music video, and as time went on, more and more creators wanted to join us. Everyone had to work during the day, and at night we'd have meetings and location scouting sessions. It was the first time for us to do everything on our own, including making the music, T-shirts, producing the video, jacket shooting…everything.

Consider this a gift from us to you, everyone living through summer of 2021. It will be uploaded to SoundCloud and YouTube for free. We hope that you'll be listening to it while you create some wonderful summer memories.

Thanks again to YOSHIROTTEN, who took time out of his busy schedule to help us; to Kawakami, the cameraman; to Kasai, who worked tireless on the video; to Nanami, who ran full-speed through the streets at midnight; and, of course, thanks to Kun-chan.

I wish everyone a bright summer.

Utakata-Uta by RADWIMPS feat.Suda Masaki Music Video to Premier on Youtube

The music video for Utakata-Uta (RADWIMPS feat. Suda Masaki),theme song for the blockbuster movie It's a Flickering Life, will be released on YouTube at 22:00 on August 13, 2021.

The video was directed by Suda Masaki and produced by Yamada Kento, who has worked with RADWIMPS multiple times in the past.

You can set a reminder to watch the video as it premiers on the RADWIMPS official YouTube channel.

Utakata-Uta / Official Music Video on YouTube Premier


The Utakata-Uta is the first RADWIMPS feat. Suda Masaki tag-team production, garnering widespread attention from fans and media. The video features Suda Masaki and Noda Yojiro, who play Gou and Terashin in It's A Flickering Life. Their characters work in the same movie studio and discuss their dreams for the future. 

The project started upon the completion of filming, when Noda Yojiro gave the demo to film producer Yamada Yōji as a heartfelt gift.

While it wasn't written as a theme song, the producer was so impressed by the demo that he designated the song as the movie's official theme song, saying "The song connects the past and present, reality and fiction, even reaching heaven. I was convinced that having Suda and Noda, who played Gou and Terashin, singing it would complete the film."

Noda was full of love and respect for the movie, commenting that "When Mr. Shimura died, I wanted to leave something like a lingering scent and weave things such as the emotions that we had felt throughout the lyrics. Even if the world we build is purely a sound, that sound is something that will last forever." 

The song is full of nostalgic melodies and impressive singing from both Noda Yojiro and Suda Masaki, while the lyrics overlap with the feelings and situations of their characters, Gou and Terashin.

 

New RADWIMPS feat. Suda Masaki Track 'Utakata Uta' Coming to Streaming Services

'Utakata Uta,' the theme song for the new movie God of Cinema, will be available on various streaming services at midnight on August 6, 2021, including iTunes and RecoChoku! Performed by rock band RADWIMPS and featuring Suda Masaki of Kamen Rider fame, it's a mellow track which is sure to stir up plenty of emotion. 

The evocative CD jacket was shot by Miko Okada, an award-winning photographer from Iwate Prefecture. Art Director Ryosuke Miyashita was inspired to collaborate with her after seeing a series of her photographs titled 'CELL,' inspired by the lights she saw coming from apartments and homes from a train window. In the same vein, the cover art was based on the abstract concept of how people spend their evenings in different ways, giving a nostalgic and warm feel. The song does the same, making the listener ponder how many different lives intersect and come together. 

As announced by RADWIMPS front man Yojiro Noda on August 2, Suda Masaki will also be performing with RADWIMPS at the upcoming FUJI ROCK FESTIVAL '21 on August 20, 2021. This will mark the first time 'Utakata Uta' will be performed in front of a live audience, so look forward to it!

RADWIMPS Tease New Visual and Video For Upcoming Virtual Concert

RADWIMPS are set to hold three virtual concerts titled SHIN SEKAI "nowhere" which will be streamed worldwide from July 16-18. The shows will be a unique musical experience that the band and fans will create and share in the virtual space of VARP. In promotion of the concert series, the band released a new 30-second clip and visual. They also held a pre-showing of the concert to the press.

New promo video

Press pre-showing

Members of the press were granted exclusive access to experiencing the show early at the WHITE CINE QUINTO film theatre inside Shibuya PARCO in Tokyo on July 12. The concert title appeared on the screen, and at the same time, the audience used their smartphones to enter the virtual space as an avatar where they experienced an interactive concert. A talk session was also held with RADWIMPS members Yojiro Noda, Akira Kuwahara, and Yusuke Takeda, as well as Yohei Kajiwara of PARTY, Kairi Manabe, and last but not least Kentarō Ochiai who was the MC for the show. They discussed creating SHIN SEKAI as well as the future of entertainment and music experiences.

Speaking about how the project came about, Noda said, "Last year, we said farewell so a lot of shows on the tour. It was a bottomless pit of sadness. It was at the time when we were wondering what we could do so that our music wasn't eradicated that we met PARTY. We felt we could do something new, and decided on trying out this virtual concert."

"It was my first time becoming an avatar," said Kajiwara. "It was a lot of fun. For example, I could make myself big and enjoy things you can only do in a virtual space."

Noda added to Kajiwara's comment, saying, "We could go to space or another world whenever we wanted. Whatever you can't do in a real concert, you can do at a virtual one."そ

"If you go virtual, everyone around the world can be in the same place," explained Takeda. "When I read comments on social media when we did this last time, I saw a lot of people say how they were able to enjoy themselves with people they didn't know and communicate with people overseas. I feel we were able to foster something new for fans."

Finishing up the talk, Noda's final comments were: "I look forward to seeing how we can evolve this technology. I want everyone to be the first people at the door to experience all the incredible things and possibilities we will be able to deliver and to enjoy the excitement of our concerts with lots of others. Please look forward to it on the day."

Information

RADWIMPS – SHIN SEKAI "nowhere"

Dates: July 16, 2021 / July 17, 2021 / July 18, 2021

Times (Each Day): 11:00 / 16:00 /22:00 (JST)

Official Website: https://rad.varp.jp/en.html

Kana Hanazawa Moves to Pony Canyon and Announces New 'Moonlight Magic' Single

Japanese voice actress veteran Kana Hanazawa (Oreimo, Steins;Gate, Tokyo Ghoul, Demon Slayer: Kimetsu no Yaiba) has moved labels to Pony Canyon and announced the release of her first single with them. Titled Moonlight Magic, it will be released on CD on September 29, 2021.

Moonlight Magic is Kana's first single to be released since Daijobu in July 2018. It will feature lyrics written by her and be made in collaboration with Japanese sound producer Katsutoshi Kitagawa who has worked with Kana since her early years in the industry. The single will be coupled with the song Minato no Mieru Oka which also has lyrics written by Kana, as well as two Chinese versions of both tracks.

The title track will be used as the opening theme for the Japanese drama series Omimi ni Aimashitara which will begin airing on TV Tokyo on July 8.

Kana Hanazawa | Comment

I have made the decision to move from ANIPLEX and SACRA MUSIC, where I have been for around nine years, to Pony Canyon. This is a positive reason for me to continue actively delivering music. I'm really happy to be able to take on new challenges without worry together with the staff that I'm usually working with on anime.

While it has been frustrating to not be able to see all the people who have been supporting me, as well as my live shows being stopped, due to COVID-19, I have been working hard with the music producer Katsutoshi Kitagawa to create songs. We're working on a lot of great songs which I can't wait for everyone to hear.

My first single, "Moonlight Magic," was composed by Katsutoshi Kitagawa and the lyrics were written by me. We poured all of our energy in, which has grown over the past nine years, into this sparkling song reminiscent of "Hoshizora Destination." In the lyrics, I wrote about my hopes that people will cherish the time when they feel happy because the world is so constrained right now.

I'm looking forward to this song reaching everyone, and I'm looking forward to seeing you all again in that happy place at my next live show. Thank you for your continued support!!

©「お耳に合いましたら。」製作委員会 

Information

Moonlight Magic

Release Date: September 29, 2021

Canime (CD+Photo Set+Blu-ray): ¥4,400 (Tax Included) [SCCG-00082]

International Edition (CD+Photo Set): ¥2,970 (Tax Included) [BRCG-00079]

First Press Limited-Edition (CD+Blu-ray): ¥1,980 (Tax Included) [PCCG-02058]

Regular Edition (CD-Only): ¥1,320 (Tax Included) [PCCG-02059]

Hana Kanazawa Official Website: http://hanazawa-kana.com/

Sustainable Fashion Week Event to Take Place at Earth Day Tokyo 2021

Earth Day Tokyo 2021 is set to run from April 17 to April 25 both online and offline. Messages of eco-friendliness, organic products, sustainability, ethics, and inclusiveness will be at the core of various events held as part of the festival and it will bring together environmental NPOs, charities, and locals.

As part of this year's Earth Day Tokyo, sustainability and fashion are set to interweave with the SUSTAINABLE FASHION WEEK 2020+1 event which is running on April 24 and 25.

With less than nine years to go until the world must achieve the 17 Sustainable Development Goals (SDGs), Earth Day Tokyo believes individuals need to be doing more to change their lifestyles and the way they do certain things. Fashion is an area that enrichens people's lives—but it's also one that can call for environmental action by changing our consumption habits.


SUSTAINABLE FASHION WEEK 2020+1 will bring together various teams and organisations to hold booths and talk sessions online and offline where people can learn about these issues. It's a collaboration between Fashion Revolution Japan, the Japanese branch of the global Fashion Revolution campaign to reform the fashion industry by enabling a greater transparency in the fashion supply chain amongst other problems. Fashion Revolution Week takes place every year on April 24, the same date as the 2013 Dhaka garment factory collapse where 1,134 people died and more than 2,500 people were injured.

The main visual for SUSTAINABLE FASHION WEEK 2020+1 features Japanese singer and artist KOM_I who is best known as a member of the Japanese music group WEDNESDAY CAMPANELA. It was created by HYPE FREE WATER, an artist collective headed by KOM_I and art director Minori Murata. KOM_I will participate in a planned talk program at MIYASHITA PARK on April 24 and 25.


A Message From KOM_I

"HYPE FREE WATER will be taking part in Sustainable Fashion Week at Earth Day this year. Our organisation focuses on the future of water. We want to be able to wear something beautiful without having to make sacrifices like selling out the future or destroying the environment. I'm looking forward to new people getting involved with us as this discussion takes off."

Information

Earth Day Tokyo 2021

Running: April 17, 2021 – April 18, 2021

Earth Day Tokyo Official Website: https://www.earthday-tokyo.org

SUSTAINABLE FASHION WEEK 2020+1

Running: April 17, 2021 to April 25, 2021

Time: 11:30-18:00
Where: Shibuya Miyashita Park / RAYARD MIYASHITA PARK

Address: 1-26-5 Shibuya, Shibuya-ku, Tokyo

Fashion Revolution Japan: https://www.fashionrevolution.org/asia/japan/

RADWIMPS Release New Album in Commemoration of the Great East Japan Earthquake's 10th Anniversary

When the Great East Japan Earthquake struck Japan back on March 11, 2011, RADWIMPS immediately set up a donation project called Itoshiki. The band offered support to the relief effort in collaboration with other fellow musicians, creators, and actors. Almost every year since then, on March 11, the band has written and released a new song to show support to areas that were devastated by the disaster together with a music video made by Japanese videographer Daisuke Shimada.

On this year's March 11, the 10th anniversary of the disaster, RADWIMPS dropped a new almost entitled 2+0+2+1+3+1+1= 10 years 10 songs.

RADWIMPS – "Aitai"

The album includes eight songs the band has already put out there to date as well as two other songs: Kakurenbo which serves as the main theme for the Japanese drama special Anata no Soba de Ashita ga Warau which covers the 10th anniversary of the earthquake, and Aitai, a new song that RADWIMPS released a video for on their YouTube channel.

The new album will be released in three editions, two of which are coupled with a DVD and Blu-ray respectively which include the video projects RADWIMPS made together with Shimada.

Proceeds made from the album will be donated towards further relief effort across Japan including the Japanese Red Cross Society, local governments, and more.

TV Anime Mo Dao Zu Shi Creditless Ending by Aimer Released

Aniplex released a creditless video for the ending theme of the Japanese dub version of the Chinese animated series Mo Dao Zu Shi on Sunday (January 10). The dubbed series was also released in Japan on the same day.

The ending theme is Kiro by Aimer and captures the immense scale and beauty of the series. The video was created by 10GAUGE who was also in charge of the opening video.

About Mo Dao Zu Shi

Mo Dao Zu Shi is an anime adaptation of Mo Xiang Tong Xiu's Chinese web novel of the same name. The story follows Wei Wuxian and Lan Wangji, two men who journey to unravel the mysteries of the spiritual world where they must fight demons, ghosts, and other beings.

At the beginning of the story, Wei Wuxian ends up experimenting with Mo Dao, or the 'demonic path,' a dark energy that lies underneath Xian, or immortality, something that all cultivators strive to achieve. He rises in power but is ultimately killed and reincarnated. He reunites with Lan and so their adventure begins.

Japanese Dub Creditless Ending Video:

For more info about the series, visit its official website below.

©2020 Shenzhen Tencent Computer Systems Company Limited

RADWIMPS Announce Official Book Release Covering Band's Career

RADWIMPS have announced the release of their first-ever non-fiction book Antoki no RADWIMPS "Jinsei Deai" Hen which will hit shelves in Japan on February 15, 2021.

The book's author is Masatoshi Watanabe who has been in charge of RADWIMPS at their record company from their major debut to today. Their first major album released was Radwimps 3: Mujintō ni Motte Ikiwasureta Ichimai back in February 2006 which was followed shortly by Radwimps 4: Okazu no Gohan in December of the same year. These two records served to shoot RADWIMPS into the stratosphere where their countless new fans awaited. Since then, the band have gone on to release hit after hit, causing a blaze of excitement in the industry with each new record.

The band's new book covers the band's career, from their struggles to their achievements, along with plenty of photos including some never before seen. It also includes a special contribution by band lead vocalist and songwriter Yojiro Noda.