Popular Autumn Exclusive Yuzu Series from Facial Blotting Paper Brand Yojiya Available Now
Kyoto-based makeup brand Yojiya will release its popular Yuzu series of goods on October 3, 2022. The company is well-known for its aburatorigami, or facial oil blotting paper. Customers will be able to grab items containing yuzu and featuring autumn packaging, from hand cream to aroma oil. The scent of yuzu can be relaxing, easing anxiety and tension. In addition, special events and campaigns will be held at Yojiya stores for shoppers to enjoy this fall. 
Yuzu Aburatorigami (Facial Oil Blotting Paper)
Yuzu Hand Cream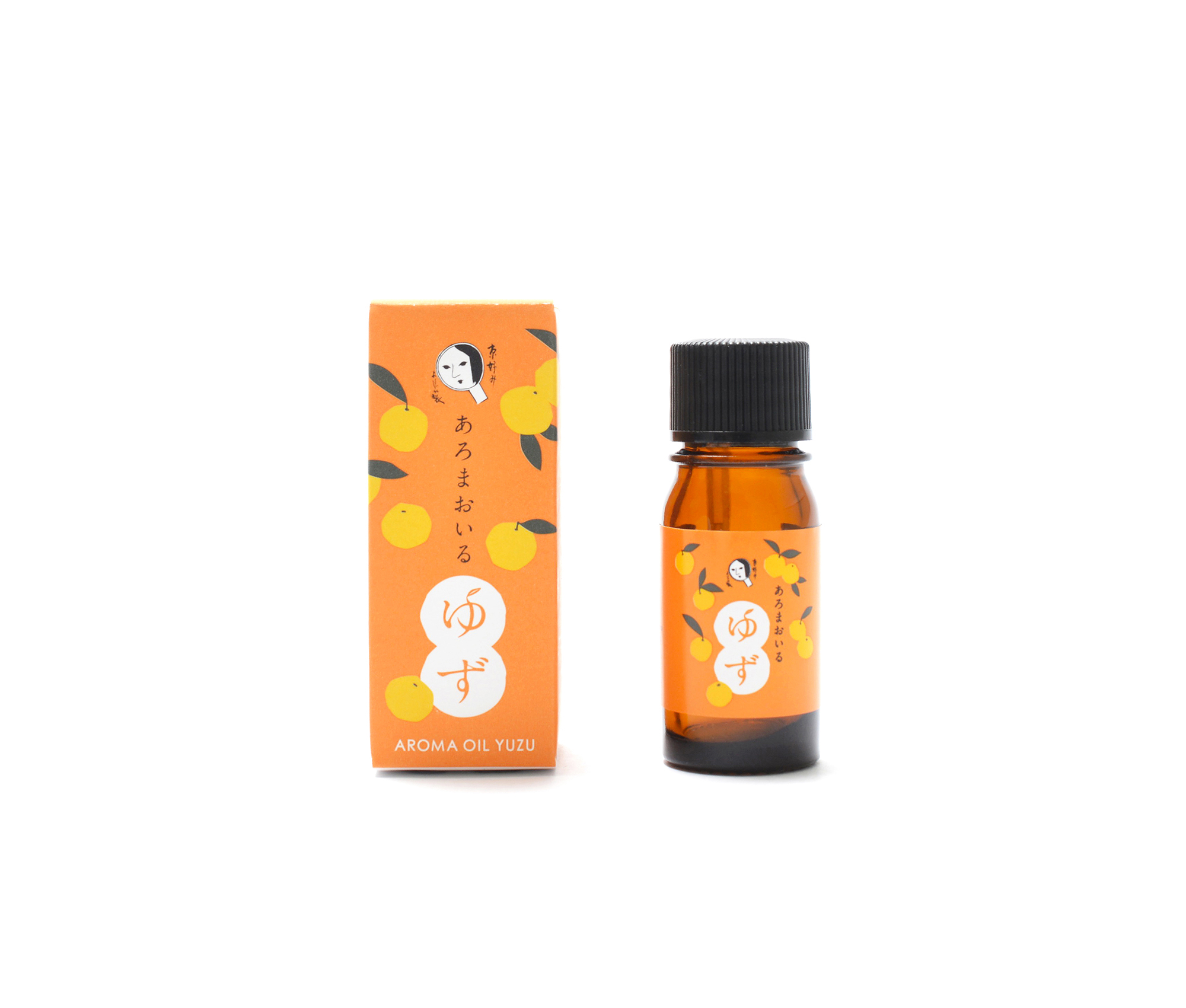 Yuzu Aroma Oil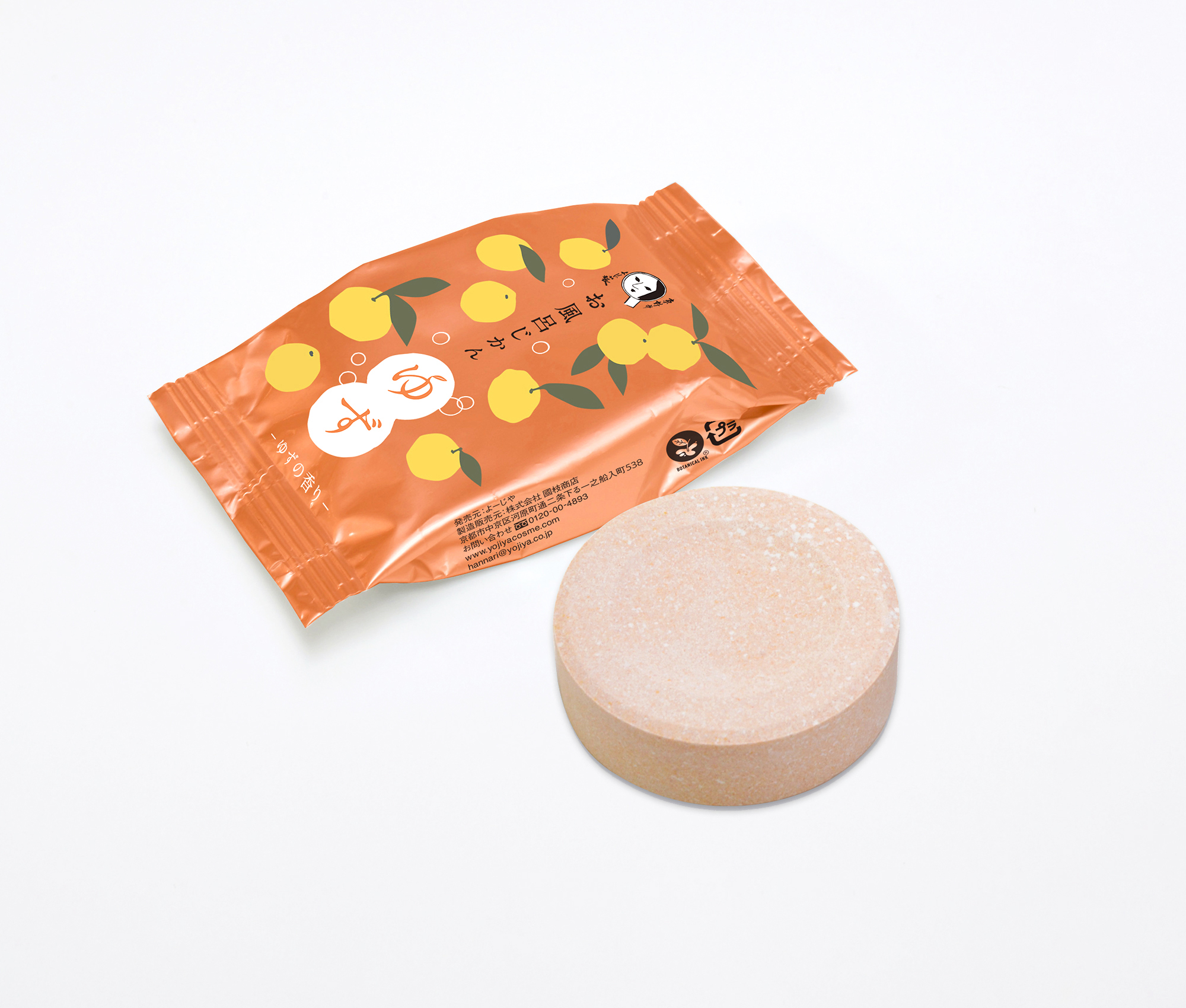 Yuzu Bath Salts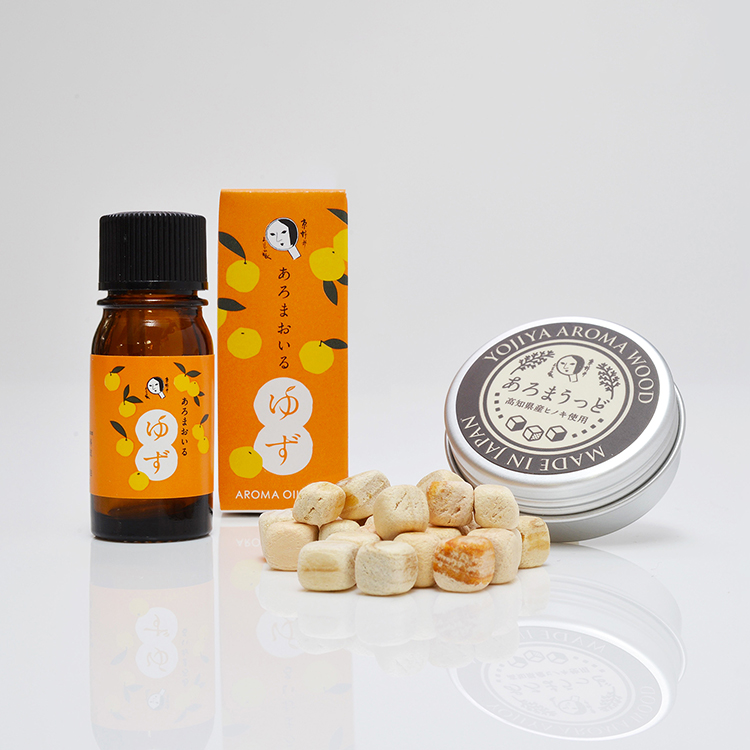 Yuzu Aroma Set
The Yuzu Aburatorigami and Hand Cream, which were both extremely popular last year, will feature new packaging in 2022. The blotting paper is made of natural yuzu peel, while the hand cream contains natural yuzu peel oil. 
After returning home from work or being out running errands, customers are invited to relax with the citrus scent of yuzu. New products perfect for home use are available this year, including bath salts and yuzu oil perfect for adding to your diffuser. 
Many readers from overseas may have never enjoyed yuzu. The next time you're in Japan, seek out this tasty and fragrant fruit!
RELATED ENTRIES
Yojiya Hosts Very First 'Yuzu Fair' Combining Cosmetics Stores with Cafes

Yojiya will be hosting the very first Yuzu Fair, an event combining cosmetics stores and cafes, on October 9 2021. Limited edition Yuzu oil-blotting paper and handmade Yuzu hand creams will be available at the beauty stores, while the cafes are full of tasty drinks and sweets. You can discover the charms of Yuzu at each Yojiya store! 

 

Makeup & Miscellaneous Goods' Store Products


Yuzu Oil-blotting Paper

Yuzu Hand Cream


Yojiya Hand Cream Set

Yuzu Bath Oil

Aromatic Wood

Cafe

Yuzu Parfait

Yuzu Cheese Daifuku

Yuzu Maritozzo

Yuzu & Chocolate Shake

Tea Crepe – Yuzu Tea

Twitter Campaign Bonus: The first 500 people to enter will receive a special Yojiya Yuzu logo sticker.


In 2020, due to the Covid crisis, Yojiya had to make the tough decision to cancel their annual Yuzu series. While the customers were disappointed, Yojiya was convinced that in Autumn 2021, they would be able to welcome their customers into their stores once more for a care-free experience. The event took a year to organize, but has become something even more powerful than the regular Yuzu series.

The cosmetics store staff and cafe staff joined together into one team to create the projects, which has the theme of "Yuzu at Yojiya ~ Enjoy Beauty and Food!~." Not only can you find limited edition products at the fair, you can also partake in the various campaigns that Yojiya has announced in order to spread the Yuzu love, so be sure to check them out.

Fill your heart and stomach with Yuzu this Autumn at the Yojiya Yuzu Fair!

 

Information

Yojiya "Yuzu Fair"

Date: October 9 2021

Online Shopping: https://www.yojiyacosme.com/ 

Official Site: https://www.yojiya.co.jp/  

 

Yojiya Yuzu Fair Campaigns

 

Twitter Retweet Campaign

The first 500 people to show that they have retweeted the campaign tweet on the Yojiya official Twitter (@yojiya1904) will receive a free Yojiya Yuzu logo sticker. *Only 500 stickers are available.

Yellow Challenge

Those who wear yellow items to the fair and make a purchase can try their luck in a dice game. Players will receive small prizes depending on what number they roll.

Stamp Rally

1.You will receive a stamp card with a ¥500 coupon upon purchasing select items in any of the event products at the Yojiya store or at their cafe and crepe stores.

2.Upon visiting both stores with your card and purchasing one or more items after receiving your card, you will receive a small prize. In addition, 10 lucky customers will receive a limited edition stainless steel bottle through a lottery.

Stamp Rally Duration: October 9 ~ November 30 2021

Famous Oil Blotting Paper Brand's Yojiya Café Reforms Three Popular Parfait Flavors

The Yojiya Café, opened by the Yojiya brand famous for its Aburatorigami, or facial oil blotting paper, will be renewing its menu from September 13. The popular face parfait, which features the logo alongside a Kyoto woman with a mole, comes in three flavors available – Kinako, Matcha, and Milk Tea. Each parfait comes with a sauce, so you can adjust the taste as you eat.

 

Kinako Parfait: ¥1,200 (Tax Incl.)

Matcha Parfait: ¥1,200 (Tax Incl.)

Milk Tea Parfait: ¥1,200 (Tax Incl.)

The Yojiya Café is currently open in two locations, Gion and Sagano Arashiyama, offering a relaxing space to rest between shopping and sightseeing.

The café has renewed their iconic Kinako Parfait, which combines Japanese Kinako and Western Maple Syrup, along with the Matcha Parfait, which is packed full of matcha ice cream, jelly, and cookies. The Milk Tea Parfait is made with a rich Japanese Tea and Earl Gray ice cream.

Take a trip to Yojiya and find out which parfait is your favorite!

Information

Yojiya Café – Parfait Renewal

Release Date: 14 September 2021

Availability:

Yojiya Café Gion

Address: Izawa Building 2F, 266 Gionmachi Kitagawa, Higashiyama-ku, Kyoto

Opening Hours:

Weekdays 11:00 ~ 17:00 (LO16:30)

Weekends/Holidays: 10:00 ~ 18:00 (LO17:30)

YOJIYA CAFE Sagano Arashiyama

Opening Hours:

Weekdays 11:00 ~ 17:00 (LO16:30)

Weekends/Holidays: 10:00 ~ 18:00 (LO17:30)

Address: 2 Tateishicho, Sagatenryuji, Ukyo-Ku, Kyoto

Official Site: https://www.yojiya.co.jp/

YUZU, 24 Artists to Participate in Japanese Pixel Art Exhibition

Produced by art project production group WATOWA GALLERY, the YUZU x Shibuya Pixel Art YUZUTOWN Special Exhibition will be open at elephant STUDIO in Shibuya starting September 15! The theme of this year's event is 'bringing courage to Shibuya during the Coronavirus pandemic.'

SHIBUYA PIXEL ART, one of the world's biggest pixel art contests and festivals, has been held in Shibuya each year since 2017. The area was called 'Bit Valley' in the late 1990s.

The YUZUTOWN Special Exhibition will commemorate the release of popular J-pop duo YUZU's 15th album, YUZUTOWN. A total of 24 artists will be exhibiting and selling their pixel art creations, including Kazuko Shibuya, who has provided works for some of Japan's most famous fantasy RPGs such as Final Fantasy and Dragon Quest. Shigetaka Kurita, immortalized in the MoMA as the creator of 'emoji,', and eBoy, who provided the album cover for YUZUTOWN, will also be in attendance.

Information

YUZU × Shibuya Pixel Art "YUZUTOWN Special Exhibition"

Running: September 15 – September 30, 2021

Hours: 10:00-19:00

Location: elephant STUDIO (1&2F, 2-7-4 Shibuya, Tokyo)

Admission: ¥1,650 (Tax Included) *Reservations required.

Buy Tickets: https://artsticker.app/events/765 *Reservations now open.

Official Site: https://pixel-art.jp/reboot

Yojiya Matcha Cosmetic Blotting Paper Releasing This Summer

Kyoto-based cosmetic brand Yojiya is set to release its seasonal summer matcha cosmetic blotting paper online on July 1. Pre-orders opened on Monday along with a present campaign that's running until the release date.

Matcha Oil Blotting Paper

Free limited-edition slim clear bottle for the first 50 people who spend over ¥8,000

Exclusive pre-order set

Yojiya's oil blotting paper is a popular product. Every summer, they release it in special limited-time scents, with this year seeing the paper infused with Uji matcha leaves.

Information

Yojiya Oil Blotting Paper Matcha

Release Date: July 1, 2021 (Online Exclusive)

Pre-Orders: June 21, 2021

Buy Online: https://www.yojiyacosme.com/

Present Campaign

Running: June 21, 2021 – June 30, 2021

Requirements: Spend over ¥8,000

Stock: 50

Matcha and Latte Cookies and Drinks Released by Yojiya

Kyoto makeup brand Yojiya is now selling its own collection of snacks and drinks which it released via its website last week.

Yojiya Matcha Sandwich Cookies | ¥1,400 (Tax Included)

Yojiya Cafe Latte Chocolate Cookies | ¥1,350 (Tax Included)

Yojiya Matcha Milk | ¥950 (Tax Included)

Yojiya's snack line-up is made with the idea of being able to enjoy high-quality food products at home. Their collection includes crunchy matcha and cafe latte cookies along with matcha milk, the latter of which is made with famous Uji matcha from Uji, Kyoto. Perfect for a tea/coffee break or as a souvenir.


Häagen-Dazs Releases Mouthwatering Yuzu Orange Blanc Manger Ice Cream

Häagen-Dazs Japan will release their mini cup Yuzu orange Blancmange ice cream countrywide on 23rd July. This will be available for a limited period only. 

This cooling ice cream is made with milky blancmange. You will be hit by the sudden sourness of the yuzu orange which accents the flavour perfectly. Blancmange is a chilled French dessert which is perfect for the summer. It is made by boiling milk and adding milk, sugar, whipping cream, vanilla and gelatin. This is then cooled to solidify. 

This ice cream is made using rich-flavoured milk and the juice of Japanese yuzu oranges. This is then combined with Häagen-Dazs ice cream. Yuzu oil is also added to the ice cream so that you immediately taste the deeply-flavoured and aromatic yuzu orange with your first mouthful. The refreshing fruitiness will instantly spread all over your mouth, simultaneously harmonising with the milky flavour.

Even the sauce for the ice cream is made using the skin of Japanese yuzu oranges so that ice cream-lovers can fully enjoy the true flavour of yuzu oranges. The rich milky flavour is accented with the refreshing sourness of the yuzu orange. 

This summer, treat yourself to a mild and milky yet fruity and flavourful ice cream.

Information

Häagen-Dazs Mini Cup Yuzu Blanc Manger (limited time ice cream)

Release: July 23, 2019

Price: ¥319 (RRP)

Available at: Supermarkets, convenience stores and department stores countrywide.

Special Edition Website: https://www.haagen-dazs.co.jp/yuzu_blancmanger/ 

Japanese Music Artists Performing Overseas in 2019: Part 4

More and more announcements have been rolling out about Japanese artists set to perform overseas in the latter half of 2019. Let's take a look and see if one of them is coming to a city near you in Part 4.

・Aimyon

Singer-songwriter is set to take her enthralling set to Shanghai with a headline show. The music video for her hit song Marigold, taken from her album Shunkanteki Sixth Sense which released in February, was shot on the streets of Shanghai. Currently knee-deep in her Japan tour to promote her new album, this will mark Aimyon's second time performing overseas following up from a successful show in Taiwan. Her popularity is steadily surging across the globe, be sure to check out her music available on Spotify as well as her many music videos.

Related Article: Aimyon Releases Music Video Teaser & CD Cover For New Song 'Manatsu no Yoru no Nioi ga Suru'

▶︎AIMYON 2019 LIVE in SHANGHAI

Date: July 13, 2019

Venue: 世博中心—紅庁, Shanghai 2019

Japan Enquiries: http://www.accessbright.com/aimyon/

AIMYON Official Website: http://www.aimyong.net/

・OKAMOTO'S 

Celebrating 10 years since their debut, OKAMOTO'S are currently touring Japan nationwide in promotion of their new album BOY. The four-piece rock band performed what they called their "first and last" Nippon Budokan show on June 27 but are following that straight up with two concerts in Beijing and Shanghai. OKAMOTO'S are veterans when it comes to having performed overseas. They are the younger Japanese male act to play SXSW in Texas, US when they performed back in 2010. They also embarked on a 7-city US tour and have toured Australia, Hong Kong, Taiwan, Vietnam and other countries. Don't miss out!

Related Article: OKAMOTO'S New 'Dancing Boy' Music Video Features Lots Of Guest Artists

▶︎OKAMOTO'S "BOY" CHINA TOUR 2019
2019/7/19 @ Beijing MAO Live House, Beijing
2019/7/21 @ Shanghai MAO Live House, Shangai

Tickets: https://www.showstart.com/event/list?type=1&tag=22685

OKAMOTO'S Official Website: https://www.okamotos.net

【お知らせ】

MY FIRST STORY初の中国・上海でのワンマンライブが決定🇨🇳!

MY FIRST STORY TOUR 2019 IN SHANGHAI

7/27(土) 19:30開演予定
中国・上海市静安体育センター

公演詳細は後日発表!#myfirststory#マイファス pic.twitter.com/BqEzLdAgj9

— MY FIRST STORY (@MyFirstStory_of) 2019年6月6日

・MY FIRST STORY

Since debuting in 2012, Japanese rock band MY FIRST STORY have performed at some of Japan's biggest music festivals and have also collaborated with foreign musicians. Their lyrics are fluent English which have racked them up some real attention outside Japan. This will mark their first headline show in mainland China.

▶︎MY FIRST STORY TOUR 2019 IN SHANGHAI

2019/7/27 @ Jing'an Sports Center, Shanghai

MY FIRST STORY Official Website: http://www.myfirststory.net

・Yuzu

Yuzu's popularity trickles down all generations having performed the song Muscat for the anime series Crayon Shin-chan. The duo have their eyes set on two days at Legacy MAX in Taipei on September 28 and 29. The musicians performed at the 30th Golden Melody Awards, which is nicknamed the "Taiwanese Grammy Awards," on June 29 and hail as the only Japanese artists to do so.

Related Article: Yuzu Joined By Crayon Shin-chan On Stage to Sing New Song 'Muscat'

▶︎YUZU ASIA LIVE 2019 YUZUNOMI

2019/9/28 @ Legacy MAX, Taipei

2019/9/29 @ Legacy MAX, Taipei

Tickets: https://ticket.ibon.com.tw/Web/ActivityInfo/Details/36025

YUZU Official Website: http://yuzu-official.com

・MAN WITH A MISSION

MAN WITH A MISSION recently announced their US headline tour. They joined Jimmy Eat World and Stone Sour on tour back in fall 2017, but which is their first North American solo tour in five years. Full details can be found over on their official website.

Related Article: MAN WITH A MISSION To Embark on First North American Solo Tour in 5 Years

▶︎MAN WITH A MISSION presents Chasing the Horizon World Tour 2018/2019 -North American Tour-

2019/9/6 @ Great American Music Hall, San Francisco

2019/9/8 @ The Regent Theater, Los Angeles

2019/9/10 @ Canton Hall, Dallas

2019/9/16 @ Gramercy Theatre, New York

MAN WITH A MISSION Official Website: https://www.mwamjapan.info/

・BABYMETAL

BABYMETAL will released their new album METAL GALAXY this year on October 11 and follow it up with their GALAXY WORLD TOUR where they will hit up Europe, US and Russia. BABYMETAL's unmatched force continues to be felt across the globe.

Related Article: BABYMETAL Announce New Album 'METAL GALAXY' & World Tour

▶︎BABYMETAL GALAXY WORLD TOUR

*For full dates, please check the band's official website below.

BABYMETAL Official Website: http://www.babymetal.com

《TOUR》

\💫SKY-HI × SALU TOUR決定!/

🎙Say Goodbye to the System

9/4:東京 Zepp DiverCity

9/24:大阪 なんばHatch

9/25:名古屋 名古屋ダイアモンドホール

9/29:韓国/ソウル

10/1:香港

10/4:台湾/台北

✅詳細はSKY-HI公式HPへ
【https://t.co/AOcUrXeEGL】#SKY_HI #SALU #TOUR pic.twitter.com/E5h8Svngff

— SKY-HI情報 (@skyhi_hidaka12) 2019年7月1日

・SKY-HI

SKY-HI will release his second collaborative album with SALU entitled Say Hello to My Minions 2 on September 4 which will be promoted with the "Say Goodbye to the System" Asia tour. SKY-HI has performed in Los Angeles, New York, Paris, London, Shanghai, Taiwan and Hong Kong in the past. Be sure to keep up to date with his tour schedule via his official website.

 

▶︎Say Goodbye to the System -ASIA TOUR-

2019/9/29 @ Seoul (Venue TBA)

2019/10/1 @ Hong Kong (Venue TBA)

2019/10/4 @ Taipei (Venue TBA)

SKY-HI Official Website: https://avex.jp/skyhi/

If you love Japanese music and an artist you like is heading to a city near you, be sure to show them love and support by getting your hands on a ticket!

Yuzu's New Song 'Maboroshi' to be Used as Main Theme Song for New NHK Drama Series

11.September.2018 | MUSIC

It has been announced that Japanese folk rock duo Yuzu's new song Maboroshi will be used as the main theme song for NHK's new drama series Showa Genroku Rakugo Shinju which is set to air from October 12.

The drama series is a live action adaptation of the manga series of the same name written and illustrated by Haruko Kumota. It follows the story of a man who is released from prison and becomes the apprentice of a rakugo performer. The manga sparked an interest amongst young Japanese people in rakugo, a traditional form of Japanese entertainment in which a sole performer tells a long comical story.

The drama adaptation is written by Daisuke Habara and directed by Yuki Tanada. It features a cast of famous actors and actresses including Masaki Okada.

 Maboroshi which was written and composed by the band's own Yujin Kitagawa after he read the manga. It's described as a series and mysterious ballad that turns away from the pop, foward-facing sound we're used to hearing in the band's hit pop songs and instead expresses them in a new light.

Yuzu have had numerous tie-ups with other series in the past. This is the first main theme song they have provided for a drama series in 5 years since Ume Nochi Hareru Ya which was used in the NHK show Gochisosan (2013).

Yujin Kitagawa's Comments

When we had the conversation about doing the main theme song for the drama it was the first time I had read the manga. I started reading at nighttime and was sucked into the world of the story. Before I knew it I had read all the volumes and it was morning.

All of the characters are surrounded by 'life and death,' 'love and hatred,' 'beauty and cruelty.' It turns the light themes of rakugo on their heads. I was thrilled by the violence that unfolds in the story. All the characters are really unique, so I'm really looking forward to seeing how the cast will perform their parts.

The first thing I thought when we set out to record 'Maboroshi' was to let go of the forward-facing pop sound that we have come to express in our songs and aim to express ourselves in a new way. We sought the beauty that lies in t he darkness of Showa Genroku Rakugo Shinju's story.

After trial and error, the theme 'Maboroshi' ["Illusion"] came up. So we encouraged this keyword with the story and made a melancholic and mysterious song, something which we've never done before. We're also exploring even more the possibility of song which is at the core of Yuzu.

We're thankful for the bottom of our hearts to have come in contact with this story which has opened new doors for us.

■Information

Showa Genroku Rakugo Shinju

Broadcast Date: October 12, 2018

Channel: NHK General TV (Every Friday from 10:00)

Yuzu Joined By Crayon Shin-chan On Stage to Sing New Song 'Muscat'

Japanese folk rock duo Yuzu held that 2018 arena tour entitled "BIG YELL II ~Great Voyage" at Yokohama Arena on August 4, 5 and 7. They performed their new song Muscat―which was released on August 1―for the very first time in front of fans at the shows.

Mustcat is an upbeat song that serves as the new theme song for the popular ongoing anime series Crayon Shin-chan. In the anime's opening video, a mascot character called Yuzu Man, created by Yuzu's own Yujin Kitagawa, makes an appearance.

Yuzu Man and Shin-chan both appearaced as special guests at the band's Yokohama Arena performance which the crowd reacted excitedly to. Together with the Yuzu members, the mascots performed their iconic dance created by popular Japanese choreographer Lucky Ikeda. The anime also appeared on the stage screens and the crowd joined in with the dance.

This tour began in April with the Yokohama Arena shows being additional dates. 12,000 fans attended each show which saw changes made from the main tour. Further additional dates have also been announced: they will play at Marine Messe Fukuoka on August 14 and 15 before heading to Osaka-jo Hall on October 21 and 22. They will perform to an estimated 35,000 people.

Fans are looking forward to seeing what kind of performances they have in store for the next set of dates.

■Information
New Single – "Muscat"

Released: August 1, 2018

Regular Edition (CD-Only) – ¥800 (+Tax) [SNCC-89939]

Concert Edition (CD+Original Yuzu Man & Shin-chan Towel) – ¥926 (+Tax) [SNCP-89940]

*The concert edition is sold only at the venues on the ongoing tour.

"Muscat" Special Page: http://yuzu-official.com/pages/muscat

Yuzu Official Website: http://yuzu-official.com