5 Summer Events in the Kanto Region – August 2018
Summer is still here in Japan, which means there's still plenty of events to be enjoyed. Let's take a look at events happening in the Kanto region in August 2018.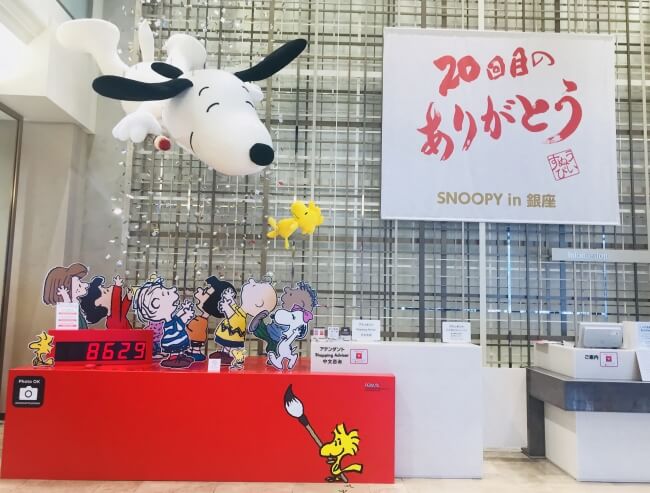 Snoopy in Ginza 2018 – Ginza Mitsukoshi
Snoopy in Ginza 2018 is a popular event currently ongoing at Ginza Mitsukoshi. This year marks the event's 20th anniversary, so the department store has been completely taken over by cute and happy Snoopy decorations. At the entrance of the first floor you are greeted by Snoopy at the rest of the Peanuts posse celebrating the 20th run of the event. Roll on up for the ultimate Snoopy experience!
Full Details: https://www.moshimoshi-nippon.jp/120299
Shinjuku Kabukicho Haunted House – inSPYre
A haunted house attraction has made its way to inSPYre in Kabukicho, Shinjuku. When the event was first held tickets sold out within 30-minutes on Nico Nico Chokaigi, so in a bid to have more people enjoy the experience they have set it up once more. It is an upscaled version of the 'Angel of Massacre' developed by obakeyashiki producer Hirofumi Gomi.
Full Details:https://www.moshimoshi-nippon.jp/120328
Pikachu Outbreak Parade in Yokohama
Japan's army of Pikachu is readying themselves to appear at the Pikachu Outbreak: Science Is Amazing event set to take place from August 10 to 16 in the Minato Mirai area of Yokohama. Every year, packs of Pikachu march from Queen's Square Yokohama to Grand Mall Park, bringing in countless spectators. For the first time ever this summer, an army of Eevee will join the march. Don't miss out on meeting the cute Pikachu and Eevee this year♡
Full Details:https://www.moshimoshi-nippon.jp/118063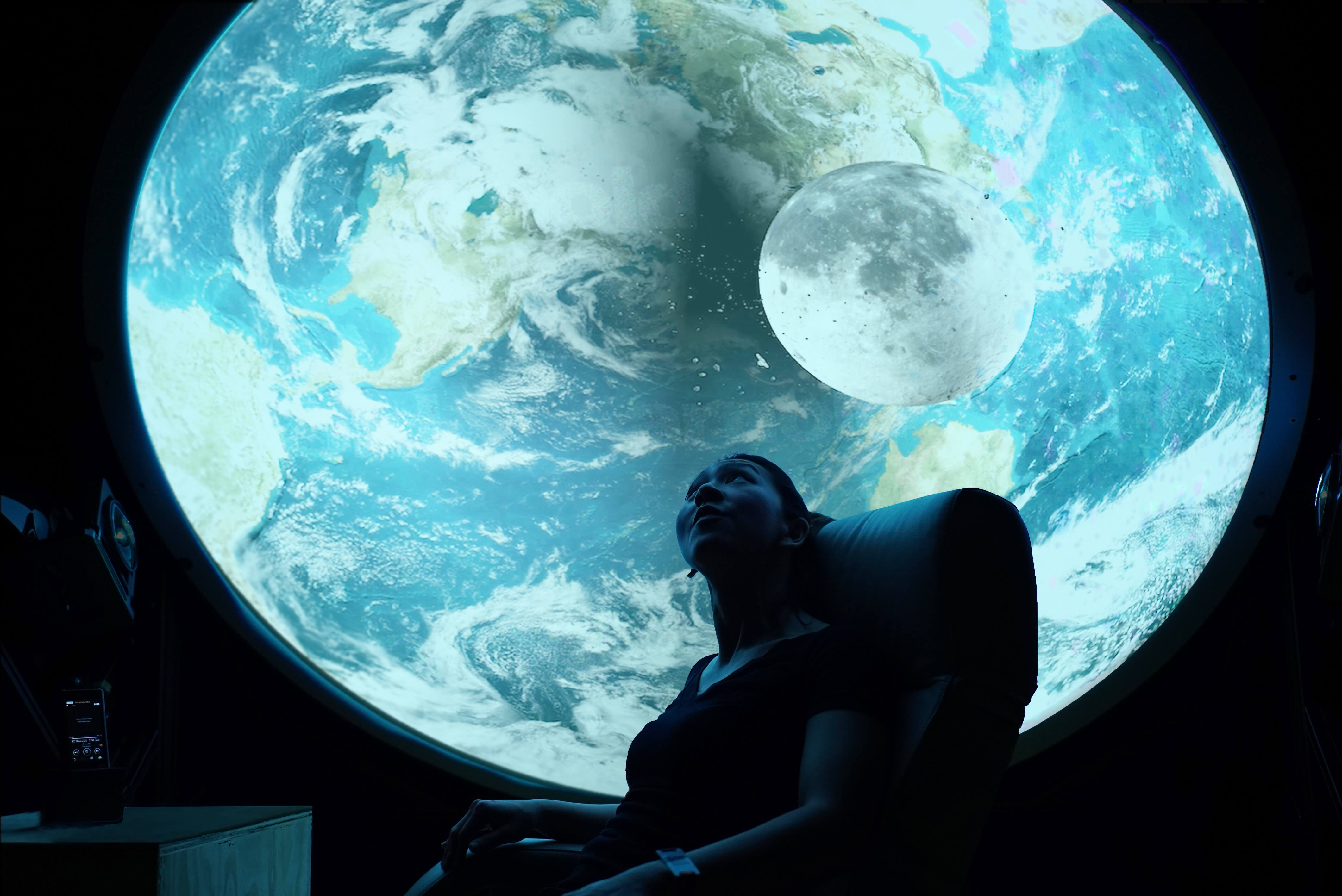 Sony Technology Summer Festival in Shibuya
Sony Square Shibuya Project is located on the first floor of Shibuya Modi and acts as an information hub for Sony's products, and it's there that the company are holding a summer festival until August 31. Meet aibo the robot, immerse yourself in VR and get up close with the latest technology from Sony.
Full Details:https://www.moshimoshi-nippon.jp/117435
Gintama & Edo Wonderland Collaborative Event
Cultural theme park Edo Wonderland Nikko Edomura is holding a special event in collaboration with Gintama this summer which is running until October 30. This event will have you seeking out hidden treasure as you are guided by the voices of popular characters from Gintama. Participants will go around the park to each designated voice system location while solving simple puzzles inspired by the world of the series. The voice story was recorded specially for this event and includes the voices of Gintoki Sakata, Kondo Isao, Hijikata Toshiro, Okita Sougo, and Kotaro Katsura.
Full Details:https://www.moshimoshi-nippon.jp/118666
All of these events are easily accessible via the cities, so continue enjoying the Japanese summer by going to as many places you can!
RECOMMENDED ENTRIES
Popular Character Cafés in Japan: August 2018

Each month, a new themed café or menu is introduced in Japan in collaboration with popular characters. There's a whole list of kawaii ones that make an appearance every time.

Let's take a look at some character cafés you can look forward to in August 2018.

'Over Action Rabbit' x VANDALISM Shibuya

Over Action Rabbit is a popular stamp series used on the LINE and Kakao Talk messenger apps that has gained much attention in Japan and particularly with young people in South Korea. The cute and lovable rabbit is getting his own themed café that will be open for a limited period between July 21 and August 26. This is the first time a café has collaborated with Over Action Rabbit in Japan. The kawaii café will take the form of his surreal world and be decorate in pastel-coloured decor. They also have a takeout menu.

Full Details: https://www.moshimoshi-nippon.jp/118092

■Information

LINE Stamp "Over Action Rabbit" Character Café

Running: July 21, 2018 – August 26, 2018

Location: VANDALISM Shibuya

Address: B1F Ota, 26-9 Udagawacho, Shibuya, Tokyo

Opening Hours: 11:00am-9:00pm

Official Homepage: http://dk311.jp/Extremely-Rabbit/cafe/

The Very Hungry Caterpillar x Marione Gate Ginza

The internationally beloved children's picture book The Very Hungry Caterpillar has its own café in Japan, and they've introduced some eye-catching new menu items for the summer. Everything delicious thing on the menu recreates the wonderful world of the story down to the finest of details that are sure to leave you smiling!

Full Details: https://www.moshimoshi-nippon.jp/107654

■Information
The Very Hungry Caterpillar Café

Address: Sunday Brunch, Marione Gate Ginza 1 (4F), 2-2-14 Ginza, Chuo-ku, Tokyo

Running: January 18, 2018 – August 31, 2018

Opening Hours: 11:00am-9:00pm

*Reservations must be made for those who want to visit the cafe before 5:30pm. Making reservation is unnecessary for those who are planning to visit the café after 5:30pm.

TEL: 03-3567-3366

Website: http://www.harapecocafe.com

Gudetama x Dining Park Ikebukuro

To celebrate Gudetama's 5th anniversary, he's launched into space to bring us a very special space-themed menu packed with dishes perfect for Instagram feeds, such as the Zero Gravity Gudetama Burger, Black Hole Jar Parfait, and much more. Drink and dine at the café to receive a limited edition Gudetama fan and coaster. Keep in mind these are limited in quantity, so you'll want to visit quick!

Full Details: https://www.moshimoshi-nippon.jp/112954

■Information

Gudetama Café – Ikebukuro

Address: Gourmet Stadium II, Seibu Ikebukuro Main Store 8F, 1-28-1 Minami Ikebukuro, Toshima, Tokyo

Running: June 26, 2018 – September 4, 2018

Opening Hours: 11am-11pm (Open from 10:30am on weekends & holidays)

*Last Food Orders: 9:30pm / Last Drink Orders 10pm

No fixed holidays except where Seibu Ikebukuro is closed.

TEL: 03-5949-5675

©2013, 2018 SANRIO CO., LTD. APPROVAL NO.S590710

Chiitan☆ x Harajuku Kawaii-ya

Located down Takeshita Street, Harajuku's iconic shopping spot, is Harajuku Kawaii-ya, a café that has teamed up with the kawaii otter mascot Chiitan☆. Running until September 9, the menu is filled with dishes with very unique names in Japanese which translate to things like "I'm Chiitan, the One Who Destroyed the Trampoline Someone Bought For Me… Hot Pie." You don't need to make any reservations. It's first-come, first-served all day making it an easy place to get into if you're unsure how to book in Japanese. Experience the world of Chiitan☆ in Harajuku!

■Information
Chiitan☆ x Harajuku Kawaii-ya (Produced by Animate Cafe)

Running: August 8, 2018 – September 9, 2018

Location: Harajuku Kawaii-ya (CUTE CUBE HARAJUKU 3F, 1-7-1 Jingumae, Shibuya, Tokyo)

Official Page: http://kawaiiya.jp/collabo-chitan.html

Cinnamoroll x Sapporo PARCO

Sanrio's popular character Cinnamoroll recently won the 33rd Sanrio 2018 Character Awards  so to celebrate, he received his very own themed café which is open at Sapporo PARCO until September 10. Enjoy the Soratobu Cinnamoroll Curry featuring Cinnamoroll flying through a green curry sky with his big ears. The dish is topped with cotton candy clouds which, when mixed with the curry, creates a unique flavour of sweet and spicy. There's a whole list of cute dishes on the menu. Cinnamoroll and his pals will also be there to greet you as staff.

Full Details: https://www.moshimoshi-nippon.jp/116613

■Information
Cinnamoroll Café

Sapporo PARCO 4F・THE GUEST cafe&diner

Address: Sapporo PARCO 4F – THE GUEST Cafe&Diner, 1-3-3 Minami, Chuo-ku, Sapporo-shi, Hokkaido

Running: July 27, 2018 – September 10, 2018

Opening Hours: 10:00am-8:00pm (Food Last Orders 7:00pm / Drinks Last Orders 7:30pm)

Official Website: http://the-guest.com

Cardcaptor Sakura x Sakura Fantasy Cafe

The Sakura Fantasy Caf is a new collaborative café themed on the latest entry to the Cardcaptor series, Cardcaptor Sakura: Clear Card, now open for a limited time in Tokyo (Harajuku), Osaka (Abeno) and Saitama (Koshigaya). The cafés have a photogenic themed menu as well as a photo spot and more, all with original illustrations. There's even a line-up of original Cardcaptor merchandise you can't get anywhere else. The menu includes a selection of cheese toast, roast beef, smoothies, pancakes and more.

Full Details: https://www.moshimoshi-nippon.jp/116035

■Information
Sakura Fantasy Cafe

Tokyo: Harajuku Box Cafe&Space

Osaka: DELASOUL CHARBON

Saitama: Koshigaya Box Cafe&Space

Dates

Tokyo: July 12, 2018 – September 2, 2018

Osaka: July 27, 2018 – August 28, 2018

Saitama: September 6, 2018 – September 30, 2018

Opening Hours

Tokyo: 11:00am-9:40pm

Osaka: 11:00am-9:20pm

Saitama: 11:00am-8:00pm (Last Orders 7:00pm)

Entry

Online reservations must be made (¥600 + tax) to access the Tokyo and Osaka cafes. 80 minutes allowed.

Reservations not taken for Saitama cafe.

Reservation Bonuses

Free luncheon mat randomly selected from 3 designs.

Menu Order Bonus

Those who order from the themed menu will receive an original coaster randomly selected from 9 designs.

Official Website: https://sakura-fantsy-cafe.jp

Did you enjoy this list? Be sure you get a chance to visit a character café while you're in Japan.

Cheap Makeup & Accessories in Harajuku ― Showcased by "Harajuku girls" Yuna Yabe & MIOCHIN

Unique fashionista duo Yuna Yabe and MIOCHIN embarked on their third trip around Harajuku together. In the first trip we saw them visit 6 second hand clothing shops recommended by them, and in the second they went around finding different places to take photos.

For their third entry they are showcasing places where you can buy inexpensive makeup and fashion accessories in Harajuku.

"STYLENANDA" – The Cute Pink Shop

"There's actually I place I've always been curious about when walking around Harajuku. Please! I wanna go!" This was MIOCHIN's enthusiastic request, and so they headed there – to STYLENANDA, the Harajuku flagship store, located along Takeshita Street. The pink exterior is very stylish.

STYLENANDA is a South Korea-based fashion brand. Japan's flagship store in Harajuku was the first branch to arrive and it attracted much attention. There are three floors decked out in cosmetic brands such as 3CE as well as a range of apparel.

The cosmetic designs are of course flashy looking, but as cosmetic items they are also first-class quality. Additionally, because the store collaborates with so many times, you can always look forward to seeing something new no matter when you visit.

Their hugely popular white milk cream is a must-check too. It's a moisturising cream that naturally turns your skin white wherever you put it as pictured above. It comes in cute milk carton packaging too! The product is synonymous with the 3CE brand.

MIOCHIN and Yuna began searching for items that best suited them. Yuna is a frequent customer at this store but this was MIOCHIN's first time.

What did the both of them end up buying? Find out at the end of the article!

STYLENANDA's Must-See Photo Spots

STYLENANDA has a number of places for great photo opportunities. The store has a cute appearance wherever you look. You can see that it's not only the cosmetic designs that look great, but every nook and cranny of the store has been tended to.

If you go to then you've got to check out STYLENANDA!

■Information
STYLENANDA HARAJUKU FLAGSHIP STORE

Address: OM169 Bldg. 1-6-9, Jingumae, Shibuya, Tokyo

Opening Hours: 10:00am-9:00pm

Website: http://jp.stylenanda.com

"WEGO1.3.5…" – Kawaii Bargains

"Sorry! There's something I forgot to buy so can we go to Takeshita Street again?" asked MIOCHIN enthusiastically. Off they went to WEGO1.3.5…, a lifestyle store that sells cute and fun pop items in three prices: ¥100, ¥300 and ¥500.

They have everything from apparel to fashion items and accessories, socks, travel goods, cosmetics, event and party goods, souvenirs and more all for the bargain prices of ¥100, ¥300 or ¥500. Some items cost a bit more but even those are super cheap!

They stock plenty of items trending this summer like aurora and rainbow designs. The shelves are absolutely overflowing with things to choose from, and they're all so cheap! You might end up buying too much…

The store also has the photo spot above which makes for a great Instagram post. Visit and try to find it yourself!

■Information

WEGO 1.3.5… – Harajuku Takeshita Street Branch

Address: Jingumae Tower Bldg. 1F, 1-5-10 Jingumae, Shibuya, Tokyo

TEL: 03-6432-9301

Opening Hours: 10:00am-9:00pm

Showing Off the Items They Bought!

MIOCHIN

MIOCHIN bought the white milk cream from STYLENANDA, something she's always wanted. She also picked up the Sparkling Liquid Pigment which can be used to make up parts of your makeup. It's a liquid type so it's easy to spread but difficult to kink. Putting it just around your eyes leaves a gorgeous impression. It's fine to use on your body too of course.

At WEGO1.3.5…, she bought a unicorn boots keeper, a piggy bag, a rainbow coloured heart earrings, and a flower photo frame. Despite it all being so cheap everything really stands out and is eye catching. Will she use the unicorn in a YouTube video…?

Yuna

At STYLENANDA, Yuna bought some cosmetics… or so we thought, she actually got a hat and a bag! The summery material brings out that fresh vibe. The fact you can enjoy makeup as well as apparel at STYLENANDA is part of its appeal.

She bought a heart-shaped mini dresser from WEGO1.3.5… and a pen case. She also got some cute glittery wrapping paper to use as a backdrop in her YouTube videos. With just this she can elevate her home interior aesthetic that much more!

Did you enjoy their third trip to Harajuku? In this article the two of them visited two bargain stores that MIOCHIN wanted to go to. Harajuku has even more unique and appealing spots along its streets. Why not find them yourself this summer in Japan?

This series can be enjoyed on their YouTube channels too, so be sure to check them out!

6 Recommended Shaved Ice Desserts in Japan for Summer 2018

Shaved ice is one of the most popular desserts during summertime in Japan. It's made with ice shaved from an ice block and drizzled in different kinds of syrups.

Here's a list of 6 shaved ice desserts you should try in Japan this summer.

Strawberry Shaved Ice & Melon Shaved Ice

Fruit Parlor Odawara is located in the city of Hachinohe in Aomori Prefecture and sells desserts mixed with fresh fruits. Their strawberry shaved ice is made with around 25 sachinoka strawberries farmed locally, while their melon shaved ice uses carefully selected ripe melons and is served inside a melon. Only 10 of each flavour are available to purchase each day. They're being sold until the end of August, so be sure to visit quick!

Kazuri Chocolate Mint

Mario Gelateria is selling a range of chocolate mint shaved ice desserts for a limited period at three of its branches. Enjoy the fluffy Kezuri Chocolate Mint at the Shibuya Hikari branch, Chocolate Mint which turns pink at the Yokohama Bayside and Minato Mirai branches, and more. The Kezuri Chocolate Mint is most recommended, made with frozen mint milk and chocolate sauce. Enjoy topped with salted chocolate mint with salt from Uyuni Salt Lake.

Peanut & Homemade Condensed Milk Shaved Ice

Taiyaki Tomoean is selling a shaved ice dessert that includes a paste made in-house with crushed peanuts and a homemade syrup made with condensed milk. It's also topped with extra peanuts, giving layers of different flavours and texture with the full-bodied taste of the peanuts and sweetness of the syrup. You won't have eaten shaved ice like this before.

 

Wicked Snow – Watermelon & Melon Shaved Ice

Wicked Snow is a desserts cafe who are bringing back their three popular summer-only shaved ice flavours – pick from watermelon, melon, or a combination of both. The shaved ice is Wicked Snow's own unique blend, made to look like powdered snow that melts in your mouth. Topped with plenty of watermelon and melon, this is the kind of dessert you'd expect to see on Instagram.

Full Details: https://www.moshimoshi-nippon.jp/113471

Yondaime Tokujiro Natural Ice

In the Karuizawa Lakeside Shop of Hotel Green Plaza Karuizawa they are selling shaved ice made with natural ice from Nikko Yondaime Tokujiro, a brewery of which there are only a few located in Japan. Located in Nikko in Tochigi Prefecture, this natural ice warehouse has passed down traditional methods and techniques for 4 generations since the Meiji Period. The shaved ice is topped with tochiotome strawberry sauce, original plum sauce, matcha adzuki and more.

Tamba Spring Water Shaved Ice

Nakajima Taishodo are selling shaved ice made with large-grained adzuki beans and spring water both from the city of Tamba. The high quality beans give the dessert a sweetness, while the shaved ice, made with famous spring water from the company's breweries, give a fluffy texture. People from Kyoto, Osaka and Kobe come all the way to see this shaved ice which stands 18cm tall!

Looking to cool yourself off while in Japan this summer? Then how about some refreshing shaved ice?

List of Japanese Artists Performing Theme Songs for Popular 2018 Anime Series

Anime is loved by people across the world. One big aspect that can make an anime memorable for people is the music used, whether it's an opening theme, ending theme, insert song or background music.

Let's take a look at some of the Japanese artists in charge of songs for ongoing and upcoming anime series this year. Perhaps you'll discover a new favourite band or singer.

Wagakki Band – "Kyoto Teramachi Sanjou no Holmes"

Kyoto Teramachi Sanjou no Holmes is a popular mystery light novel series written by Mai Mochizuki. The series has sold over 700,000 copies and won the Kyoto Book Awards in 2016. The anime adaptation began airing on July 10, for which Wagakki Band's song Sasameyuki from their album Otonoe is used as the opening theme. The song is an intricate fusion of rock band power, traditional Japanese instruments, and orchestral instruments.

 

Yuzu – "Crayon Shin-chan"

Folk rock duo Yuzu's new song Mascot will serve as the newest theme song to the popular ongoing anime series Crayon Shin-chan. The song will hit shelves in Japan on August 1. Described as a 'party song,' Yujin Kitagawa wrote and composed the pop number which has an electro sound and elements of ska and reggae.

Lenny code fiction – "My Hero Academia" Opening Theme

Lenny code fiction's highly anticipated new song Make my story will be released on August 22. The song also features as the opening theme song to the third season of the hugely popular ongoing anime series My Hero Academia. It's a catchy, feel-good track that can be said to be the band showing their true value. Its positive and courageous message is the perfect match for a show like My Hero Academia.

Masaki Suda – "My Hero Academia" Ending Theme

Masaki Suda will release his new single Long Hope Philia on August 1. A different arrangement of the song titled Long Hope Philia (TV Limited) is being used as the ending theme for season three of My Hero Academia. The song was released digitally on July 14.

 Maaya Uchida – "SSSS.GRIDMAN"

Voice actress and singer Maaya Uchida released her anticipated second album Magic Hour on April 25, 2018. She will provide the ending theme for the 2018 fall anime series SSSS.GRIDMAN. The song, titled youthful beautiful, will be released as her 8th single on October 17, 2018.

Be sure to check out each of these songs yourself and see how they match their respective anime series.

5 Must-Wear Yukata for Japanese Summer 2018

Yukata are a traditional type of Japanese clothing originally used before and after entering a steam bath. Today, they are used as summer dress when going to events such as summer festivals and firework festivals.

They come in many different colours and designs. Here's a list of ones we recommend for summer 2018.

Sailor Moon Yukata

These Sailor Moon themed yukata have been made in collaboration with Kyoto Marubeni. Choose from five yukata sets inspired by each sailor as well a range of other chic and modern yukata. They have all the accessories you need to including obi and folding fans so you can enjoy the full dress-up experience. How about becoming a sailor this summer?

Full Details: https://www.moshimoshi-nippon.jp/88541

Yukata Fukubukuro

Kyoto based traditional Japanese clothing brand KIMONOMACHI are selling yukata fukubukuro, or 'lucky bags.' There are several lucky bags to choose from, including one containing a single yukata, a 2-set which includes a yukata and obi, and 4, 5 and 6-sets which include that plus accessories. Part of the reason for the popularity of these bags is that you can pick from four sizes: Small (S), Free, (F), Tall (TL), and 2L. Choose from a variety of kawaii infused yukata!

Full Details: https://www.moshimoshi-nippon.jp/108656

Disney Princess Yukata

Disney have released a range of yukata and accessories at five of their stores and online. The Ariel and Rapunzel are original designs that were specially illustrated for these yukata. No matter which you choose, all of them embrace the characters' stories down to the tiniest of details. Pick one of these yukata and become a Disney princess this summer!

Full Details: https://www.moshimoshi-nippon.jp/113122

Tokyo 2020 Emblem Yukata

Summer 2018 marks two years until the Tokyo Olympics. Gear yourself up for the excitement this summer with these official Tokyo 2020 yukata, jinbei and accessories. Cloisonne design yukata with the Tokyo 2020 emblem on them were released on July 3, and the above indigo design will be available from early August. Both are stylish and come in a gentleman's version and a lady's version.

SCANDINAVIAN PATTERN COLLECTION

This collection is a Northern Europe design project developed by Andfika for children. There are yukata for girls and jinbei for both boys and girls. The collection incorporates designs from three designers in Sweden and Finland. The clothes are a unique mix of Northern Europe designs and traditional Japan clothing.

Did you like this list? There's a lot of variation when it comes to yukata, so be sure to pick the right one for yourself this summer in Japan.

Travel Q&A: Best Ways to Enjoy Summertime in Japan

Japan is noted for is distinct season changes. Every time a new season rolls in, people change their outfit colours, and stores sell products related to the season.

Summertime in Japan runs through July and August. We've compiled a list of things you should get involved in during the summer season when you arrive in the land of the rising sun.

Natsumatsuri

The natsumatsuri, or 'summer festival' is an important part of the summer experience in Japan. Throughout July and August many exciting festivals take place up and down the country. Most take place annually and are a time to celebrate shrine deities, the four seasons, and history. There are even festivals that take place across several days.

Summer festivals mean the yatai start rolling out, or food stalls, where they sell freshly made hot takoyaki, sweet desserts and more. Buying something from a yatai and strolling around while eating is one of the best parts of a Japanese summer festival. It's also fun to see the food being prepared on hot iron plates right in front of you.

There are other yatai beside food carts too. There's lots of game stalls where you can try scooping a goldfish or have a hand at yo-yo fishing. For these two games you use a poi which has a thin piece of paper attached, or a fish hook, to try and catch your own gold fish or water balloon respectively. Whatever you can scoop up you get to take home. These games are enjoyed by both kids and adults alike.

Summer festivals are held all around the country and all have their own unique charms, so make sure to look up if the city or town you're visiting is holding any. It's an opportunity to experience a Japanese tradition, so if you're going to Japan in summer then don't miss out.

Firework Festivals

During firework festivals people dress up in yukata and go to watch the sky light up beautifully with their friends, families or lovers. These are another special part of Japanese summers. Firework festivals are held all around Japan and each have their own unique themes and captivating fireworks. Feel part of the fun by getting yourself a yukata and heading to one!

Beer Gardens

You can't have a summer without a cold refreshing beer! When you think of places to drink in Japan, izakaya tend to be the standard option, but why don't you try something a little different? Beer gardens in Japan are often held on rooftops during the summer where people drink and eat great food with friends and family.

MMN

Shaved Ice

Kakigori, or 'shaved ice' is a summer pastime in Japan which sees ice shaven thinly and topped with sweet syrup or honey. They're the perfect combatant to the hot weather. More recently you often see shaved ice in Japan topped with fruit, and the number of strange and unique flavours has been on the rise.

We hope you enjoyed our list. Be sure to make use of it and have the best summer in Japan!
RELATED ENTRIES
Celebrate Tokyo Midtown's Cherry Blossoms at MIDTOWN BLOSSOM 2020 Event

MIDTOWN BLOSSOM 2020 is set to take place in Tokyo Midtown from March 20 to April 19 to celebrate and welcome the spring and the cherry blossoms.

This marks the 13th year of the event, which will take place both in Tokyo Midtown's garden area which is home to rows of gorgeous cherry trees, as well as around the building where they have sparkling wine, sweets, flower displays, and many other exciting things planned.

CHANDON Blossom Lounge

Enjoy a luxurious cherry blossom experience this year with a glass of premium Chandon sparkling wine available at the outdoor limited-time CHANDON Blossom Lounge. This vibrant sparkling rosé wine is the perfect accompaniment to your springtime banquet and to say "Cheers!" to this year's hanami flower-viewing in Japan.

There will also be food prepared by Nagase Mitsunao, head banquet chef at the 5-star Ritz-Carlton Tokyo Hotel, as well as incredibly decorative-looking sweets to adorn the able. There are two new types of seats available this year with Japanese twists to them, including seats in the roofed lounge where you can enjoy the cool spring weather in the evening.

Running: March 20, 2020 – April 19, 2020 (Closed in the case of stormy weather)

Time: 12:00-20:00 (Last Orders 19:30) *Extended to 21:00 (Last Orders 20:30) on Fridays, Saturdays and during cherry blossom full bloom

Location: Midtown Garden, Sakura-dori area

*Select seats require a reservation – full details to be released in mid-February

Spring Flower Display ~Flower Art Award pre~

 

Za Sogetsu is a performance unit specialising in ikebana, or flower arrangement. One of the most recognised groups in the industry, their work will displayed around various locations at Tokyo Midtown, including large-scale pieces as well as never-before-scene ones. One look at this breathtaking flower art will be enough to fill you with spring vibes.

Running: March 20, 2020 – April 19, 2020

Time: 9:30-24:00 (Galleria Floor 1F) / 11:00-21:00 (Galleria Floors 2F-3F)

Location: Galleria 1F's Tree Shower & various locations at Galleria 2F-3F

Nighttime Cherry Blossom Light-Up

The entire 200-meter length of cherry trees in Tokyo Midtown's garden area will be lit up with beautiful illuminations at night-a sight that never fails to drawn in countless people. Before the flowers are in full bloom, pink lights will be used to get people ready for the main show. When the cherry blossoms are at their height, white lights will be used every night.

Running: March 20, 2020 – April 19, 2020

Time: 17:00-23:00

Location: Midtown Garden, Sakura-dori area/In front of Garden Terrace

Tokyo Midtown has many other events planned for spring 2020, so don't miss out this year.

Information

MIDTOWN BLOSSOM 2020

Running: March 20, 2020 – April 19, 2020

Location: Tokyo Midtown (9-7-1 Akasaka, Minato Ward, Tokyo)

Official Website: https://www.tokyo-midtown.com

Bunjee Jump From the Top of Kyoto Tower With Their New VR Experience

Have you ever wondered what the thrill of bungee jumping would be like, but are too afraid of heights to even consider putting it on your bucket list? Have no fear, because Kyoto Tower is bringing a new VR bungee jumping experience to the top of the building which will be available to experience from February 1 for a limited time.

This VR experience was first brought to the tower in the fall of 2018, and this year it is making its grand return. After the event originally ended, there was huge demand for it to be held again.

Those brave enough to have a go at this VR bungee jump (or bungy, depending where you are from), will go above and beyond the 100 meter observation deck to the highest accessible point of Kyoto Towerーup 120.9 metersーwhich is normally closed off to the public, to the special VR deck which has been prepared.

The experience will offer you not only the thrill of jumping from Kyoto's tallest structure, but the chance to gaze upon a panoramic view of the beautiful city too.

Information

Kyoto Tower VR Bungy Jump

Running: February 1, 2020 – March 31, 2020

Time: 12:00-21:00 (Last Entries 20:45)

Location: Kyoto Tower Observation Deck – Floor 1F (the 11th floor of Kyoto Tower)

Price:

・VR Bungy Ticket: ¥800 (Tax Included)

・Observation Deck & Bungy Set Ticket (Tax Included): Adults: ¥1,400 (Individual Purchase: ¥1,600)/High School Students: ¥1,300 (Individual Purchase: ¥1,450)/Elementary & Junior High Students: ¥1,100 (Individual Purchase: ¥1,350)

*Ages 7+ only

*Set tickets are available to purchase on floor 1F of Kyoto Tower

*Run times subject to change

*Ticket charges applied for ages 7+; those aged below 7-years-old are not permitted to use the VR system

*An entry ticket to the Kyoto Tower observation deck is not necessary to experience the VR system

Official Website: https://vr-bungee.com/

FLOWERS BY NAKED 2020: Details Revealed For Tokyo's Flower-Themed Art Event

FLOWERS BY NAKED is an annual flower-themed art event held by NAKED Inc., and the company has announced its next run: FLOWERS BY NAKED 2020 – Sakura – will take place from January 30 to March 1 next year at Nihonbashi Mitsui Hall in Tokyo, where visitors can enjoy flowers an a wholly new kind of interactive experience. Tickets went on sale on December 17, 2019, and this event will mark its 5th anniversary of taking place in Nihonbashi.

To date, FLOWERS BY NAKED has seen over 500,000 people attend the events, which have become a place for Instagrammable photos with over 660,000 posts made with the hashtag #flowersbynaked.

2020's theme is cherry blossoms, so to celebrate, NAKED has unveiled four key visuals for four gardens set for the event along descriptions. As visitors journey through the gardens, they will experience an immersive story melding the worlds of flowers and art.

■Prologue

"When a butterfly telling the spring dances in the snowy winter world, the page is turned and the world changes from winter to spring."

This is where the story begins: where winter flowers bloom. But as the pages of the big book are turned, the space is transformed into springtime as the snow melts.

■Dandelion Hill

"When you blow dandelion as if you were playing as a child, the fluff soars up to the sky with your old memories."

Watch as the scenery changes when you blow on the towering dandelions in this incredible interactive experience that combines real life with digital technology.

■Glowing Garden

"In a shimmering space that seems to be lost in a kaleidoscope by a mirror, the sun shines even more."

When you step into this radiant garden which is lit by the pouring sunlight, it will seem as if the entire world around you glows with the fiery light of our burning star.

■OUSAI Garden

"The fastest cherry blossom viewing space in Japan where you can enjoy the five senses, such as the blossoming cherry blossoms and the scent of spring."

The river seen at the beginning of the story leads to here, a holy cherry blossom garden watched over by an enormous pink cherry tree. There is plenty to interact with in this area for visitors to experience cherry blossoms with all five of their senses.

Advance tickets for this event are now on sale, so don't miss out.

Information

FLOWERS BY NAKED 2020 – Sakura –

Running: January 30, 2020 –  March 1, 2020

Opening Hours: 10:00-20:00 (Last entries 30 minutes before closing time)

*Opening hours subject to change

Location: Nihonbashi Mitsui Hall COREDO Muromachi Floors 1F + 5F (Entrance is on 4F)

Official Website (English/Japanese): https://flowers.naked.works/2020nihonbashi/

Japan Shopping Festival: Hello Kitty Supports Huge Shopping Event Aimed at Foreigners

一The Japan Shopping Tourism Organization (JSTO) has announced that it will hold an event titled "Japan Shopping Festival" aimed at foreign tourists in Japan from December 1, 2019 to February 29, 2020.

①Questionnaire Campaign

A questionnaire will be carried out for non-Japanese travellers to win round-trip tickets to Japan. Travellers will be selected randomly from a lucky draw.

②Instagram Photo Contest

Follow Japan Shopping Festival on Instagram and post photos related to the designated themes with the hashtag #jsfphoto. The themes are: ①Memories of what you bought and experienced in Japan, ②Your favourite fruits in Japan, and ③Good things about Japan you want to boast.

③Coupons, Goods & Experiences

Japan Shopping Now is one of Japan's biggest online shopping portal sites, and they are now promoting information on Japanese shopping overseas in English, Traditional Chinese, Simplified Chinese, and Korean. This includes coupons, sales, and more at almost 1,000 participating stores.

④Special Events

・Japan Shopping Festival Tohoku (December 1, 2019 – February 29, 2020)

This shopping festival will take place at 6 prefectures across Tohoku. Discover Japanese confectioneries, fashion, sake, fruit and more, including a tie-up with JR EAST PASS.

Official Website:  http://tohoku.japanshopping.org/

・Matsuyama Shopping Festival (December 1, 2019 – March 31, 2020)

From Okaido Shopping Street to Matsuyama Gintengai Shopping Arcade, Matsuchika Town, and more, look forward to end-of-year lucky draws, food events, shopping, and so on.

Official Website:  http://matsuyama.japanshopping.org/

Discover the wonders of shopping in Japan and learn more about the country with the Japan Shopping Festival.

Top 4 Places to Visit in Kyoto This Winter: Snow, Gourmet Food, Hot Springs & More

Kyoto is known as the ancient capital of Japan. It is said to be the place where quintessential Japanese culture started, and has charmed the world over with its incredibly rich 1,200-year history. Today, we take a look at some of the best places to visit in Kyoto this winter as covered by the November 2019 issue of Japanese magazine Mou Hitotsu no Kyoto ("The Other Kyoto").

From gourmet food to sightseeing spots, the arts and moreーif you're in Kyoto this year, you have plenty of reasons to leave your hotel room or house.

Yuki Tourou: See the snowy thatched-roof huts

Miyama Kayabuki no Sato is located in Miyamachokita, Nantan. It is home to 39 houses with thatched roofs and is a popular sightseeing spot due to its gorgeous natural scenery throughout the entire year. It was listed in Japan's Groups of Traditional Buildings in 1993.

In the New Year, snow falls on the huts, which looks beautiful when they light up the "Yuki Tourou"ーor snow lanternsーin late January every year. There are stalls that serve hot food in this little town, and they also host an event where you can make your own snow lantern.

Running: January 25, 2020 – February 1, 2020

Official Website: http://www.yukitouro.jp/

Amanohashidate: One of Japan's "Three Scenic Views"

Amanohashidate is a sandbank located in Miyazu Bay that separates the north and south inlet of the Asoumi Sea. It formed as a result of pebbles being carried by the ocean current for thousands of years. Its name comes from the way it looks like a bridge spanning across the sky. It is known as one of Japan's "Three Scenic Views"

Amanohashidate is a sight to behold at any point throughout the year, but if you can travel there in the winter, you're in for a surprise, as the entire sandbank is littered with pure white snow. On very cold days in the morning the snow even covers the tops of the pine trees, but when the sun rises and the temperature warms up the snow on the frost-tipped trees melts. This has led to it being called an "illusionary sight" due to its rarity. Make a point of getting up super early so you don't miss it!

Address: Tango-Amanohashidate-Ōeyama Quasi-National Park, Miyazu, Kyoto

Official Website: https://www.amanohashidate.jp/lang/en/

Fukuchiyama Castle: The magnificent castle of snow

Fukuchiyama Castle sits atop a tall hill in the city of Fukuchiyama. The castle was established as the new Tanba province by Akechi Mitsuhide in 1579 following the province's capture in 1576. The castle was demolished once during the Meiji Period but was restored again in 1986. It is now the only castle that remains today built by Mitsuhide.

The castle architecture has a lot of personality, and during the winter months takes on a gorgeous white as a result of the snow. Gazing across the castle land from the watchtower is an absolute must when visiting. Also, if you're visiting next year, the new Fukuchiyama Mitsuhide Museum is set to open on January 11, so be sure to check that out too.

Address: 5 Chome Naiki, Fukuchiyama, Kyoto

Opening Hours: 9:00-17:00 (Last Entries 16:30)

Closed: December 28-31, 2019 / January 4-6, 2020

Entry Price: General ¥330 / Elementary & Junior High School Students ¥110
Official Website: https://dokkoise.com/en/temple_shrine/index.html

Monjusou Shourotei: Feast on crab fondue while gazing at Amanohashidate

Monjusou Shourotei is a ryokanーa Japanese-style innーlocated along Amanohashidate, one of Japan's Three Scenic Views which we mentioned earlier on this list. All guests staying at the inn are given a window view of Amanohashidate from their rooms.

The inn offers an original salted snow crab fondue. Snow crab is particularly enjoyed for its degree of freshness. It's served with vegetables and the boiled crab itself, making for a delicious combination of flavours.

The hot springs at Amanohashidate are famous and praised as "the baths of the gods." They are also said to leave your skin looking beautiful after a dip. The inn also offers open-air baths lined with stones from Shikoku and wild grass from the mountains, offering a truly indulging experience.

Address: Amanohashidate Monjudomisaki, Miyazu, Kyoto

Official Website: https://shourotei.com/

These are just some of the incredible places you can enjoy in wintertime Kyoto. You can find more information on Kyoto Side or from one of our many articles on Kyoto.

TOTOCO Odawara: Kanagawa's Sea Food Theme Park Opens November 22

Gyoko no Eki TOTOCO Odawara is a new "fish theme park" set to have its grand opening on November 22, 2019 at 10:00am (JST).

The facility was established to promote further exchanges with Odawara Fishing Port which is said to be the biggest fish market in western Kanagawa Prefecture. It is the first "Fishing Port" (Gyoko no Eki*) and will sell seafood sourced locally, fishery products and more, as well as hold events to help promote Odawara.

The building has three flours. The first floor is like a marketplace where fish, fishery products, produce, and more will be sold. The second and third floors house seafood restaurants and offer a panoramic view of Sagami Bay. This view is best observed from the terrace while you enjoy your delicious meal.

*Fishing Port (in Japanese: Gyoko no Eki, or 漁港の駅) is a registered trademark of Odawara City to highlight facilities that promote exchange with Odawara Fishing Port. (Registered Trademark No.: 6163121).

Odawara Fishing Port sells fresh fish sourced from the waters of Sagami Bay, which houses a variety of fish species, as well as fish and processed marine products from around Japan. TOTOCO Odawara will sell these very same products, all delivered directly from the port, to help spread the fishing culture and economy of Odawara.

Let's take a look at some of the delicious gourmet seafood meals you can expect to tuck into at TOTOCO Odawara!

Totomaru Summit Bowl – ¥2,480

A hearty and towering dish so high that it looks like it might topple over.

Greedy Sea Urchin Eggs & Salmon Roe Bowl – ¥4,280

A dream combination you've been waiting for your entire life. Savour the richness and sweetness of both of these mouth-watering delights.

Oyster Egg Donburi Set – ¥1,680

You can't even see the rice any more for the pile of tasty oyster eggs, with their exquisitely soft texture.

Osashimi Tengoku – Odawara Kaisen GO GO

The third floor of the building is home to Osashimi Tengoku – Odawara Kaisen GO GO, a restaurant that calls itself "Sashimi Heaven" and offers a 59 minute all-you-can-eat buffet of fish, sides, desserts and more.

59 Minute All-You-Can-Eat
Adults – ¥2,590 / Children (Elementary School & Younger) – ¥1,390 / 3-Years & Younger – Free (All Prices Before Tax)

Gyoko no Eki TOTOCO Odawara is easily reachable from Tokyo and right next to the local station. If you've come to Japan looking to try the country's famous seafood, then make sure to put this place on your list.

Information

Gyoko no Eki TOTOCO Odawara

Address: 1-28 Hayakawa, Odawara, Kanagawa Prefecture (West side of of Odawara Fishing Port)
Opening Hours: 9:00-17:00 (Subject to change depending on the season)
Access: By train – 10 minutes on foot from JR Hayakawa Station / By car – 2 minutes from Seishō Bypass Hayakawa Interchange or 4 minutes from Odawara-Atsugi Road Odawara-Nishi Interchange
Official Website: https://www.totoco-odawara.com

Instagram Launches #MY TOKYO IS Campaign With Tokyo Metropolitan Government

Instagram launched a campaign with the Tokyo Metropolitan Government entitled "#MY TOKYO IS" on November 11 together with three limited-time stamps that can be used on people's Instagram stories.

The campaign is a global initiative to have people capture their favourite moments in Tokyo in the form of photos, videos and stories on Instagram. Shared posts will be used to curate places and scenery in Tokyo that the Tokyo Metropolitan Government want to showcase to the people of the world. This curation will take the form of an exhibitionーwhich will take place at GINZA ATRIUM on floor 6F of GINZA SIX and GINZA TSUTAYA BOOKS in late March 2020ーas well as a website and a book.

Statistics have shown that Instagram has a significant influence on the Japanese economy in terms of tourism, and so the Tokyo Metropolitan Government hopes that this interactive campaign will help to promote the city to tourists and travellers worldwide.

The stamps created as part of the campaign only appear in the tray when you're in the city of Tokyo. When you click the stamp, the #MYTOKYOIS search result page will be displayed, allowing you to see the other photos and videos posted by the people who have used the campaign hashtag.

If you're in Tokyo, then be sure to get involved in the campaign and show the world your favourite things about the city!

Information

Enter via Feed Posts

・Follow the official Tokyo Tokyo Instagram account @tokyotokyooldmeetsnew

・Add hashtags #MYTOKYOIS and #TokyoTokyo to your post

・Add spot or location info to the photo or video you took, and post

Enter via Stories

・Follow the official Tokyo Tokyo Instagram account @tokyotokyooldmeetsnew

・Use the #MYTOKYOIS sticker or add the hashtag #MYTOKYOIS using the text tool / hashtag sticker

・Add spot or location sticker of the photo or video you took, and post

#MY TOKYO IS Campaign Website

Sightseeing in Ise: 4 Must-Visit Souvenir Shops Near Ise Grand Shrine

The city of Ise is located in central Mie Prefecture on the eastern tip of Kii Peninsula, the largest peninsula on Japan's largest main island Honshu. Every year, the autumn season brings in a flurry of tourists and sightseers who flock to see the city's leaves expressing their vibrant hues of red and yellow. The city boasts a magnificent catalogue of sightseeing spots, but perhaps the most famous of all is Ise Grand Shrine, whose inner and outer shrine give visitors a sense of what the townscape looked like in ancient times. This can also be seen at Sarutahiko Shrine, amongst other places.

In this article, we're going to introduce you to 4 must-visit souvenir shops near the inner shrine for your Ise travel bucket list.

Amano Pearl

When talking about specialty products of Ise, the one thing that's sure to come to the minds of Japanese people are the pearls sold in the city. Amano Pearl can be found in Oharaimachi, an almost 1km long street lined with traditional shops. The owner themselves purchases and appraises the pearls while the shop staff manufacture and design gorgeous accessories to sell at an affordable price.

Accessory – ¥2,200

This rose-shaped necklace is a design favoured by women of all ages. They have plenty of other high-quality bargain picks like this too.

The shop's diverse line-up of beautifully accessories includes those perfect for combining with one pieces and dresses, as well as for parties. Prices and designs vary greatly, so there's bound to be something for everyone who steps inside this quaint store. So if you're shopping for souvenirs during your trip to Ise, then you absolutely have to pay a visit to Amano Pearl to see the city's famous pearls.

▶︎Amano Pearl – Oharaimachi Branch

Address: 45 Ujiimazaikechō, Ise, Mie

Opening Hours: 9:00-17:00

No Fixed Holidays

Official Website: https://www.amanopearl.jp/

Matsujiro Honey – Ise Oharaimachi Branch

Matsujiro Honey is a long-standing honey shop that was established back in 1912. The shop sells various varieties of honey, including flavours you won't find in supermarkets like apple honey and soba honey.

Hanabana – ¥864

Hanabana is the shop's No. 1 most popular variety of honey and it's made in Mie Prefecture. Its name in Japanese means "flowers," and as the name suggests, it includes the nectar of numerous types of flowers. It has a smooth texture and distinct full-bodied floral fragrance.

Centre: Mini Honey Soap – ¥503 / Right: Honey Soap – ¥2,200 / Left: ¥2,200 Honey Face & Body Oil (48ml) – ¥2,200

The shop even sells its own honey-imbued cosmetics, all made with natural ingredients. Their soap is made with their popular Hanabana honey, and gives off a flavoursome honey smell. Your skin is left smooth, moisturised and smelling great after using it.

Their rich honey oil too is made with 90% plant-derived oil and is free from preservatives. It's a great option for the coming dry season and is gentle on the skin.

If you visit the shop, they let you taste test their different types of honey too! Find your favourite.

▶︎Matsujiro Honey – Ise Oharaimachi Branch

Address: 7 Ujinakanokirichō, Ise, Mie

Opening Hours: 10:00-17:00

No Fixed Holidays

Official Website: https://www.matsujiro.shop/

Uoharu

Uroharu first opened its doors in 1931. Their products are sold as souvenirs to help spread the word of Ise's rich food culture.

Same No Tare – Salt Flavour / Mirin Flavour

The item you absolutely want to look out for when going into Uohara is their "Same No Tare," another Ise speciality. It was originally only eaten in Shima, Ise, but it was picked up on national television, leading it to become a food souvenir associated with Ise.

Uoharu's products are seafood based, and there's plenty to choose from. If you're looking for a food product specifically from Ise then look no further than Uoharu.

▶Uoharu

Address: 49 Ujinakanokirichō, Ise, Mie

Opening Hours: 9:00-17:00 (*Changes depending on season)

Closed: Wednesdays (Except on national holidays in which case closed on Thursdays)

Official Website: https://www.samenotare.jp/uoharu/

Henbaya – Oharaimachi Branch

Yet another speciality product of Ise comes from the much-beloved Henbaya, which first opened way back in 1775. The speciality products, also called "henbaya," can be ordered either for takeout or enjoyed in the shop.

Henbaya (Includes 2) – ¥160

Henbaya are thin, round sticky rice cakes made with top of the range domestic ingredients and packed with smooth red bean paste. Both sides of these deliciously fragrant rice cakes are browned, and when bitten into, fill and melt in your mouth with the sweet, smooth flavour of the bean paste.

At the Oharaimachi branch of Henbaya they sell various other rice cakes too, all chewy and made with high quality ingredients from Japan. Pick up a pair and enjoy the sweet taste of Ise.

▶︎Henbaya – Oharaimachi Branch

Address: 1-149-1 Ujiurata, Ise, Mie

Closed: Mondays (Except on national holidays in which case closed on Tuesdays)

Opening Hours: 9:00-17:00 (Eating in-store runs until 16:30)

*Products may sell out before 17:00

*Opening hours subject to change for January

So, if you're making a trip to the beautiful city of Ise, you now know the must-visit spots for finding souvenirs. Let us know if you visit any!

Kyoto Sightseeing | Yokokuji Temple's Autumn Event Schedule Announced

Yanagidani Kannon, also known as Yokokuji Temple, is located in Kyoto Prefecture's city of Nagaokakyo and has been used as a place of prayer for many people with eye disease since the Heian Period. It is believed that praying at the temple will cure eye disease.

For autumn-time this year, the temple is set to hold an event titled "Yanagidani Kannon Autumn Colours Week" from November 2 to December 1. With a seasonal schedule that includes illuminations in the gardens to a flower display at the temple water basin, if you're looking for the must-visit locations in Kyoto this autumn, then you'll want to add Yokokuji Temple to your list.

Jodoen Garden Illuminations

Last year's popular light-up event is making a return for 2019, with gorgeous illuminations developed by light designer Yuuki Kogawa which will brighten the area with an enchanting and mystifying aura different from a usual visit to the garden.

Dates: November 8th, 15th, 22nd-23rd

Time: 17:30-18:30  (Reception open from 17:00)

Price: ¥2,500 (Includes limited edition goshuin stamp)

No. of People: 20 (Bookings Only)

Bookings: https://yanagidani.jp/contact/

Special Opening of the Joshoin

Normally, the Joshoin only opens on the 17th of every month, but for this autumn week event, it will be open every day. It's an area normally limited to officials and those in the imperial family. The beauty of its autumn colours have come to be enjoyed by VIPs, dating back to the pre-war period when it was designated as a place of scenic beauty.

Hanachomizu Flower Water Basin

At every temple and shrine in Japan there is a water basin which you are to use to cleanse yourself before entering. The Hanachomizu has become hugely popular on social media since the name first appeared 3 years ago, where leaves and flowers are placed into the basin. It has become adopted at temples across the country, with the one at Yokokuji Temple starting the trend. When it was first posted onto social media, it received reactions from over 80,000 people both in Japan and overseas. The flowers used change with the seasons, from hydrangeas to maple leaves.

Limited Edition Goshuin Stamp Book Designs – Garasha Matsuri & More

Visitors will be able to pick up limited-edition goshuin stamp books which never fail to sell out whenever they are released. Goshuin are collectable stamps/seals at temples around Japan. They are ¥500 each and limited in stock.

This is just a small peek into what's to come during Yanagidani Kannon Autumn Colours Week. If you're in Kyoto, make sure you pay a visit to Yokokuji Temple.

Information

Yanagidani Kannon Autumn Colours Week

Running: November 2, 2019 – December 1, 2019

Time: 9:00-16:00 (Joshoin open 10:00-15:00)

Location: Yanagidani Kannon, Yokokuji Temple (Dōnotani-2 Jōdodani, Nagaokakyo, Kyoto)

Entry Price: ¥300

Full Ticket: ¥1,100→¥1,100 (Includes entry to multiple areas)

Official Website: http://yanagidani.jp/

3 Must-Visit Locations to See Kyoto's Autumn Colours at Night in 2019

Kyoto is known as the ancient capital of Japan. It is said to be the place where quintessential Japanese culture started, and has charmed the world over with its incredibly rich 1,200-year history.

Autumn is a popular season in Japan, especially amongst tourists and travellers. While in spring you have the bright pink cherry blossoms, when autumntime rolls around, the trees turn into enchanting reds and yellows. People from around the world flock to see this incredible sight, with Kyoto being a very popular location.

KYOTO SIDE, a regional information website run by Kyoto Prefecture, has listed a number of must-visit places around the city for seeing the autumn foliage, which is known as koyo in Japanese. Of course, viewing the beautiful colours of the trees and their leaves is a must during the daytime, but seeing them in the evening has become popular in recent years too. It offers you an entirely different experience and atmosphere. Here's three places you should jot down for your Kyoto trip this autumn.

Jitokuin Temple: A place of rest created by the chief priest and locals

Jitokuin Temple is located in the town of Yosano in Yosa District. Maple trees were planted almost 11 years ago with the help of locals and the chief priest to create local ties. Every autumn, the trees behind the mountain bloom in vivid hues, leading the temple to be nicknamed "Koyo-ji," or "Temple of Autumn." The locals work hard in the surrounding gardens day by day, so the sights change a little bit every year.

The maple trees are planted in a way that it looks like they take an entire side of the mountain. They are a sight to be hold during the day, but for one week in November there will be illuminations in the evenings, creating a magical scene under the night sky.

Light-Up Period: November 9, 2019 – November 16, 2019

Light-Up Time: 17:00-20:00 (Temple is open 09:00-20:00)

Autumn Foliage Peak Period: Early-Mid November

Address: 2250 Akeshi, Yosano, Yoza-gun, Kyoto

Support Fund: ¥300

Official Website: http://jitokuin.com

Nariaiji Temple: The 5-storey pagoda comes together with the autumn colours

Nariaiji Temple, located in Kyoto Prefecture's city of Miyazu, is an ancient temple betwixt mountains overlooking Amanohashidate, one of Japan's "Three Scenic Views." It's home to a grand 5-storey pagoda which is surrounded by hundreds of maple trees, offering an incredible, quintessentially Japanese view during autumn.

During the day, you can snap some gorgeous photos with the Sea of Japan and Amanohashidate in the back. For two nights only, on Saturday November 9 and Sunday November 10, the entire area will be beautifully lit up with warm illuminations.

Light-Up Period: November 9, 2019 – November 10, 2019

Light-Up Time: Sunset – 21:00 (Temple is open 08:00-16:30)

Autumn Foliage Peak Period: Early-Late November

Address: 339 Nariaiji, Miyazu, Kyoto

Price: ¥500

Official Website: http://www.nariaiji.jp/

Kasagiyama Prefectural Natural Park: A bright-red landscape from the mountain peak

Kasagiyama Prefectural Natural Park: is located atop Mt. Kasagi and is also home to Kasagi-dera, a temple with a 1,300-year history. During autumn, one entire side of the park is dyed in autumnal colours.

This November, the area will be lit up for a limited period, offering a gorgeous view from the mountain peak of the trees below as well as the flowing Kizugawa river.

Light-Up Period: November 1, 2019 – November 30, 2019

Light-Up Time: 17:00-21:00 (Temple is open 09:00-16:00)

Autumn Foliage Peak Period: Early-Mid November

Address: Mt. Kasagi, Kasagi, Soraku District, Kyoto

Price: Illuminations – Free / Temple – Adults ¥300, Children ¥100

Official Website: https://www.kasagidera.or.jp

See Japan's autumn colours in an entirely new way this year at one of Kyoto's many autumn-time illumination events.

Wear Plain Clothes This Halloween at Shibuya's Jimi Halloween 2019 Event

Worried about what to wear for Halloween this year? No need to panic. If you're spending your Halloween in Shibuya this year, which is known the world over for its incredible Halloween festivities, then head to Tokyo Culture Culture on October 27 where a very unique event is taking place.

Jimi Halloween is an event that takes out the stress of having to go all out for Halloween as people go dressed as ordinary people. It has been held annually since 2014, with the number of attendees growing each year. Over 800 people took part last year, all clad in their plain clothes.

This year's event will be split into three slots, with a capacity of 200 people per slot. Sign-ups begin on October 15 at 12:00pm (JST).

Past Examples

①Situational attire

Beauty salon client

Dressing up as someone doing something has been a popular choice at the event recently. You can come up with some creative ideas that'll make people say, "You came as that?!"

②"I've seen people like that!" attire

Flea market woman

There's always certain types of people that everyone sees, and in Japan this is one of them!

③"I get it, but I don't get it" attire

Hawaii vibe  uncle

You've heard all about them, but have you seen them?

④Work attire

Handing out tissues with pachinko ads on them

Work attire is a go-to at the plain clothes event. It wouldn't be an exaggeration to say that this is the one that started the entire movement.

⑤Miscellaneous attire

Maslow's hierarchy of needs

The final entry is those which are hard to categorise. They serve whatever vibes they are feeling.

Attend this year's event and show off your own unique ideas!

Information

Jimi Halloween

Date: October 27, 2019 (3 Slots / 200 People Per Slot)

 Slot ①: 11:00-14:00 

 Slot ②: 15:00-18:00 

 Slot ③: 19:00-22:00 

★Places are available on a first-come, first-served basis at the website below

Venue: Tokyo Culture Culture (cocoti SHIBUYA 4F, 1-23-16 Shibuya, Tokyo)

Entry: Free (Apply at the link below)

isetan Urban Market KYOTO: Big Name Brands to Gather Inside a Traditional Kyoto Townhouse

isetan Urban Market is a popular fashion store located inside LUCUA 1100, an apparel building directly connected to the JR side of Osaka Station. The shop is set to depart Osaka and head northeast to a traditional townhouse in Kyoto where it will open a new store named isetan Urban Market KYOTO which will open on October 12 for a limited time.

"Have Fun, Be Happy" is the concept of this shop, where a diverse range of items from some of Japan's popular brands will be sold including clothing, accessories, food lingerie, cosmetics, and more.

More than half of these brands are setting up shop in Kyoto for the first time

little $uzie

A long list of brand names will make an appearance at the pop-up shop, such as little $uzie and ch!iii which are huge at isetan Urban Market, as well as other talked-about brands like MALION vintage, Paso, Celvoke, and many more.

BELPER

The shop will also see the likes of BELPER, an up-and-coming brand established by Yuichi Ozaki who won the top prize at the Bilbao International Competition. A confectionery store from Shizuoka will also make an appearance which is so popular it has people lining up outside it two hours before opening.

ASOKO

ASOKO is selling the above-pictured line "TODAY AND." made exclusively for Kyoto.

FARMAN KITCHEN MARKET

As well as designers, Osaka's fruit and vegetable store FARMAN KITCHEN MARKET will also be in attendance selling produce from contracted farmers from around Japan. There will also be a fruit and vegetable market on October 13 and 27 where sandwiches and other delicious foods will be sold.

Tradition and contemporary come together at the townhouse

Visitors will be able to relax and enjoy a mix of traditional and contemporary design at the townhouse, including with its garden and courtyard. The design was carried out by NOTA&design which is managed by NOTA_SHOP, a select shop in Shigaraki, Nagano.

Enjoy a fun and relaxing time this autumn at isetan Urban Market KYOTO.

Information

isetan Urban Market KYOTO

Location: 355 Rokkakuchō, Nakagyo Ward, Kyoto

Access: Roughly 5-minutes on foot from Shijō Station, Karasuma Oike Station, and Karasuma Station

*No car parking or bicycle space. Please arrive using public transport including bus or train

Date: October 12, 2019 – November 4, 201

*Closed Mondays, holidays, October 15, October 21, and October 2019

Time: 12:00-19:00

Official Instagram: https://www.instagram.com/isetanurbanmarketkyoto/