Top Picks for BBQs & Beer Gardens in the Kanto Region for 2018
The warm spring season is almost over, and summer is coming soon. BBQ parties and beer gardens are the two most exciting events of the hot summer season. In this article, I will introduce to you some recommended BBQ parties and beer gardens.
Top Picks for BBQs & Beer Gardens in the Kansai Region for 2018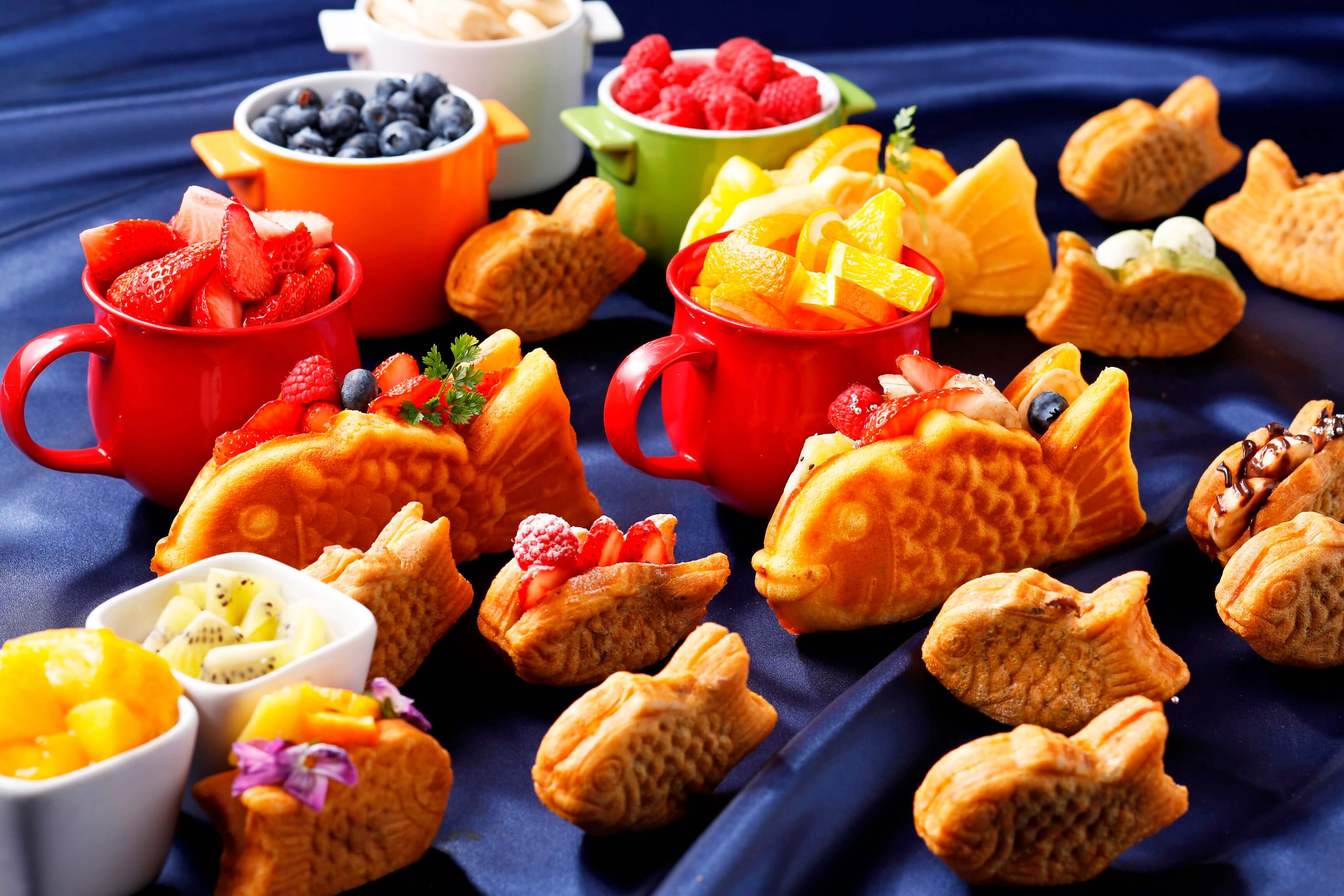 Saitama Prefecture – Light & Music Beer Garden
The theme of the event is a "Japanese summer festival" (Natsumatsuri) and it will take place in a traditional Japanese-style beer garden. As you come through the bamboo lantern-lit entrance, you will be engulfed by soft lights in a wide, open green space.
Ordering the special offer Roast Beef Sushi (1 person 3 pieces) gives you the chance to see the expert chef put on a fiery flambe show. There's also a buffet with a mix of around 20 Japanese and Western foods such as skewered and grilled food, savory egg custard, sushi wrapped in fried tofu, juicy sausages and much more as well as a line-up of close to 15 drinks served free flow style including beer and Japanese cocktails.
Detailed information:https://www.moshimoshi-nippon.jp/102961
Tokyo- ARK HILLS SOUTH TOWER ROOFTOP LOUNGE ~ROPPONGI BBQ BEAR GARDEN~
A beer garden serving authentic BBQ cuisine was opened on top of Ark Hills South Tower where a luxurious rooftop garden sits. Despite being in the middle of the big city, the garden has a freeing, spacious feeling with plenty of greenery and even sofa seats. Food includes filling T-bone steak that uses carefully selected Iwanaka roasted pork shoulder, as well as a selection of seafood and vegetables. In addition, downstairs in the same building, you can buy meat to take to the BBQ too. Choose your favorite ingredients and enjoy cooking it on the barbeque yourself.
Detailed information:https://www.moshimoshi-nippon.jp/103521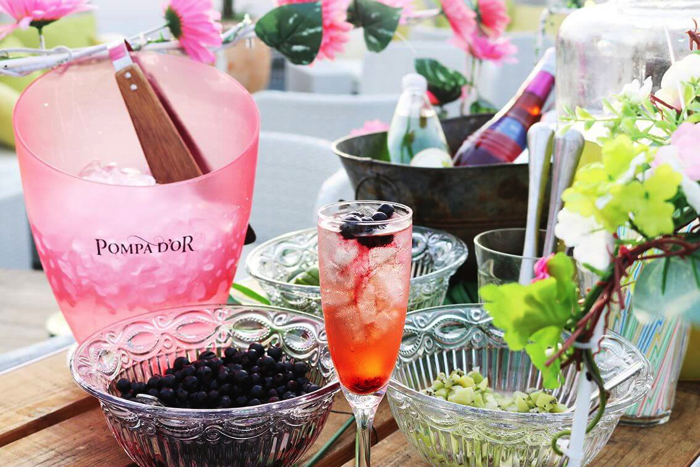 Tokyo – LUGAR HA AMOR
LUGAR HA AMOR is a beer garden where you can enjoy an extraordinary space, foods, videos and music on the rooftop of MACHIDA MODI. The word LUGAR HA AMOR means "a place filled with love" in Portuguese. The space created under the key word of "luxury beer resort" has three kinds of comfortable sofas that are couple sofa, bed sofa and low table sofa. You can also enjoy the video show projected on the wall of the building and project a message to your precious person.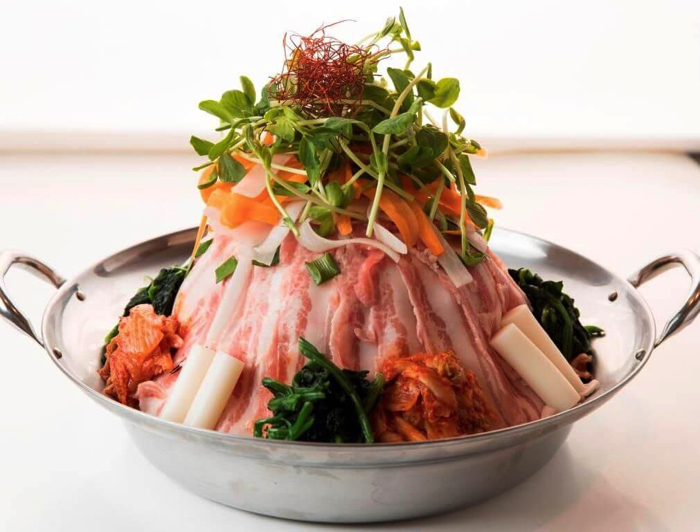 TOKYO – Hono no Bulgogi Densetsu β
The rooftop beer garden, Hono no Bulgogi Densetsu β was opened on the 16th floor of Tobu Hyakkaten Ikebukuro Honten. The theme of 2018's bear garden is "wellness." Healthy spinach and pea sprouts are added to the Bulgogi pot as well as vegetables. The spiciness of the bulgogi pot including eight kinds of vegetables, meat, bean starch vermicelli, kimchi, toppogi can be adjusted at your own will. They also offer beer/sour/whisky servers and a gin server!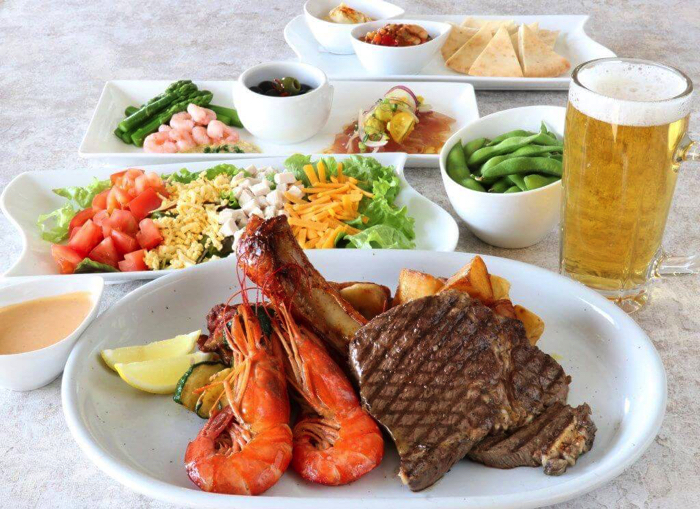 Kanagawa Prefecture – Umi no Mieru Beer Garden Hama Beer!
Yokohama Grand Intercontinental Hotel opened their popular beer garden, Umi no Mieru Beer Garden Hama Beer! The terrace is very close to the ocean, so you can enjoy eating and drinking in the beer garden while feeling the breeze from the ocean.
The theme of the dishes this year is "American-style BBQ." Gorgeous meat dishes and American-style dishes using special spices and sauces which go well with beer, are offered. As a main dish, you can enjoy a big steak (100g.). Let's enjoy full-fledged hotel dishes at this beer garden♡
Kanagawa Prefecture – BAYSIDE BEER GARDEN 2018
Three kinds of BBQ beer gardens are offered at tables cook & LIVING HOUSE in Yokohama. The first BBQ is NEW YORK BBQ where you can enjoy juicy and thick smoked pork with a special BBQ sauce. You can also make your own customized burger at your own will! They are also offering many countries' BBQs including seafood BBQ and grilled steak! Fruits cocktails and plum wines are also available!
Top Picks for BBQs & Beer Gardens in the Kansai Region for 2018
RECOMMENDED ENTRIES
Top Picks for BBQs & Beer Gardens in the Kansai Region for 2018

The warm spring is rolling through and bringing us closer to the hot summer, and you know what that means in Japan? Barbeques and beer gardens!

In this article we take a look at some BBQ and beer garden events taking place in the Kansai region this year.

Top Picks for BBQs & Beer Gardens in the Kanto Region for 2018

"Kyoto Tower Beer Garden" – Kyoto
Kyoto Tower Beer Garden is located on the 10th floor rooftop of Kyoto Tower Hotel and recently underwent renovation. At the drink counter, people can make their own Instagram-worthy drinks, and a new chef's corner has also been built where you can watch the chef prepare food right in from of you.

There's close to 50 drinks to choose from, and a huge menu spanning cuisine from Japan, the West and China. They also have tents prepared in case of rain or if customers wish to stay out of the hot sun. The beer garden is in perfect view of the Kyoto Tower too, so why not make a trip?

"Daimaru Beer Garden Kyoto" – Kyoto
The beer garden as an amusement spot is a summer pastime that has continued for over 100 years and always bustles with happy faces. Daimaru Beer Garden Kyoto brought it back to life last year where it was held on a rooftop, and once again this year, it will be held on the roof of Daimaru Kyoto. It was a hit last year and will be bigger and better this year, returning as a 'traditional' style of BBQ. The buffet will also feature obanzai, which is a traditional type of Kyoto cuisine. It's also open during the day, so it's a perfect place to stop by during your Kyoto sightseeing.

Full Details: https://www.moshimoshi-nippon.jp/106189

"Riverside Beer Garden 2018: Matsuri BBQ" – Osaka
This BBQ festival is aimed at adults and takes place in a spacious private area. It is currently serving food and drinks themed on Hokkaido and will switch to Kyushu & Okinawa later in August. For the Hokkaido slot, they are offering 3 plans that includes food such as juicy beef and pork, ramen salad which originates in Hokkaido, buttered jacket potatoes from Hokkaido, and more.

For drinks, they recommend yubari king melon sour and haskap berry sour. For the Kyushu & Okinawa slot, look forward to tucking into some tartar chicken which is a famous food of Miyazaki, amongst a range of dishes and ingredients from both Kyushu and Okinawa. For drinks they are also serving sweet potato shochu, strong Okinawa liquor, mango sour and flat lemon sour.

"Beer 300" – Abeno Harukas Beer Garden – Osaka
Abeno Harukas is the tallest skyscraper in Japan. The beer garden on the Harukas 300 observation deck has been held three times, and this year will be the fourth. It has received praise for its tall view atop 300m, as well as its immensely satisfying menu. On this year's "BBQ Menu" you can tuck into thick-cut beef harami, roast pork shoulder, and spicy piri chicken (which goes perfect with beer), each of which can be matched with a variety of different ingredients. Drinks are self-service, so there's no obligation to wait around, so you can enjoy the beer garden to its fullest!

Full Details: https://www.moshimoshi-nippon.jp/100551

"Poolside Beer Garden" – Osaka
The Poolside Beer Garden will open at Senri Hankyu Hotel on June 1. This year, they're serving freshly made pizza and pasta which you can see made in front of you! The drink's menu is leveling up to 34 beverages, includes local Hokusetsu sake, and colourful cocktails that remind you for being a resort.

There'll even be performances like samba to enhance the resort atmosphere. Enjoy this cool, refreshing beer garden by the poolside!

"Sorairo Kitchen in Tenshiba: Terrace BBQ Beer Garden" – Osaka
'Sorairo Kitchen in Tenshiba' is a casual Italian restaurant where they have open a BBQ beer garden on the terrace, which looks out onto the lawn.

The roast beef shoulder, thick cut roast pork and organic vegetables with the BBQ can come with rotisserie chicken cooked on the terrace or an all-you-can-eat buffet!

Are you hungry yet? Make sure to try a Japanese BBQ and beer garden during your trip this summer and make some nice memories!

Top Picks for BBQs & Beer Gardens in the Kanto Region for 2018

Top 7 Places to Eat Curry in Harajuku Not Known by Many People

Did you know that there are lots of places to eat irresistibly delicious curry in Harajuku, but not that many people know about them yet? Now you can get in on the secret.

From standard Japanese-style curry to more unique flavours, here's our list.

YOGORO

This spinach-based chicken curry (¥900) is a reputable item on YOGORO's menu, made in a tetsunabe pot! There are two types to choose from: one with spicy tomato as the base and fresh cream, and a milder version made with spinach. You can pick from pork and chicken for the meat to enjoy an original combination. We also recommend it topped with the soft-boiled egg!

Minoringo

This Keema curry (¥900) looks just like a decorative cake. The top of the curry is flooded with cheese. Its rich flavour is simply irresistible! We also recommend the standard Keema curry without the cheese too♡

Curry Up
This curry house is produced by 'A Bathing Ape' founder NIGO. The beef & butter chicken curry (¥1,100) has a distinct mild yet rich taste to it. It's enjoyable to enjoy two different flavours in one as seen in the picture. You can also combine your own flavours to your liking.

SHANTi
If we're talking soup curry, then where else to go than SHANTi. The spice is on point and there's a hearty serving of vegetables. There's also many varieties of curry to choose from, so expect to be spoilt for choice. During lunchtime you can get a large serving of rice for free, and you're free to enjoy a second helping, so if you're a big eater, look no further.

BRITISH INDIAN CAFE 1930
You wouldn't think that this is a curry house, with its landmark stylish red wall. They serve Indian curry made the way the British do. Their popular butter chicken curry mixes together honey and fresh cream to give it its distinct sweet flavour. The faint spiciness and milk sweetness has made it a particularly popular dish with female customers. The softness of the tandoori chicken is great too. Being British-style, the curry goes well together with black tea.

HENDRIX
You could call the chefs at HENDRIX spice masters. They're extremely thorough and attentive with the timing of when they put their spices in the curry. A popular dish on their menu is their pork curry. It's cooked gradually with a large amount of spice and has a deep flavour that doesn't just simply scream 'hot.' They're also particular about their saffron rice which complements the curry. They use only koshihikari rice from the city of Inzai in Chiba Prefecture. The fact they're even particular about the rice means you can look forward to some truly layered flavours!

This keema curry restaurant is located on the corner of a secluded street. It originally used to open only as a night bar, but keema curry became the talk of the town for being delicious, so it came to be open during lunchtime too. The most popular item on their menu is undoubtedly their 'Cheese Keema Curry.' It offers a large serving of rice topped with keema curry and melty mozzarella cheese. Placed again on top of that is a perfectly round egg yolk, giving it a unique appearance. This exquisite dish is cooked thoroughly with carefully selected spices.

Full Details: https://www.moshimoshi-nippon.jp/38757/2

Drooling yet? You've absolutely got to try the exquisite curry hidden away in Harajuku. Tuck in during lunchtime or dinnertime!

Popular Character Cafes in Japan: May 2018 – Part 1

The character cafe is a unique experience in Japan where a cafe collaborates with a well-known character from an anime series, games and so on and themes the decor and menu on that character. Here are some of the collaborative cafes open in May this year.

Click here for part two:https://www.moshimoshi-nippon.jp/106411

"Care Bear™ Cafe" – Harajuku Box Cafe & Space

The popular Care Bear™ characters are getting their first ever collaborative cafe which will open at Harajuku Box Cafe & Space on May 20. Expect to see a photogenic and themed menu as well as plenty of perfect places to snap photos. There'll also be an opportunity to take a picture with Care Bear™ plush toys♡ Look forward to getting your paws on the cute limited edition merchandise too available only at this cafe.

The 'Rilakkuma Town Cafe' has opened as part of Rilakkuma's 15th anniversary exhibition 'Welcome to Rilakkuma Town' and will be open for a limited time only. There's lots of menu items you'll want to take pictures of, as well as limited edition merchandise. The interior decor is decorated in kawaii Rilakkuma illustrations drawn specially for the cafe, as is the merchandise.

Full Details: https://www.moshimoshi-nippon.jp/101347

Neko no Gohanya-san×Cute Cube Harajuku

On the third floor of Cube Cube Harajuku is Kawaiiya which isn't collaborating with a character, but with a hugely popular capsule toy series by the name of Neko no Kaburi Mono, which translates to 'cats with things on their heads.' There is even a photo exhibition with super cute pictures of cats in hats taken by cat photographer Sakura Ishihara. There isn't any actual cats at the event, so even those who are allergic can enjoy the event.

 

Full Details: https://www.moshimoshi-nippon.jp/99802

Sailor Moon×My Melody Candy Parlour

This character cafe is open in Osaka, Sapporo, Tokyo and Nagoya for a limited period. Bishojo Senshi Sailor Moon and Sanrio's popular character My Melody have come together to inspire an array of food, sweets and drinks you can only get at this cafe.

Full Details: https://www.moshimoshi-nippon.jp/90049

The Very Hungry Caterpillar×MARRONNIER GATE GINZA

The Very Hungry Caterpillar is one of the most popular children's picture books in the world, and it's been turned into a cafe in Ginza. The colourful and vivid mind of illustrator and children's book writer Eric Carle has been brought to life through food. The items on the menu excite the fun aspect of eating. Expect to tuck into everybody's favourite French toast, omurice, hamburgers, pasta and more, all themed on the wonderful world of the world's beloved caterpillar.

Full Details: https://www.moshimoshi-nippon.jp/84934

There are so many collab cafes open this month, so if you're in Japan right now, then why not take a trip with a friend?

Click here for part two:https://www.moshimoshi-nippon.jp/106411

Popular Character Cafes in Japan: May 2018 – Part 2

The character cafe is a unique experience in Japan where a cafe collaborates with a well-known character from an anime series, games and so on and themes the decor and menu on that character. Here are some of the collaborative cafes open in May this year.

This part two. Click here for part one:https://www.moshimoshi-nippon.jp/106286

Little Twin Stars × Voice Actress Shouta Aoi
A café in collaboration with voice actress Shouta Aoi and Sanrio mascots Kiki and Lala, aka the Little Twin Stars, will open at Omotesando Box Cafe & Space on May 11, 2018. With pastel coloured food and desserts that'll have you reaching for your camera over and over, why not dive into the world of the Little Twin Stars yourself?

Full Details: https://www.moshimoshi-nippon.jp/103772

Popular Manga 'Grappler Baki' × Village Vanguard
A café themed on the popular manga series Grappler Baki is now open at the Village Vanguard Café in Lumine EST Shinjuku until June 3. Baki is a famous manga with a second anime season adaptation slated for summer this year. There are 19 items on the menu in total, all of which are inspired by the original manga, including the 14 Kilo Satoumizu. There's also original merchandise on sale to commemorate the café.

Full Details: https://www.moshimoshi-nippon.jp/102844

The Greatest Showman × Tower Records Café
The Tower Records Café is paying homage to the hit musical The Greatest Showman with a collaborative café running from May 9 to 27. There you will find costume displays of characters that appear in the story such as Barnum, a specially crafted menu inspired by the film, and even a 360° VR experience where you can watch the performers rehearsing.

Additionally, special promotional videos will play each day, and there'll even be events you can participate in on weekends. This café truly captures the world of The Greatest Showman!

Crayon Shin-chan Movie × CHEZ MADU TV Asahi
CHEZ MADU has partnered up with the Crayon Shin-chan movie Crayon Shin-chan: Burst Serving! Kung Fu Boys ~Ramen Rebellion~ and opened a café at Roppongi TV Asahi for a limited period. There, you can enjoy the black panda ramen which appears in the film, as well as a curry inspired by the 'burst' part of its title that comes with karaage, gyoza, steamed dumplings and more. This one's a must-see for fans of Crayon Shin-chan.

My Little Pony × Sweets Paradise
Roll up to the My Little Pony Pinkish Cafe which is open at Sweets Paradise in Shijo Kawaramachi until May 15 and Shinjuku Mylord until May 21. At the Kyoto branch they're serving 'Pinkie Pie's Matcha Cupcakes,' a flavour representative of Kyoto. The matcha green is decorated with colourful sugar which brings to mind the vibrant world of My Little Pony, as well as strawberries, to make a 'pop-like' kind of matcha. There's also 'Twilight's Magical Ice Parfait' which features the purple pony on top of some ice cream, as well as drinks. Enjoy any of the 13 items on the collaborative menu.

There are so many collab cafes open this month, so if you're in Japan right now, then why not take a trip with a friend?

Check out part one here:https://www.moshimoshi-nippon.jp/106286

Introducing AFURI—Harajuku's Michelin-Starred Ramen Restaurant

Hi, everyone. I'm Shiota, the Director of the MOSHI MOSHI BOX Harajuku Tourist Information Center.

Foreigners coming to Japan love ramen, as shown in our questionnaire where it ranked 2nd place. I'm sure there's a lot of you reading those who like it too.

Did you know, there's actually a famous ramen place in Harajuku listed by Michelin? Today, I'll introduce you to AFURI Harajuku, a ramen shop recognised worldwide.

It's easy to get to. Just take the JR Yamanote Line to Harajuku Station and it's a 3-minute walk from there. Head left out of Takeshita Exit and make a right when you come to Nescafe Harajuku. You'll be able to see it on your left.

The restaurant itself has a very stylish and modern exterior. You'll actually wonder whether it's really a ramen shop when you see it. It has a welcoming atmosphere even if you go by yourself. When we went, despite it being 3pm on a weekday, most of the seats were taken up. And half of the customers were non-Japanese! As expected of such a popular restaurant.

The smell of citrus hits your nose upon entering the restaurant, something you wouldn't expect in a place that sells ramen.

The inner section of the U-shaped counter is in fact an open kitchen, giving the whole restaurant a feeling of openness, and the background music that plays is calm. It feels like you're in a fancy café.

I ordered the Yuzu Salt Ramen (¥980).

The toppings are simple. It comes with juicy mizuna, a boiled egg, bamboo shoots, char siu chicken fillet, and refreshing yuzu skin. You can choose from a boiled char siu packed with the chicken's good flavour or a light and healthy chicken char siu.

The noodles are thin and a healthy mix of wholewheat flour from Hokkaido and rye. The soup is made with carefully selected ingredients such as roast chicken,  seafood and potherbs that have been carefully cooked in natural spring water from Mount Afuri. The flavour is both full-bodied and light and will have anybody who's tasted it addicted.

There's also a vegan ramen (¥1,350) option too made with seasonal vegetables for vegans, vegetarians and healthy eaters. It's made with freshly-harvested Kamakura vegetables. No animal products are used in the dish, whether that's in the noodles, soup or toppings. The salted soup goes perfectly with the vegetables. This option is also recommended for people who aren't good with thick ramen.

AFURI in Harajuku is celebrated not only by worldwide fans of ramen, but healthy eaters and vegetarians too. There's no doubt you'll become hooked once you give their food a try.

◼︎Information

AFURI Harajuku

Address: Grande Foresta 1F, 3-63-1 Sendagaya, Shibuya, Tokyo

Opening Hours: 10am-3am (following day)

No Fixed Holidays.

3-minutes on foot from Takeshita Exit for Harajuku Station

TEL: 03-6438-1910

Website: http://afuri.com/

■MOSHI MOSHI BOX Harajuku Tourist Information Center

MOSHI MOSHI BOX is a tourist information center located at the cross road of Takeshita Street, Meiji Street, and Harajuku Street. The staff there are experts on the Harajuku area. You can get the most up-to-date news of Harajuku from the site.

Services:

Service list

・free wi-fi

・free water

・free PC & charge

・baggage room

・gift shop

・currency exchange

Opening Hours: 10:00-18:00

Closed: The year-end and New Year holidays

Contact: 03-2225-6447

Travel Q&A: 10 Rules & On-the-House Services at Japanese Restaurants

Restaurants in Japan have a very different list of rules, on-the-house services and etiquette standards compared to other countries. If you enter a restaurant when in Japan without knowing some of these things you might make a mistake!

We've put together a list of 10 important points to learn before dining out in Japan.

 

1.Don't give tips

The fact that you don't need to give tips as restaurants in Japan can be bewildering to some foreign tourists. In Japan, there's normally no service charge, unless it's a high-end restaurant, in which case it's possible that a service charge will be added. If you force a tip on the staff, they will get told off by their superiors later, so keep that in mind.

2.Watch out for 'Otooshi'

Otooshi, also known as tsukidashi, are small appetizers served at bars and establishments that sell alcohol, particularly izakaya. They will be served event if you didn't order them, and you can be charged for them. There are numerous reasons they give for serving ootoshi, such as 'proof that we have taken your first order' and 'something to eat while you wait for the first food to come out.' Lots of tourists not accustomed to this practice have felt cheated.

3.Water is free

When you sit down at a restaurant in Japan, you'll be served water. Many tourists are surprised at the fact that cold water is served all year round the majority of the time in Japan. There are also establishments that serve free hot green tea instead of water.

4.The unexpected things are expensive (or cheap)

It's not rare for things like delivery pizza or Korean pork belly BBQ, which are extremely cheap and common foods in other countries, to be expensive in Japan. On the other hand, you can eat Japanese foods like sushi, tempura and ramen at a very cheap price.

5.You order alcohol first at an izakaya

It's not a set rule, but generally when you go to an izakaya, ordering a drink gives you plenty of time to read through the menu. Beer is often ordered before anything else. There's even a set phrase for it, toriaezu biiru ('[I'll have] beer for now'). Try saying it in Japanese when you're at an izakaya.

6.All-you-can services

Restaurants in Japan often have all-you-can-eat and all-you-can-drink services. If you pay a set price, you can eat or drink as much as you like. Many places offer this service, including, but not limited to, izakaya, yakiniku restaurants, and sushi bars. We recommend this to people who want to pay a little to get a lot!

7.Oshibori are free

Oshibori, or moistened towels, are given for free at Japanese restaurants. They are wet towels used to wipe your hands and face before a meal. Depending on the restaurant, you may be given a cold or hot towel. Staff at izakaya will also hand them to you. A lot of tourists praise this service as high quality.

8.Rules and menus are different at fast food restaurants

International restaurant chains like McDonald's and Subway are of course in Japan too. If you're a tourist bored of Japanese food, you'll probably want to eat something familiar like fast food. In those times, you'll be baffled by the differences between a fast food joint in your own country and in Japan. For example, in the case of McDonald's, the Japanese large-sized drinks are smaller than the medium-sized drinks in the US. There's also no self-service. Instead, the staff will pour the drink for you.

9.You cannot take food into restaurants (though there are exceptions)

One rule that puzzles a lot of people from Asia that come to Japan is the rule that states you cannot enter a place with food or drink. However, select establishments, such as food courts in large shopping malls, will permit you to do so. Be sure to do some research beforehand.

 

10.Take your shoes off on tatami

At izakaya and traditional Japanese restaurants, they implement customary Japanese style seating and tatami flooring. If you're dining at a place with tatami mats, you must take your shoes off before stepping on it. The table seats and tatami are split into different areas even if it's the same restaurant, so even if it's OK to wear your shoes at table seats, you'll need to take off your shoes when using tatami in most cases.

Did you learn something new? Sit alongside the locals when you come to Japan and enjoy some delicious Japanese cuisine!

If you have any questions you want answering about Japan, then please be sure to get in touch with us on the MOSHI MOSHI NIPPON Facebook page!
RELATED ENTRIES
Craft Beer Service Otomoni Releases Tsundere-themed IPA

Craft beer subscription service Otomoni opened orders for a new Tsundere-themed Hazy IPA on November 15, 2022. The beer has a sweetness level that changes on its temperature and was brewed as part of the 15th installment of the JAPANESE BEER ODYSSEY, which aims to share aspects of both traditional and modern Japanese culture through craft beer.

For better or worse, Japan's otaku culture is now a major part of the country's appeal to people around the world.

Japan's video game and anime market is now legendary around the globe, and millions flock to the country each year to become more immersed in its popular culture. Just look at the annual Comiket event–over 700,000 visitors attend each year!

 

To celebrate the upcoming Comiket, a new beer has been brewed that pays homage to modern otaku culture. The Tsundere Hazy IPA is perfect for otaku who love a little challenge when it comes to their love life.

Brewed with NOMCRAFT Brewing in Wakayama Prefecture, the Tsundere Hazy IPA features two distinct flavors, each coming out more strongly depending on the beer's temperature. 

 

When poured, the beer has a very tropical aroma, and when ice-cold, it's more refreshing and less sweet. 

 

As the temperature of the beer rises, the smell becomes more fruity and strong, with the smell of hibiscus certain to make your mouth water. Whether you like bitter or sweet, this may be the perfect beer for you. 

Would you try this tsundere-themed beer? 

The World of Peanuts to Take Over Grandberry Park this Winter

The limited-time Christmas event 'SNOOPY Merry Colorful Christmas' will be held at the Grandberry Park shopping mall from November 12 until December 25, 2022. The complex is directly connected to Manami-Machida Grandberry Park Station on the Den-en-toshi Line. 

This year's event is the most colorful one yet, focusing on diversity and individuality. Fans of Snoopy and friends are in for a treat, as the area around Grandberry Park will be illuminated in beautiful colors and decorated with unique Christmas decorations that will excite the whole family. 

Colorful Sculpture

Colorful Illuminations

Snoopy Ice Rink

Snoopy Happiness Float 2022

During the event period, a giant 8-meter-tall Christmas tree decorated with Peanuts-inspired ornaments will be set up for guests to enjoy. A huge and very colorful sculpture measuring 6 meters across and over 2 meters tall will also welcome visitors to this Christmas wonderland. In addition, colorful lights will be scattered around the entirety of Grandberry Park, and a special Christmas menu filled with cakes and hors d'oeuvres is sure to delight.

On December 10, the Snoopy Ice Rink will open at Oasis Plaza, and the Snoopy Happiness Float 2022, a giant Snoopy that has traveled across Japan, will return for another year of fun.

Come have a fun time this holiday season with Snoopy and friends! A series of events will be held over the next year to market the Colors of Peanuts marketing campaign throughout the country, so keep an eye out for more news!

*Sample images only.

30th Anniversary Crayon Shin-chan Exhibition to Open in Ikebukuro

Crayon Shin-chan's 30th Anniversary Exhibition will be held at Ikebukuro Sunshine City starting December 17, 2022. Humorously titled The Adventure in Ass Wonderland, the interactive exhibition will pay homage to the past three decades of the beloved anime series. In conjunction with the event, a key visual drawn especially for this exhibition has also been unveiled.

This special exhibition looking back on the 30th anniversary of the anime series and films will feature many hands-on Crayon Shin-chan projects based on the theme of Shinnosuke's butt. More details will be announced soon, so stay tuned.

Advance tickets for the exhibition will be on sale starting November 17, 2022. The exhibition is also scheduled to travel to other venues in Japan beginning in 2023. See the official website for more information. 

©臼井儀人/双葉社・シンエイ・テレビ朝日・ADK

Tokyo Prince Hotel to Offer Adorable Retro Sundaes for a Limited Time

Tokyo Prince Hotel has announced a collaboration with Aderia Retro, known for its classic glassware. A collection of tasty treats will be available at the hotel's Pikake Tea Salon from October 16, 2022 until March 31, 2023. 

 

The Aderia Retro brand has created a splash with its nostalgic yet new style, offering glassware with a classic Showa-era feel. This marks the second collaboration with the brand, and guests can enjoy the event at the Pikake Tea Salon, in business since 1964. Visitors can enjoy a traditional sundae, each served with an original coaster designed by Aderia Retro. 13 unique cushions were also designed for the collaboration, meant to make guests feel extra cozy.

 

Menu

Cream Soda

 

Showa Retro Pudding

 

Spaghetti Napolitan

 

Omurice

 The Tokyo Prince Retro Sundae is served in Aderia Retro glassware and decorated with chocolate. You won't want to miss snapping a pic for the socials.

 

The chocolate-coated flakes are topped with chocolate ice cream and a generous dollop of fresh cream. Finished with bananas and Napoleon cherries, this decadent dessert is sure to make any day wonderful. 

Come enjoy some old-fashioned fun in this cozy hotel lounge that's been a guest favorite since the Showa era. 

Information

Tokyo Prince Hotel Retro – Tea Salon Pikake x Aderia Retro

Available: October 16, 2022 – March 31, 2023

Details/Reservations: https://www.princehotels.co.jp/

The #KuromifyTheWorld Project Celebrates First Anniversary with Special Week of Events

The #KuromifyTheWorld campaign is already one year old! Created to share the adorable Sanrio character Kuromi with the world, fans will be invited to celebrate this milestone from October 20 until October 31 with special events in Tokyo, Osaka, and Nagoya. 

Kuromi's Drink Stand will be open for a limited time in Tokyo and Osaka. Customers will be invited to choose the color of their drink according to their mood, and will also be able to customize it with tags, acrylic stands, and stickers! An original photo spot will also be set up beside each drink stand, and those wanting to attend can enter the lottery to win tickets now. 

Sanrio's first and largest Kuromi ad truck will also be driving through the streets of Tokyo, Nagoya, and Osaka during the event week. 

Kuromi will also be teaming up with (G)I-DLE, a popular five-member global idol group from South Korea. Campaigns are planned to appear in Hangzhou, Suzhou, Taiwan, Korea, North America, and Europe.

Kuromi ranked in the top three in this year's Sanrio Character Awards, and her popularity is steadily growing with Gen-Z. Keep an eye out for more Kuromi-inspired events in the future!

Information

#KuromifyTheWorld Week

・Kuromi's Drink Stand: 

Running: 

Shinjuku, Tokyo: October 20 – October 24, 2022

Shinsaibashi, Osaka: October 29 – October 31, 2022

・#KuromifyTheWorld Ad Truck:

Running:
Tokyo: October 20 – October 24

Nagoya: October 26 – October 27

Osaka: October 29 – October 31

Collaboration Hotel Room Inspired by Fashion Brand Mary Quant Opens in Shibuya

Cerulean Tower Tokyo Hotel in Shibuya has begun accepting reservations for collaboration rooms inspired by the British fashion designer Mary Quant. Along with these unique rooms, visitors can also enjoy a Mary Quant exhibition, afternoon tea, and a special non-alcoholic cocktail. 

The Mary Quant Exhibition, the first retrospective exhibition to be held in Japan, will open at Bunkamura The Museum in Shibuya starting November 26, 2022. The exhibition has toured the world, attracting 400,000 visitors in the U.K. Visitors will be treated to the story of Quant, a pioneer of fashion from London in the 1960s. About 100 garments will also be on display.

To commemorate the opening of the exhibition, the Cerulean Tower Tokyu Hotel, a staple of Shibuya, will offer a number of Quant-inspired rooms and goodies.


Visitors can choose from two styles of rooms that express Mary Quant's worldview.

The corner room is decorated with the iconic black and white Big Daisy, while the deluxe room is filled with pink and white flowers. Each room includes a special gift for visitors to take home, such as a cosmetics set and a round bag. The brand is known to represent freedom and originality, and guests are invited to relax and enjoy themselves to the fullest.

The Tour de Ensemble with Mary Quant three-tiered afternoon tea set features scones and other desserts accented with the brand's signature daisy. Guests can also enjoy a collection of 30 teas. This special set will be available starting on December 1 at the Garden Lounge ZABOU overlooking the Japanese garden on the hotel's lobby level.

The non-alcoholic Daisy Blooms cocktail is an eye-catching pink drink. Fresh strawberry and raspberry juices, chamomile syrup, and apple juice are blended to create this sparkling drink. Not too sweet and with a refreshing aftertaste, it's perfect to enjoy with lunch! This beverage will be available at the Garden Kitchen Caramelo on the hotel's lobby floor. 

Popular Swimming Anime Free! to Hold 10th Anniversary Event at Saitama Super Arena in Summer 2023

The popular anime series Free! will celebrate its 10th anniversary with a special event at Saitama Super Arena on August 13, 2023. Cast members from the series, including Nobunaga Shimazaki, Tatsuhisa Suzuki, Mamoru Miyano, Tsubasa Yonaga, and Daisuke Hirakawa, will be in attendance. Free! -the Final Stroke- The Second Volume will be released on Blu-ray and DVD on April 5, 2023, and will include a priority purchase application ticket for the special event. Check out the official website for details!

 


The Free! anime franchise, which is loosely based on the High Speed! light novels by Kouji Ooji, began in 2013 and includes three TV series and multiple films produced by Kyoto Animation. The three anime series–Free!, Free! Eternal Summer, and Free! Dive to the Future–have been incredibly popular around the world. The first part of Free! The Final Stroke was released in theaters last year, with the second part hitting theaters in April 2022. Fans won't want to miss out on the exciting 10th-anniversary activities in 2023!

©おおじこうじ・京都アニメーション/岩鳶町後援会2021

Information

Free! 10th Anniversary Special Event

Date: August 13, 2023
Venue: Saitama Super Arena (8 Shintoshin, Chuo-ku, Saitama)
Cast: Nobunaga Shimazaki, Tatsuhisa Suzuki, Mamoru Miyano, Tsubasa Yonaga, Daisuke Hirakawa, more

Free! -the Final Stroke- The Second Volume Blu-ray&DVD
Release Date: April 5, 2023
Price: ¥11,000 (Tax Included)
Official Site: http://fs.iwatobi-sc.com/


Keyakizaka Lights, a Tokyo Winter Tradition, to be Held Again in 2022

From November 11 until December 25, 2022, Roppongi Hills Christmas will cover Tokyo in glittering lights once again. The Keyakizaka Lights, one of Tokyo's most popular winter attractions, will also take place in 2022, with the 400-meter-long Keyakizaka street covered in over 800,000 blue and white LED lights.

For the first time in three years, the Mohri Garden will be covered in lights as well. The annual Christmas market will invite guests to experience an authentic German Christmas, and Christmas cakes and gourmet food unique to Roppongi Hills will be for sale. 

The Roppongi Hills Christmas event utilizes LED lights and has done so since the first event was held in 2003. Clean power will be used again this year, and the lights will be switched on from 5 PM until 11 PM each night. 

Information

Roppongi Hills Keyakizaka Lights

Running: November 10 – December 25, 2022 *Daily from 5:00 – 11:00 PM

*Lights may begin at a different time on November 10 only.

Location: Roppongi Keyakizaka Street

Official Site: https://www.roppongihills.com

Coffee from Around Japan to be Featured at the Yokohama Coffee Festival

Yokohama Coffee Festival is coming back for the first time in three years! The event will bring together the best coffee from around Japan, showing off the personality and individuality of each shop. The festival was created to build bridges between shops and customers and to spread coffee culture in Yokohama. Coffee fans should head to Yokohama Park on October 23, 2022. 

Coffee tickets–four cups for ¥1,000–will be available to purchase on the day of the event, allowing visitors to compare different shops. From those who are just starting to enjoy coffee to those who are coffee fanatics, this event will allow everyone to enjoy coffee to the max! Be sure to chat with the charming baristas as you explore the festival!

Information

Yokohama Coffee Festival

Date: October 23, 11:00-17:30

Venue: Yokohama Park

Yokohama Royal Park Hotel to Hold Halloween Sweets Fair in October

From October 1 until October 31, Yokohama Royal Park Hotel will hold a special Halloween Fair at its delicatessen and lounge Coffret. In addition to six playful sweets from the Halloween Frankenstein to the Halloween Mummy, two types of autumn bread featuring pumpkin and purple sweet potato will be available, allowing guests to enjoy the taste of the season!


Halloween Frankenstein

Halloween Cat

Halloween Mont Blanc

Halloween Mummy

Halloween Pudding

Halloween Pound Cake

Pumpkin Cream Fondue / Halloween Anpan

  

Come enjoy this Halloween with some cute and silly sweets!

Information

Halloween Fair

Running: October 1 – October 31, 2022
Venue: Coffret Delicatessen and Lounge, 1F
Hours: Lounge 10:00-20:00 (*Cakes served starting at 11:00) /
Delicatessen 11:00-20:00
Reservations: 045-221-1111 (Representatives available 11:00-20:00)

Halloween Afternoon Tea with Black Cat Motif Coming to Tokyo's Grand Prince Hotel New Takanawa

During the month of October, Grand Prince Hotel New Takanawa in Tokyo will be offering a special Autumn Afternoon Tea. Inspired by Halloween–and particularly black cats–Lounge Momiji on the first floor will invite guests to devour some tasty treats. 

This year's Halloween theme is 'black cats,' which are said to be the messengers of witches. Guests will be able to enjoy Halloween-specific sweets and afternoon tea to fully enjoy the flavors of autumn.

 

In addition to sweet and sour macaroons filled with blackcurrant with a black cat motif, visitors can enjoy a bat-themed purple sweet potato Mont Blanc and cream puffs made with pumpkin. The black cat cookies are also perfect for posting to Instagram, so come enjoy lots of sweet and savory goods made with autumn fruits and vegetables such as grapes, persimmons, and figs.



Come enjoy afternoon tea and get into the Halloween spirit this October!

Ibiza-Inspired Kiranah Resort Toyosu Opens with Stunning View of the Rainbow Bridge

Kiranah Resort Toyosu, an outdoor dining and leisure facility, will open in Koto-ku, Tokyo on August 26, 2022.

 

Kiranah Resort Toyosu is a complex perfect for families, couples, and children alike, and was inspired by Ibiza in Spain. The attractive location offers a view of Tokyo Bay and a panoramic view of the Rainbow Bridge. The site is the size of a soccer field and includes barbecue facilities with approximately 1,000 seats in three unique areas, as well as a restaurant and bar offering both a la carte and full-course meals. Visitors will also find a DJ booth, dog area, bonfire lounge, event stage, lawn, and much more.

The barbecue area spans three areas, each with a distinct atmosphere. The number of guests, the menu, and the price can be changed according to the guest's needs.

The cabin area offers an outdoor kitchen with a grill and sofas beneath an air-conditioned pergola perfect for every kind of weather.

At the pool area, guests will find impressive DJ booths and will feel as though they have been transported to a luxury beach resort. At night, the area is lit up to give a more adult atmosphere.

The Pallet area includes activities for children and adults alike, and sports a massive lawn, bonfire area, and food trucks. A huge dog park will also welcome furry friends!

The main dining room is scheduled to open in September and will feature a bar area on the first floor and a restaurant on the second floor. The restaurant will have dishes and drinks to suit every situation, including lunch, a la carte, catering menus, and full-course gastronomic meals in an extraordinary space. Seats on the second floor overlook the Rainbow Bridge, Tokyo Tower, and Sky Tree, so be sure to visit on your next trip to Tokyo!

Information

Kiranah Resort Toyosu

Address: 6-5 Toyosu, Koto-ku, Tokyo

Hours: 11:00-15:00, 17:00-21:00 (Subject to change.)

Holidays: None (subject to change)

Access: 10-minute walk from Shijo-mae Station on the Yurikamome Line / 5 minutes by taxi from Toyosu Station on the Yurikamome Line
Reservations: https://kiranahresort-toyosu.com/